My Digital Drawing of The Spine Back Wolf. Splinterlands Weekly Art Contest.
Hey Guys
What's up? How are you all doing?
Though I decided to wait a little more time until I share my next illustration. But, my mood changed and here I'm. I just felt like I need to keep doing more and more work. It'll sharpen the skills or tricks that I learned or know. And working more and more helps one to learn more. There is a lot more in the illustrator that I don't even know about. And as for something that I know about, I'm not even close to perfect I think. I've been watching people sharing their paintings, illustrations, and digital drawing in this hive blockchain and even if I never participated in the art contest of splinterlands. I used to check them. And as because I use my curation account to curate posts that have anything. I'm used to seeing these beautiful works. And this is what made me interested in making illustrations. I'm working every day to improve my skills.
As a first step, I learned to draw using the pen tool which I've already shared in my previous post. And in this one, I'm sharing another illustration that I drew using the Artboard tool/option in adobe illustrator. I used the adobe illustrator 2021 version to draw this one. Then I downloaded the background image from www.google.com and then added it using adobe photoshop. I'm also learning to use the AutoCAD app including the ArtBoard app. I'm trying to use all of them combined to get better output for my work. I'm hoping this will help to improve my drawing quality. And to reach this goal I made another drawing with the idea of Spineback Wolf.
Here's my illustration of the Spineback Wolf. I'm also adding the original image below my drawing.
My Fan-Art of SPINEBACK WOLF.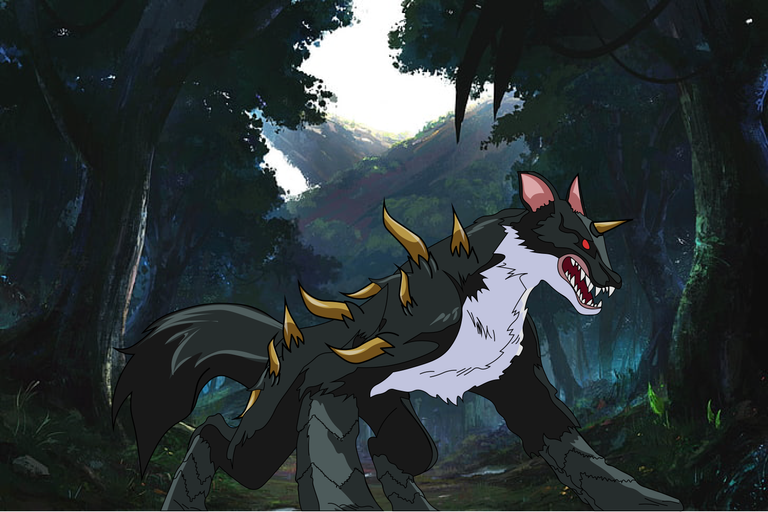 Source of Background Image
Original Image of The SPINEBACK WOLF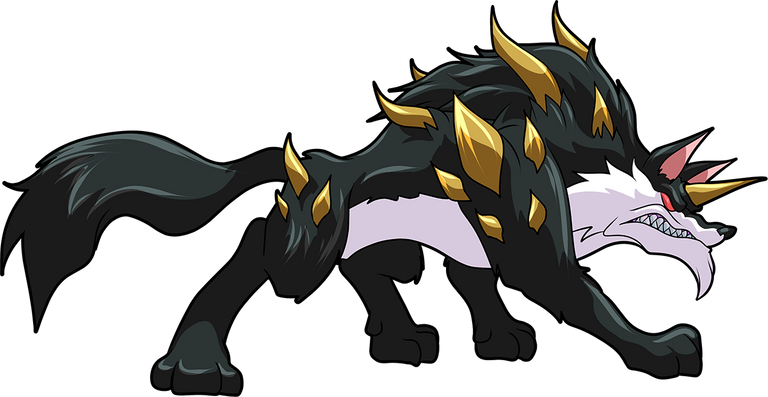 I'm sharing the steps of how I did this below. I tried my best to present the main parts/steps. As you know, working as an illustrator takes a lot of time (at least for me). And I do every single part in a new layer. Because I don't want to make mistakes and also if I make any mistakes I can just work with that one specific layer and edit whatever I need to. Creating all these layers does make working easy but it also becomes a pain while I try to take screenshots of the steps. So, I just try to take shots of some major parts, and grouping the layers is also a great help in this matter.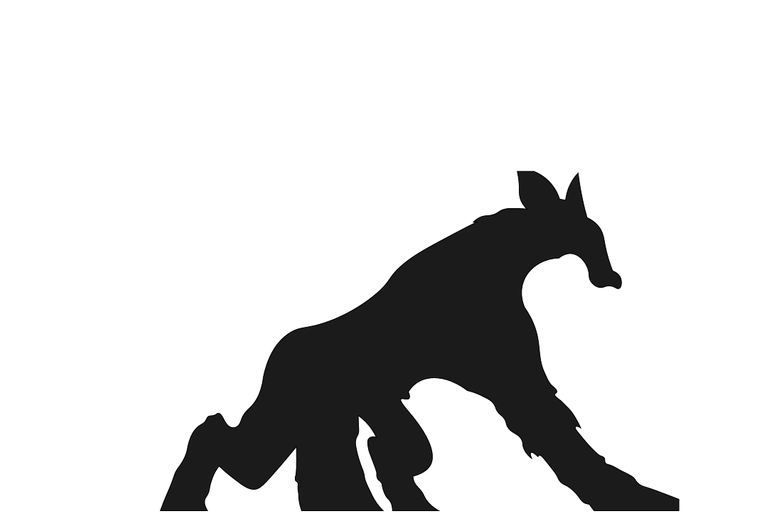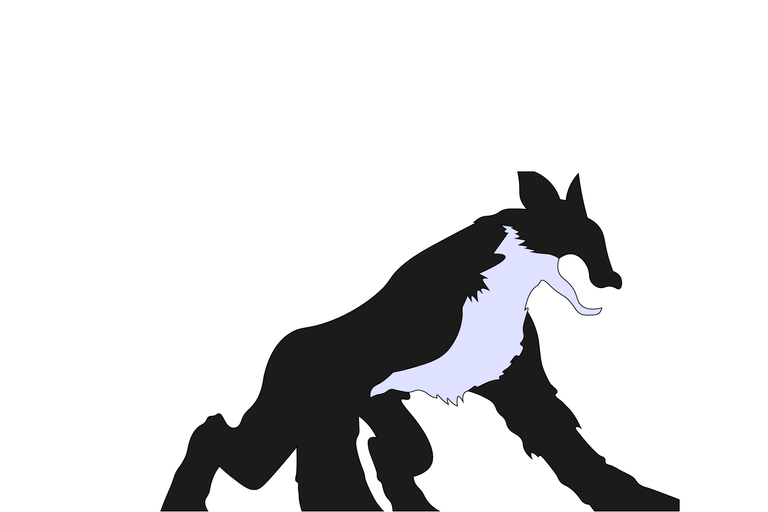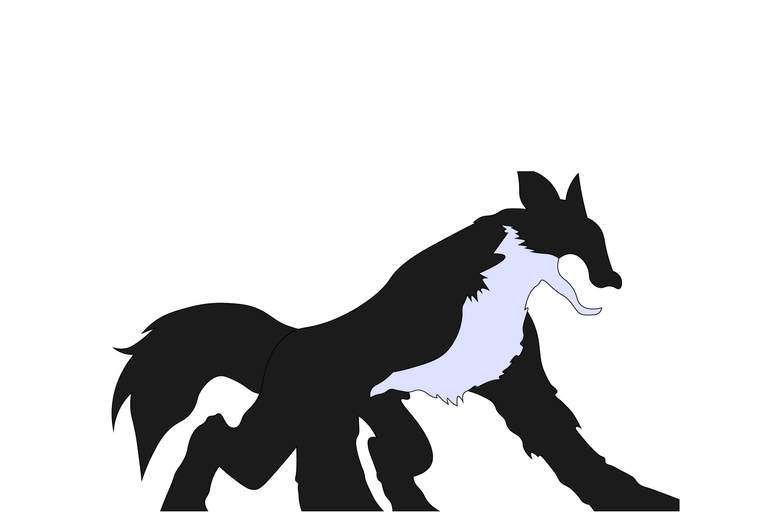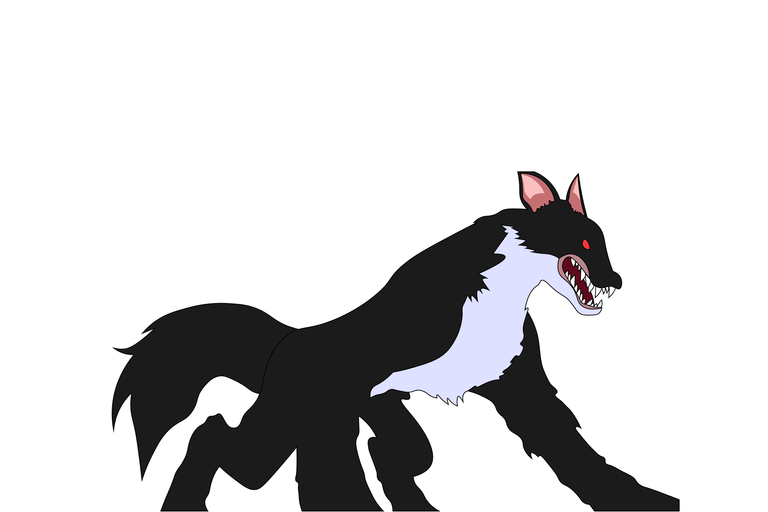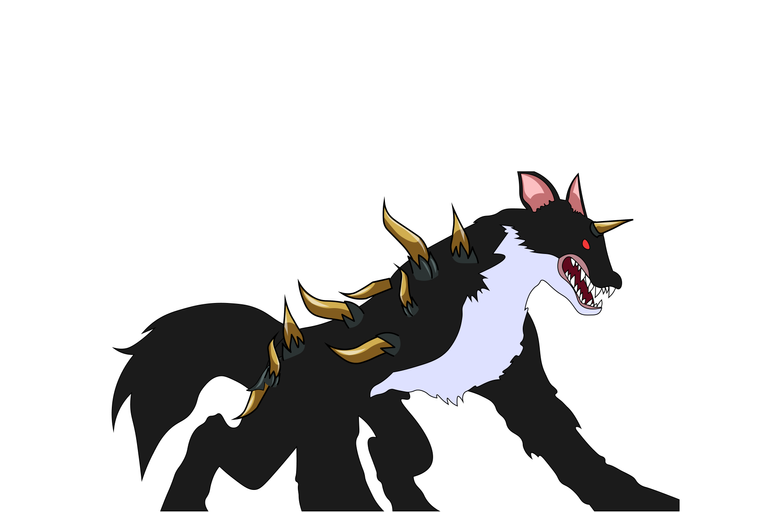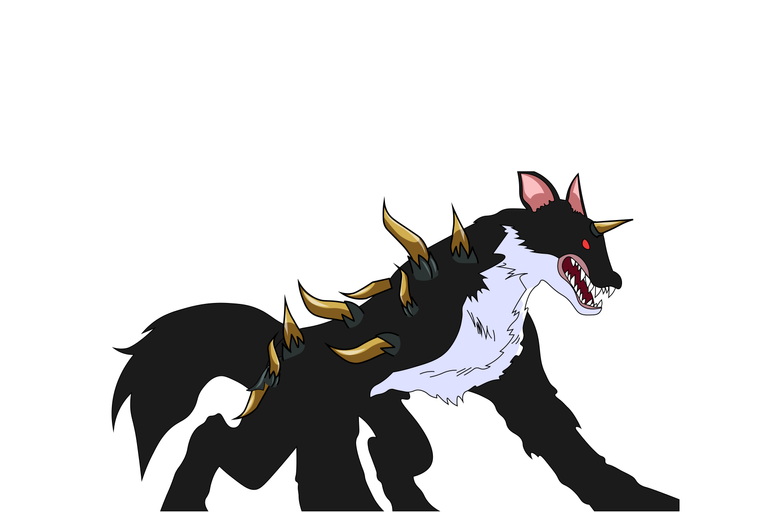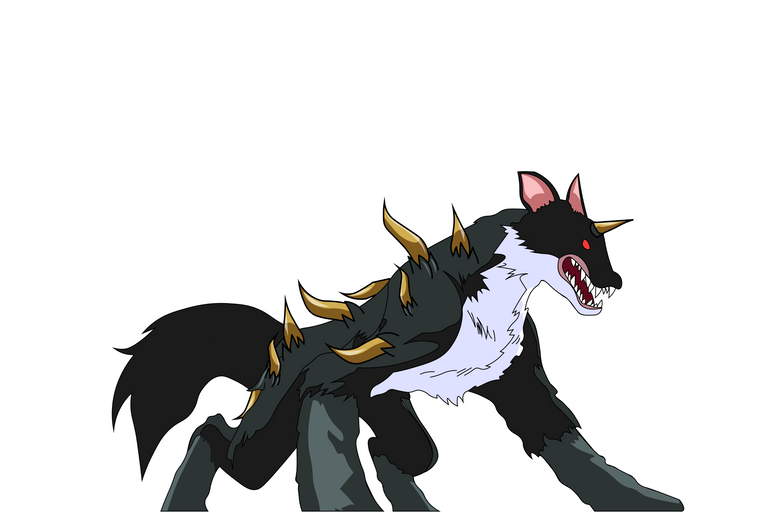 The Final part of my illustration.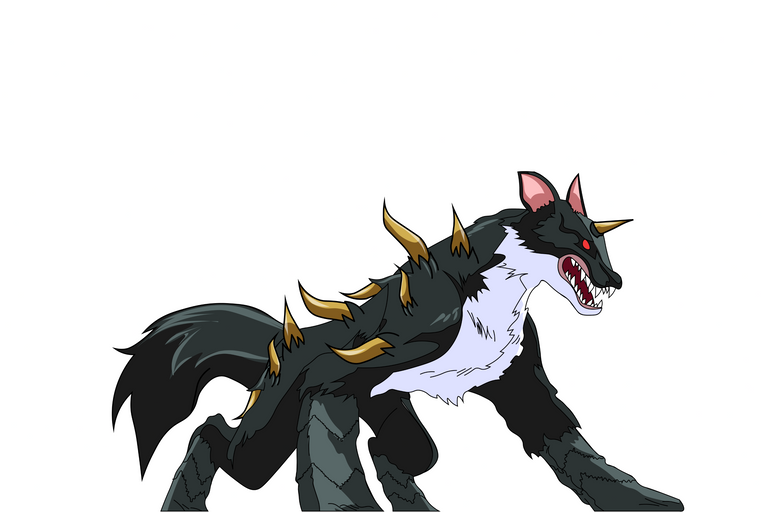 After Adding The Background.

In this part I changed the color and contrast of my drawing to make it blendable with the background. Obviously, I didn't go too far because I want to keep the main focus on my drawing. Though I'm still confused about which one is better. Please let me know your opinion in the comment section below.

These were all the steps of my work. I hope I was able to explain it well and you liked my work.
Here is my referral link to join splinterlands and this is the link to the art contest in any case if you want to participate in the contest or join splinterlands. You can check all their contests just by visiting the profile of @splinterlands.
This was all for today. Hope to see you in the future with something new.
Thank You.
---
---