Startup Guild Recruitment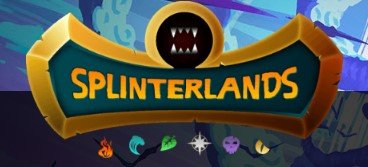 Hi Guys,
I have been an active member of a couple of guilds over the last 7 months and the same issue keeps arising in all of them that leaders just wont address but is holding back those of us that try their best to maximise rewards.
The issue im talking about is Reward Card accounts joining the guild and frays and they either never submit teams or join a fray which is way above any chance of a win.
The last guild i was part of had 12 frays entered but only 5 players submitted actual brawl worthy teams, and only 3 of us had positive win/loss ratio.
I personally have an 80%+ win rate in brawls yet the guild would be lucky to get 5th place in a tier 1 brawl mostly due to the massive amount of points thrown away to other guilds.
Rant over!
What with the new rewards cards coming out and new rulesets that will allow Brawl cards to be used in normal Ranked games and the move to staked SPS replacing CP as the gate to what league you can play, max rewards have become ever more important
I have created a new guild that will be properly managed, and i would like to invite any players that feel that they would like to be part of a guild that will strive to make the most of the rewards available.
The guild is

This is a startup guild so we will have to work for the crowns to upgrade the buildings but it does have;
Hall level 2
Lodge level 0 but nearing 1
Arena level 1
Barracks level 0 but soon to be 1
Shop level 1
This guild is open to any level player and brawl participation is up to you, but if you want to join the brawls YOU MUST have the cards to put up a good fight for the fray that you entered and of course submit your teams.
Anyone who i think is is unlikely to win any matches because you entered a fray way above your level (i.e lvl 1 summoners vs lvl 3 fray) will be removed from the fray as its unfair to players who try their best but get penalised by freeloaders.
There is currently no contributions required but donations will be very much appreciated and this may change in the future.
Guild members will have a voice in running the guild and all suggestions will be considered.
Im considering that for a oneoff fee you can reserve a particular fray of your choice for all brawls and also a reward spin wheel for the player that has the most wins each brawl.
Thanks for reading and hopefully you want to be part of a guild that will apperciate your efforts.
Any payouts from this post will ofcourse be put into the guild and if you could repost where you think it would be of use i would be grateful.
See you all ingame..
---
---