Long Hiatus from Splinterlands
So I found myself taking a break after an update, I began playing other games and started focusing solely on Axie because my investment there was quite bigger, and it used to consume so much of my time with its adventure mode.
After some time, adventure mode has halted SLP production, so that ensured I'd have an extra hour of free time. With this extra hour, I finally decided to go back to Splinterlands and see what's new.
When I came back, I immediately went to try a battle. I've seen cards that I couldn't be ever sure I've seen before, so after that, I checked the market. Seemed like there were many more different cards.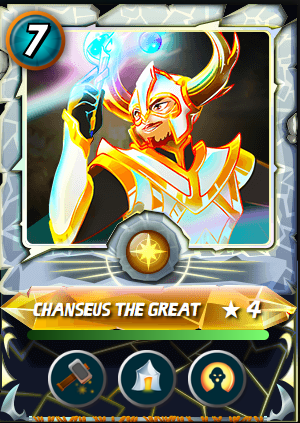 Like this one, I don't think I've ever seen this one before. I imagine it would be quite necessary to rent or buy in the higher leagues due to the abilities it offers. At this point, I think it was clear that the meta has changed quite drastically. Much to both my delight and frustration.
I'm back to square 1, but not with some dec saved up so I can rent again. It's really good to be back. How are you all?
---
---