December Earnings Report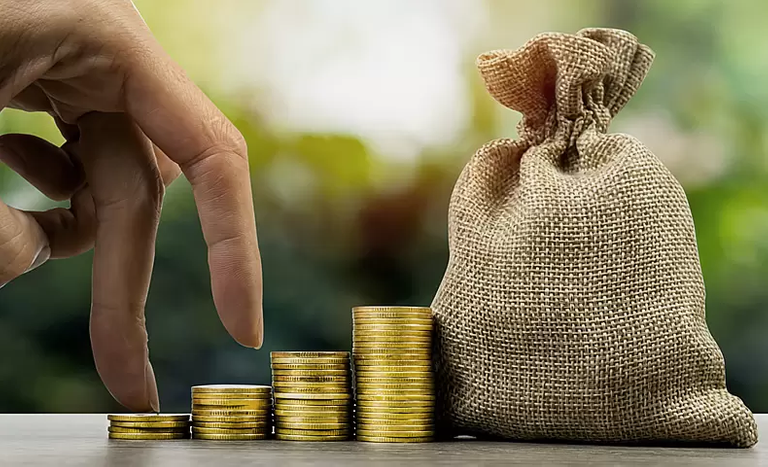 Now, let me disclose my earnings for the last month.
Schnapoon earned 6427 SPS and azipoon earned 7412 SPS.
Total 13,839 SPS.
That's about 41,517 Japanese yen.
In $, it is about 319$.
If you add up the other profits from splinterlands and other activities, the total is about 57,000 yen, or about $439.
That's about 439$.
The schnapoon account is 70% of my total earnings and 70% of my claim, since I have invested a lot in it myself.
The azipoon account gets 50% of my earnings from rewards and tournament winnings.
To put it bluntly, I am in danger of retiring from splinterlands because I can't make a living at this rate.
However, I couldn't work for a company and I don't have the energy to try to earn money on my own.
I am not good at socializing and I am not attentive like a Japanese person.
I am not suited for living in Japan.
Maybe that's just the way I am and there is no reason for it.
I am responsible for my own actions.
So I'm trying to find a way to survive without quitting splinterlands.
Then I can really move on.
Honestly, I probably don't give a shit about my life!
I thinks he can handle it!
I'm going to keep trying until I get bored with the game or find something else to be passionate about.

さぁ、ぼくの先月の収益を公開しよう。
schnapoonが6427SPS、azipoonが7412SPS。
合計13,839SPS。日本円で約41,517円。
$だと約319$。
他のsplinterlandsやそれ以外で得た収益を足すと約57,000円。
つまり約439$だ。
schnapoonアカウントはぼく自身も結構投資しているので、全体収益の7割とclaimも7割ぼくの収益になる。
azipoonアカウントはリワードとトーナメントの賞金の5割がぼくの収益になる。
はっきり言うとこのままでは生活に支障をきたすので、splinterlands引退の危機に追いやられている。
しかし、ぼくは会社員はできなかったし、個人で稼ごうとする気力もない。
こればかりは仕方ないね。
人付き合いも苦手だし、日本人らしい気配りもできない。
日本で生きるのは向いてない。
もうぼくという人間はそういうもので、理由なんてないのかもしれないしね。
どうなれ自己責任だ。
だからなんとかsplinterlandsを辞めないで生きていく方法を模索中だ。
それなら本気で動ける。
正直、自分の生活なんてどうでもいいのかもしれない!
どうにかなると思ってる!
このゲームに飽きたり、他に情熱を注げるものが現れるまでは頑張ってみるつもりだ。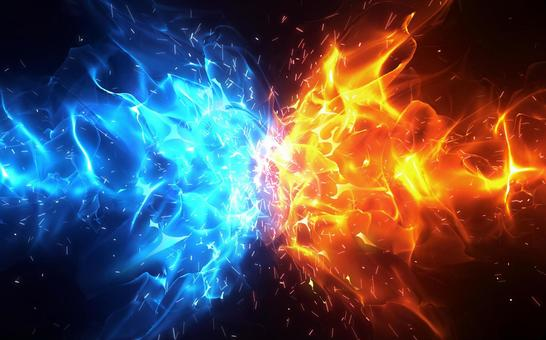 schnapoon's official tournament results were probably the best ever.
Silver League (Wild&Modern)
1st to 4th: 4 times
5th to 10th: 6 times
I did not take any place lower than 11th place.
I don't know about Bronze league theory, so I don't have many nice result to speak of, but I took 4th place once.
I managed to win a tournament within my guild at SamuraiSoul just barely, though it was bronze.
To be honest, Silver is just an afterthought after being tired of being a Champion.
So I'm not really moved by good or bad results.
The most important result is azipoon.
The Champion Wild has gone from 41st to 57th to 31st to 25th.
And while earnings were not included in the last month, they are 17th in the latest tournament.
He is improving little by little.
He lost in the first round in two out of four modern tournaments, so he didn't record those two.
The result was 14th to 16th place.
You can see that Modern is more luck-dependent.
And at the beginning of this month, he took 4th place!
This is my first top 4 finish.
I can feel a definite improvement here.
As for Gold, I always take it in stride.
I hope to learn when I become a top-ranked Champion league.
The results are as follows:
Wild: 41st to 72nd.
Modern went from 11th to 15th.
I will learn by watching Hellslash and Jayemm3.

schnapoonの公式トーナメントの結果は多分過去最高によかった。
シルバーリーグ(Wild&Modern)
1位~4位:4回
5位~10位:6回
10位より低い順位は取らなかった。
ブロンズはよく分からないので語れるような順位はないが、1回4位を取っている。
SamuraiSoulのギルド内トーナメントはブロンズだったがなんとかギリギリ優勝した。
正直シルバーはチャンピオンで疲れたあと行う余力のプレイなんだ。
だから良くても悪くてもあまり心動かされない。
結果が最も大事なのはazipoonだ。
チャンピオンワイルドは41位→57位→31位→25位となっている。
そして収益は先月に含まれないが最新のトーナメントでは17位だ。
少しずつ上達している。
モダンは4回中2回第1ラウンドで敗退してしまったのでその2回は記録していない。
結果は14位→16位だった。
Modernの方が運に左右されすいことが分かるだろう。
そして今月の頭に4位を取った!
初めてのベスト4だ。
こちらも確実に上達を感じる。
ゴールドについてはいつも行き当たりばったりで挑んでいる。
チャンピオンのトップランカーになれたら学んでいきたいね。
結果はワイルドが41位→72位。
モダンが11位→15位。
HellslashやJayemm3を見ながら勉強します。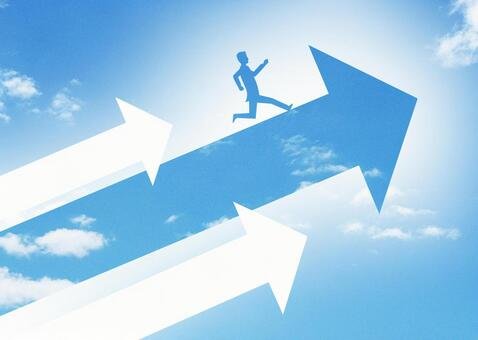 I started operating my azipoon account in November.
I started to see some results in the first two months.
I don't know if this is faster or slower than others around me, but I'm a bit of a donkey so I thought it would take longer.
I don't want to retire at this stage of development!
However, I was still worried about money and living.
I had not been too concerned about it before, but I was scared because I had never experienced such a low monthly income.
In Japan, there is a welfare system that guarantees a minimum cultural lifestyle to those who cannot work for some reason.
The amount of money that can be received under this system is 130,000 yen, so everyone overseas will understand how little 57,000 yen is....
I will seriously look for someone to sponsor me from now on.
If there are people who support me and can afford it, I would appreciate it if they could send a small donation to my account.
Even if I fail to do so after much thought...
There are several programs in Japan to help the needy, and I will look into them.
However, I don't think the Japanese government would understand the dream of earning money through games, so this last resort would effectively mean retiring from the game.
At that time, I will have to give up and work.
Or maybe it would be quicker to move to the Philippines or something.
By the way, it's not all doom and gloom!
My streaming on SplinterlandsTV has been highly praised and my streaming slot has been increased!
Until now, it was only available on Fridays from 20:00 to 21:00 Japan time (11:00 to 12:00 UTC).
Now we have added Monday from 6:00~8:00 PM Japan time (21:00~23:00 UTC)!
I think this will give people from many different countries a chance to try it.
I hope you'll come visit us!
I will put together more details in my next post.
See you soon!

azipoonアカウントを運用しだしたのは11月からだ。
それから2ケ月である程度結果が出始めた。
これが周りと比べて早い方か遅い方か分からないが、ぼくはドンくさいのでもっと時間がかかると思っていた。
こんな発展途上の状態で引退なんてごめんだ!
しかし、やはりお金や生活については不安が付きまとう。
今まであまり気にしていなかったが、流石にここまで月収が少ないのは経験したことがないので怖い。
日本では何らかの理由で働けない人に最低限文化的な生活を保障する生活保護という制度がある。
その制度でもらえる金額が13万円なので5.7万円がいかに少ないか海外のみんなにもわかるだろう・・・。
今後は本気でぼくのスポンサーになってくれる人を探そうと思う。
応援してくれる人がいて余裕があれば、僕のアカウントに寄付という名のお気持ちを少し送ってくれると嬉しい。
色々考えて実行して失敗したとしても、
日本には生活困窮者を助ける制度がいくつかあるのでそれを調べてみるつもりだ。
しかし、ゲームで稼ぐなんて夢みたいなこと言われて理解できる日本の行政だと思えないので、この最終手段は実質ゲームの引退を意味しそうだ。
その時は諦めて働くしかない。
それよりフィリピンなどに移住する方が手っ取り早いのかもね。
ところで暗い話ばかりではない!
僕のSplinterlandsTVでの配信が評価され、配信の枠が増えた!!
今まで金曜日の日本時間20時~21時(UTC11:00~12:00)だけだった。
新たに月曜日の日本時間6時~8時(UTC21:00~23:00)が追加された!
これで色んな国の人に挑戦してもらえると思う。
ぜひ遊びに来てほしい!!
また次回、詳細を記事にまとめるつもりだ。
それでは!
---
---