SPLTV's Giveaway Project!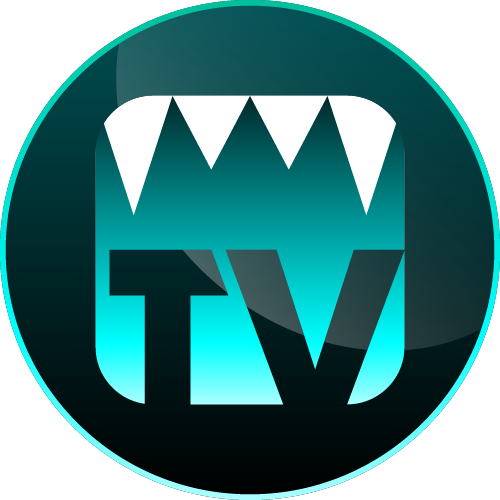 Have you noticed how eagerly SPLTV streamers are doing Giveaways this week?
Today, starting in 11 hours, I and Halfblue will of course be streaming a Lottery Giveaway.
Even if you don't win the challenge, chances are you'll still get a Legend card!
I will be doing two separate ones, one today and one Monday morning (JPT).
I'll be raffling off a total of 4 Legend cards to anyone who watches.
And the drawing GiveawayTime will come out of the blue!
Every time a player shows up with a win against me, I will do a Giveaway.
If I lose less than 4 times, I will return the extra cards to SPLTV.
That's how the rules of the Giveaway work!

今週、SPLTVの配信者が熱心にGiveawayをしているのにあなたは気付いているだろうか?
今日、11時間後に始まる私やHalfblueの配信でももちろんGiveawayを行う。
チャレンジに勝たなくても、レジェンドカードをもらえる可能性があるんだ!
ぼくは今日と月曜日の朝(JPT)の2回に分けて行う予定だ。
合計4枚のレジェンドカードを見てくれた人に抽選でプレゼントする。
そしてGiveawayTimeは突然やってくる!
私に勝利したプレイヤーが現れる度にGiveawayをする。
私の負けが4回未満なら、余ったカードはSPLTVに返却する。
そういうルールでGiveawayを行う!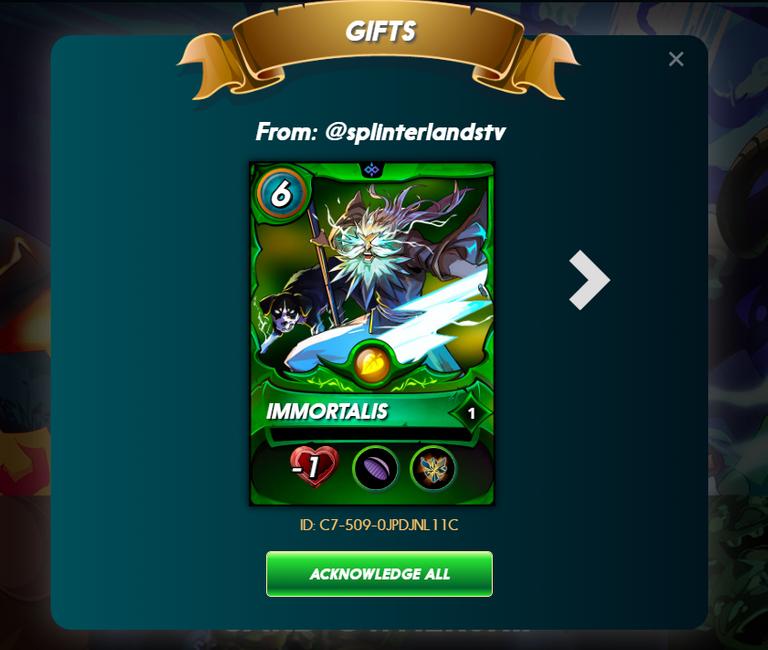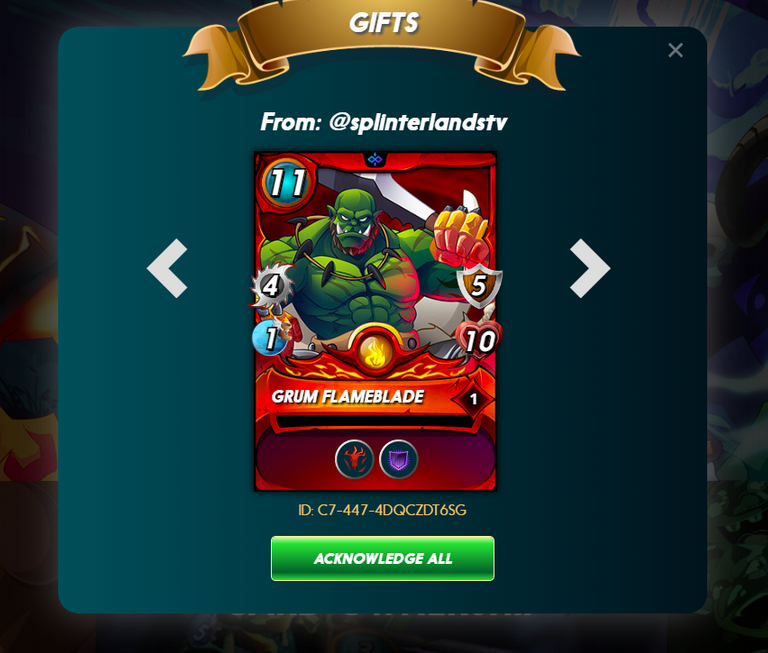 I'm responsible for three Immortalis and one Grum!
If you want one, come check out my streaming!
And don't forget to register.
Don't just watch.
First, follow SPLTV.
Then type "!setname IGN" in the comments.
IGN stands for "In Game Name" and is the name of the account you want your gift to be given to.
You must both follow SPLTV and register for the giveaway to be eligible to win, so don't forget to do both.
See you on the streaming!


私が担当するのはImmortalisが3枚とGrumが1枚だ!
欲しい人はぜひぼくの配信を見に来てほしい!
そして忘れちゃいけないのが登録だ。
ただ見ればいいだけじゃない。
まずはSPLTVをフォロー。
そのあとコメントで「!setname IGN」と打ち込んでくれ。
IGNは「In Game Name」の略で自分がプレゼントを贈ってほしいアカウント名を記入するんだ。
SPLTVのフォローとこの登録をしてないと当選しない仕組みになっているからどっちも忘れずにね。
それではまた配信で会いましょう!
https://www.twitch.tv/splinterlandstv
Sponsored by LLAC
[LLAC HP]
https://llac.fun/official/
[LLAC Opensea]
https://opensea.io/ja/collection/live-like-a-cat-nekonoyouniikiru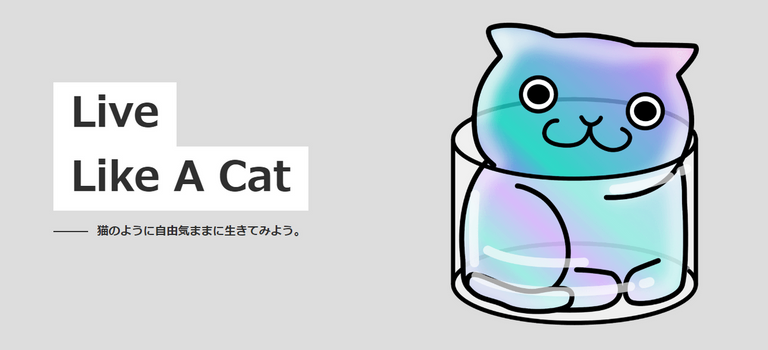 ---
---