Share Your Battle: Animated Corpse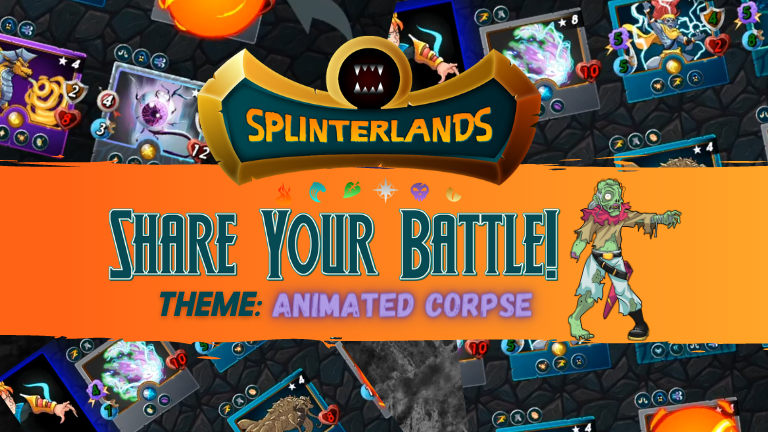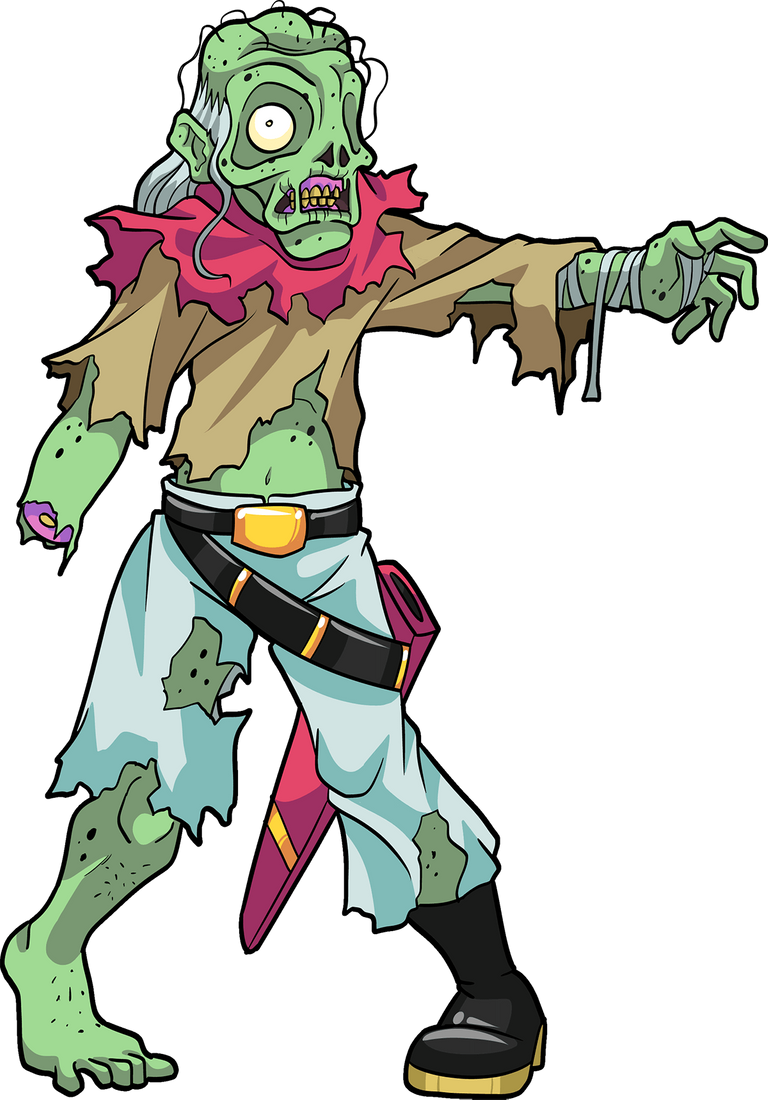 THEME: ANIMATED CORPSE
Edition: ALPHA/BETA
Rarity: COMMON
Element: DEATH
Attack: MELEE
Abilities: VOID AT LEVEL 4
Animated Corpse is not a monster I use frequently. Infact I should upgrade it as it is still level one in my Gold level Death deck :) I tend to focus on large tanks and Animated Corpse is a death tank that works perfectly in the Little League ruleset where only monsters that cost 4 mana or less can be used. And I do not own a 4 mana tank in the Dragon splinter either. So in this case I had no choice but to play the Animated Corpse as a tank. It did work out nicely and it even survived the battle while Venari Bonesmith and Twisted Jester perished in the fight.




Here is the link to the battle: SEATTLEA VS LLAMABOY




The Ruleset


The ruleset has only Death or Dragon splinters, additionally it is Little League rule, so only monsters that cost 4 mana or less can be used. And it has an Aim Ture rule so Melee and Ranged attacks always hit their targets.
I chose Camilla Sungazer one of may favorite summoners from the Dragon Splinter. She takes away one melee damage. In retrospective I should have chosen the same death summoner as LLAMABOY did.
The Strategy
My strategy for this battle was to put Animated Corpse as a front tank and primarilly focus the firepower on the opposing team's front tank by using a reach monster Twilight Basilisk and Venari Bonesmith with poison and magic attack. Normally Venari Bonesmith is better to be placed in front of the ranged attackers, but in this case it would have worked better if I had switched it with Twisted Jester to let it get more health before the opposing team snipers took it out.
The Summoner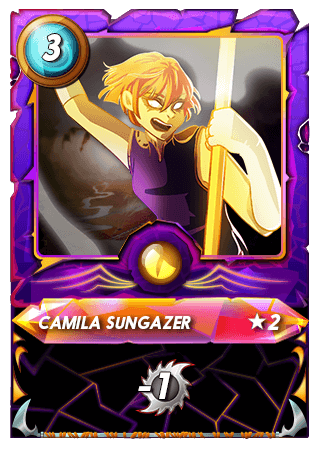 Camila is my favorite summoner and I used her hoping to get some cards out of my dragon splinter, howerver I ended up not using any of the dragon splinter monsters so I would have been better of using the death summoner that reduces the range atack by one.,
The Tank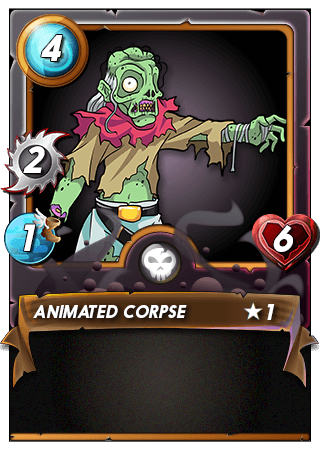 Even at level one Animated Corpse is the best tank I have in my death splinter for little league ruleset. I like that it comes with a 2 melee damage even at level one and has 6 health, however it is only speed of one which is really slow...
The Reach Attacker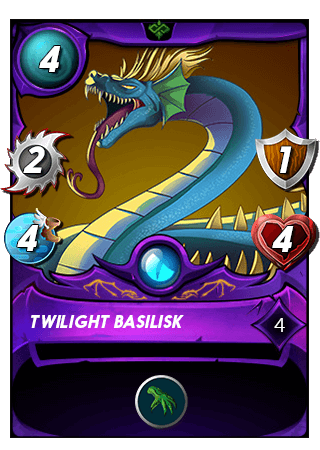 Twilight Basilisk is one of my favorite new rewards cards, it becomes especially powerful in the Gold League where it gets stun ability. However even at silver it did it's job great. It could have also served as a secondary tank since it has a shield of one and is a melee attacker so can be used in the first position.
The Sneak Attacker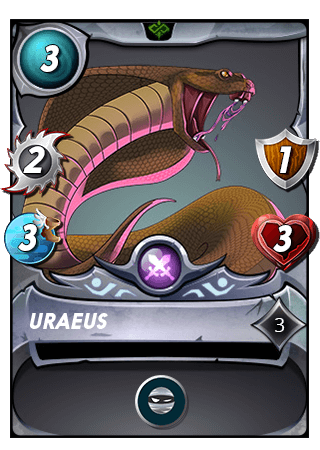 Uraeus is a great new rewards card that also becomes really powerful at Gold league level where it gets poison ability, but even at silver this is a great card to play.
The Life Leach Magic Attacker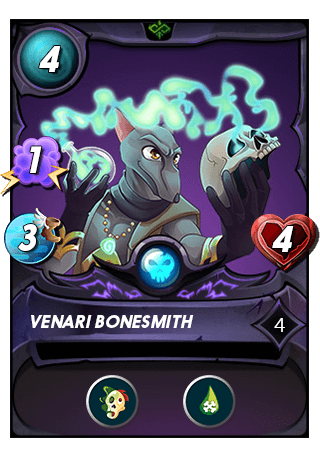 Venari Bonesmith is another great rewards card. In this case I should have placed it behind the Twisted Jester to let it have more time to leach life points from the opposing team.
The Range Attacker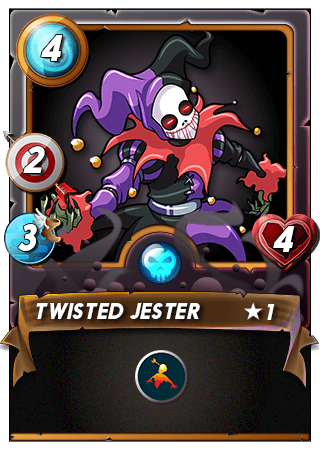 Twisted Jester is a fast pace attacker with a snipe ability and 2 ranged damage. Even at level one it is a great card to play.
The Range Attacker 2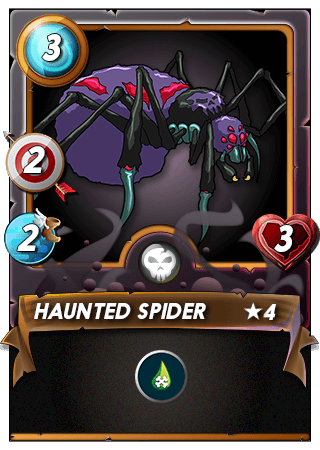 Haunted Spider is a range attacker with a poison ability and 2 ranged damage.

The Battle
Here is the initial team lineup: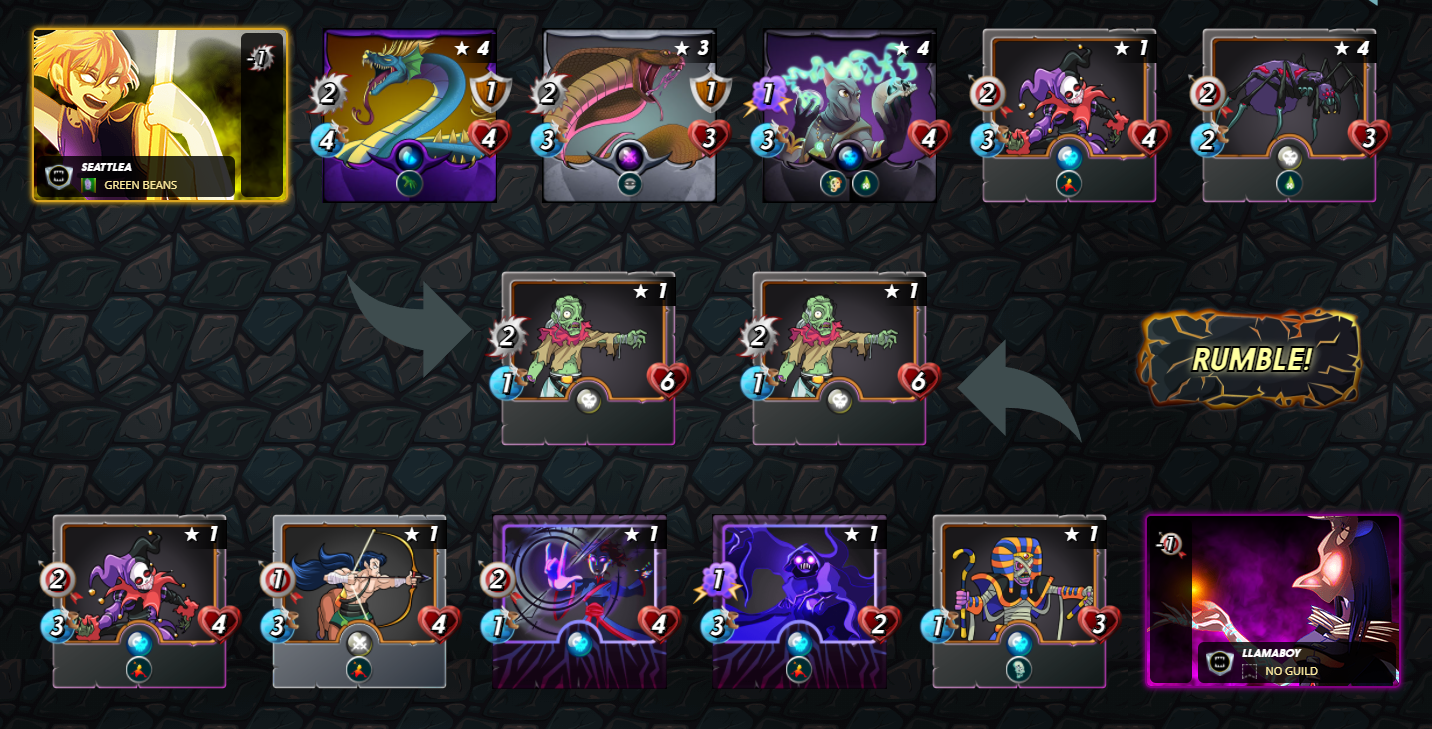 In round one Twilight Basilisk from my team is the fastest monster and goes first attacking the opposing Animated Corpse tank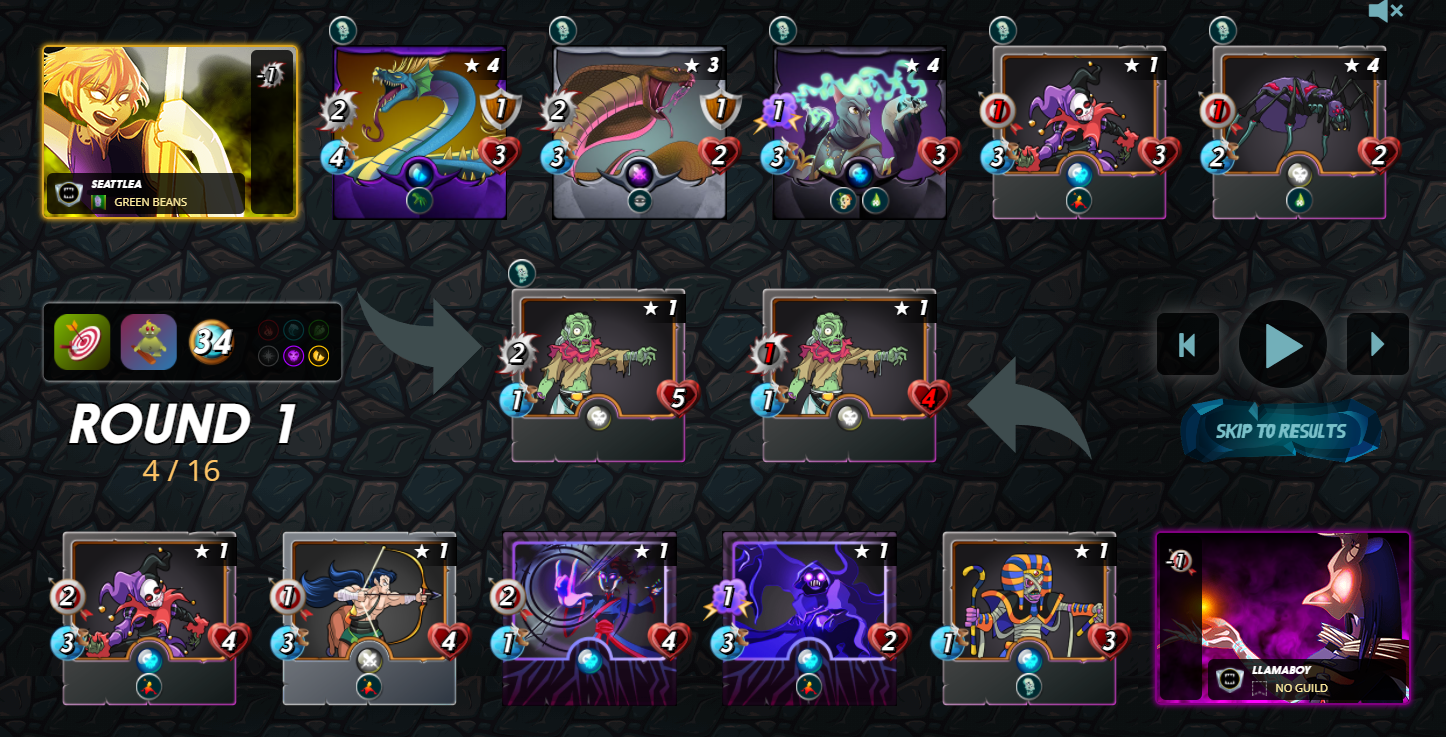 In round one my team lost Venari Bonesmith which was only able to take one shot adding one health, but was taken out by three snipers from the opposing team. The snipe damage from the LLAMABOY snipers added up to a total of five.
The opposing team lost it's front tank and the first shot in the second round from Twilight Basilisk took out the Undead Priest giving back one health to my team.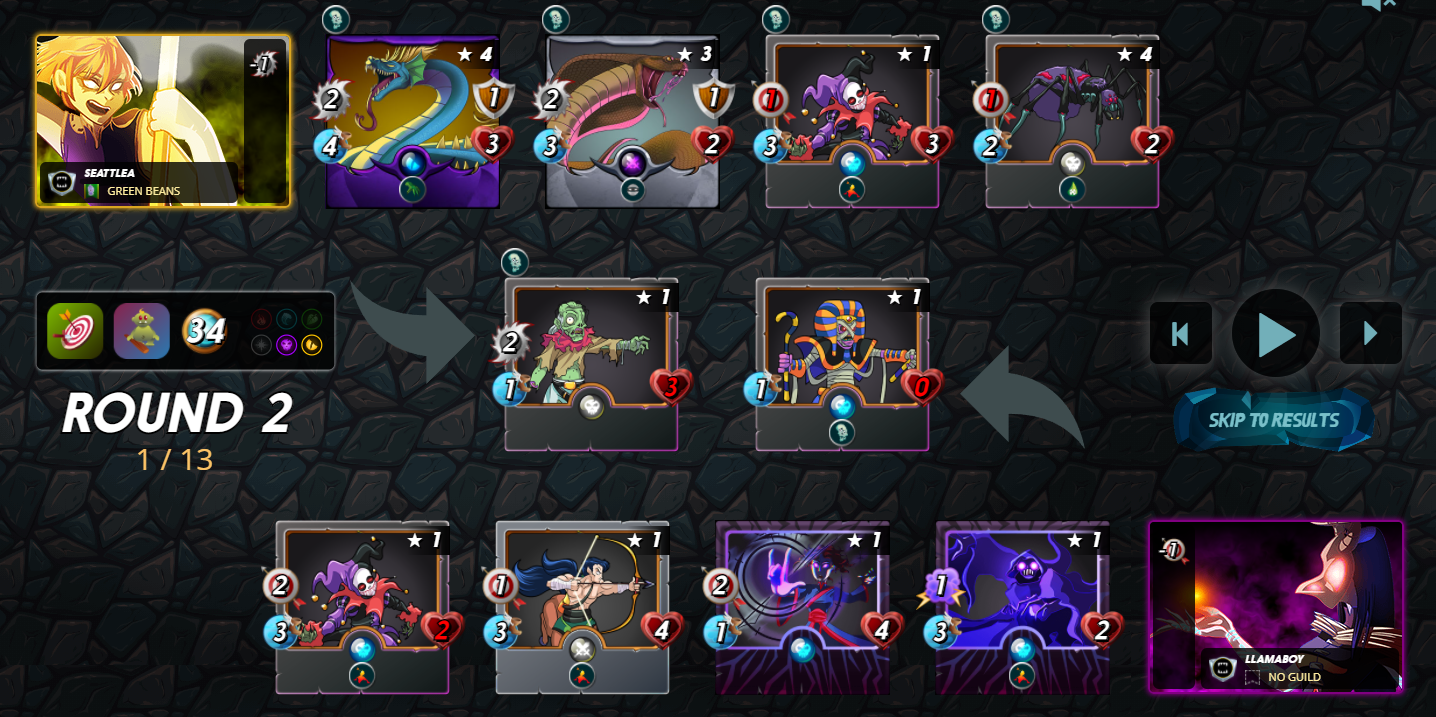 Round three started with a clear advantage for my team: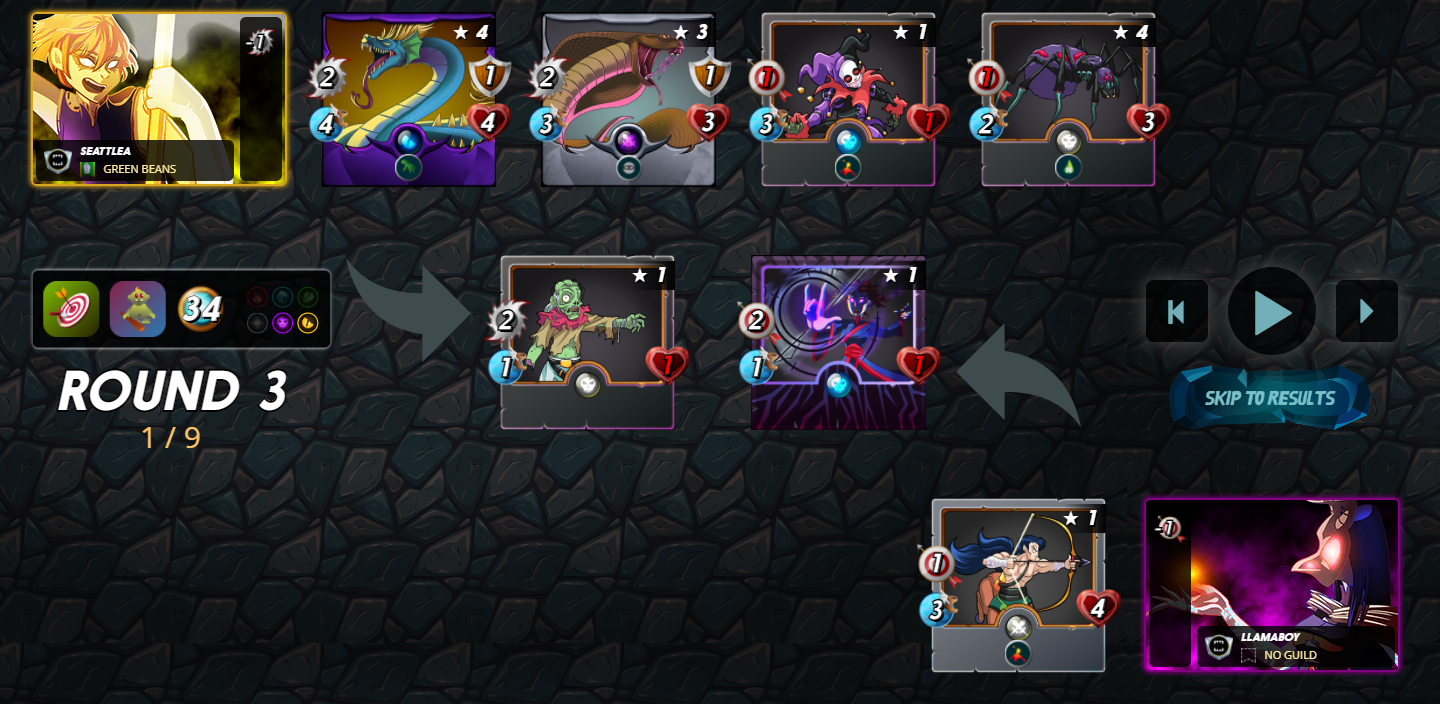 And it wasn't long before the only 4 cards remaining on the battlefield were from the SEATTLEA team: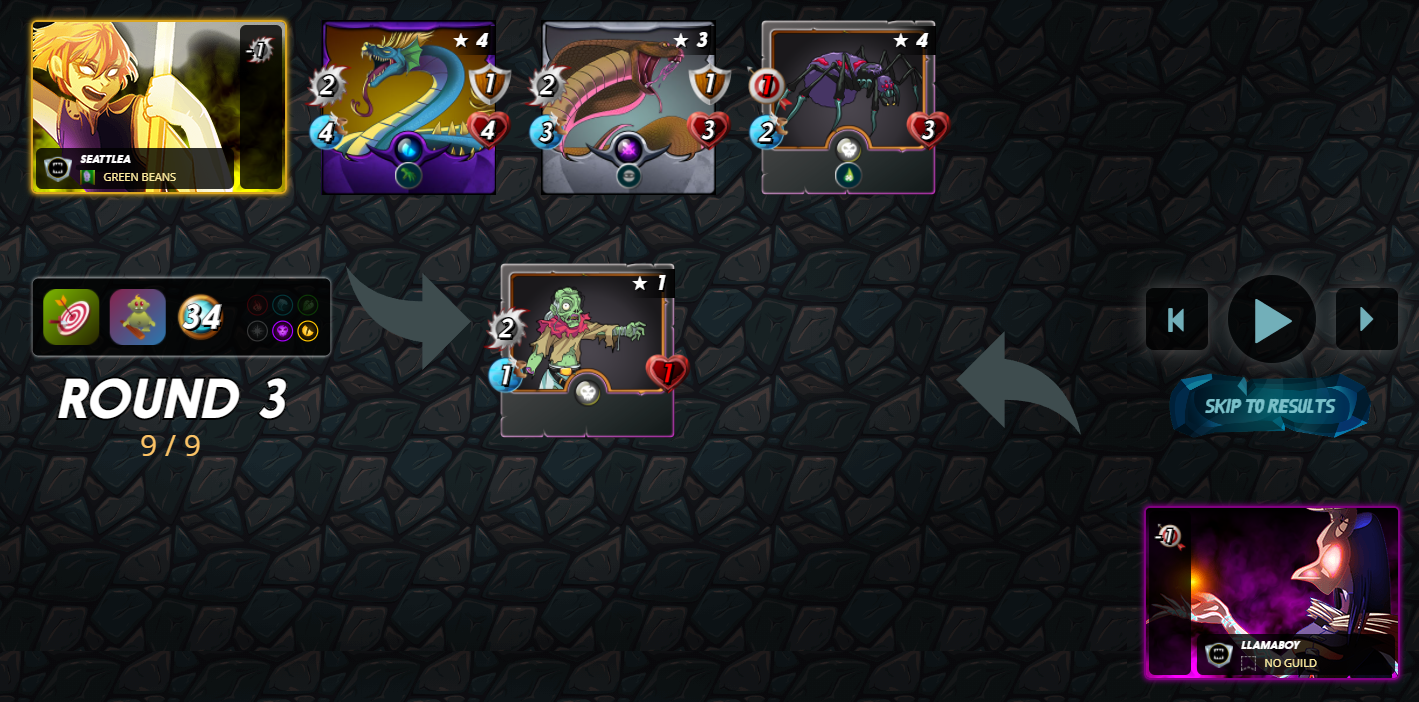 Results
This was another good win for my winning streak and a nice DEC rewards as we often see in the beginning of the season in Splinterlans: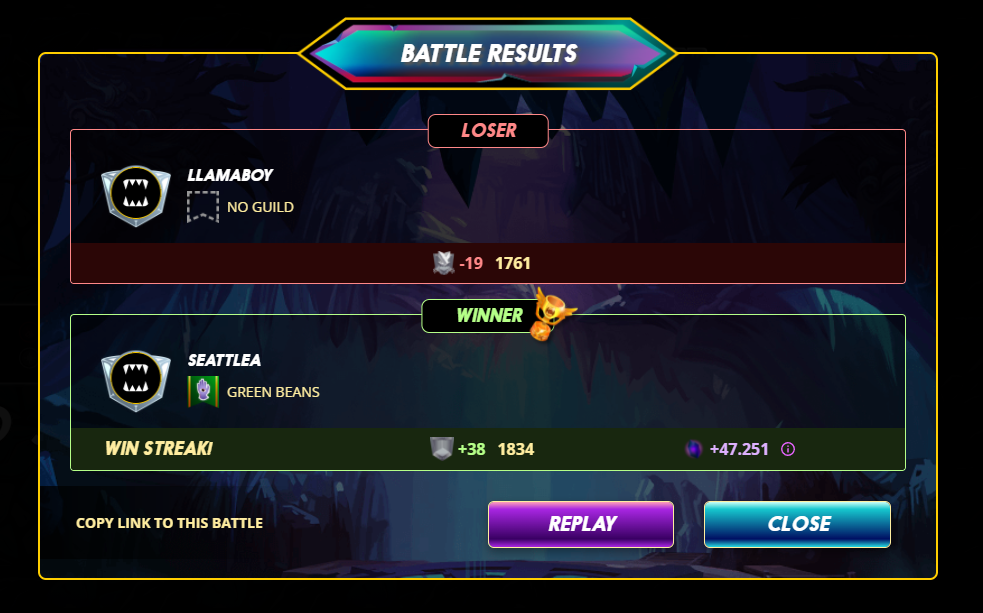 I won this battle though I should upgrade my Animated Corpse so that it is a better tank for the Little League ruleset. It was a good fight.
Goodluck with everyone's fights and enjoy the game!
---
---