Share your battle Dragons. Using a dragon summoner and mostly level 1 cards to defeat a team with 3 maxed out for gold league new legendary cards
Dragons are my favorite splinter to play at Gold League level. Dragon splinter let's me use any of the playable splinters and sometimes I feel that the opponent might use a team where minus one melee is better than minus two shield as in the case of my grean team. In this battle I am taking on the Death team with three maxed out legendaries for the Gold League.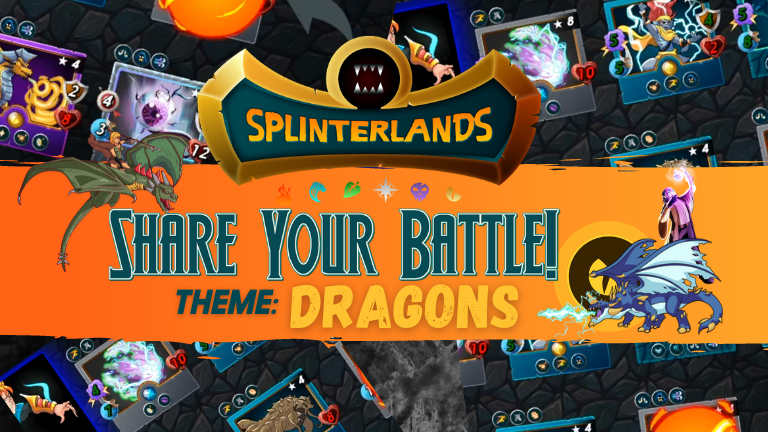 The Ruleset

The Strategy
Given the rule set we have I chose a dragon summoner Camila Sungazer for this battle. My reason for choosing Camila was due to the fact that I saw that my opponent plays a lot of magic an melee in his battles. I normally use a lot of dragon monsters on my dragon teams, however here I chose my strongest anti-magic monsters which happen to be on the green team. And I went minus one melee by using Camila.
As you can see there is no healing in this rule set and ranged attack monsters can attack from the first position, this plays well with my ranged monsters. I also used a new level one Chaos Legion card to complete my Snipe daily quest :)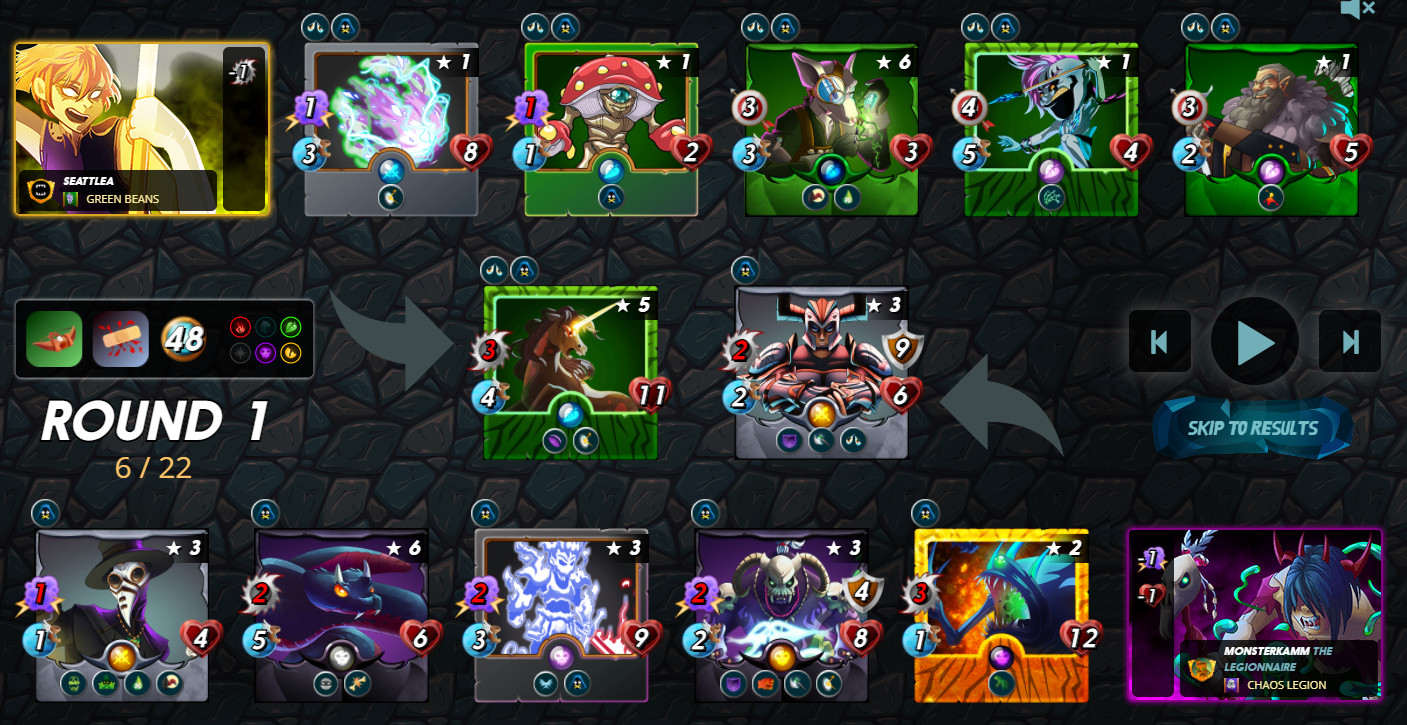 Here is the link to the battle: Beating 3 level 3 new legendary monsters with mostly level 1 cards





The Summoner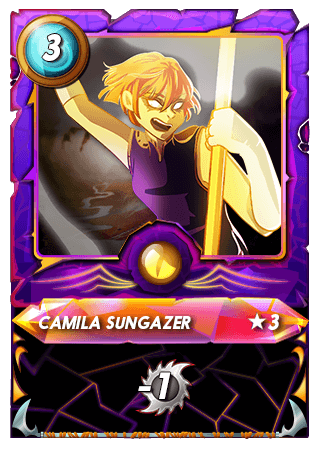 I like Camila Sungazer because it is one of the lowest mana legendary summoners and has the demoralize (-1 to melee) ability, which often comes handy. I chose it because I saw that my opponent likes to use a lot of melee monsters
1st Slot - Tank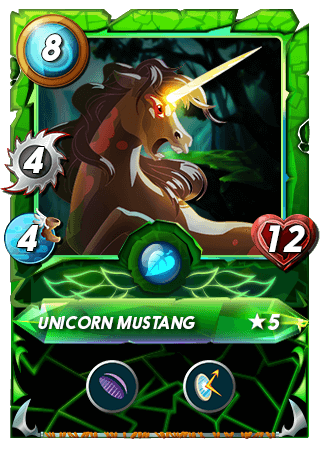 UNICORN MUSTANG has a great melee damage of 4 at level 5 and because my opponent likes to play a lot of magic this is my only tank that has void and reflect combined with 12 health this is the best option for a tank in the no heal ruleset.
2nd Slot - High Health reflect Monster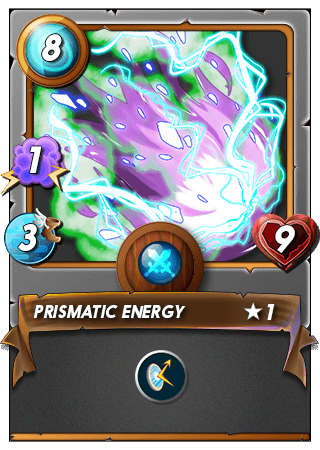 PRISMATIC ENERGY even at a level one has magic reflect and 8 health making it a perfect monster to play in the second position. It also deals one magic damage which is a bonus.
3rd Slot - Silence Magic Damage Monster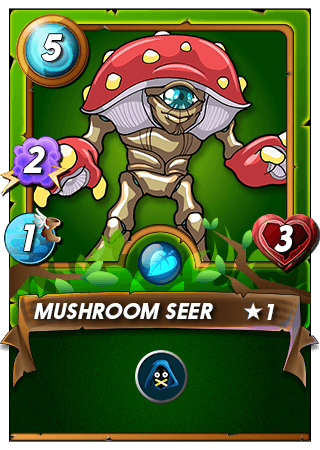 MUSHROOM SEER comes with a magic silence ability even at level one making it a perfect monster to play against the teams that play a lot of magic monsters. I chose MUSHROOM SEER to reduce the damage from the opposing team
4th Slot - Ranged Attacker with Poison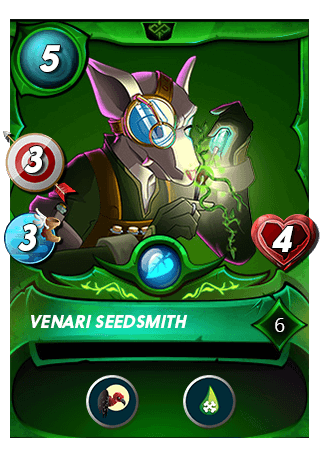 VENARI SEEDSMITH is fairly quick and has a poison and scavanger abilities which is a very useful combination. It is also one of the new rewards cards that are really affordable in the market right now.
5th Slot - Ranged Attacker High Damage Dealer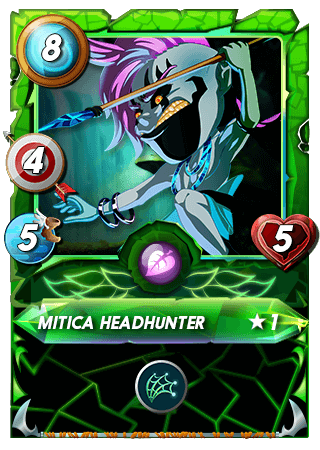 MITICA HEADHUNTER is fast and deals 4 ranged damage even at level one. I chose it to help take out monsters with high health that are typically played in the high mana match where 48 mana is allowed
6th Slot - Ranged Sniper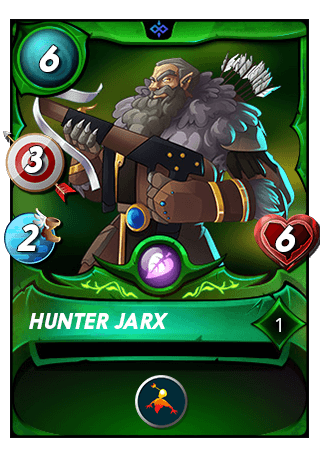 HUNTER JARX is a new Chaos Legion monster which deals 3 ranged snipe damage even at level one. I chose it to complete my Snipe Daily Quest and it is quite helpful dealing 3 ranged damage.
The opposing team looks quite intimidating with three maxed out legendary monsters, Gorlodon, Phantom Soldier and level 6 Silent Sha-vi. I was wondering if my mostly level one team has a chance against this kind of line up, but the team did a beautiful job claiming a confident victory: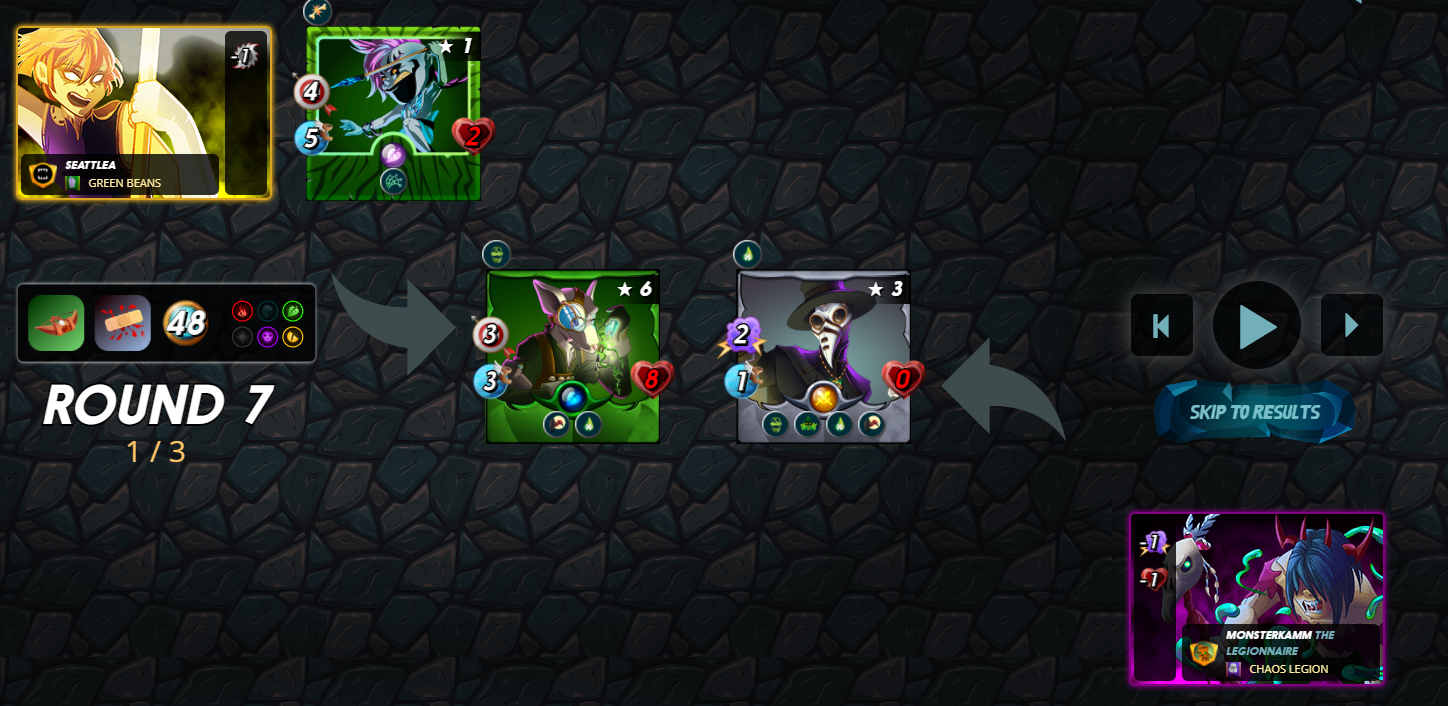 And daily quest for Snipe is complete, defating an opponent with more than twich my power was a nice bonus. I love Splinterlands because there is a chance of winning even if you don't have the best cards!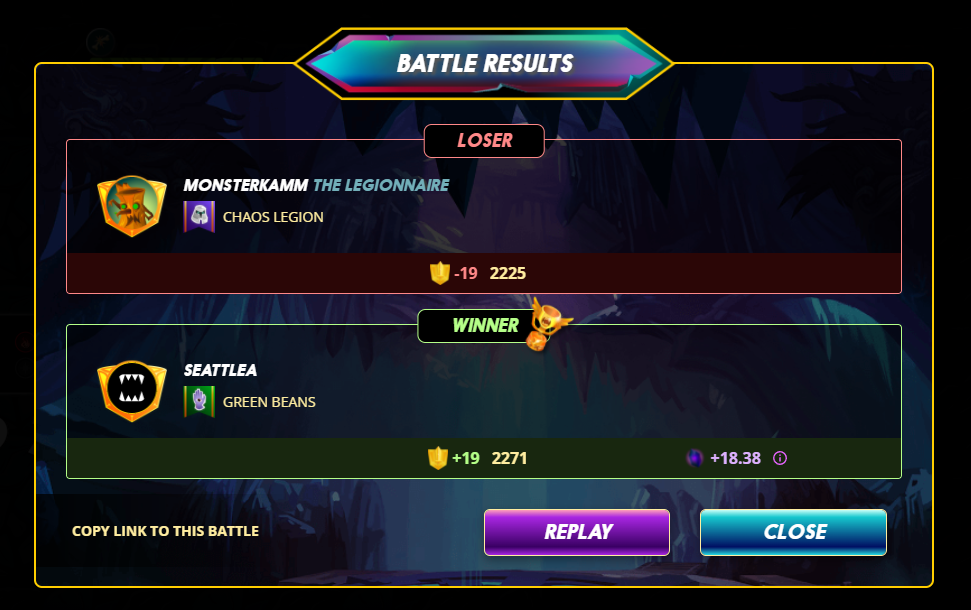 ---
---