SHARE YOUR BATTLE Weekly Challenge! TIME MAGE
Splinterlands Share your Battle weekly challenge post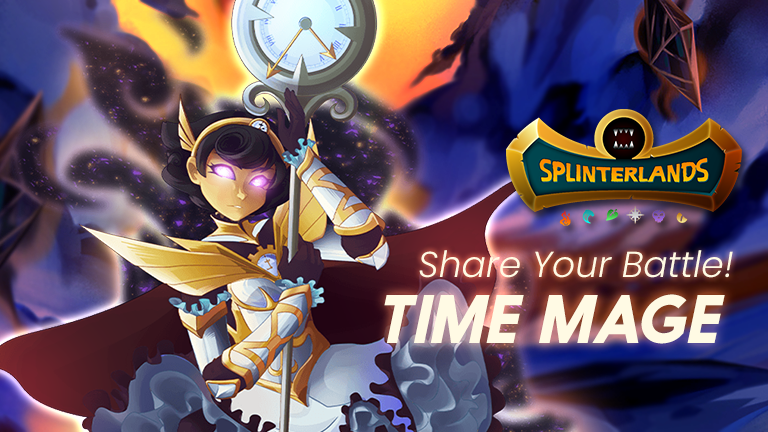 One of the most important aspects to winning a battle in Splinterlands is playing the best team for a given ruleset. In this case we have a ruleset of explosive weaponry, which means that the most important things to pay attention to is is to:
Speed - be the first to strike and be as un-strikable as possible
Shields - when you are inevitably hit don't go down right away
Snipe and opportunity - hit 3 targets at once to create splash damage on both sides of the main target

Here the key to winning this battle was the speed and what better way to control speed is by slowing the whole opponent team using the
TIME MAGE!
Winning by slowing down your opponent using Time Mage and Creeping Ooze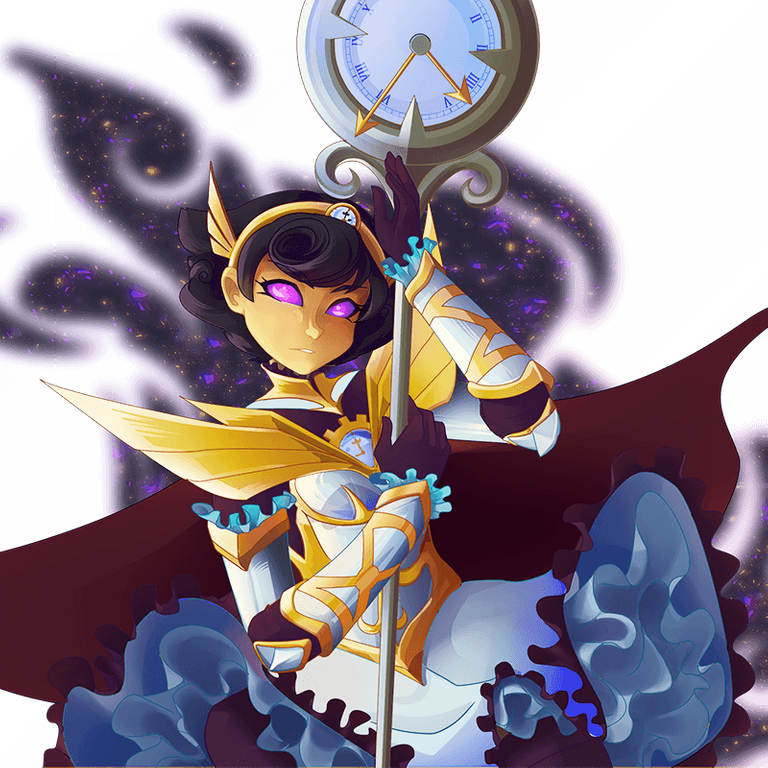 THEME: TIME MAGE


Edition: CHAOS LEGION
Rarity: RARE
Element: LIFE
Attack: MAGIC
Abilities: Slow

The Ruleset

This is a fairly low mana ruleset, so focusing on low mana tanks and monsters is important in addition to speed control and shields




The Strategy
For the explosive ruleset you want to focus on your fastest monsters and slowing down you opponent team. Here I am using Time Mage and Creeping Ooze to double slow my opponent team. I am also picking my fastest and most evasive monsters to
be hit less often. On top of this I picked a low mana summoner Tyrus Paladium who provided my whole team with the shield to survive when they are hit. I also picked Silvershield Sheriff a monster with a snipe ability and ranged 3 damage to make sure that there is splash damage on both sides of the monster that he would hit. I also chose Celestial Harpy to have a chance of hitting 3 targets at once and to finish off the remaining monster to provent it from attacking my monsters.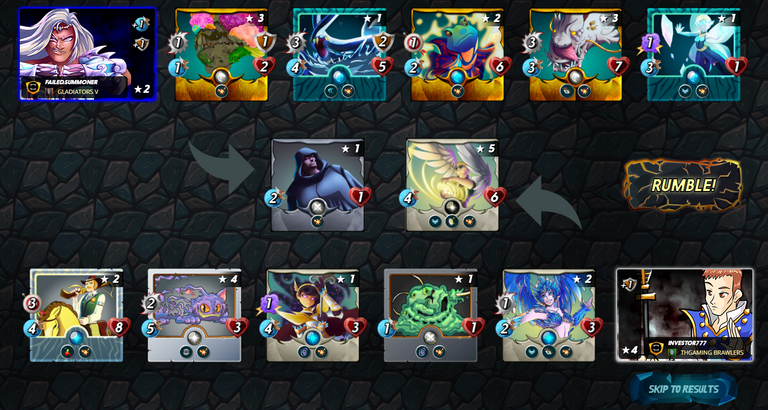 The Summoner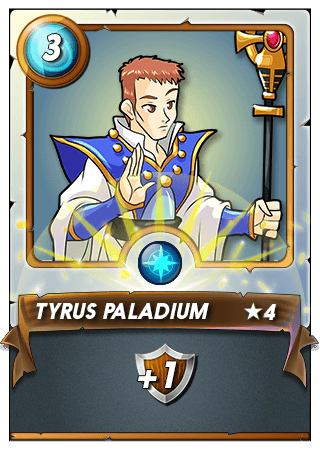 Tyrus Pladium is low mana summoner that provides shield to all friendly monsters. Shielding your whole team is very important in an Explosive Weaponry ruleset
1st Slot - Tank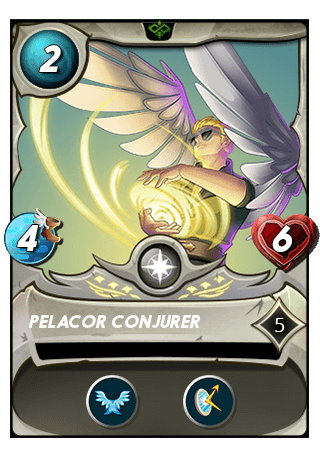 Pelacor Conjurer is one of my favorite low mana tanks to play in silver through diamond leagues. It is fast even at level 5 with 4 speed and has flying ability both of which help it avoid being hit which is very important in this ruleset. If you are not hit then there is no splash damage from the explosive weaponry to other monsters on your team. Also when it is hit with the magic it has reflect so it reflects magic damage back to the monster that attacked it with the magic damage
2nd Slot - Opportunity Monster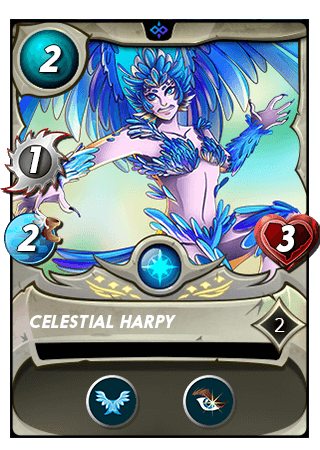 Celestial Harpy is an opportunity monster that is also a low mana monster that at level 2 has an opportunity to finish off the monster with 1 health or hit a low health monster in the middle of the enemy team creating splash damage on both sides of the monster that was targeted both of which are very important in this ruleset
3rd Slot - Speed Control Monster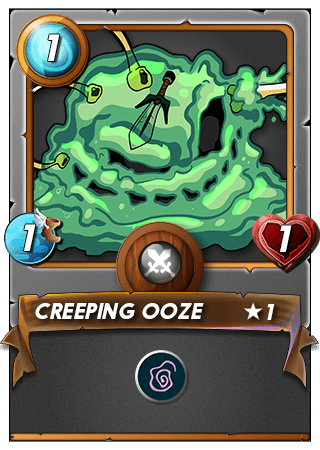 Creeping Ooze serves as a speed control monter to slow the whole team on the opponent side. It also serves as a meat shield particularly in combination with the shield provided by Tyrus Paladium
4th Slot - Speed Control Monster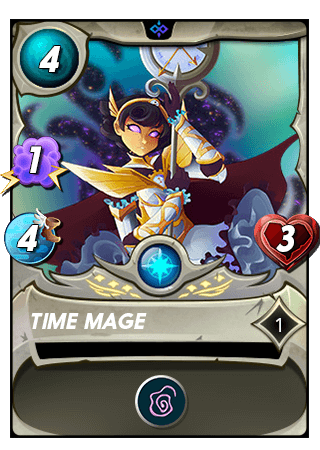 Time Mage is a fast monster even at level 1 with 4 speed and it delivers magic damage, but most importantly it slows the whole opponent's team down in order to give the friendly team an opportunity to strike first and to make the opponent team miss more when they attack the friendly team. At 4 mana cost this great monster can be also used in the little leagues ruleset
5th Slot - Fast Sneak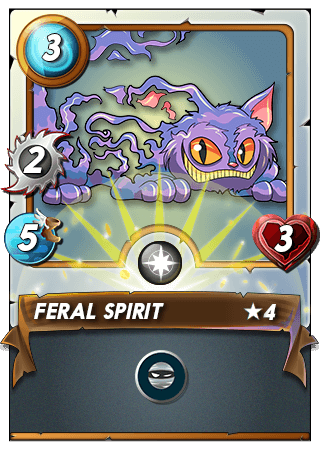 Feral Spirit is a great fast sneak monster. It has 2 damage and 5 speed at level 4. The speed helps strike first in the explosive weaponry ruleset which is very important
6th Slot - Tank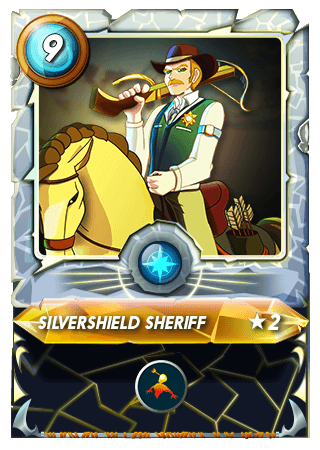 Silvershield Sheriff is a high damage dealer with high speed and high health. This high damage is very likely to result in splash damage as it has a snipe ability
THE BATTLE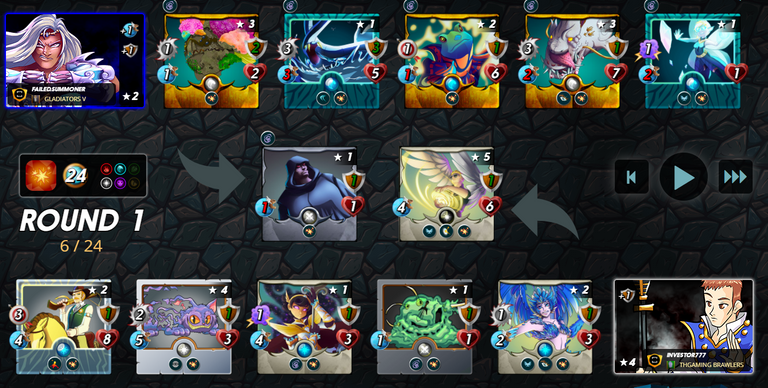 Feral Spirit starts the battle taking out shields from the last 2 monsters on the enemy team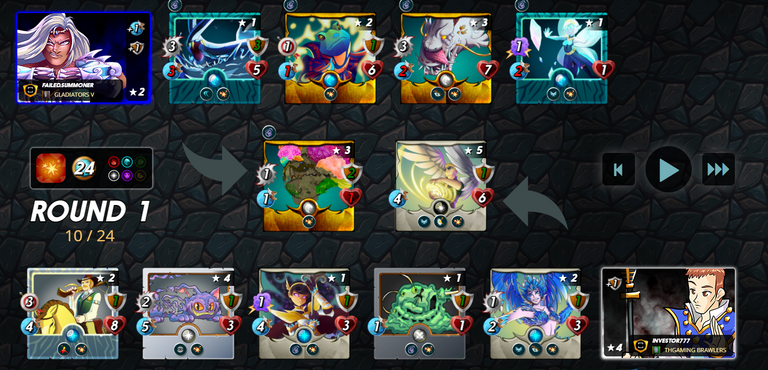 Time Mage strikes second taking out the first monster and lowering the health of the second monster by 1 with magic splash damage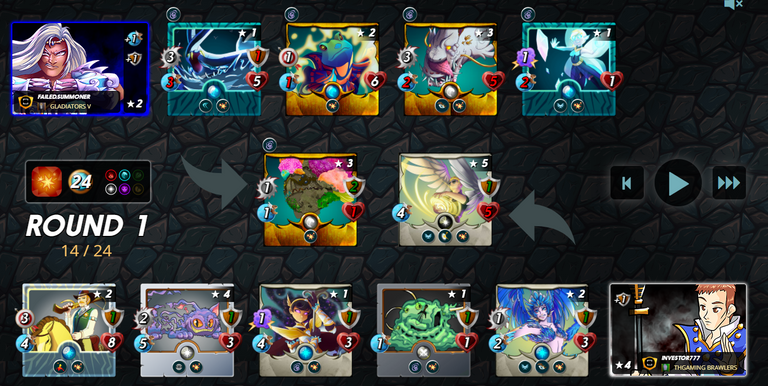 Silvershield Sherrif strikes 3rd taking out the shield on its target and doing 2 splash damage on both sides of it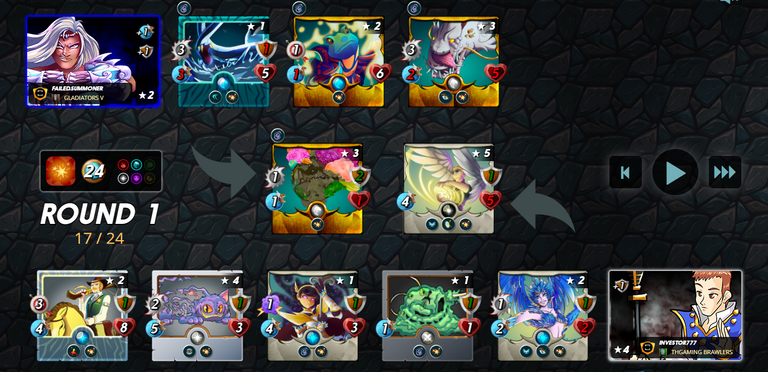 Next it is an enemy team turn and Ice Pixie is taken out by magic reflect from our Pelacor Conjurer. Celestial Harpy takes one splash magic damage but with 3 health it survives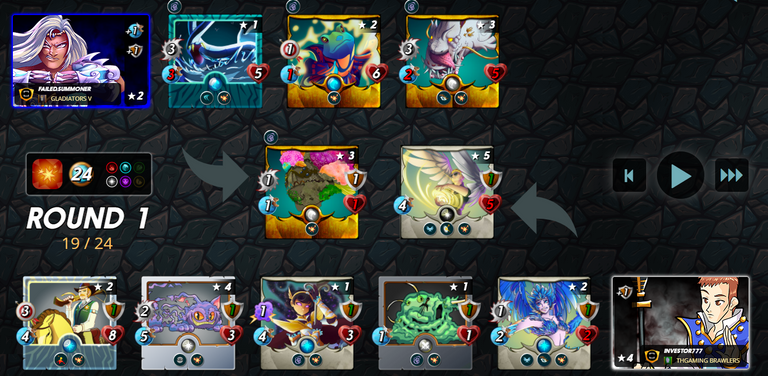 And now it is Celestial Harpy turn and it strikes at first position which is not an ideal situation, but it does take out the remaining shield from the Serpent of Eld which is important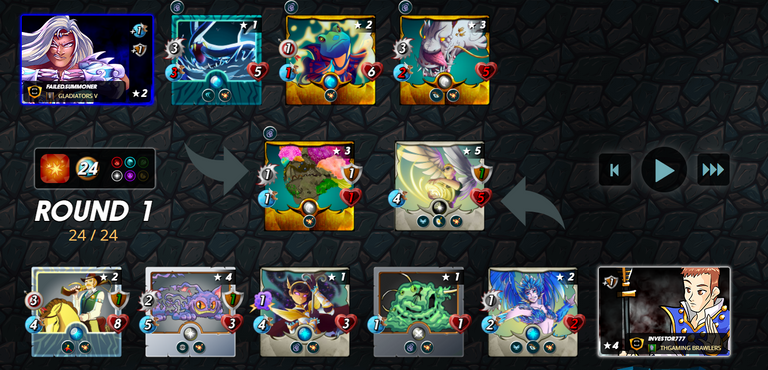 Next is the enemy opportunity monster does the strike on Creeping Ooze taking out its shield and taking out shields from monsters on both sides of it. This is an effective use of opportunity ability. This is followed by 2 misses from the remaining two enemy monsters with speed of 1. These two misses were crucial and were enabled by the double slow and 4 speed combined with the fly ability of the Pelacor Conjurer. And that is it for Round 1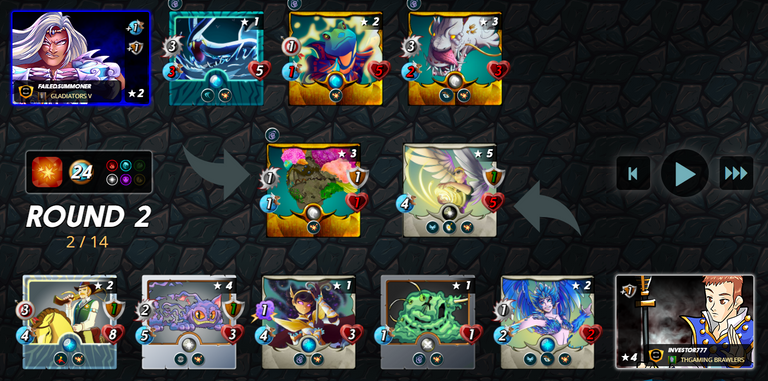 Round 2 starts with Feral Spirit doing two damage to the enemy's opportunity monster and 1 splash damage to the opposing team ranged monster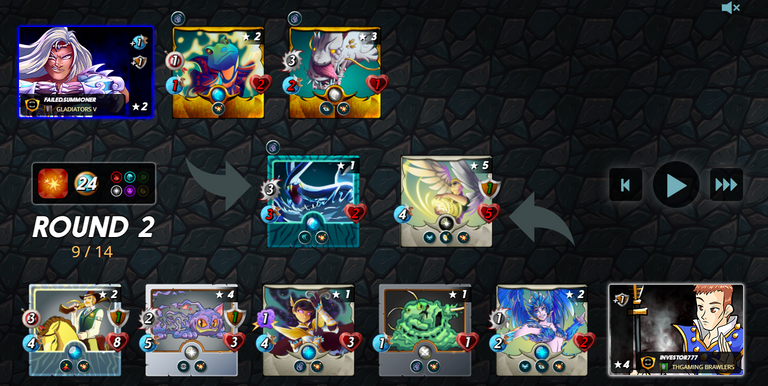 image.png
This is followed by Time Mage taking out the first position and doing 1 splash damage to the Serpent of Eld in the second position. This is followed by another critical miss by Serpent of Eld against our tank. 3 speed is just not enough in this case!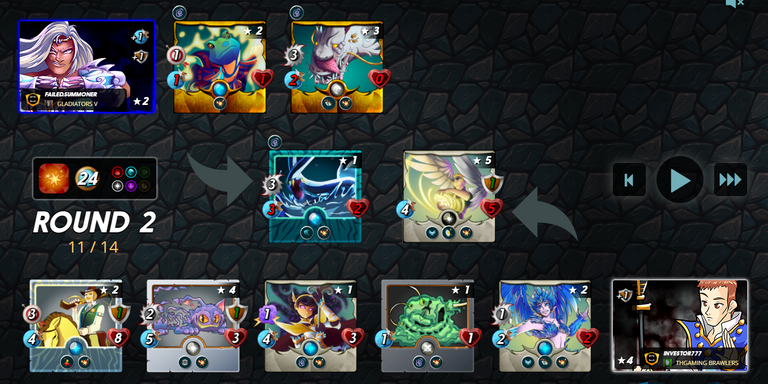 Next Celestial Harpy takes out enemy opportunity monster before it has a chance to do some serious damage and this is a perfect use of the opportunity ability in this ruleset as it also does 1 splash damage to the enemy's ranged monster. Round ends with enemy ranged monster managing to hit our tank and doing splash damage to the harpy but this is just too little too late...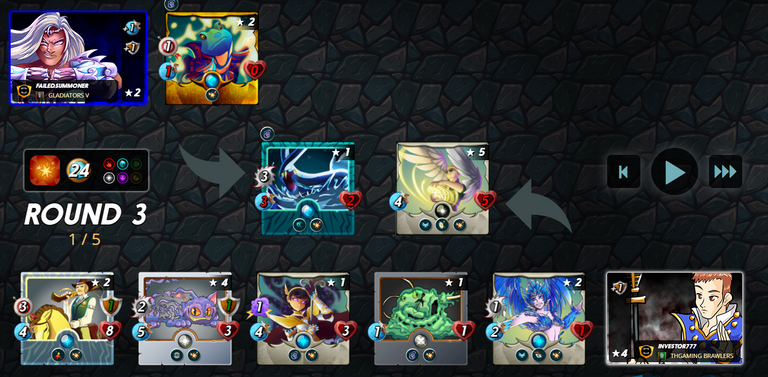 Round 3 starts with Feral Spirit taking out Mandarin and doing 1 splash damage to the Serpent of Eld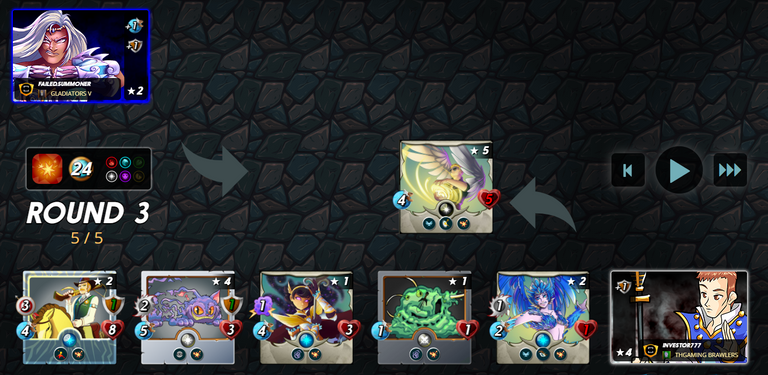 And TIME MAGE takes the final shot of the battle and finishes off Serpent of Eld!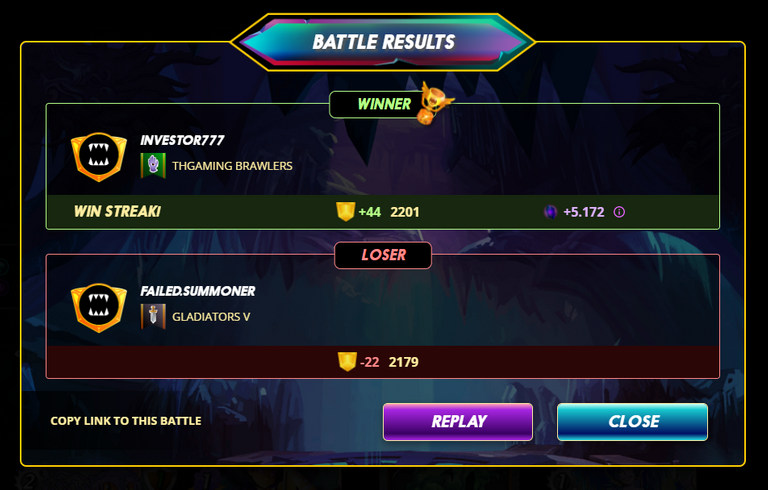 image.png
And it is all over for the Blue Team!
---
---