Splinterlands Social Media Challenge: Chaos Legion has Launched. Opening Packs and Analysis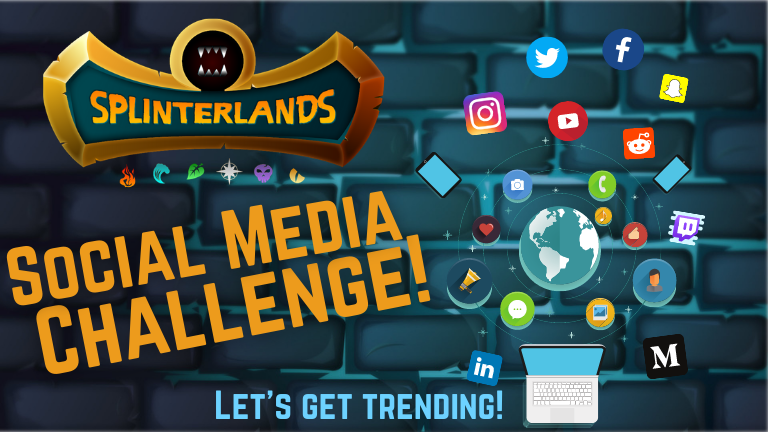 Last night was an exiting evening. Chaos Legion packs became openable and the excitement hit the Splinterlands community.
I am a late addopter of Splinterlands and the whole play to earn gaming. I started playing Splinterlands in August of 2021. I started early and was too cautious so I missed out on a huge opportunity in cards appreciation. Even so I did start investing into Splinterlands NFT assets after watching the card prices doubling and trippling, even so I was able to double my card value in a matter of a month or so.
Right now with the launch of Chaos Legion the card prices have dipped and this presents another great opportunity to get into Splinterlands.


Coming back to Chaos Legion packs, as you might know during the presale you had to have vouchers in order to purchase packs and the vouchers were airdroped based on how much SPS tokens you had staked in your account. I had some SPS tokens airdropped to me based on my Splinterlands assets and I did come to
Hive Engine
and bought some SPS. Another alternative was to come to the Hive Engine and buy vouchers which were valued around $16 each during the presale.
So I was able to accumulate enough vouchers for 61 packs. To further increase the number of cards I was getting I got into a Cardauctionz pool that took 5th place on the Presale leaderboard and therefore I was able to get 20% bonus in packs. I bought 60 packs from Markus Wahl Cardauctionz pool and got 12 bonus packs for the total of 72 cards. I also bought 1 pack on my own directly from Splinterlands for a lottery ticket chance of getting a Doctor Blight legendary airdrop card. I didn't get to win with that lottery ticket :) But there are another 13 airdrop chances coming up: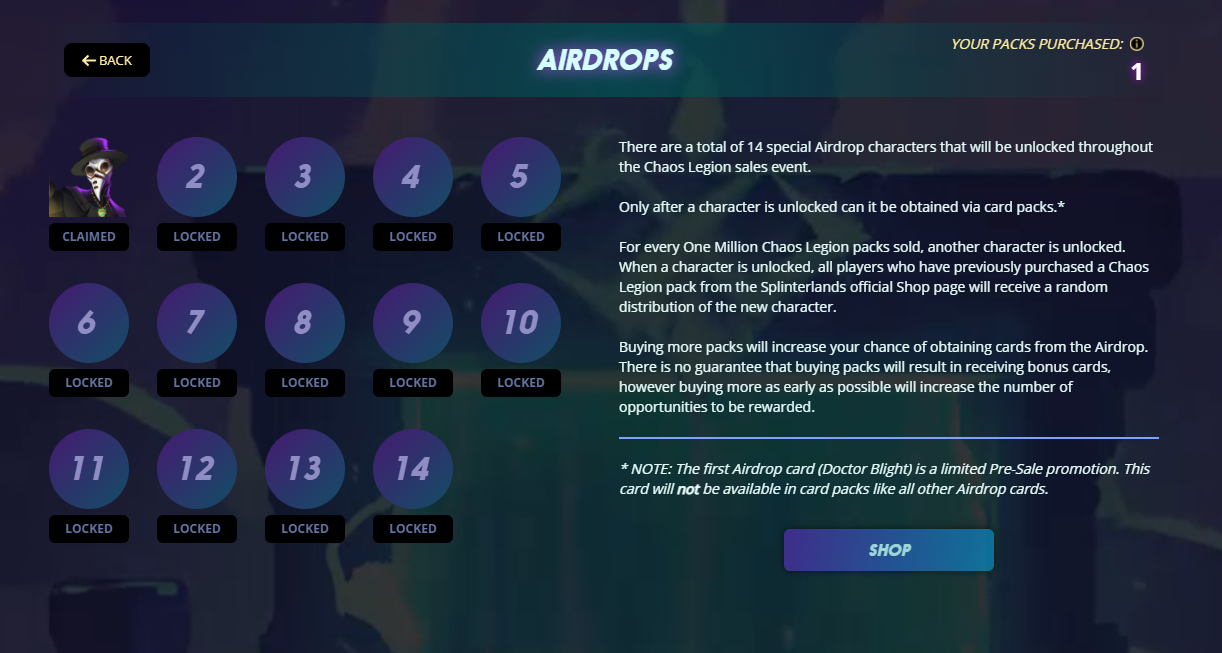 So next time I will probably get enough vouchers to get over 100 packs so I will be able to get a 10% discount on my own, so I will buy as many packs as I can based on the vouchers I will be getting around 130 vouchers (4.475 * 30 days = 134.25):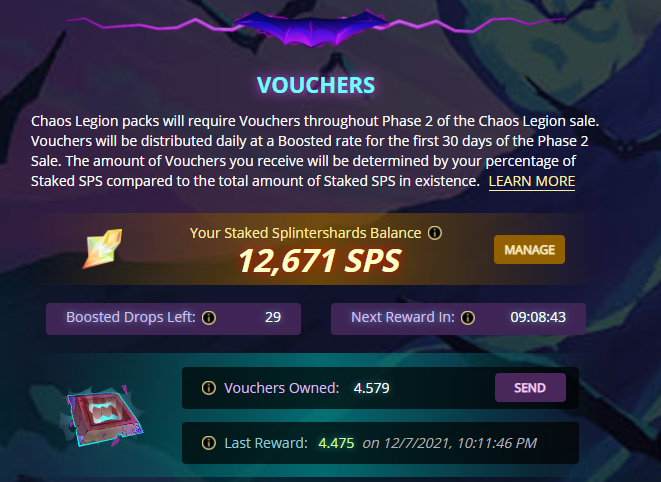 Obviously the amount of total staked SPS may go up faster than my SPS that I am getting from airdrops so the amount of vouchers may be less than 134, but I am fairly confident that I will be able to buy 100 packs in one time and get 10% bonus packs: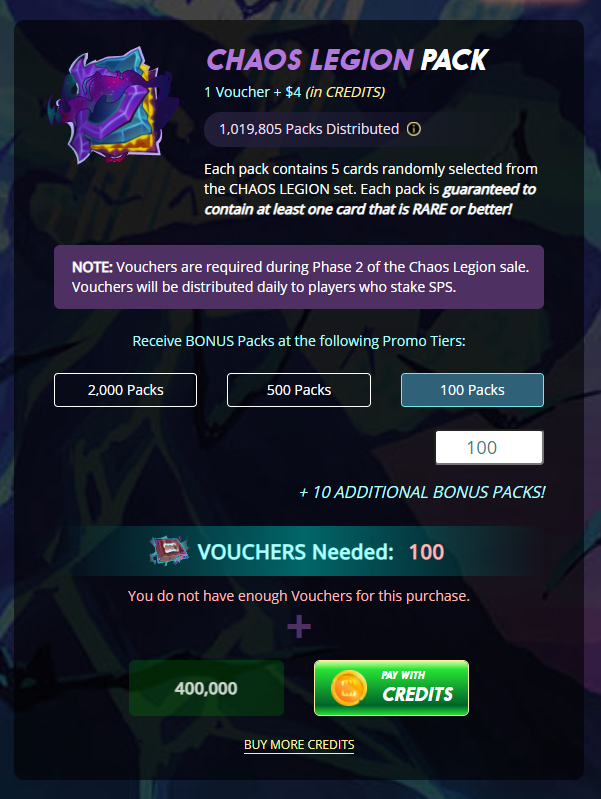 So to buy these packs I sent SPS to Cardauctionz twice:



and


So I purchased 73 packs with 363 + 82 = 445 SPS
That is 445 * $0.37 = $164.65 at the currect cost of SPS of 37 cents.
Lets see what I got opening the first 27 packs. I first openned 20 packs at once then 7 more packs at once: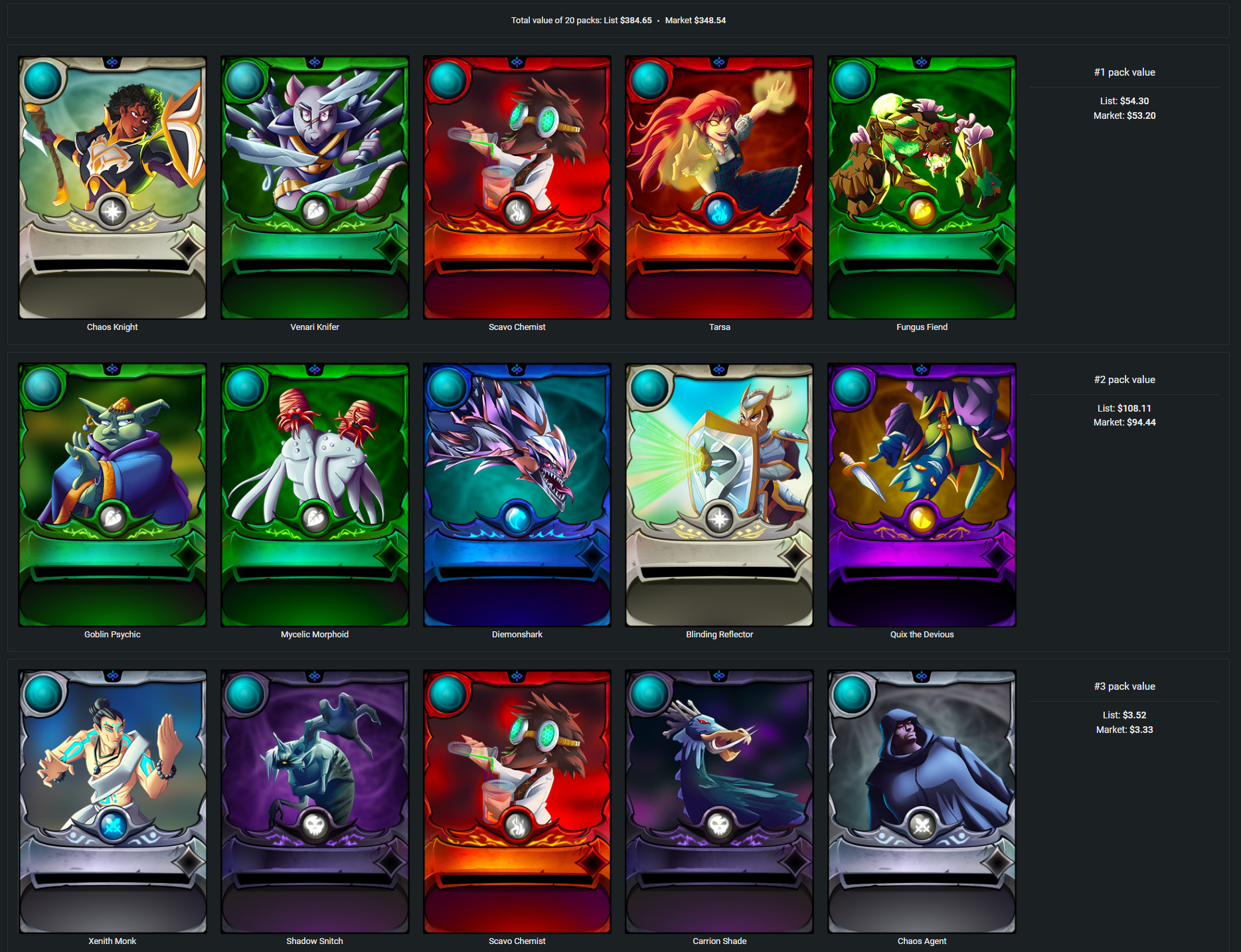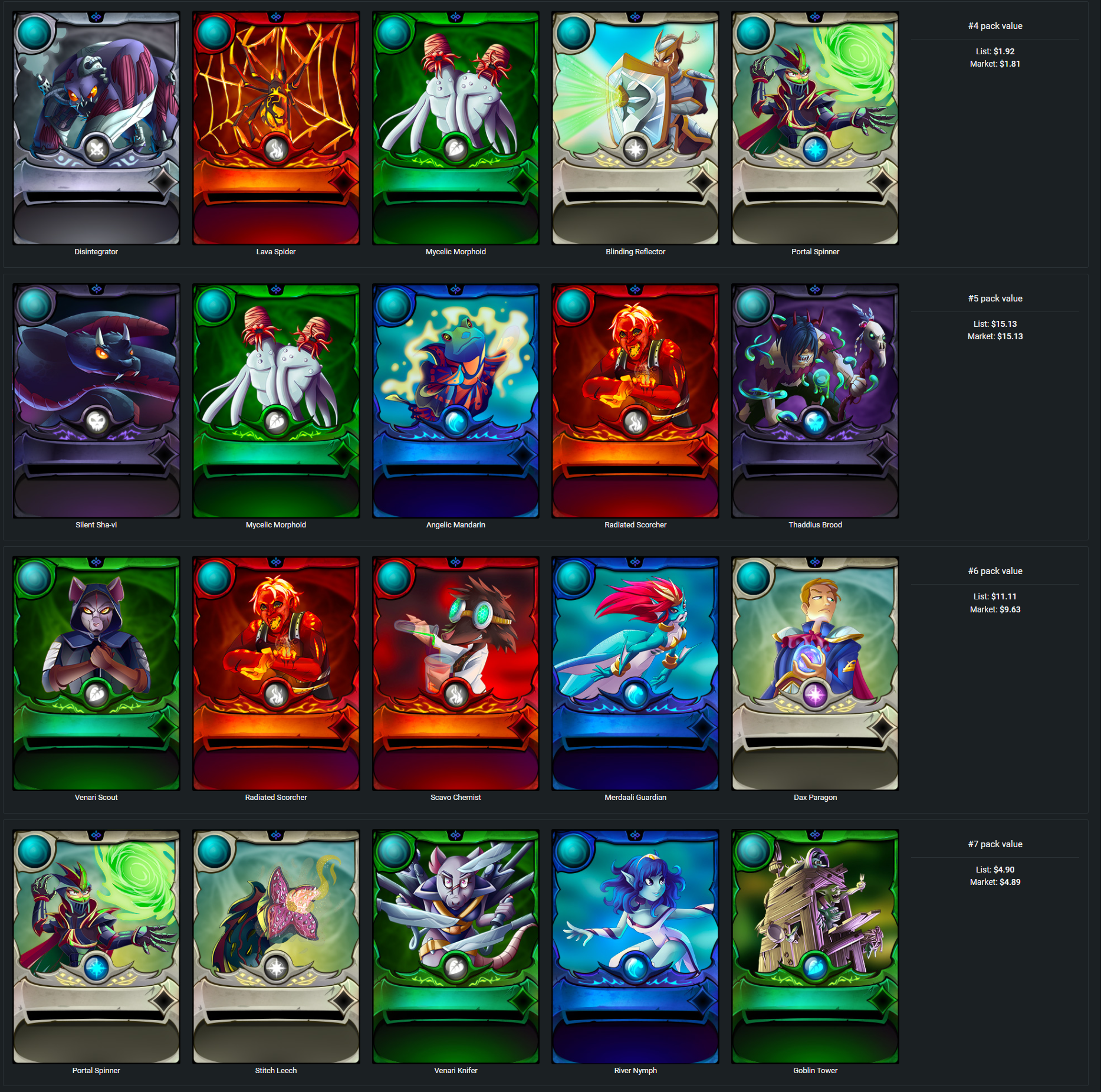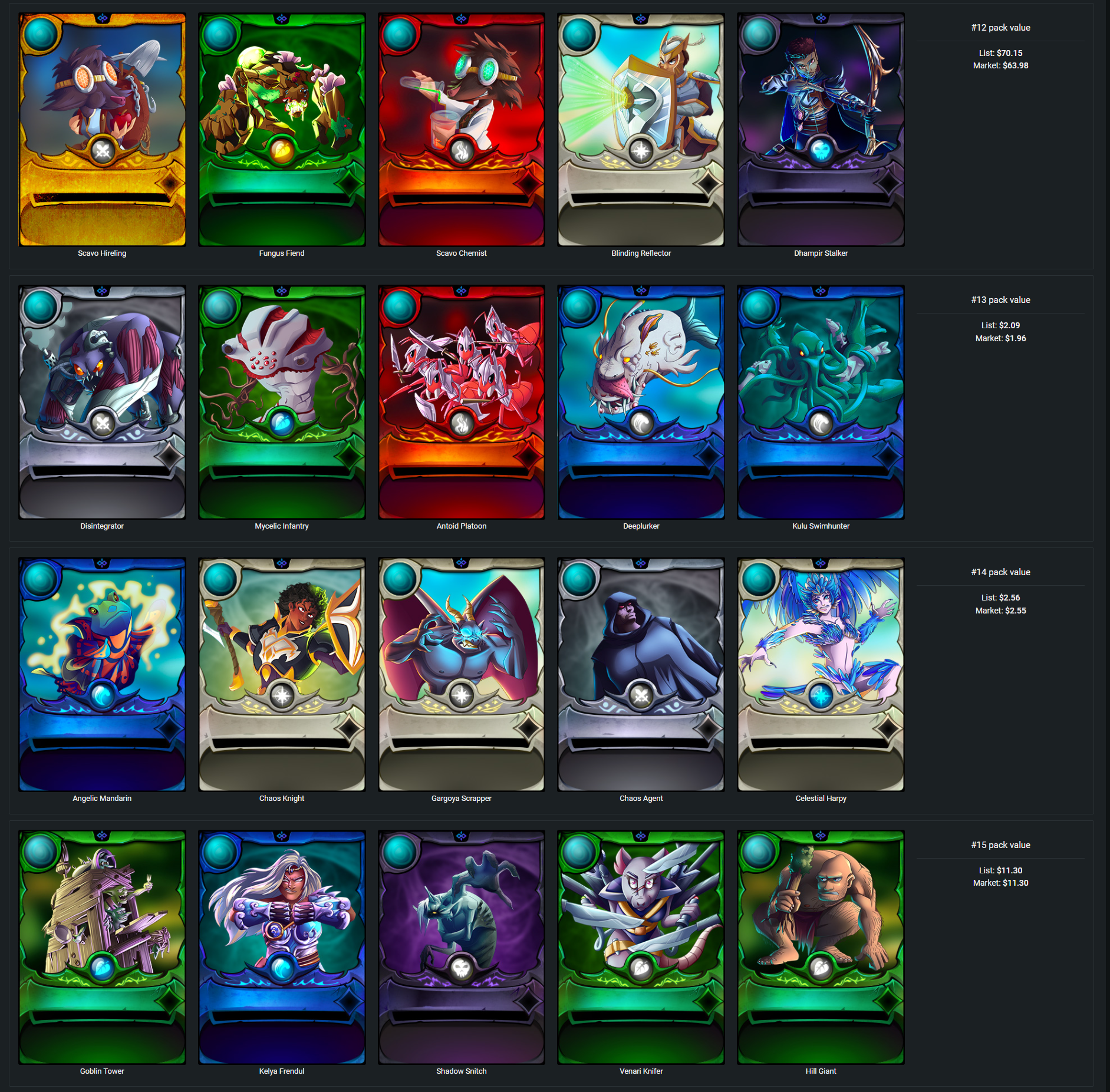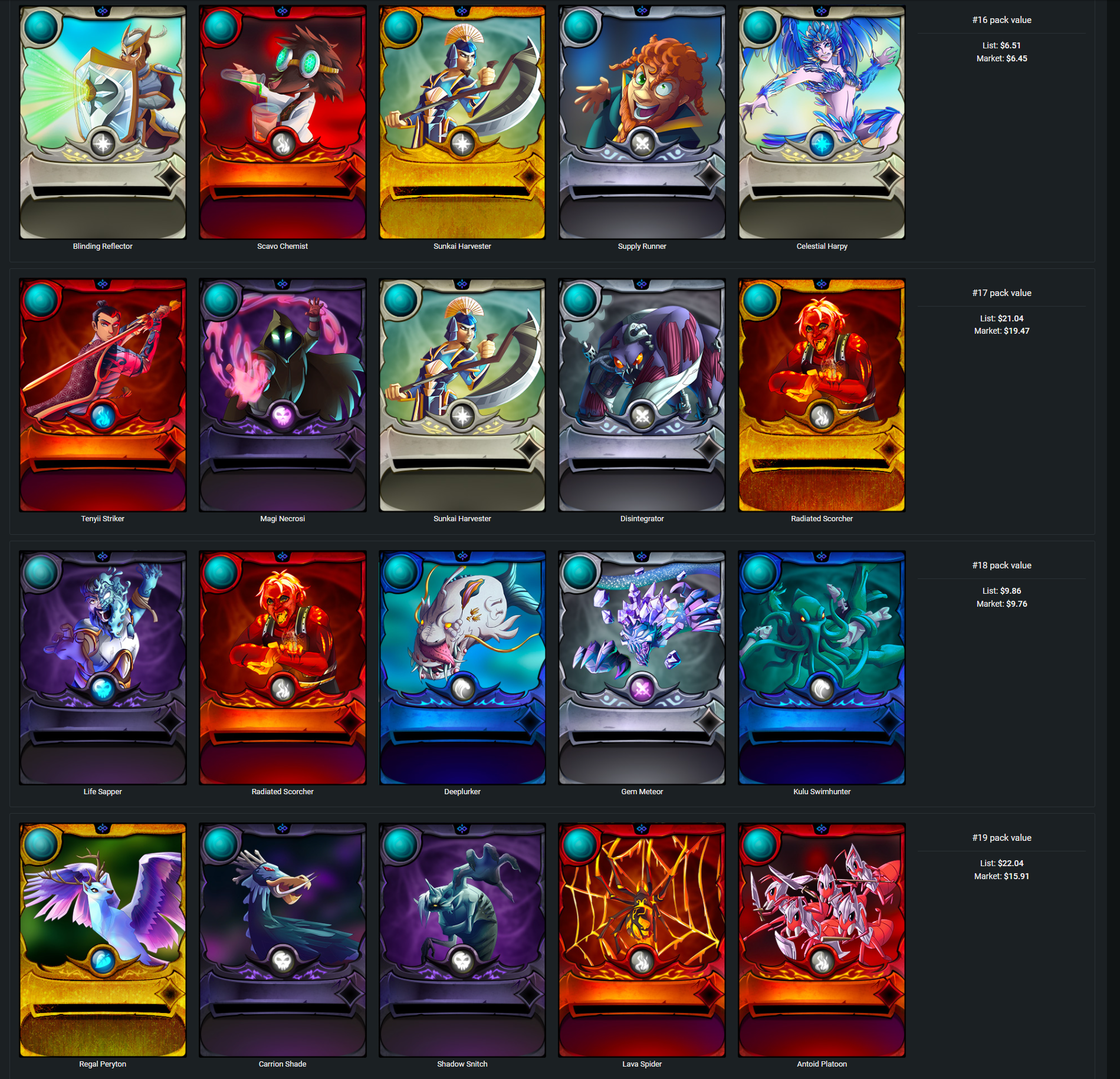 And here is the 7 pack opening set: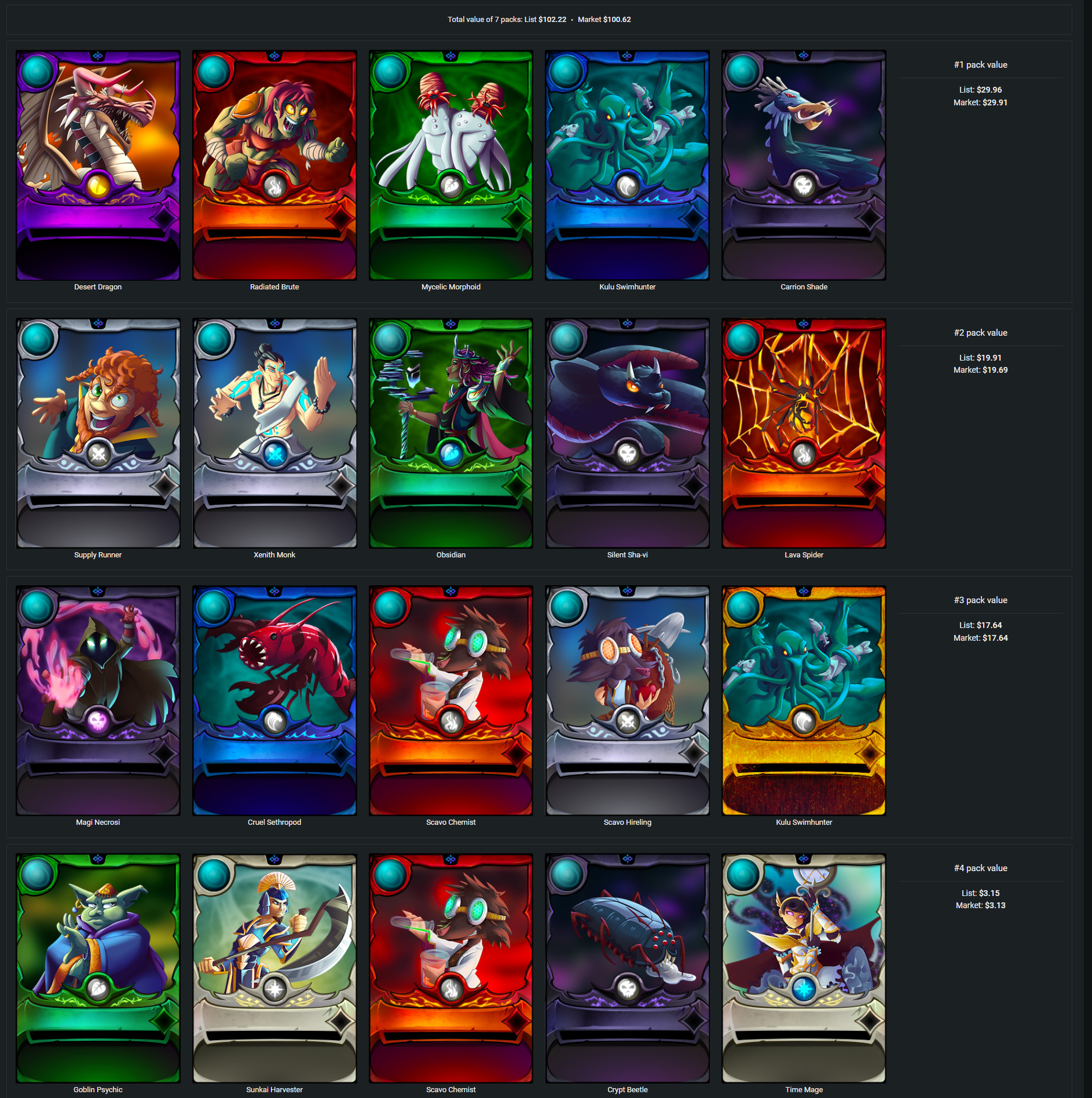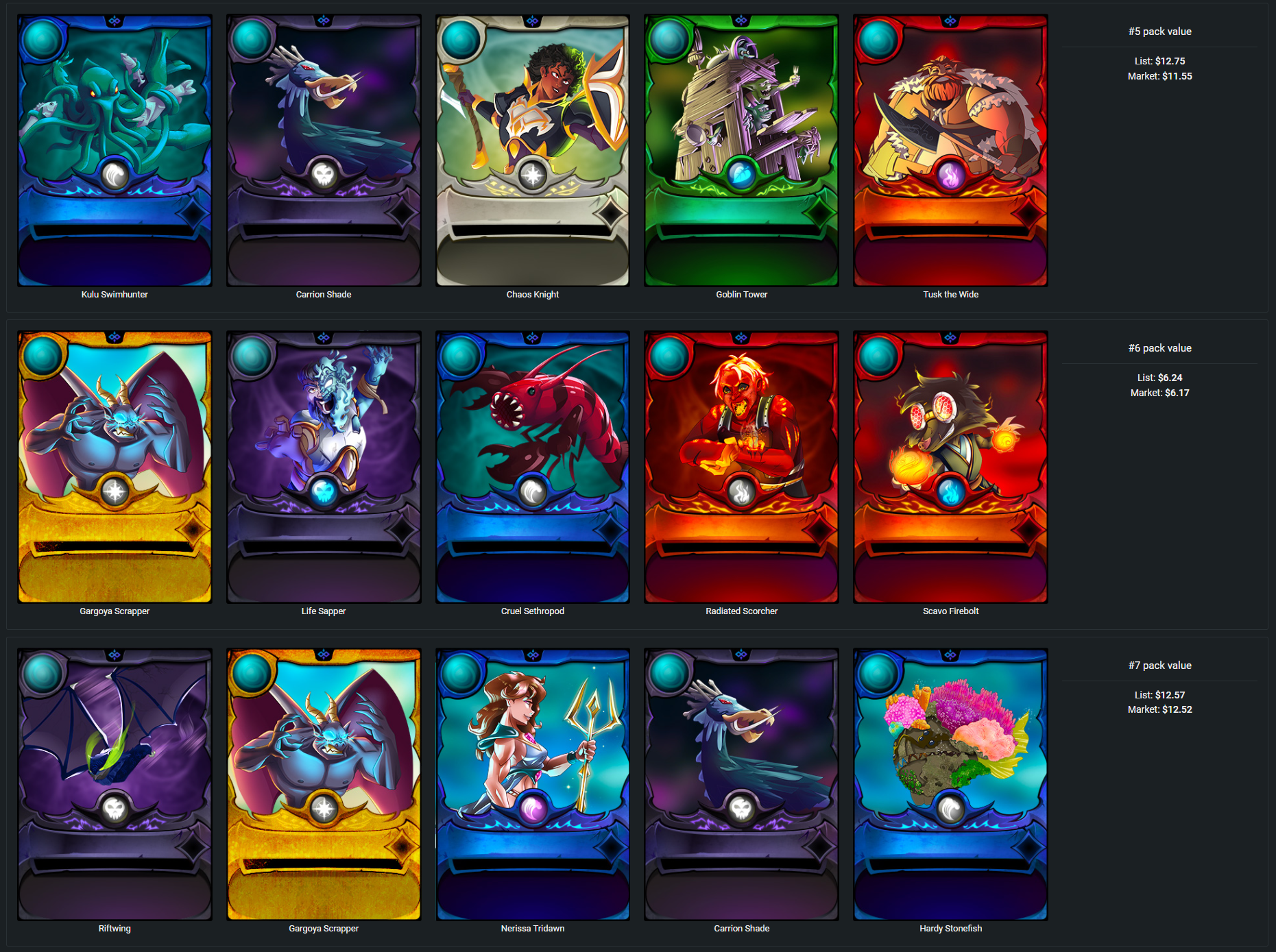 So the total value of 27 packs at this time is: $348.54 + $100.62 = $449.16
This means that I have already made more than my money back on the 73 packs that I purchased only on 27 packs!
$449.16 - $164.65 = $284.51 profit so far, but per pack the value right now is: $449.16 / 27 = $16.64
So if we project the same luck in opening the rest of the cards we get $16.64 * 73 packs = $1,214.40 so the expected profit is $1,049.75 on a $164.65 investment!
If you wondering where I got the prices of the cards in packs you can go to Peak Monsters register and login and click on My Explorer and there you will see all of your activities on the Hive blockchain.
Splinterlands is a very fun Play to Earn NFT game with a multitude of opportunities to make money and today I showed just one way you can make money in Splinterlands.
So if you don't play Splinterlands, what are you waiting for? Sign up and start making money playing and investing in Splinterlands!
---
---