Opened up another Chaos Legion pack and got a Legendary Card!!!!

Those potions pay off!!!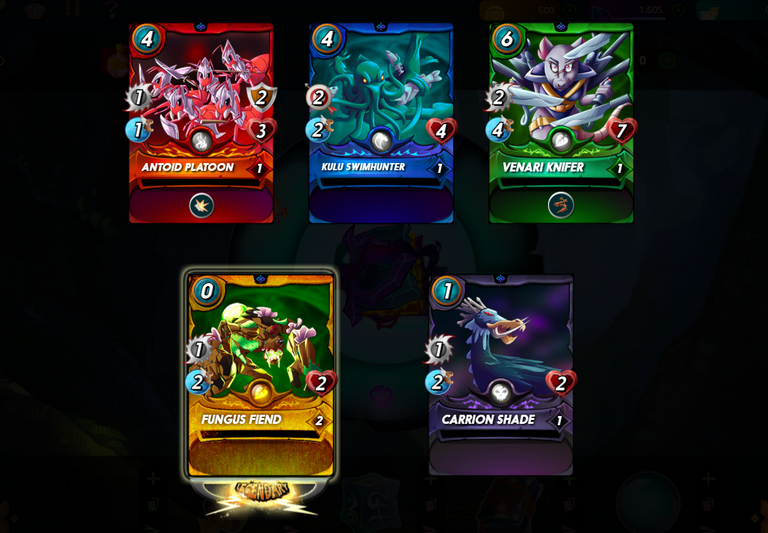 Fungus Fiend

Yes, I got a big card, Fungus Fiend... And it;s a card that costs 0 man, that's pretty cool!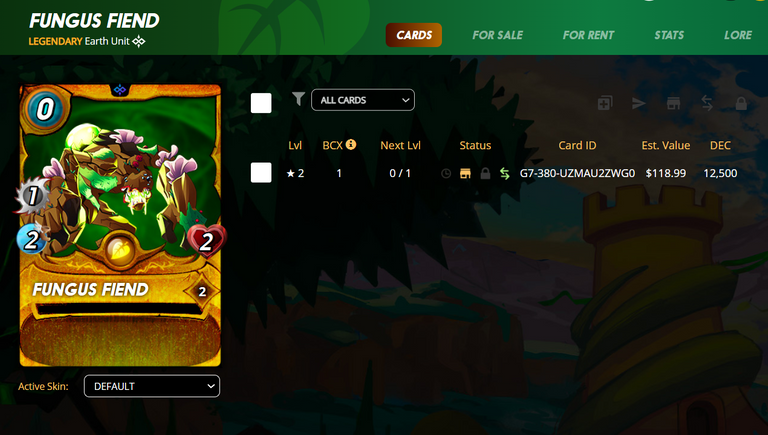 But wait... on top of that, this card has an estimated value of $119, HOLY SHIT!!!! Now what's the deal, should I sell it or keep it and put it up fo rent. It is rented at the moment and making me 25 DEC/Day,it would have to be rented a long time to match that $119 value. And how have these cards faired in passed drops of previous editions??? Do they hold up for a while? Maybe I'll keep it for now, the more I play the more I understand the game anyhow... I may need that card one day.
Let me know what you have done, or what you would do in the comments please. I'd like to know your opinion on this stuff.
AS ALWAYS... THANK YOU FOR LOOKING, AND DON'T FORGET YOU CAN SUPPORT ME WITHOUT MAKING A DENT IN YOUR WALLET
Simply use our referral links and we'll earn a little extra along the way:

| Hive | Presearch | Odysee | Minds | Hipcamp |
---
---
Find me on Social Media:
Insta: https://www.instagram.com/mugwortexpress/
LBRY: https://lbry.tv/$/invite/@MugwortExpress:5
Odysee: https://odysee.com/$/invite/@MugwortExpress:5
Minds: https://www.minds.com/register?referrer=NoMansLand
---
---
FINDING AND HELPING DECENTRALIZATION EVERYWHERE: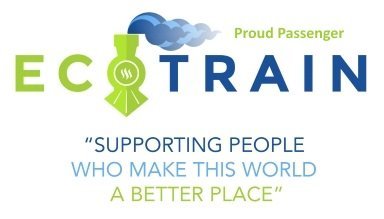 If you want to know what really is inside this Coconut, take a look at my Humans Of Steemit.
And don't forget… Dreams Come True!
---
---