I sold all my vouchers and I am buying CL cards from the market. My strategy on vouchers & Chaos Legion airdrops.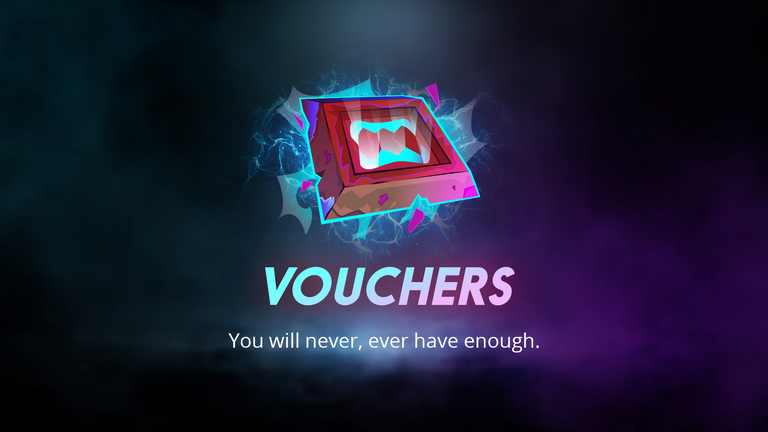 Hello Splinterfolks!
While everyone is buying and opening Chaos Legions packs, I decided to use a completely different strategy, which in my opinion would bring me a better outcome than burning vouchers for buying and opening CL packs now because the number of vouchers airdropped to me during 1st presale phase was too low to get at least 1 guaranteed Doctor Blight airdrop.
My staked SPS airdropped to me 30 vouchers in total during the first presale phase. Initially, I planned to buy additional 20 vouchers on the market and buy 50 CL packs in total, to get a guaranteed airdrop of Doctor Blight. However, very high price of the vouchers forced me to rethink my strategy. I figured out that selling vouchers will give me some extra money which I can invest into cards or CL packs in the general sale. Therefore, I sold all my vouchers for 18 USD each and collected 540 USD from them. Yes, I will not get a chance for further airdrops, but to be serious, with the less than 50 packs, my chances to get an airdrop card by luck is almost zero. I used that money to buy some missing cards to my deck which I was usually renting and I will probably buy a regular 1 BCX of Doctor Blight directly from the market for investment purposes.
Now, I am also selling all the vouchers which I received and I will use that money to buy interesting particular cards from CL packs which will work well with my current deck, or I will wait until 7th Jan and buy much more packs in general sale using funds from 2nd phase vouchers sell-off. I will also consider buying airdrop cards directly from other players if those cards will offer good synergy to my current deck.
Long story short, I am not SPS whale with tons of vouchers and guaranteed dozens of cards from the airdrop. My priority is to be more competitive in-game, so I think it's not feasible for me to buy and open packs now, rather I am more focused on finding a way to strengthen my existing deck by picking specific cards from the market, so I can earn more DEC from battles, reduce rentals and increase my rental income. I do not believe that CL packs will be sold within seconds during the general sale, so I am patiently cashing out my vouchers and spotting CL cards which in my opinion are worth buying. Once the general sale will be launched, I am going to buy packs at the normal price and then try my luck opening them. For me, it's no rush I still see my deck as good enough to compete with players already having CL cards. In the worst case, I can rent them for a very low price now. For me, there is no need for desperate FOMO :)
Maybe some other players will find my approach interesting, feel free to put your ideas on how to maximize output from the existing and upcoming pack sale. To the next time!
---
---