Splinterlands End of Season Rewards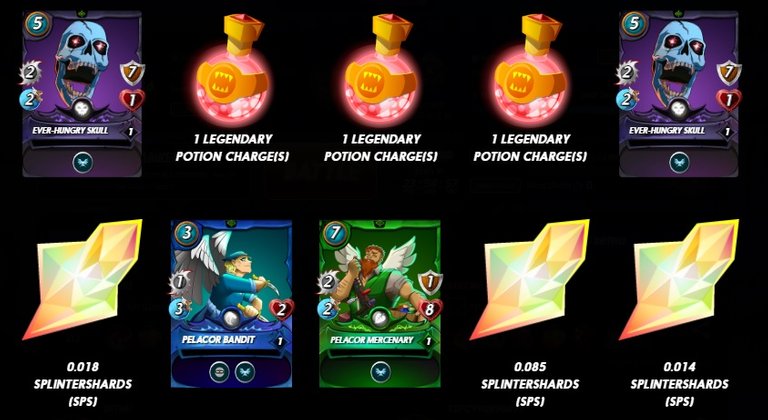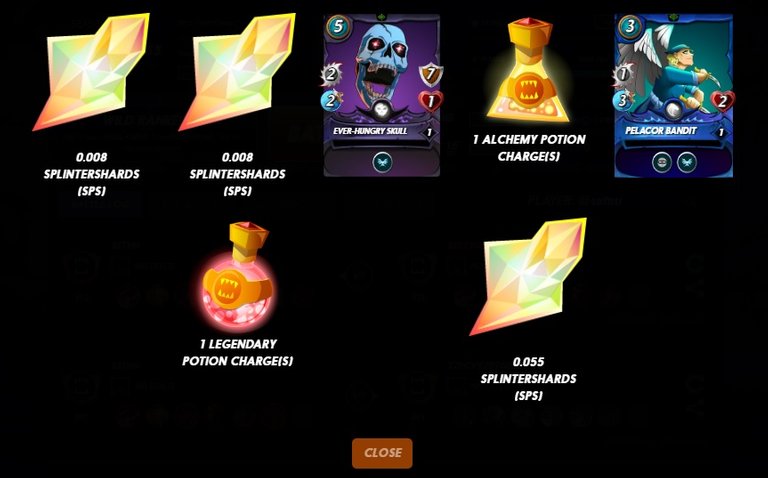 Hello everyone, I play splinterlands every day. Splinterlands end-of-season prizes open today.
End-of-season rewards may vary according to each player's final ranking.
At the end of this season I have 17 Loot Chests.
The prize result at the end of this season was much less than the prize result at the end of last season.
The games have been difficult for me this season.
Let's take a look at the 17 Loot Chests I got.
EVER-HUNGRY SKULL COMMON Death Unit
PELACOR BANDIT COMMON Water Unit
PELACOR MERCENARY COMMON EARTH UNIT
4 LEGENDARY POTIONS
1 ALCHEMY POTION
0.188 SPLINTERSHARDS (SPS)
What we get this season is decent.
I got 6 cards. This is a good result.
Increases card power a lot.
In order to join the Silver league, you need some card power. I am trying to achieve this.
I will try to do better next time.
Thanks for reading. have a good day.
---
---