Splinterlands "Share Your Battle" Challenge - CRYSTAL JAGUAR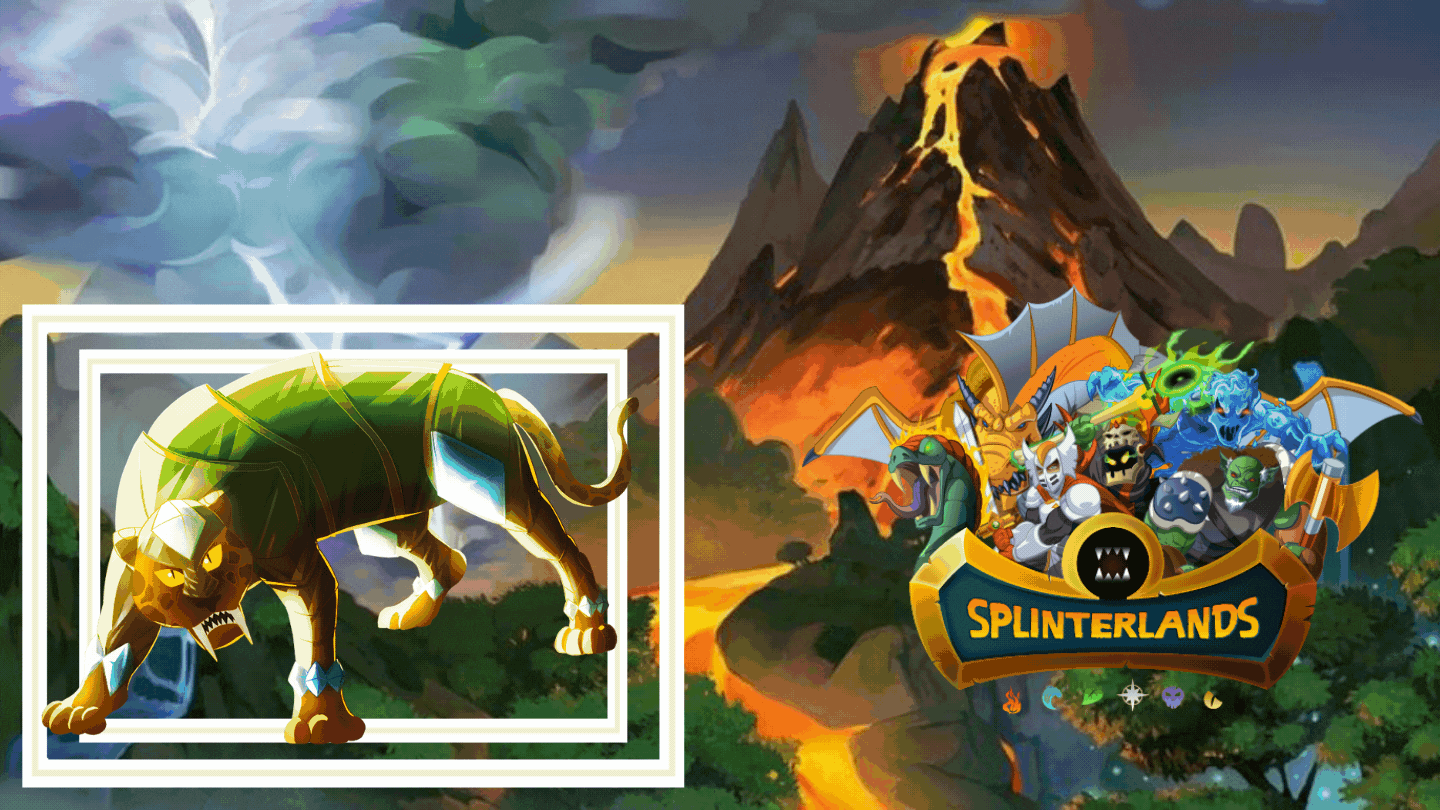 Hello everyone, hope you're all doing well and you've had a wonderful weekend. Welcome to another "Share Your Battle" Weekly Challenge. This week's theme is CRYSTAL JAGUAR. So without further ado, lets get to know this guy!
---
https://images.ecency.com/p/2gsjgna1uruvGBHDnRaj2z6FsL6XEQR3pnqa26GnVPGYHRbx95WvMPYsh1Qw7PSgkipd7sCg18bn6GuYKz4oQeL45xjXWZsXXvigMcY1Bz8aTVTZPU.webp?format=webp&mode=fit
---
Monster Intro
CRYSTAL JAGUAR is an Untamed edition Common card from the Life splinter. His Attack type is Melee and his abilities are Thorns at level 4; Retaliate at level 9. I have never used this Monster in my lineups because at Bronze league and at Level 1, there are better options among the Playable cards. For the sake of this challenge I decided to give a try and see how it goes.🤔
---
https://images.ecency.com/p/26uUsAjKTsXCGS4FBcEbzEaEXXwtWEPHQm9VjzMwNxZptkwpKCtYd85HPfQ2La5oZeXAvqqNomahGBAoJQiZBDx64k4DX4DXLQNGGNqTihY9KwYM3FbKyAR52zh4zuquoEfDuK1g18rzFMWo47L88ctJbTPTEGkmoxqisY.webp?format=webp&mode=fit
---
Monster's STATS: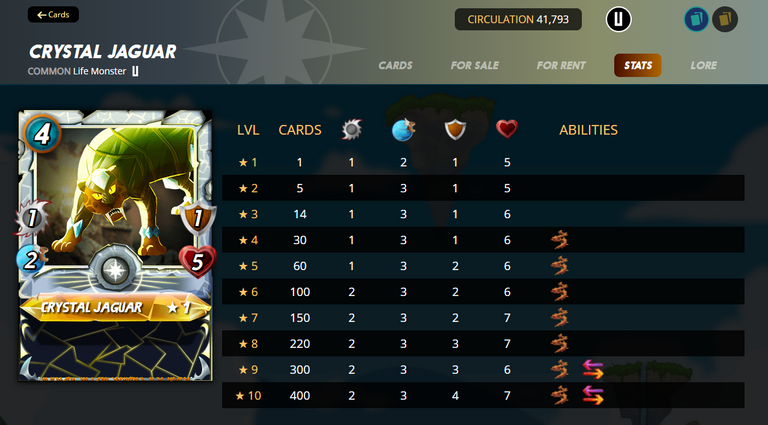 ---
Monster's Lore: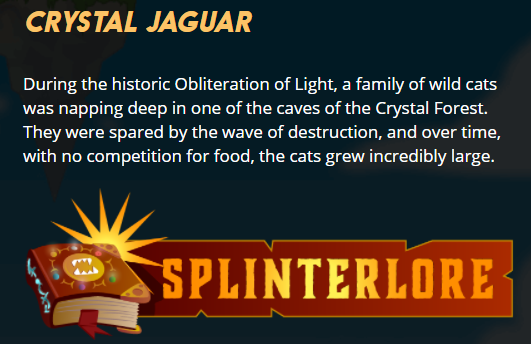 Interested in learning more about the Splinterlands? Check out the dedicated lore site by clicking on the image above! ☝️
---


Monster's Abilities:
---
When hit with a Melee attack, does damage back to the attacker. Has an upper cap of 2.
When hit with a Melee attack, Monsters with Retaliate have a chance of attacking their attacker. 50% chance of activation. Possibility of chain.

Battle Details:
The Mana Cap for this battle was 24 points.
The Ruleset for this battle was Standard.
---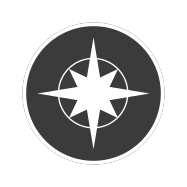 🤛💥My Lineup💥🤜
---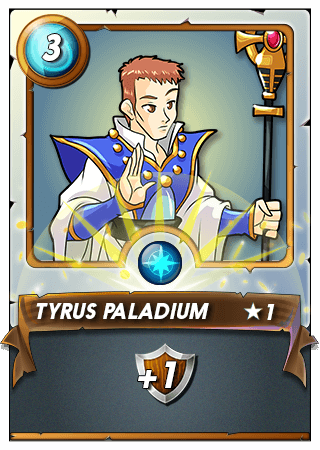 I chose this handsome fellow as my Summoner because he gives +1 armor to all friendly Monsters. It would fit well with CRYSTAL JAGUAR since I planned to use him as my Tank.
---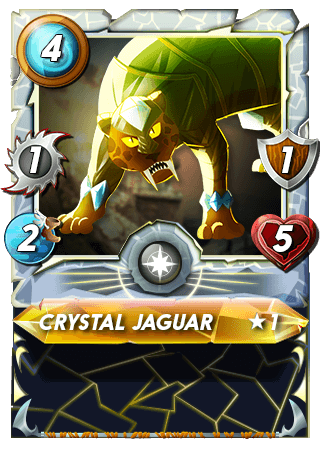 I was thinking about maybe placing him in either Position 1 or 2 and since I also wanted to use Silvershield Knight, I placed Jag in Position 1 so that if he died I'd have a 2nd tank and my Monsters would still benefit from Knight's LVL 1 ability which is Inspire.
---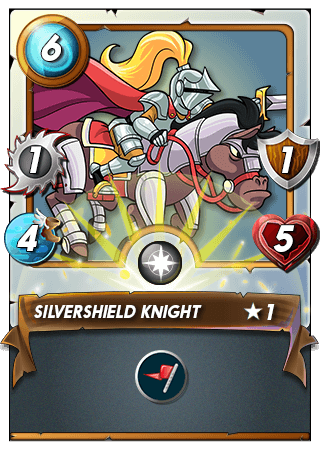 This Knight in shining armor is definitely one of my favorite Life splinter Monsters. And he also buffs all friendly Monsters' Melee attacks so it synergizes well with CRYSTAL JAGUAR.
---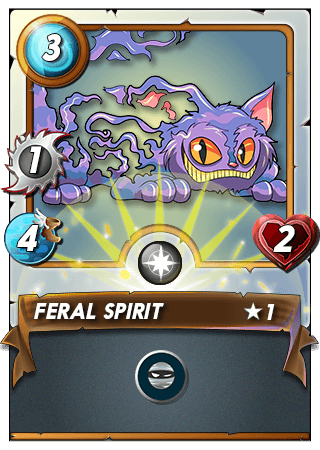 Monsters with Sneak attack are always good to have in any line up in my opinion so this cute little guy was a decent pick.
---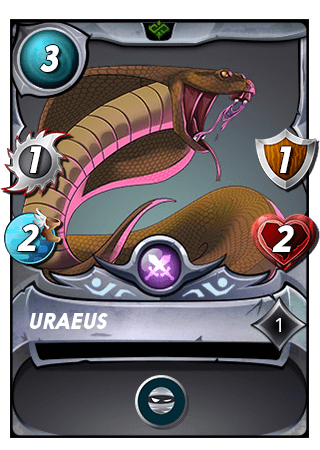 What? Another Sneaky Monster? WHY NOT! I was desperate for a win 😅. I tried out different things with CRYSTAL JAGUAR, but none worked out. I'd lost a bunch of matches, left and right before and after this one!
---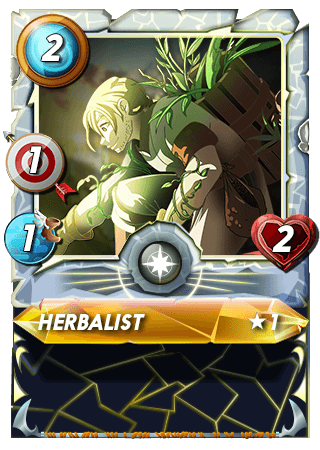 I had 5 more mana to spend and I also wanted to fit Grandma in my lineup, so this card was a decent choice.
---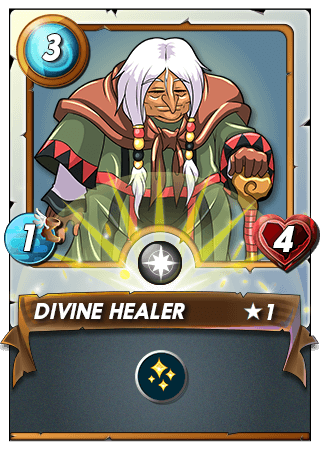 I chose Grandma so that she can support Crystal Jaguar in the first position.
---

---
⚔️The Battle⚔️
As you can see in the image below, I was against an EARTH lineup. My opponent had chosen the most annoying tank in the bronze league, Unicorn Mustang. I didn't know what to expect from this battle honestly, since every other battle I had with CURSED JAGUAR in my lineup was a loss😅.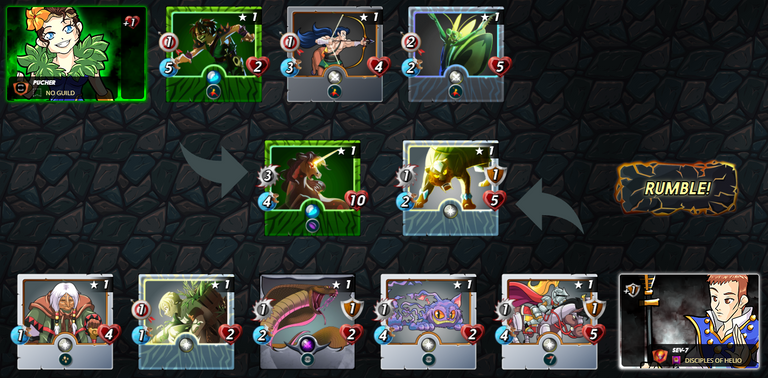 ROUND 1️⃣:
This round went pretty smoothly I was able to deal some damage to his back-liner but my poor herbalist died very quickly, which wasn't surprising because my opponent's line up was a Tank + 3 Snipers.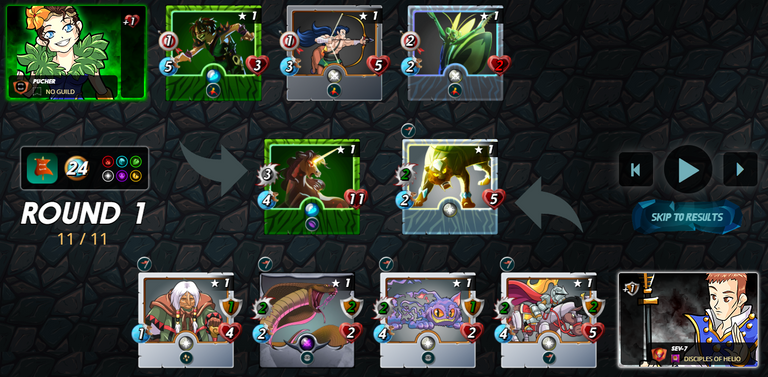 ---
ROUND 2️⃣:
In this round I was able to take out Mantoid and our boy JAG was still standing thanks to Granny.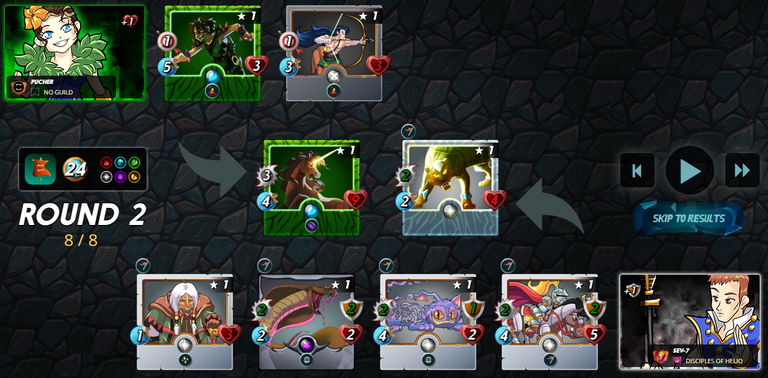 ---
ROUND 3️⃣:
Snipers ganged up on poor Granny and got her health very low😞. Mustang also beat up JAG pretty hard.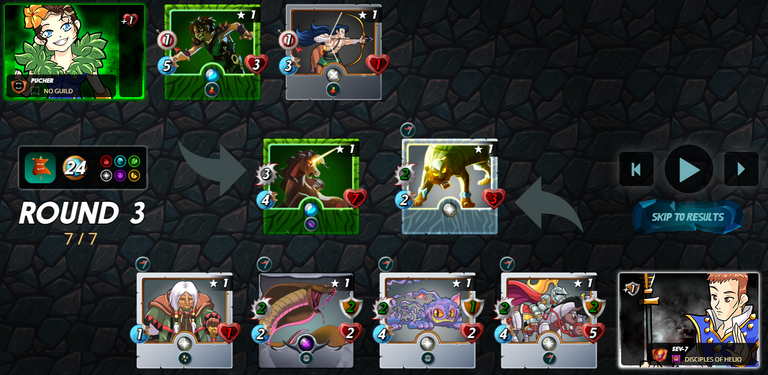 ---
ROUND 4️⃣:
This round, the snipers finally killed my Granny, oh, the humanities 😩. With Granny out of the way, JAG also died. Luckily, I was able to deal a good chunk of damage to my opponent's Monsters as well, during which, one of his snipers died. By the end of this round, I was sure I was gonna WIN.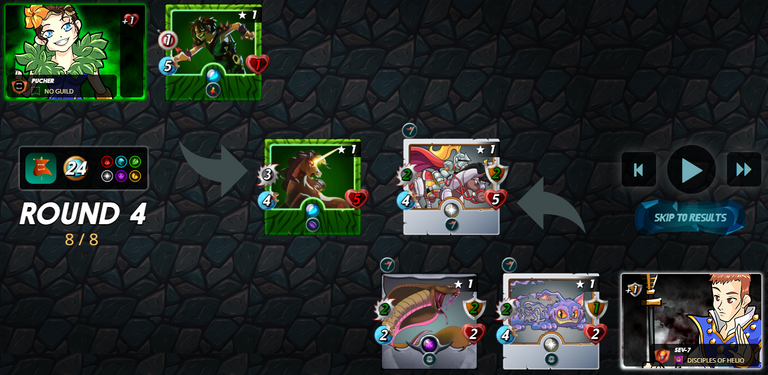 ---
ROUND 5️⃣:
This round was basically a clean-up round. By the end of the round, Horsie was the only Monster still standing in my opponent's lineup, one hit away from death.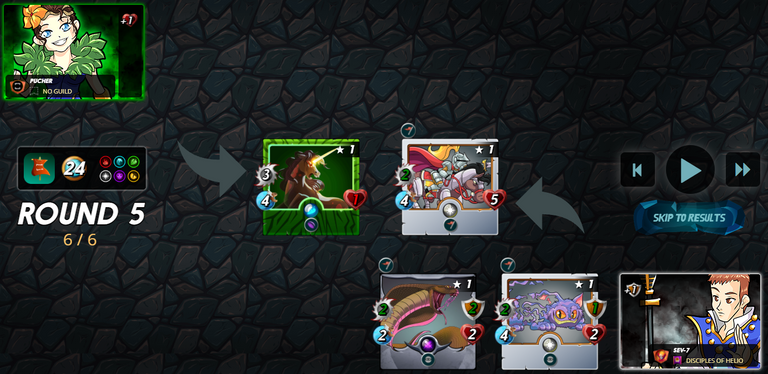 ---
ROUND 6️⃣:
In the final round, Kittie Spirit dealt the final blow to the Unicorn and I won the match!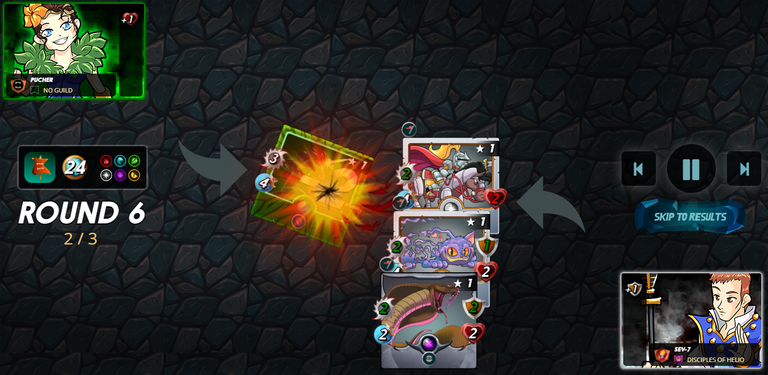 ---
🔱Spoils of War🔱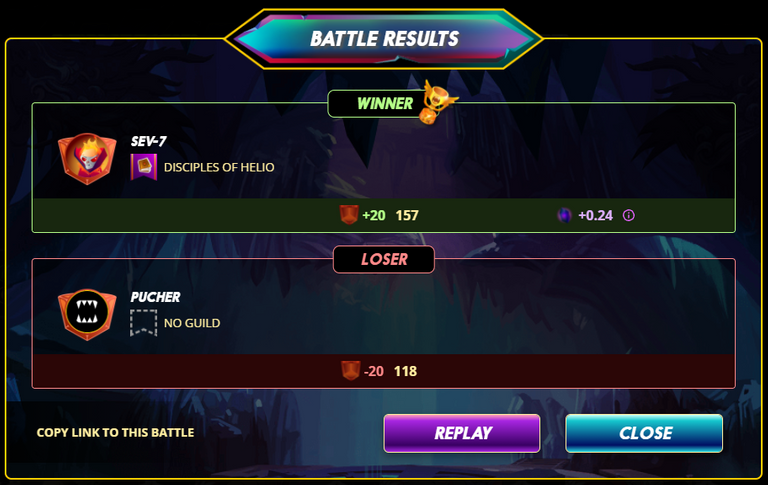 Did your strategy work? What will you try differently next time?
My strategy did work, but I got lucky that I was against an earth lineup. Otherwise I think I would've lost. I will certainly not use CRYSTAL JAGUAR for a while for the reason I'll explain in the next question so there's not gonna be a next time.

Do you like the CRYSTAL JAGUAR? Why or why not?
I do like this monster but I believe it's useless below LVL 4, simply because there are better alternatives. At high levels though, he's a god damn BEAST. Hopefully I'll be able to LVL him up in the future and actually get some use out of this bad boy!

Thank you for reading my post !🙏 I hope you enjoyed it . Feedback and any advice would be greatly appreciated!
Lastly I'd like to thank the @splinterlands team for creating such an amazing game with so much potential and a huge thank you to the curation team!
Catch you all on the next one .👋
Special thanks to @flauwy for the awesome Splinterlands Dividers, Logos and Icons.
---
If you still haven't played Splinterlands, you can simply click on the image below to do so and use my referral link to sign up, both of us will get cool rewards!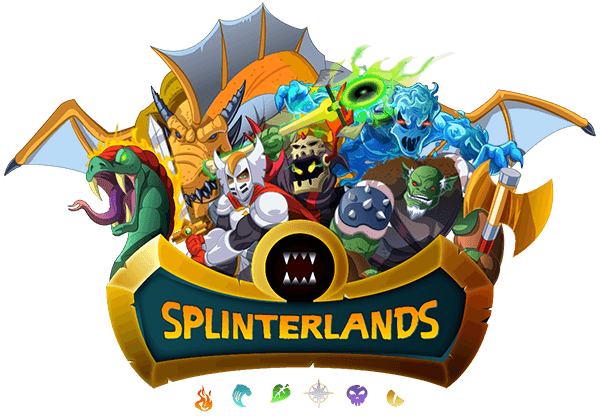 ---
---
Here's another picture of my handsome boy!
Say Hi to Prince Chili🤗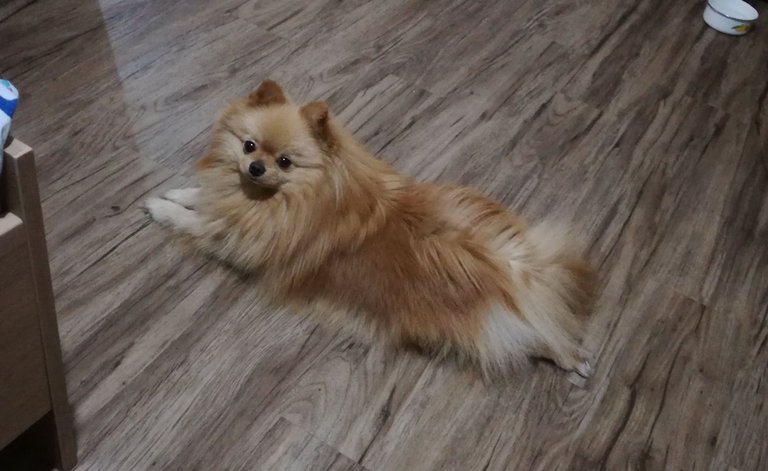 ---
---
https://images.ecency.com/p/46aP2QbqUqBqhRnJHXTXEVDL8MG8P9xcNmJ2ggbvt9z9SCykmjS4ibjPqwDiabS9NW2uxRq9WrnEUtrU3bZuZSDZPNdT.webp?format=webp&mode=fit
🔺The👁️End🔺
1% of this post's rewards goes to @acolytesofhelio 🏆
---
---