Trading & Investing Psychology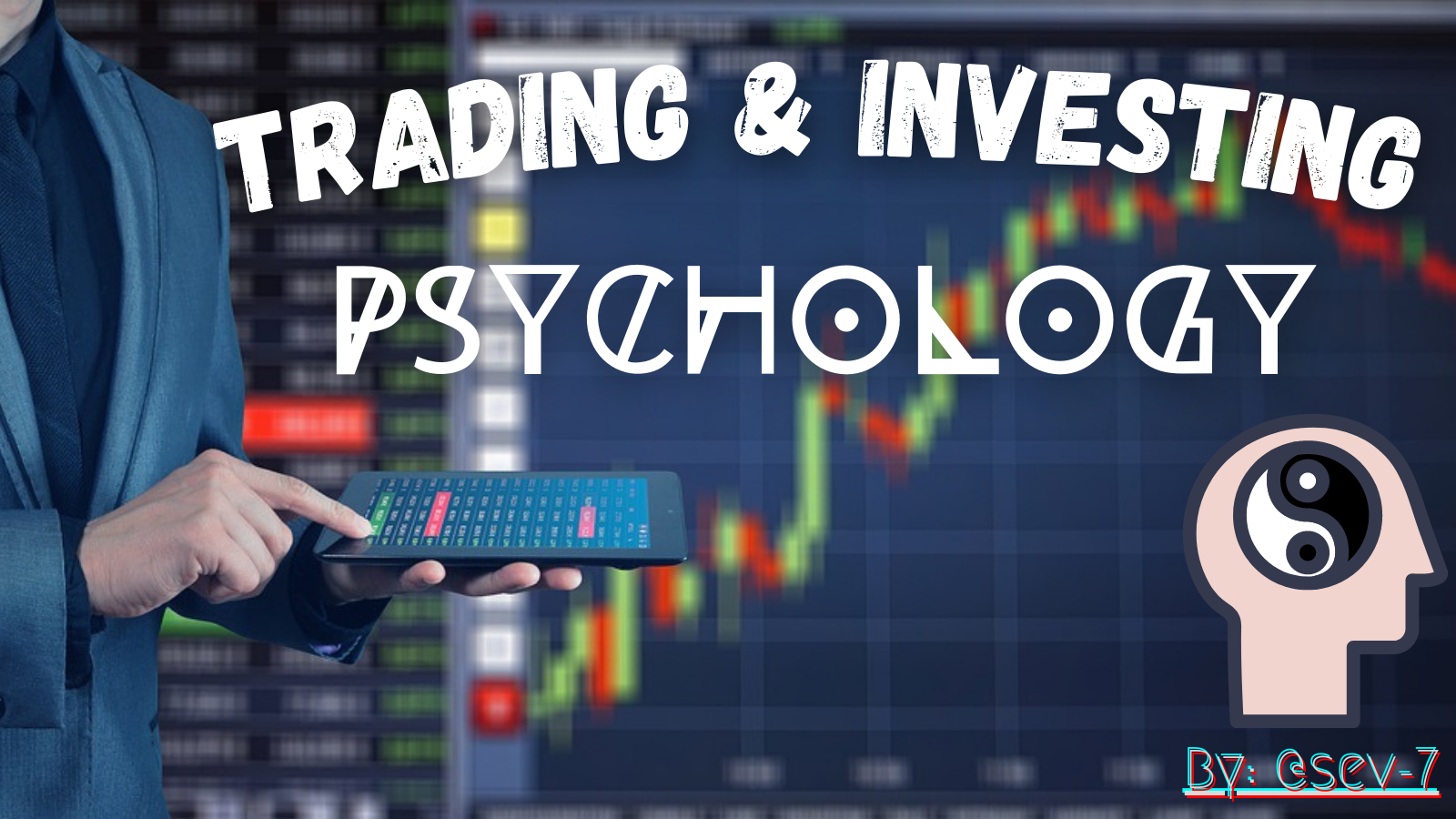 Foreword
Hey everyone, I hope you've all had a great week so far!
In this post I will be sharing some information about the Psychology side of financial markets and some of my personal experiences in my trading career. Psychology is the most important thing when it comes to the financial markets and without it, there is no hope for success in this business.

So What Exactly is Psychology?
Psychology consists of Mastery of a few things:
Having the Right/Correct Mindset (Understanding Probabilities, Having a Disciplined mind, etc.)
Control Over Emotions (Knowing what triggers certain emotions)
Being Self-Aware (Simply knowing yourself)
These traits can be achieved only by practice and experience in the markets.

80/20 Rule In The Financial Markets
It is mentioned by many of the top traders and investors in the world that Psychology plays a huge role in the financial world. It is said that, this business is 80% Psychology and 20% everything else(Risk-management, Strategy, Analysis, etc.). Of course these statistics are approximate, but it is relatively accurate.
The reason why Psychology is so important is because without having the right Mindset, Control over Emotions and a decent level of Self Awareness, nothing else matters. Psychology is the foundation.



Most Common Psychology Related Mistakes that Investors and Traders Make
I will mention and briefly explain some of the Mistakes to avoid as an Investor/Trader:
New traders sometime have the false perception that, the more active they are, the more they're going to make. This is caused by not having a proper Trading Plan and/or Emotional decision making.
This stems from not understanding leverage, not having a Risk Management plan and/or lack of Self-Awareness/Discipline.
Wanting to make back what you lost will only lead to disaster , you must have the Discipline to follow your trading plan no matter what!
Thinking that you can "beat" the market is a mistake that will have really bad consequences, it will lead you to blame the market for your bad decisions. You must take full responsibility for your actions.
Fear of Missing Out (FOMO)
This particular fear shows it's ugly face to inexperienced traders/investors, because, in their ignorance, they think that opportunities in the market are gonna "run out". This couldn't be further from the truth. Missed an opportunity? No worries, On to the next.
This is a common concept that is also known as the Monte Carlo fallacy. It happens when an investor or a trader believes that a certain event will happen or not happen based on the results of the previous events. You need to understand and accept that every moment in the market is unique.
Fear, Uncertainty, Doubt (FUD)
These emotions arise when stepping into the "Unknown". If you don't have the right mindset, it is easy to give in to these emotions in tough times. If you find yourself checking your portfolio everyday for no reason then prepare for a painful lesson.
If you're not Disciplined, it's only a matter of time before you feel overconfident after gaining a certain amount. This will lead to becoming greedy and ignoring position-sizing which could deal serious damage to your Capital.

Leave Your Emotions at The Door!
In terms of executing your Trading/Investing plan, you should never allow your emotions dictate your actions! Your plan should always tell you what to do at all times.
However, Emotions are not totally useless though, Sometimes, you find yourself just not "feeling" good about a certain trade. This is your Gut-Feeling telling you something , listen to it!
You will be able to differentiate between Gut-Feeling and Negative Emotions once you've had enough experience in the markets.

The First Time I Went to The Live Markets
As promised, I will tell you how I learned some things about Psychology, the HARD way.
After I got through the learning period of Forex trading back in 2018, I started trading on a Demo account, fully aware of the mistakes that new traders make. I encountered no issues regarding Psychology when I was trading my demo account and my results was satisfactory. My mentor at that time had told me how Live trading is completely different from Demo trading but, Since I was happy with how I performed on my demo account, I decided to go Live.
Success in Demo trading DOES NOT mean that you will succeed in the live markets. Simply because there's no real money involved! Which means no Emotions involved! So Psychology is not "involved" either!
I opened a Live account and deposited some money in the account. On the first day of Live trading, I was very excited and that lead to a little bit of Overtrading/Over-leveraging and "unfortunately" it lead to positive results, in other words, I won 2 trades and the amount that I gained from those wins was equal to 4 winning trades because I had increased my position size. I told myself: " It worked out fine, but I won't be doing that again!"
On the second day of Live trading, and I remember this day Vividly, I entered a Short position on GBP/JPY with proper risk management and position sizing and waited. After a few hours I noticed that price was consolidating and at that moment emotions started flooding my mind! I had never experienced this rush of emotions before so I was not prepared for it, even though , I knew what I wasn't supposed to do, I was not aware of it. I was not "myself" anymore. That's when it happened! My mind was filled with emotions, my judgement was impaired! I started making pretty much every mistake in the book. I added more and more and more positions. I knew this was wrong, but I couldn't help it! It was like I had no control over the matter. Long story short, by the time I came to my senses, it was already too late. 80% of my capital was wiped! I immediately closed all my positions and just looked at my account balance for a few seconds in shock, not knowing what to do. It Hurt a LOT! I cried my eyes out.
From that day on, I learned my lesson, I never made those mistakes again!
Although it was a painful experience, It was worth it. Because I learned my lesson and moved on. I am extremely thankful that I didn't give up since most people would have.
The point here is , in this business, most people lose money at the start of their journey, that's the price you pay for learning certain things that only come with experience. You either learn and move forward or you curse and blame the markets and quit. Most people choose the easy choice...
You have to know your emotional triggers, and you can know them by paying the price!
---
---
Epilogue
What I've shared with you today is just the tip of the iceberg. I will probably make more posts in the future, digging deeper into certain topics. If you have any suggestions or would like me to explain or talk about particular things regarding the financial markets, let me know in the comment section below and I will consider it for future posts!
---
---
PLEASE READ!👇
Disclaimer: All the information shared in this post is meant for educational purposes only! It is NOT intended as financial advice of any kind. Please be Careful With Your Money. Only invest in what you fully understand and DO NOT invest based on other's opinions. Only invest what you can afford to lose.
---
---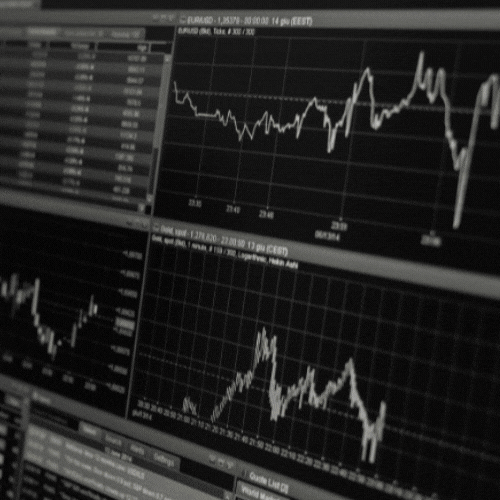 I am a Forex trader who sometimes trades cryptos on the weekends. I analyze the financial markets using Smart Money Concepts, taught mostly by ICT and WWA.

Here's a picture of my dog to cheer you up 🤗
He's a 5 yo Pomeranian and his name is Chili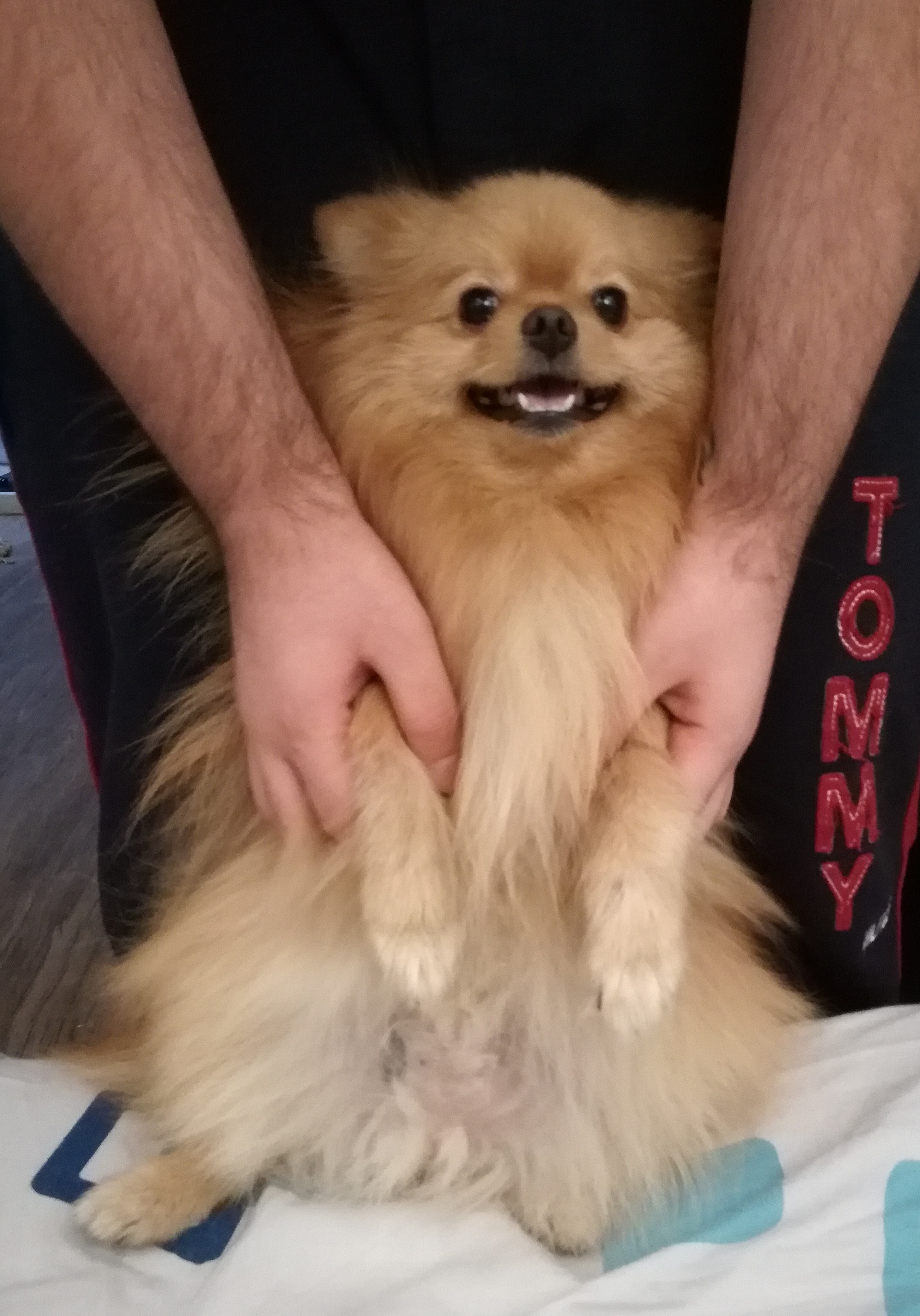 Dear reader, I hope you enjoyed this post.
📉The📊End📈
Posted Using LeoFinance Beta
---
---