Splinterlands Battle Challenge- Goblin Shaman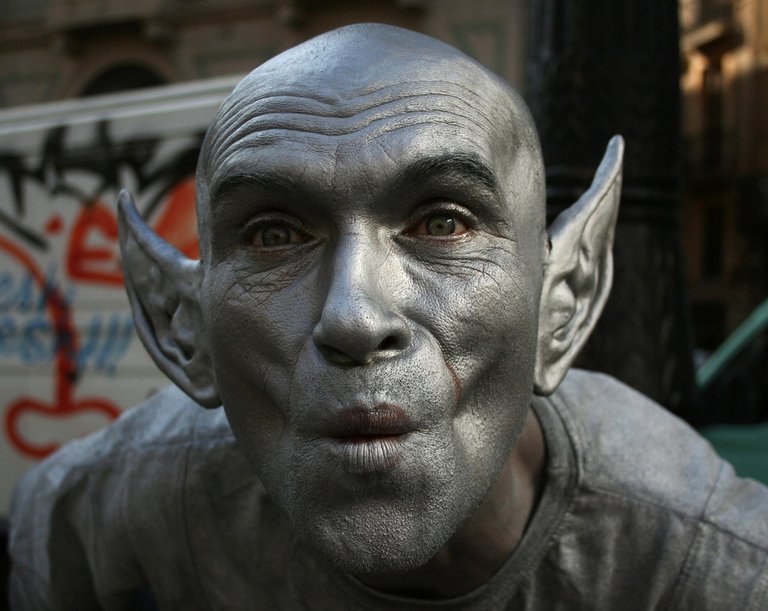 Hey guys! It's shadow346 again- Guild Master of Illusions of the Grave. I am trying out the weekly Splinterlands battle challenge. This time- we are supposed to use the goblin shaman in our line up. Works for me! If you haven't used him before, the goblin shaman is a fire splinter creature that lowers the health of the ENTIRE enemy team. I use him quite often in my fire team line up. The goblin shaman has saved my butt MORE than a few times. If you add in some blast damage characters, you have a wrecking ball of a team. I didn't use any blast characters this time but trust me on this one guys!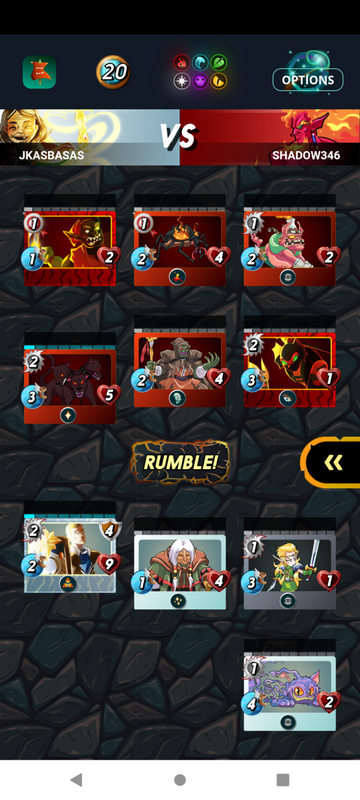 Here are the links to watch the battle!
PC Link: https://splinterlands.com/?p=battle&id=sl_3c0d08957683672a021f7f688802ec01
**Mobile Link: **++https://m.splinterlands.io/#/battle/game/process/sl_3c0d08957683672a021f7f688802ec01++
Formation
I always put either Cerberus or Living Lava in the front of my fire teams. Living Lava is nice due to the damage reduction. But I ended up putting Cerbie because we only have 20 mana to work with. That's fine with me because he makes a great tank due to his repetitive healing.
I know that most of the people reading this post are probably wondering why I put Goblin Shaman in the second position. Did I make a mistake or something? He doesn't have reach, and even if he did- he has 0 attack! If Cerbie dies, Goblin Shaman is sure to die next since he can't retaliate. Upon his death, his health reduction skill will also vanish from the enemy team.
I know. I know. It sounds crazy! But hear me out- I realized that Goblin Shaman would be taken out early if I put him second. But I would rather that happen than have one of my essential attackers die. Cerbie bought time to where my team got to attack the enemy team at least once while they had reduced health. The rest of my team took care of the rest. Plus the goblin shaman has 4 health which means the enemy has to hit him a few times- wasting their turns on a non-attacking creature.
I put my Serpentine Spy next. He's essential because of his opportunity ability. The goblin shaman reduces the health of the enemy team and the spy helps to chip away at the weakest enemy. This strategy kills off at least one enemy normally- before the shaman dies and the effect wears off.
For the last three positions, I put both a sneak and a snipe character. The snipe targets magic characters that heal. The snipe ability is not ALWAYS the most useful but when that divine healer comes up, it's a godsend to have! The sneak character is useful because characters in the last position in a low mana battle tend to have low health. We can get rid of them pretty easily and reduce the amount of enemies on the enemy team. For the last part of my strategy, I made sure that all archers were put in the back of the team due to not being able to attack as a front line character.
Wrapping Up
I hope you guys liked my little battle submission/mini fire team tutorial. I LOVE using the fire splinter and hope that chaos legion brings some more dangerous fire characters! I might try making art of a few of the new characters once they release so stay tuned guys!
This lovely photo is by Jason Hochman from FreeImages
---
---