Splinterlands art contest week -179..Drawing Defender of Truth
Hello
I,m @shameul. Now i,m here to be sketches a picture . It was a another game character. It is Defender of Truth.
Defender of Truth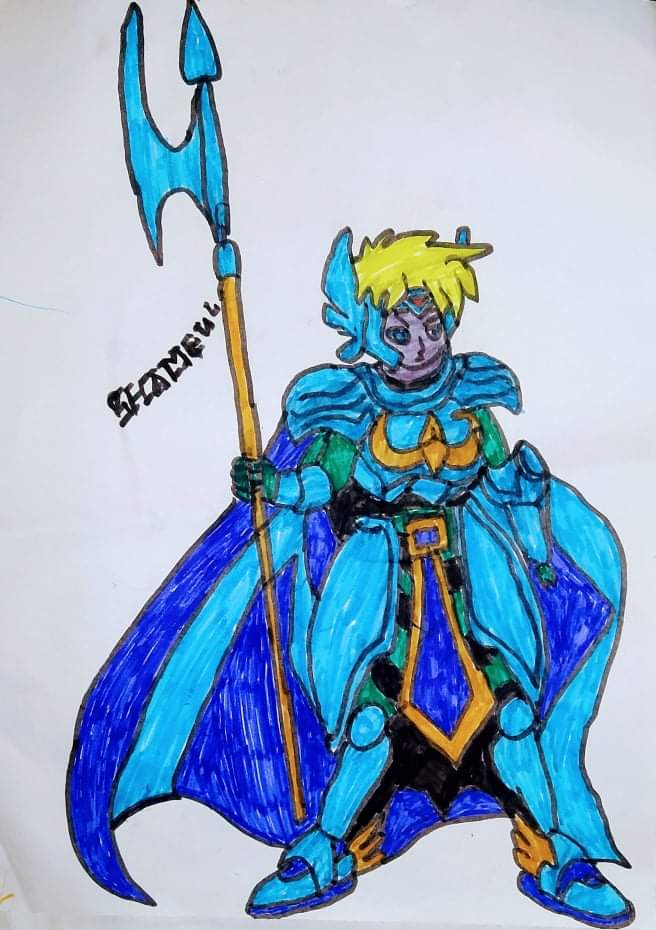 The materials that i want to needed to draw.
White paper
Signature pen
color pen
Drawing process
step-1


I,m take a paper and start to sketch. I,m sketch his head,hair,eye,nose,face,head shield of his face.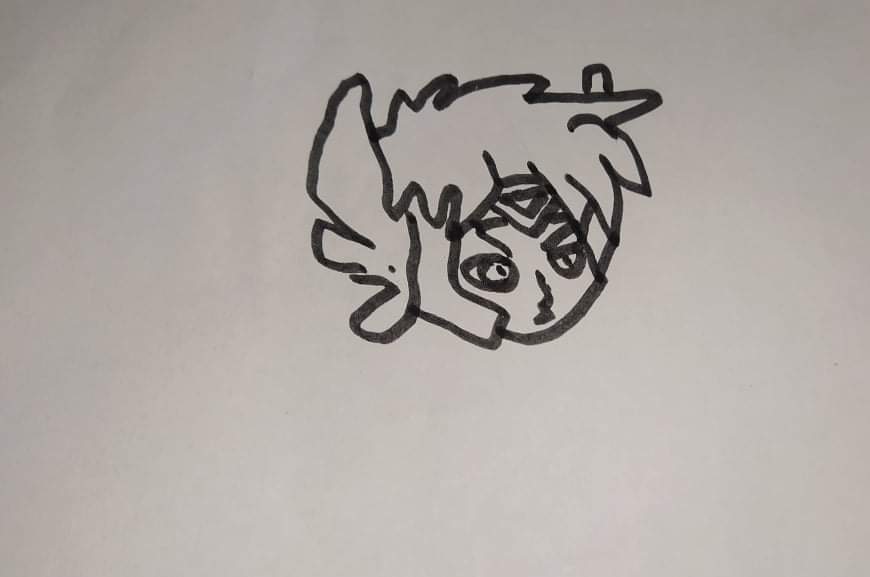 step-2
I,m sketch his shoulder warrior cloth and two hand. His hand was covered by warrior cloth. He hold a weapons of war in his one hand.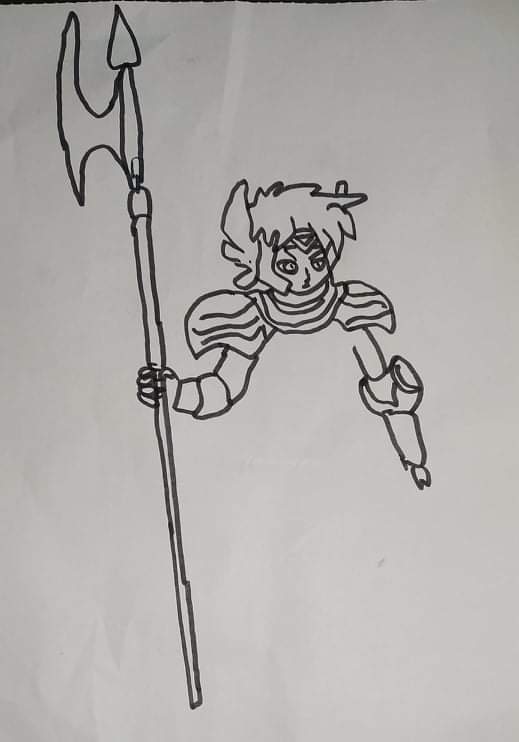 step-3
I,m sketch his whole warrior cloth. This warrior cloth was made by iron. It was very heavy and strong. Also it was very designable.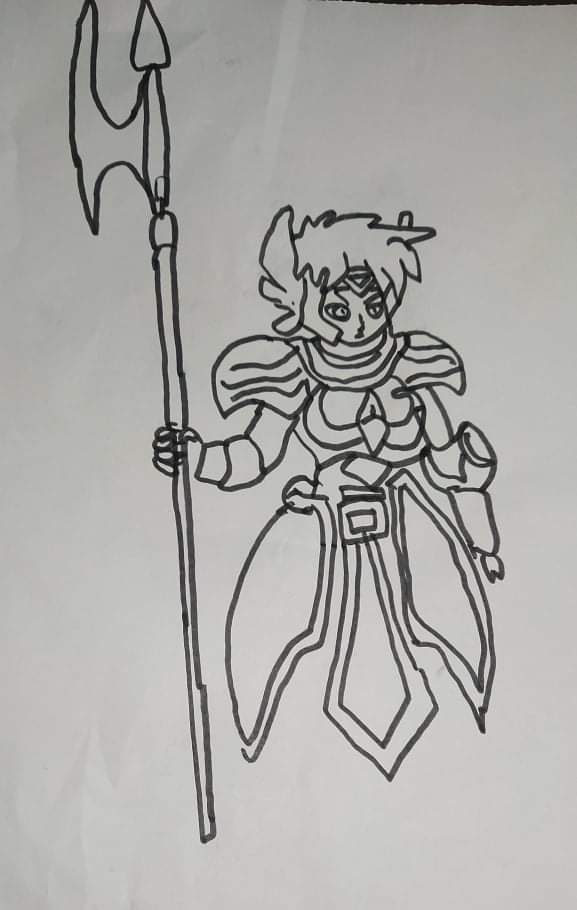 step-4
I,m sketch his legs. His leg was covered with warrior cloth too. I,m sketch his warrior shoe with made by iron.I,m sketch warrior rope cloth.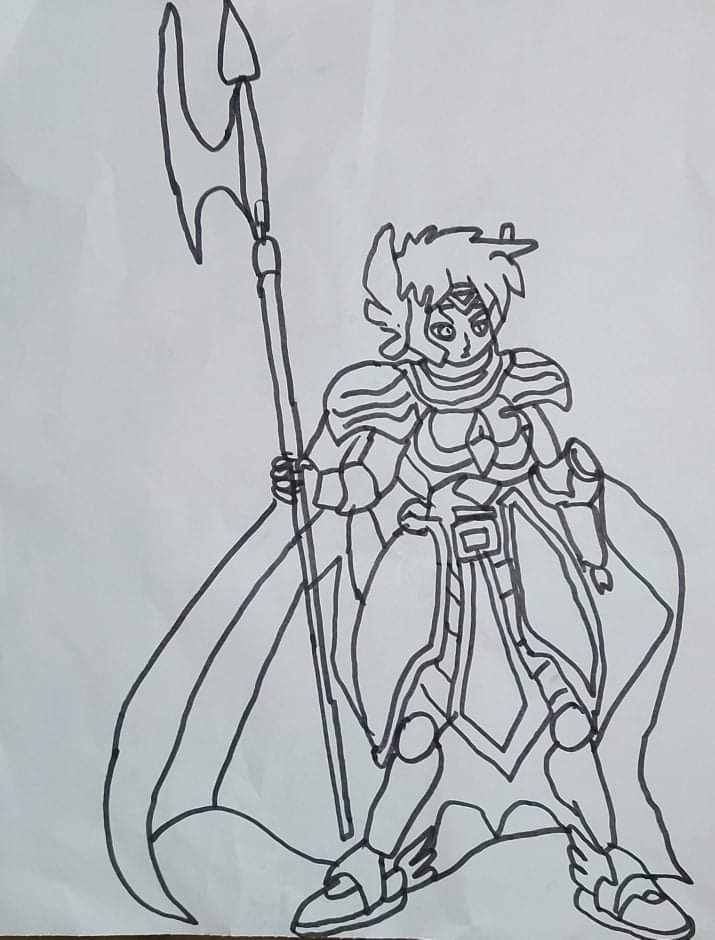 step-5
I,m painting his head,face,face shield to use yellow,ash and light blue color.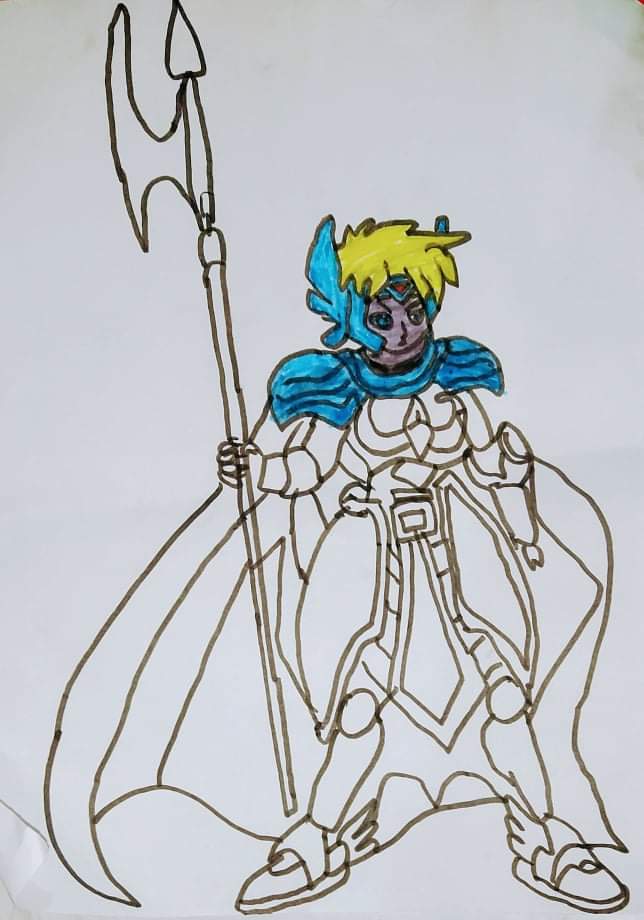 step-6


Im painting his warrior cloth of body,sholuder,iron cloth and hands to use light blue,deep blue,orange and green color.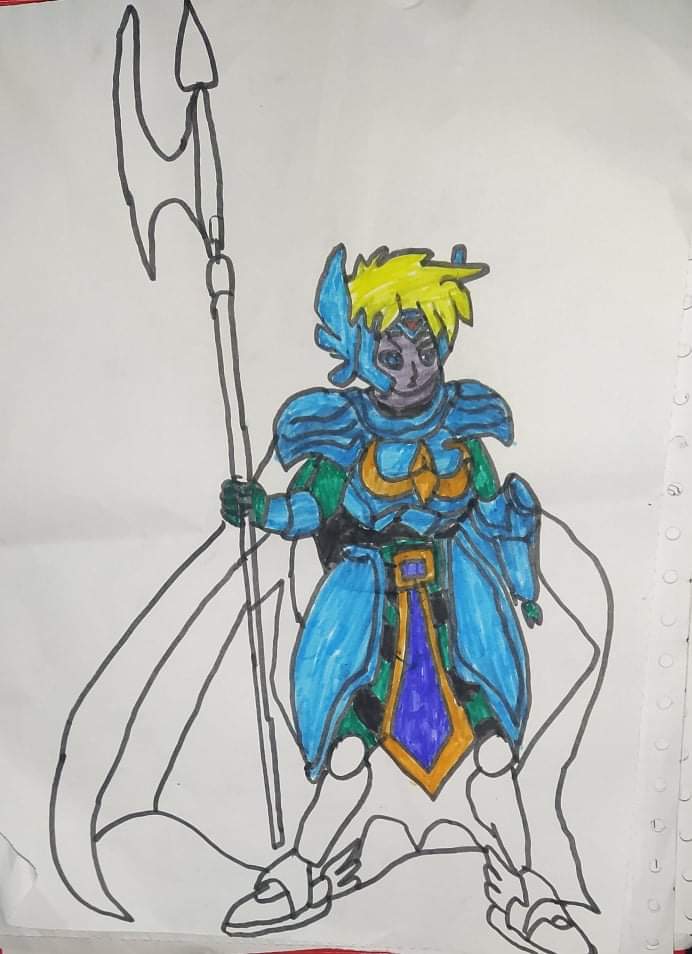 step-7


I,m painting his legs warriors weapon,drees and shoes to use deep blue, light blue and orange color.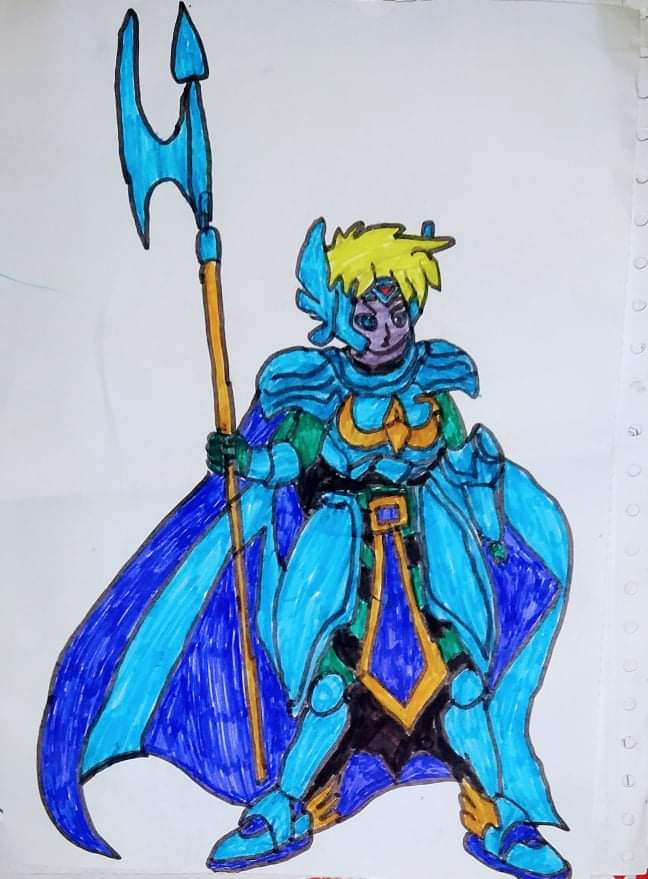 The real image that i get it from
my referral link:
https://steemmonsters.com?ref=@shameul
Thank you
---
---