My Splinterlands Land Purchase Update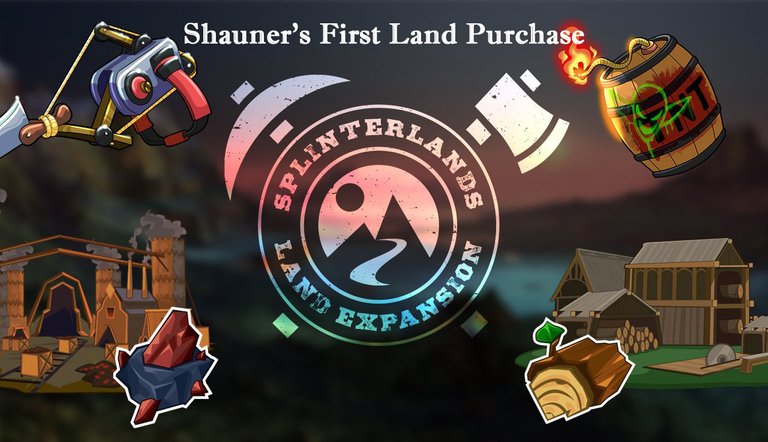 I wrote a month ago about taking the plunge and buying my first @Splinterlands land plot on Hive-Engine. I paid 388 HIVE at the time and also picked up two additional plots shortly thereafter - one for 422 and the other for 385 HIVE.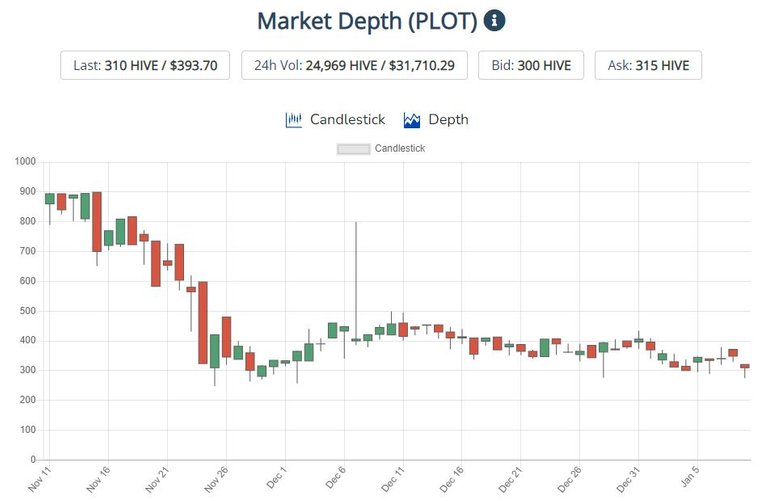 But now, prices for plots have fallen to 300 HIVE. To add insult to injury, the price of HIVE has fallen considerably in the past month too, so the new 300 HIVE price per plot works out to under $400 each. A month or so ago, plots were trading for $600-700. Is this just part of an overall crypto selloff or something more focused on Splinterlands?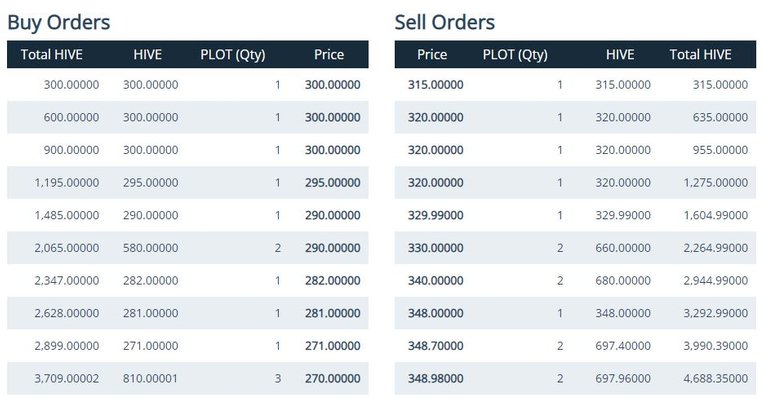 ---
Overproduction of Chaos Legion Cards
Personally, I think the Splinterlands devs vastly overestimated the number of Chaos Legion packs that needed to be produced. I often hear them talk about how the game has grown 10x in the past year so they need to release 10x as many packs. Well, you only release 10x the number of packs if you want to send card prices back down to what they were a year ago... and I don't think most players want that.
The 60 million Chaos Legion cards being released in the next month or two is going to crush the card price market for a while. We already saw what happened when 1 million packs were opened, with card prices collapsing 50% or more. I recently posted my December HIVE income report and discussed getting burned on these price drops of Gold Foil Legendary cards that I had been renting out.
The upcoming price drop could prove a very good opportunity to pick up more Splinterlands assets cheaply. I'm not sure if the selloff in cards that will be caused by a massive supply increase will spread to players selling off their land holdings, although it is possible if they feel the need to raise funds.
Keep in mind though, this strategy only works if you expect the demand for Splinterlands to continue to explode over the next 12 months. Personally, I think the game will continue to grow and attract more players. For this reason, I am going to continue picking up more land plots as the price has fallen.
---
Land Owners Rule the World
In real life it's the land owners who always make the money. The price of renting land and the structures on the land is the foundation for every economic transaction in the economy and I expect that Splinterlands will be no different.
Land is finite and the Splinterlands land owners will control a key aspect of the income generating part of the game. For now, we just have to wait to hear from the devs about what the key details of land ownership will include.
In the meantime, I'm willing to take the risk on land and keep building up my empire. As prices continue to fall for land, I will keep scooping up new plots and hope to reach at least 10 plots before the official release of this new game feature.
---
To read more about the details of the Splinterlands land release you can check out this post from the devs: https://ecency.com/splinterlands/@splinterlands/splinterlands-land-expansion-details
---
---