September 2021 HIVE, SPT, PIZZA Review and Special Thank You to HIVEPUD Sponsors!
This past month has probably been the most serious that I've taken HIVE and my level of involvement in various activities on the blockchain. I've decided to write a monthly summary post to outline my activities and earnings from various tokens on HIVE, like PIZZA, SPT, STARBITS, LEO, and author and curation rewards.
The primary activities I've been involved in include the @HIVE.PIZZA token project, @Splinterlands, and @RisingStarGame. Let's take a look at each one.
---
Blogging and Curation Rewards
Here on the main HIVE blogging chain, I have used HiveStats.io to look at my previous 30 days curation and author rewards for the posts I've published.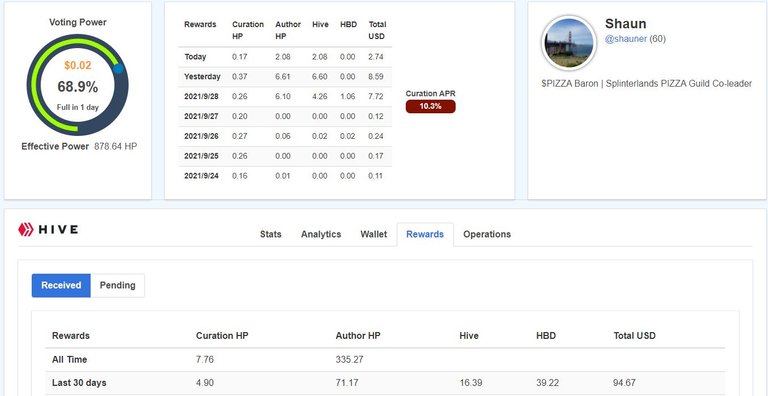 Source: HiveStats.io

This month I received 76.07 HIVE Power, 16.39 HIVE, and 39.22 HBD from authorship and curation. At current exchange rates that comes to $94.67 USD. I've also received 4,132 upvotes and 310 comments in the past month!
Looking at my total HIVE Power over the month, this is what we get: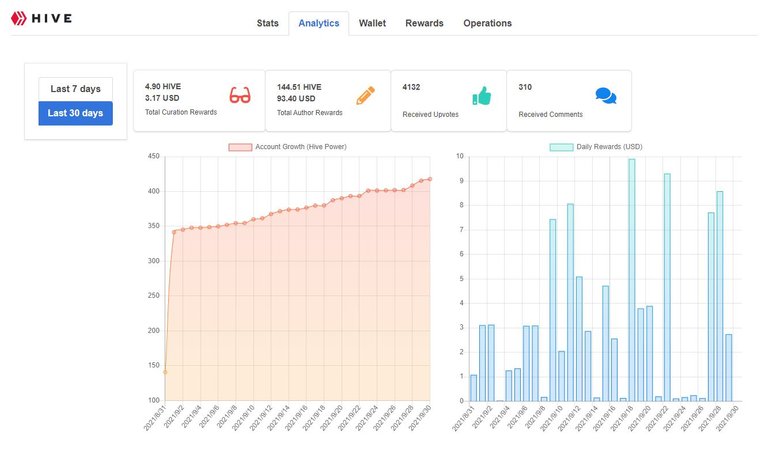 Source: HiveStats.io

You can see on September 1st my Hive Power jumped as I participated in HIVE Power Up Day and started the month at 341 Hive Power. Over the course of September I have not powered up and simply seen my HIVE Power grow from my author and curation rewards to 417 Hive Power.
A big help to my growth this month was thanks to the prizes I won for coming in third place in the September HIVEPUD contest. The prizes included:
400 HIVE Power delegation for 30 days - - Sponsored by @theycallmedan, and distributed by @eddiespino through the @aliento account.
100 HIVE Power delegation for 4 weeks - Sponsored by @traciyork
5 HIVE Basic Income units/levels Gift - Sponsored by @improv
150 HIVE Power delegation for 21 days - Sponsored by @alokkumar121
I want to send a very big THANK YOU to those that provided the prizes to me in September. The extra 650 HIVE Power delegation was wonderful and helped me tremendously. The 5 HIVE Basic Income units will forever contribute to my growing account too! As a thank you, I'll be splitting the post rewards for this post with you 50/50 and setting you as beneficiaries.
That's not too shabby to earn almost $100 USD in author and curation rewards starting from a HIVE Power value of about $250 (assuming today's HIVE exchange rate). That's about a 500% annual rate of return!
But that's not all I earned from posting since I have received considerable rewards in the form of SPT tokens too! Let's add those up too.
Total SPT earned from Splintertalk.io in September = 28,809 ($310 USD). This value should have been 18,000 SPT higher but due to the @reward.app not properly distributing SPT, those tokens were kept by that account and have not been re-distributed. It's unfortunate because that was my most popular Splintertalk post and it made it to the top of the Trending page and ended up worth about $180 USD.
Adding the SPT earnings to the HIVE, HIVE Power, and HBD brings the total to: $410.67. That's a 164% rate of return in ONE MONTH! just from writing posts on HIVE. Granted, I'm starting from the bottom so the percent growth is much higher, but I'm pretty darn happy with making over $400 just from writing over the month. It's more than I've ever made writing on a Wordpress blog!
---
Splinterlands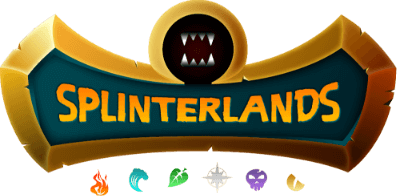 Source: Splinterlands.com

Splinterlands is an extremely addictive virtual card game on the HIVE blockchain and I've been getting more and more involved in it. I'm currently co-leader of [email protected] PIZZA 2 The Deep Dish guild and have been playing fairly well considering I rent most of my cards. Check out my latest #BrawlReport to see how fun this game is.
I have prided myself on starting out by just buying the $10 Spellbook to get started in the game and then selling the first $10 card I won so that I was playing for free. Since then, I have bought and flipped AZMARE DICE packs to turn additional profits, but refrained from putting any additional funds into the game to grow my card deck and just keep playing with "the house's money." The current value of my Splinterlands card deck is $76 USD. I've also earned about $600 worth of airdrop rewards and DEC for playing the game the past two months. I consider this to be 100% profit. The profitability of Splinterlands is simply insane!
---
PIZZA Token
The performance of the PIZZA token has been nothing short of amazing. I started the month with 15,000 PIZZA tokens and currently have over 18,000. Each week I'm earning rewards for being a Top 10 holder, not to mention the approximately 1.5% daily I am receiving in the PIZZA:STARBITS liquidity pool! This has got to be one of the best tokens on HIVE and is now paying 20% APR for delegating HIVE Power too!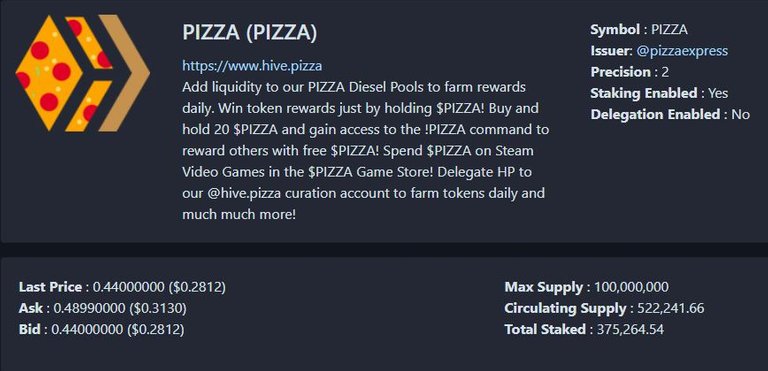 Source: LeoDex.io
Check out the latest update from the founder of PIZZA, @thebeardflex: https://ecency.com/hivepizza/@thebeardflex/hive-pizza-witness-update-or-apr-increase-and-more
---
Rising Star Game
This is another great HIVE blockchain game where the object is to create your own band and play music! I just started playing five weeks ago and am advancing quickly and earning quite a few STARBITS along the way! I'm now level 28 and embarking on the second zone of the map, Local Gig Circuit.
I'm also sponsoring a Rising Star giveaway that ends soon. If you want to get it on that, leave a comment on the following post: https://ecency.com/hive-195370/@shauner/rising-star-pack-opening-and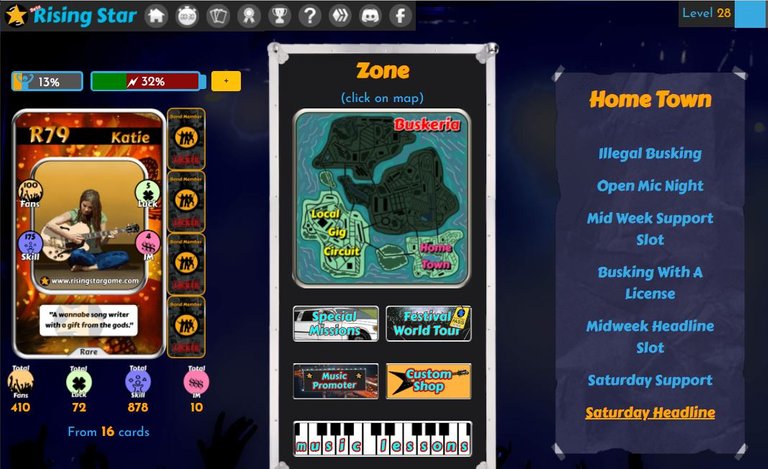 Source: RisingStarGame.com
---
LeoFinance
One area that I want to work on more in October is LeoFinance.io where you can earn LeoFinance tokens. It appears I earned about 40 LEO tokens during September and I hope to see that grow as I write more financial related posts like this one.
I need a little more practice with the LeoFinance UI as the time I tried to use it, I messed up some coding and then the post wouldn't show up on their platform for me.
---
September Recap
This month was amazing, with over $1,200 in HIVE-related earnings across all the above activities. This doesn't even touch on the growth in the value of SPS tokens, another Splinterlands currency. I've written about SPS a few times lately and expect it to soar into the Chaos Legion pre-sale event in October.
My HIVE goal for October is to improve even more upon that $1,200 number and see if I can make it a regular monthly occurrence. I wish I hadn't waited so long to get more active in the HIVE community, but now I've seen the light with the power of blockchain blogging and activities. This is the way!
---
---