SPS Staked vs. Unstaked Flips!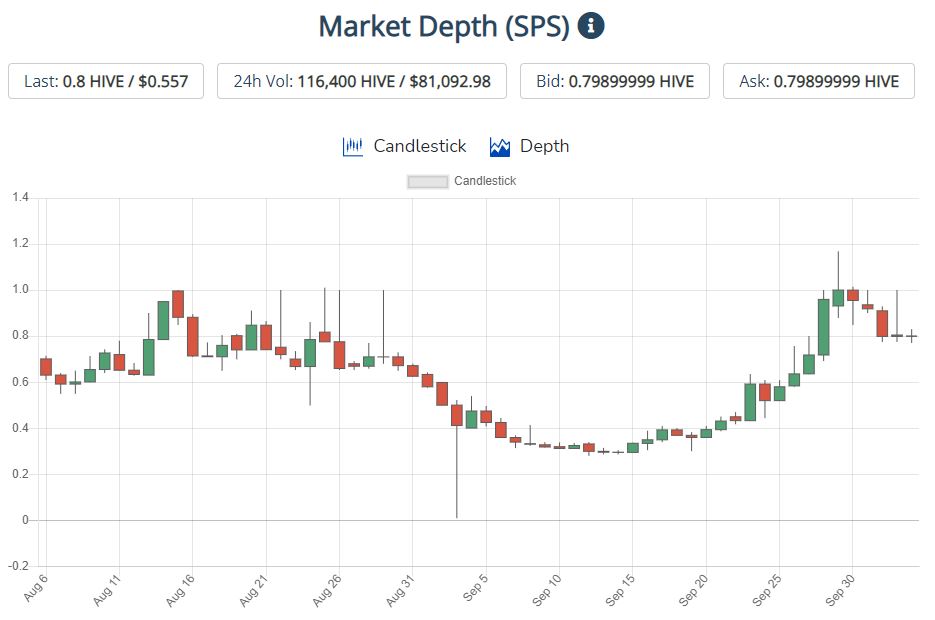 Source: Hive-Engine.com
I believe that for the first time since the SPS token was created, the amount of staked SPS now exceeds the amount of liquid SPS! At this moment there are 117 million liquid SPS and nearly 123 million staked SPS.

This is a huge development and further cements the position of @Splinterlands devs that the future of the game is in staking SPS, their new governance token. SPS is essential to earning Chaos Legion VOUCHER tokens in the upcoming pre-sale and every indication is that the devs will require staked SPS for future projects as well.
I have been predicting a shift to increasing levels of staked SPS for weeks now as players/speculators attempt to increase their share of the 1 million VOUCHER tokens that will be released over a period of one month starting in late-October.
The interesting thing is that as more and more players stake their SPS, the runup in the price of SPS will be more severe when the time comes to purchase those pre-sale Chaos Legion packs. That's because you can get a 10% discount on those packs by using liquid SPS to purchase them. This means that EVERYONE should be using SPS to buy those packs and since they will immediately turnaround and use that purchased SPS to buy the pack, they don't need to care about the per token price of SPS. As I wrote before:
Why Pay With Anything Other Than SPS?
Since SPS will be allowed as a payment source for Chaos Legion packs, but the price of the packs is fixed at $4, this means the price of SPS at the time of pack purchase will be irrelevant to the pack buyer. SPS is the only payment method that will entitle a buyer to the 10% discount. Imagine these two scenarios:
#1) SPS is $1 each. Pack buyer acquires 3.6 SPS tokens and immediately uses them to buy one pack for $3.60 ($4 retail price minus 10% discount). Cost to buyer is $3.60.
#2) SPS is $10 each. Pack buyer acquires 0.36 SPS tokens and immediately uses them to buy one pack for $3.60.
In both SPS price scenarios, the buyer is still only paying $3.60 per pack. However, as more and more players need to acquire SPS to get the 10% pack discount (why would you pay any other way?), this will cause a price squeeze for SPS. If everyone is smart and uses SPS to get their pack discount, that means there will be demand for $3,600,000 worth of SPS just for pre-sale pack purchases.
Keep an eye on SPS in the coming weeks as that will be where all the volatility (and fun!) is going to occur in the HIVE cryptosphere! How high do YOU think that SPS will go during the Chaos Legion pre-sale?
---
---