THE (crypto) SKY IS FALLING! So I'm BUYING!

THE SKY IS FALLING!!!!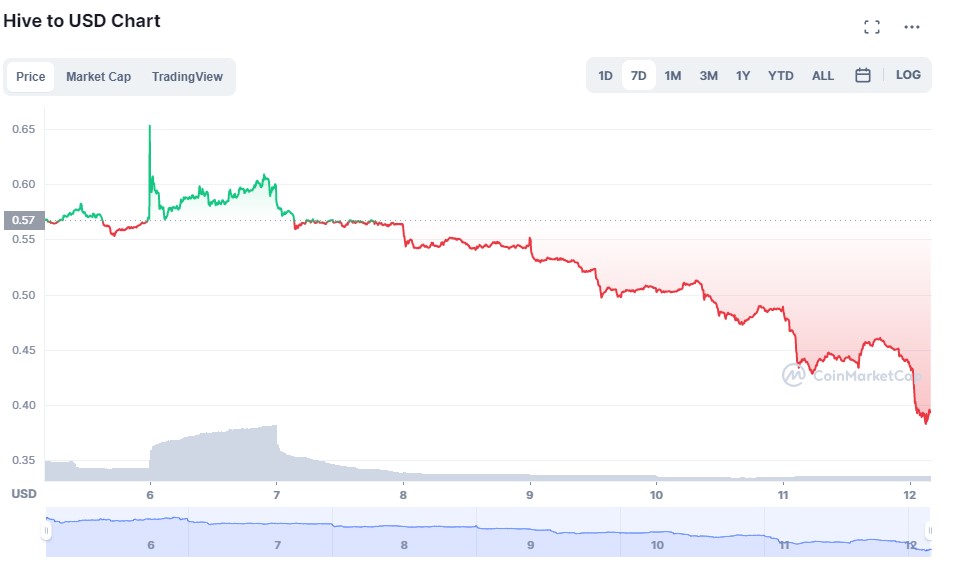 That means that I'm buying!

I just submitted an HBD to HIVE conversion and will probably do another one if the HIVE price keeps falling.
It appears that the entire crypto market is turning over this weekend, with BTC and ETH down extraordinary amounts. In a shocking move, Celsius just announced the suspension of all withdrawals and conversions too.
This probably isn't going to be the bottom, but timing the bottom is a fools errand. What has been interesting for me to watch has been the behavior of HBD since the UST/LUNA collapse. Granted, HBD is not anywhere near the scale of the UST stable-coin, but it has held up surprisingly well amidst this turmoil. For example, take a look at the price of HBD while HIVE has been steadily declining all week.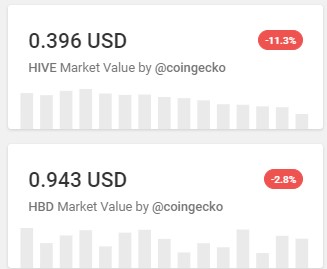 If HIVE were REALLY in trouble, versus just falling with the rest of the market, the price of HBD would not be able to stay anywhere near .90 to .95. This is providing me with the confidence I need to stay the course and keep maintaining my activity and investments in HIVE. I hope you will come to the same conclusion!
SPS
I also keep an eye on Splinterlands tokens since I am active in the @hive.pizza guilds. For the most part, SPT is maintaining a pretty consistent relationship to the price of HIVE.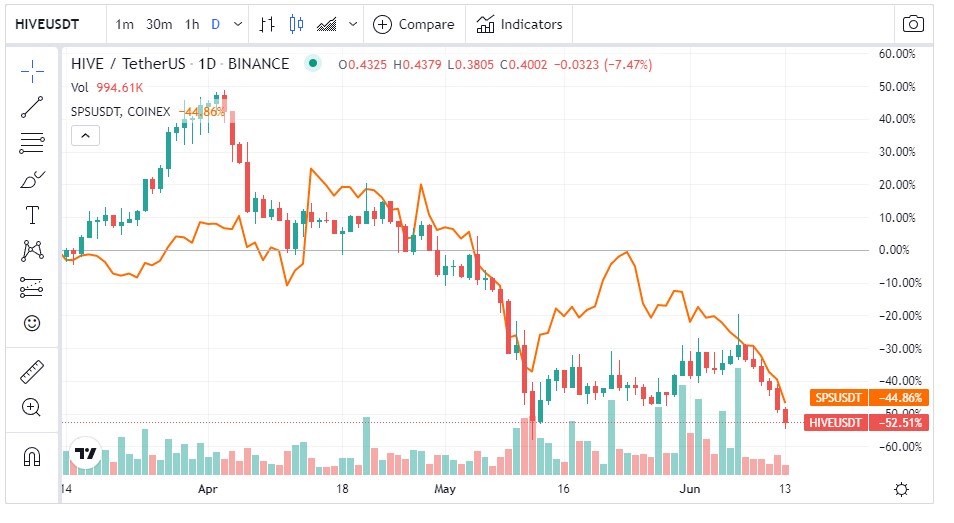 The beauty of both SPT and HIVE is that the price action can be secondary to the utility provided by them. HIVE is the byproduct of producing great content on the blockchain and SPS and SPT are the byproducts of playing an incredibly fun and addicting blockchain card game. For anyone here for the blogging and card-playing, the price action in the market isn't even on their radar. This is another thing I try to remind myself of often. Carry on!
Posted Using LeoFinance Beta
---
---