Balthazar Max Chaos Legion Splinterlands Scholarship : My Experience & My earnings For Season 98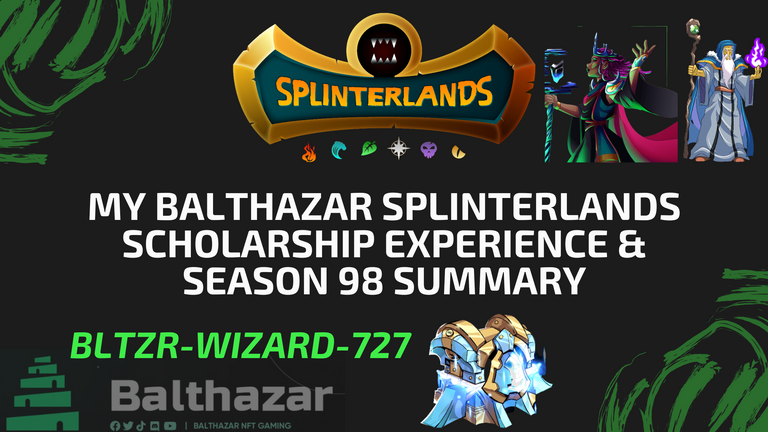 ---
Introduction
Hi everybody,
Today, I wanted to share my experience in Balthazar Splinterlands Scholarship. I joined Balthazar Splinterlands scholarship around March 2022. At the time, they were offering Bronze Max Chaos Legion Cards for all their scholar accounts. Finally, just before the beginning of last season, season 98, Balthazar finally decided to combine their cards and have 30 scholarships open to play Max Level Chaos Legion accounts. I was one of the lucky ones chosen to play on the Max Level Chaos Legion accounts. If you are interested in learaning more about Balthazar, you can join their discord here. You can try to apply to be a scholar if you are interested and they have scholarships for other games besides Splinterlands.

Season Summary Performance
My performance for the season was not really that great. I played in modern since the scholarship account only had CL Max level cards and some CL rewards cards that I delegated to the scholar account to help win more battles. As you can see from the picture below, I played a total of 401 battles and only won 206 battles. This means I roughly had just a little bit over 50% winrate. I was able to finish in champ 3 at 3988 rating. It's pretty tough playing in the higher leagues as most of the matches are pretty 50/50 unless you completely countered your opponent with a good prediction. I played a lot of good opponents and it's super fun to play at the highest level with cards that are at max level. I'm still content with my performance. This is because I was the only scholar that advanced to champ. Most of the other balthazar scholars were stuck in diamond. Only three other scholars could have advanced to champ but they chose to stay in diamond for the DEC rewards from the leaderboard. I hope to do even better next season.

End of Season Rewards & Earnings Summary
I was able to get 73 diamond chests for my end of season rewards. I roughly got an estimated total value of $6.69 dollars for the end of season chests which isn't the best but can't really complain. The SPS is the most important as Balthazar Splinterlands scholarship gives 50% of all the sps rewards to the scholar. The scholarship keeps everything else that's not SPS unless the scholar was able to reach the leaderboard. If a scholar reaches the leaderboard, they can earn 100% of the DEC. So for the whole Season 98, I was able to earn a total of 1231.893 SPS which is around $52 USD at current the current SPS price of $0.043. I get to earn half of this which means I made around $26 dollars this time around from the scholarship. I'm hoping to get a jackpot since I will be earning champion chests for season 99.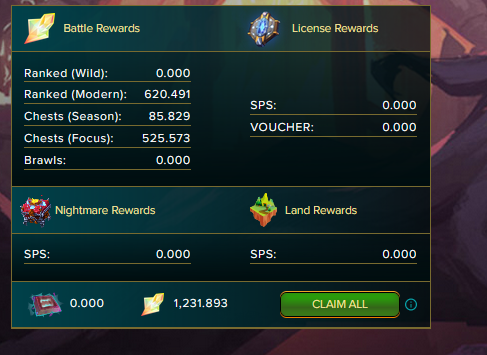 The End
Thank you so much for reading until the end. I will post again next end of season for my scholarship earnings. Let's hope I hit the jackpot and I hope everybody had good rewards for this season 98 season chests and if not don't worry, you will for season 99. Until next time.
---
---