Chaos Legion Pack Opening Rewards | Found MYCELIC SLIPSPAWN (Gold Foil)
Hi,
This is Shiekh Nouman from Pakistan and through this post, I am gonna share the "My Chaos Legion Rewards".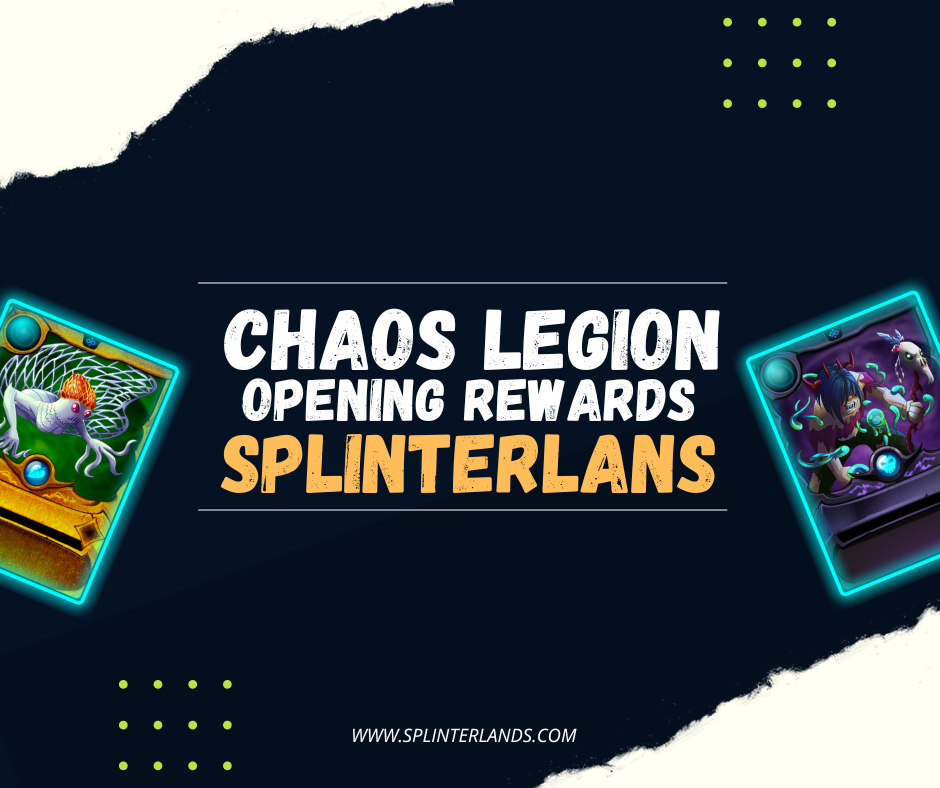 Made in Canva:)
It's been over a month since I started playing Splinterlands game. I have been buying various NFTs to get the power to unlock new levels. Two days ago I bought a fire summoner NFT and I think a week ago I bought a death summoner NFT so I could play my game with other splinters. I'm testing some other strategies to play with other splitters besides water.
Yesterday I bought some fire NFTs and today I thought I'd open a chaos legion pack to get some nice NFTs. Half an hour ago I opened a chaos legion pack and found some really cool NFTs that I'm going to share with you all through this post.

REWARDS From CHAOS LEGION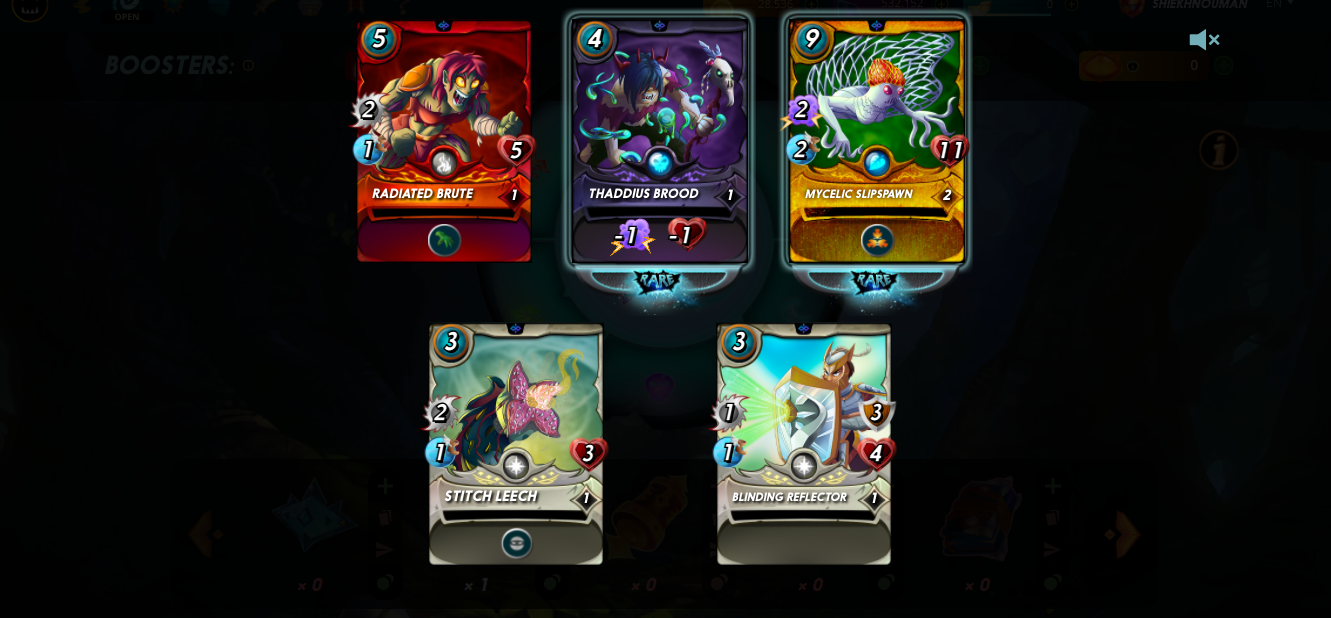 These were the five NFTs I got from opening Chaos Legion packs. NFTs look powerful and are also expensive in price. I bought this pack for 4 Hives which was only 2$ but in return, I got about 6$ worth of NFTs which I think was a good investment for me. Here are the NFTs I got through the Chaos Legion pack:
RADIATED BRUTE
THADDIUS BROOD
MYCELIC SLIPSPAWN (Gold Foil)
STITCH LEECH
BLINDING REFLECTOR

NFTs Explanation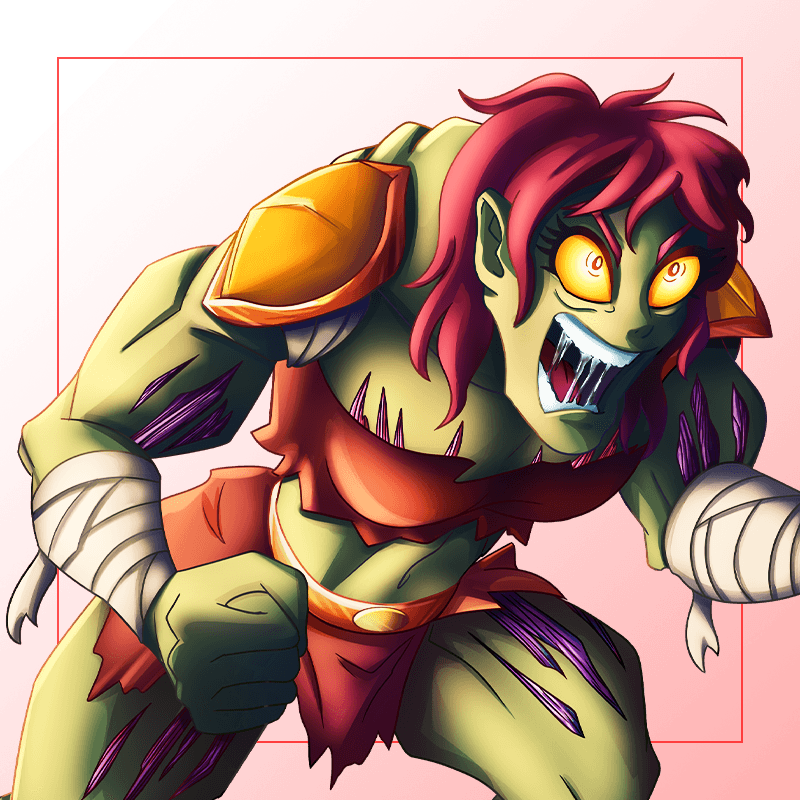 This is a common fire NFT with two melees, one speed, and five health. It also had the reach ability: Melee attack monsters with the reach ability may attack from the second position on the team.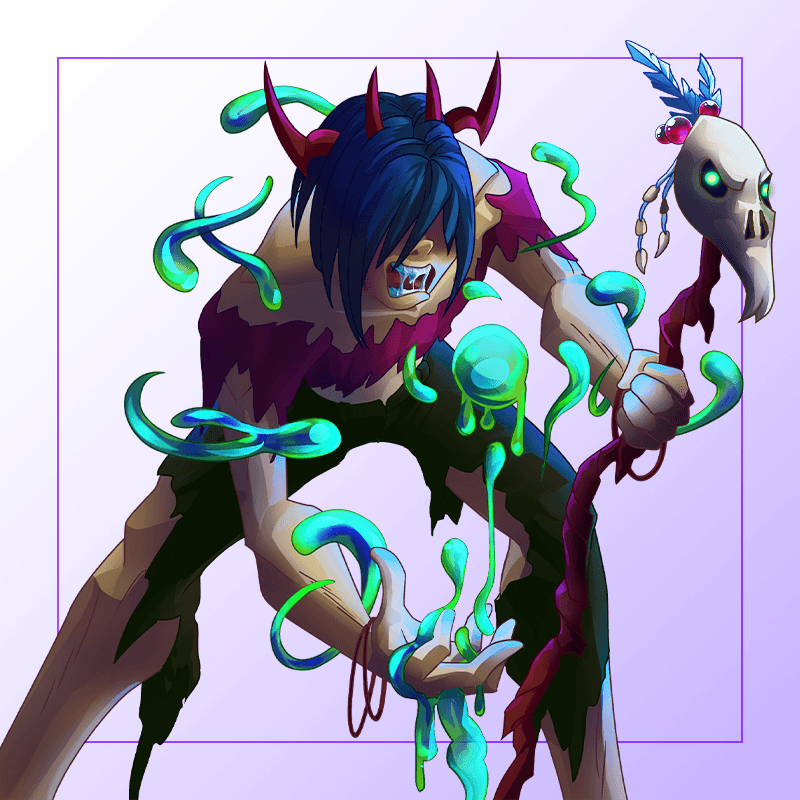 This is a death rare summoner NFT that has the abilities: All enemy magic attack monsters will have -1 magic attack and all enemy monsters will have -1 health.

MYCELIC SLIPSPAWN (Gold Foil)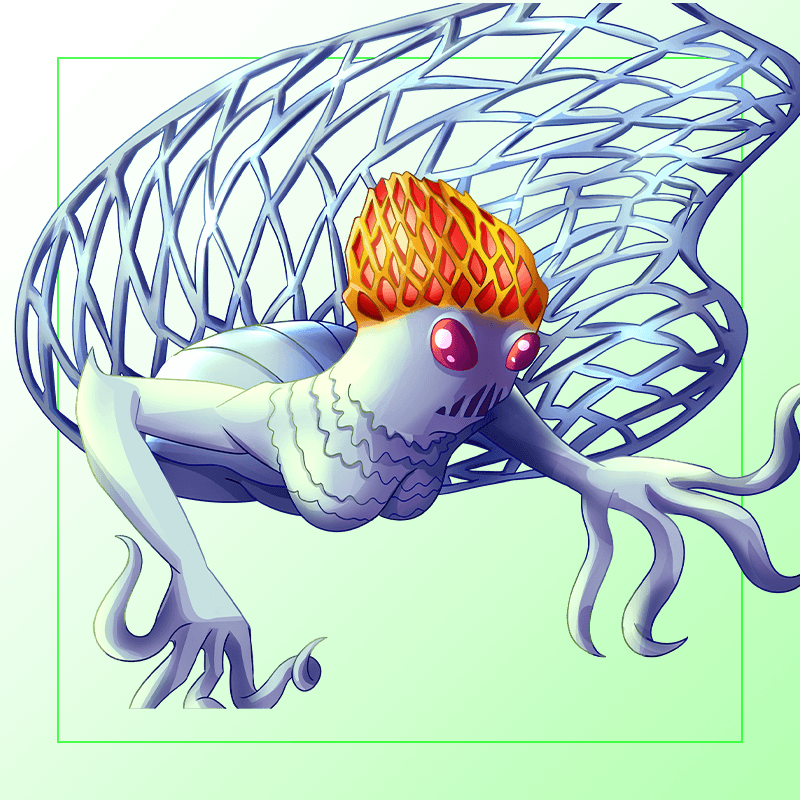 This is a rare earth NFT with two magic, two speed, and amazing eleven health. It also had the taunt ability: All enemy monsters will attack this monster if they are able to. I got this NFT in gold foil with level 2 😀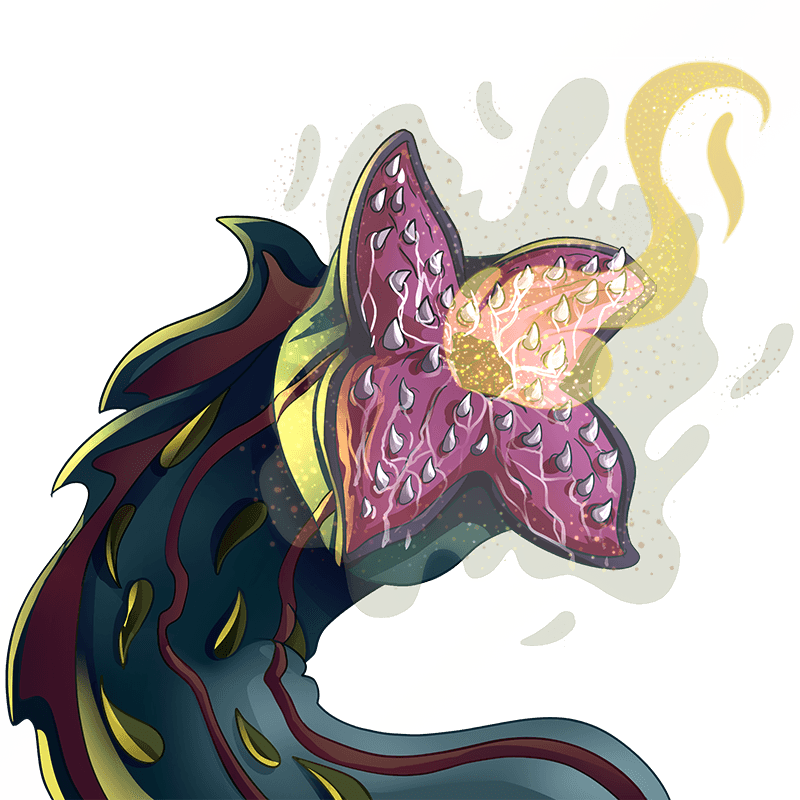 This is a common life NFT with two melees, one speed, and three health. It also has the sneak ability: Targets the last monster on the enemy team instead of the first monster.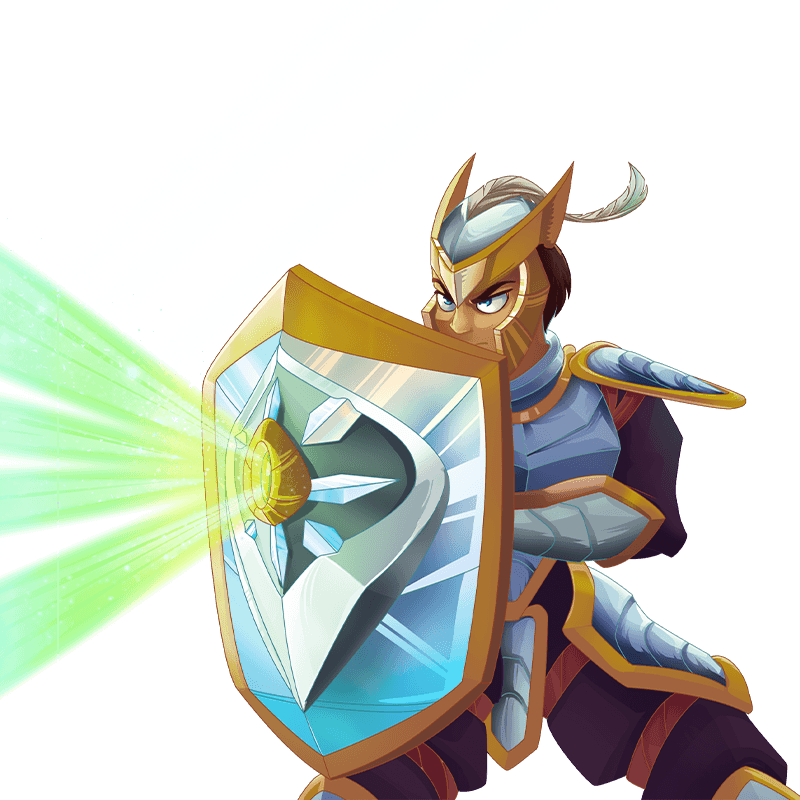 This is a common life NFT with one melee, one speed, three shields, and four health. It looks like a cool NFT because it has three shields.

These were the rewards I got for unboxing the Chaos Legion. They have also increased my strength from 1600 to 2200. Currently, I am playing in the bronze II league and soon I will unlock bronze I after reaching the 5000 power collection in my wallet. I have collected some nice NFTs in my wallet which I would like to share with you as well.

NFT Collection













These were the NFTs I kept in my wallet and buying more NFTs to unlock Bronze I as soon as possible. Of course, I'm also getting some nice rewards from my daily quests and seasonal quests that are helping to stabilize my game as well. I'm looking for some good strategies so I can become a pro player:) I have one with Djinn Oshannus combination with Merdali Guardian but it's not enough to win all battles. So if you have any cool strategies please share them with me, thanks.

My Social Media Links:
Discord: Shiekh Nouman#4412
Instagram: Nouman5816
Twitter: ShiekhNouman2
Youtube: Newbie's Hive
---
---