[ENG/PT-BR] Commenting on age of phoenix topics!
Você pode conferir a postagem em PT-BR!
---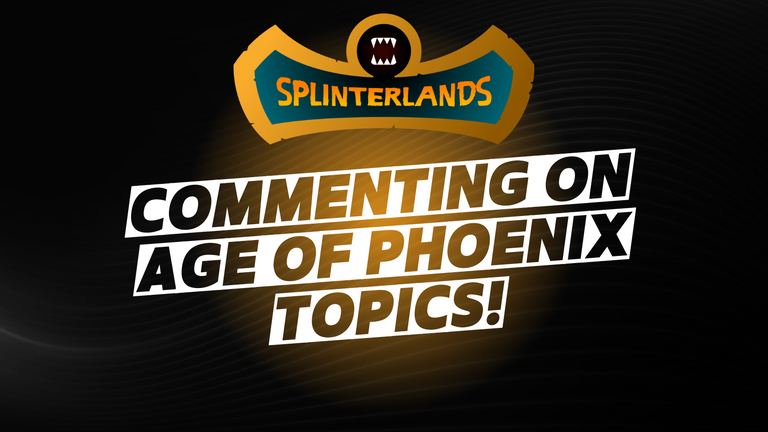 A good night everyone!
Recently, a Roadmap was made available showing the updated status of the new features coming to Splinterlands in the coming months, dubbed "Age of the Phoenix", this part of the update is dated starting on May 24th and going until August 1st, as we can see in the image below.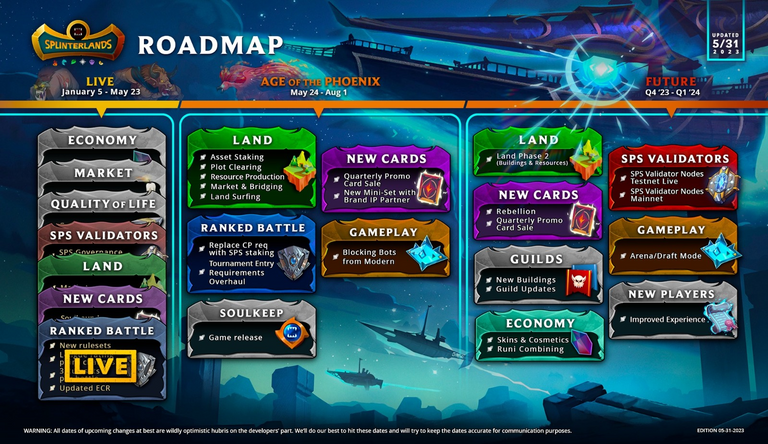 My intention is to comment on the topics that I consider most important to me, leaving it completely free for those who feel free to comment in the comments section with their opinions and expectations for these next updates as well.
Therefore, my focus is only on this part. Regarding the lands and the Soulkeep game, I won't comment, because I simply don't participate in these ways, my focus is totally on SPS, gameplay improvement and on the new cards.

So, initially, being dubbed the age of the phoenix, would it be a good reference to the fact that the phoenix rose from the ashes? I couldn't find official information talking about it, if maybe that's really the idea behind this nickname, which would be to make Splinterlands resurface with good news that brings new players, keep those who are already inside excited and that somehow, the fun is greater than the greed of just winning.
In a relaxed conversation with members of the HiveBR community, we commented that "PLAY" should be longer than "EARN", this could be the key to Splinterlands success!
Anyway, the link to the last Town Hall where you have this same image:
Now focusing on the items shown, what most calls my attention is the fact of the implementation of the SPS as a requirement in place of CP (Card Power), which started a race to gain and realize the SPS stake as quickly as possible, because I believe that obviously the demand and price of SPS will increase.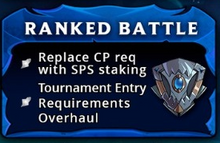 My current balance of SPS can be seen in the image below, since my last update with a good time that I showed, I managed to pass the mark of 4k of SPS in stake, reaching the mark of 4,380.873, a value that is far from the minimum required for silver 1 (11,253.40 SPS) when new format starts.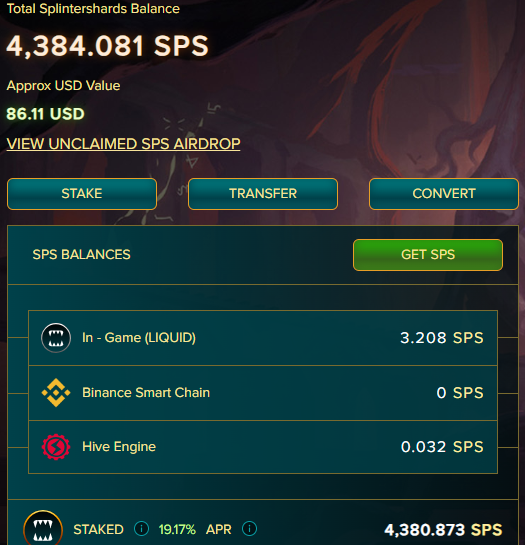 At this first moment, the silver league 1 will be my goal and to get there I have been doing, in addition to ranked battles, chests and Brawls awards, the purchase of SPS, the exchange of the PKM token for SPS, which I previously kept in the PKM:SPS pool and the use of vouchers to exchange for SPS, also because vouchers have never been of much use to me. So I'm focusing all of this on accumulating more SPS for my stake as quickly as possible.
Reinforcing the importance of this movement in accumulating SPS, the brief mention of it in the Town Hall post, as we can see, the more SPS in stake, the less penalty in earning points and rewards in leagues.


Another very interesting point that I look forward to with great anxiety is the change of Bots to wild mode, which, as the message below says, blocks them in modern mode. I believe that here is the great phoenix moment, the moment to be reborn and give a new shine to Splinterlands and the entire universe that we relate to it.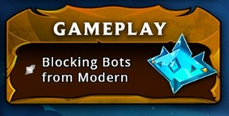 I believe that with a battle mode without bots and heavy marketing about how all of Splinterlands works and its forms of fun and gain, we can bring in new players and with that restart a whole process of battles, community and market.
I may be talking nonsense, but I believe that once the bots go wild, this given moment would be the best time to try to win new players and improve what already exists in the entire game.
As everyone knows, advertising is the soul of business and we must always try to "sell our fish" to people, aiming for improvements, whatever they may be. So, with a mode focused on a strong PVP and a ranking that can return great treasures, this would already encourage new players to seek to stake their SPS, always aiming to improve their earnings.
We also have a little mention in the Town Hall post indicating that "progress is being made" and that's exciting!

Unless this isn't a play to calm the nerves, apparently there is progress on this matter, whether it's at least a brainstorm to come up with ideas of what to do or maybe this has already happened and we are moving on to the development part of this block.
Anyway, despite being little and without any confirmation of the real state of development, any news on this is welcome.

Finally, about the new cards, I am not very excited about this, although it is always good, new cards can change the meta and the composition of the teams, but for me, who is always one step behind, more cards means more investments to make , to achieve better efficiency and therein lies the big problem.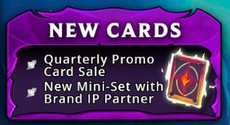 I just can't keep up with the speed of evolution, so I have to do whatever I can. The cards from the Chaos Legion edition are even at levels corresponding to the gold level, but the Riftwatchers, for example, are far from the ceiling level for the silver league to have an idea.
Be it promo cards or a new edition where they are only obtainable by packs, it doesn't have much relevance to me, because I can't get the best out of it. Now, maybe some of those cards would be chest rewards? If so, it's a different story and I may be able to improve them over time.

Therefore, the future of Splinterlands is always promising, of course the decisions and news that come must be taken carefully, always seeking the best for the entire ecosystem and for everyone who is part of it.
I think it's a good time to jump in if you haven't already, and for veterans, we hope these new features literally bring the game back to life!
Thank you all so much and see you next time!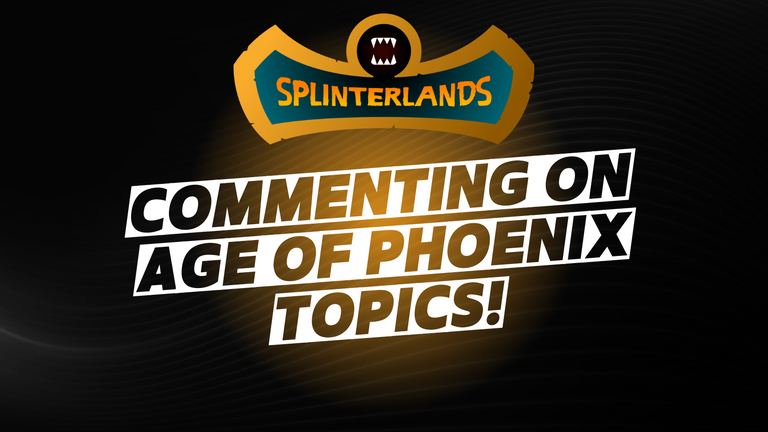 Uma boa noite pessoal!
Recentemente foi disponibilizado um Roadmap mostrando os status atualizado de como estão as novidades que chegarão ao Splinterlands nos próximos meses, apelidado de "Ano da Fênix", essa parte da atualização tem a data de início em 24 de maio e vai até o dia 1 de agosto, como podemos observar na imagem abaixo.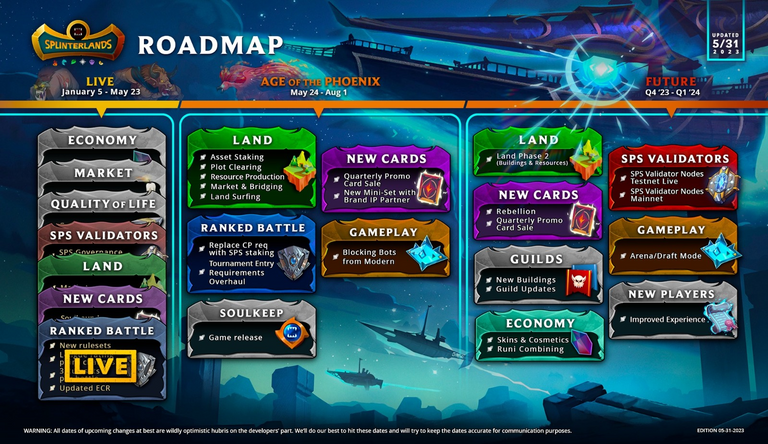 O meu intuito é comentar sobre os tópicos que considerei mais importantes para mim, ficando totalmente livre para aqueles que se sentirem a vontade de comentar na seção de comentários suas opiniões e expectativas também para essas próximas atualizações.
Sendo assim, o meu foco é apenas nesta parte. Em relação às terras e o jogo Soulkeep, não comentarei, porque simplesmente não participo destes caminhos, meu foco é totalmente no SPS, melhoria da gameplay e sobre as novas cartas.

Então, de início, ser apelidado de ano da fênix, seria uma boa referência ao fato da fênix ressurgir das cinzas? Não consegui encontrar uma informação oficial falando sobre isso, se talvez essa seja realmente a ideia por trás deste apelido, que seria fazer o Splinterlands ressurgir com boas novidades que tragam novos jogadores, mantenha os que já estão dentro animados e que de alguma forma, a diversão seja maior do que a ganância de apenas ganhar.
Em uma conversa descontraída com os membros da comunidade HiveBR, comentamos que o "PLAY" deveria ser maior que o "EARN", isso pode ser a chave para o sucesso do Splinterlands!
Enfim, o link para o último Town Hall onde possui essa mesma imagem:
Agora focando nos itens mostrados, o que mais me chama a atenção é o fato da implementação do SPS como requerimento no lugar de CP (Card Power), no qual iniciou uma corrida para o ganho e realização do stake do SPS o mais rápido possível, pois acredito que obviamente a demanda e o preço do SPS irão aumentar.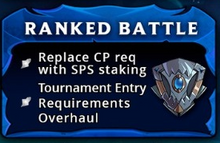 O meu balanço atual de SPS pode ser observado na imagem abaixo, desde a minha última atualização com um bom tempo que mostrei, consegui passar a marca dos 4k de SPS em stake, chegando na marca de 4.380,873, valor este bem longe do mínimo necessário para o prata 1 (11.253,40 de SPS) quando o novo formato for iniciado.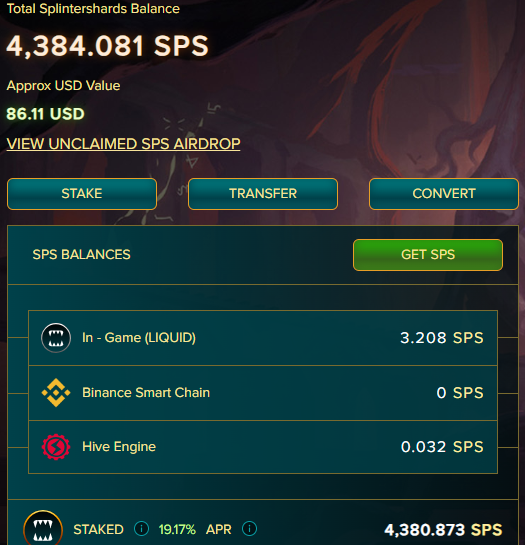 Neste primeiro momento, a liga prata 1 será o meu objetivo e para chegar lá tenho feito além das batalhas ranqueadas, baús e premiação dos Brawls, a compra de SPS, a troca do token PKM por SPS, que antes mantinha na pool PKM:SPS e a utilização dos vouchers para trocar por SPS, até porque os vouchers nunca serviram muito para mim. Então estou focando tudo isso para acumular o mais rápido possível mais SPS para o meu stake.
Reforçando a importância deste movimento em acumular SPS, a breve menção disso no post do Town Hall, como podemos observar, quanto mais SPS em stake, menos penalidade no ganho dos pontos e recompensas nas ligas.


Outro ponto bastante interessante e que aguardo com muita ansiedade é a mudança dos Bots para o modo selvagem, que como diz a mensagem abaixo, bloquear eles no modo moderno. Acredito que aqui esteja o grande momento fênix, o momento de renascer e dar um brilho novo para o Splinterlands e todo o universo que relacionamos a ele.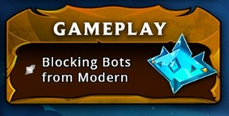 Acredito que com um modo de batalha sem bots e um marketing pesado sobre como funciona todo o Splinterlands e suas formas de diversão e ganho, podemos trazer novos jogadores e com isso reiniciar todo um processo de batalhas, comunidade e mercado.
Posso estar falando besteira, mas acredito que assim que os bots forem para o modo selvagem, este dado momento seria o melhor para tentar conquistar novos jogadores e melhorar o que já existe em todo o jogo.
Como todos sabem, a propaganda é a alma do negócio e devemos sempre tentar "vender nosso peixe" para as pessoas, almejando melhorias, sejam elas quais forem. Então, com um modo focado em um PVP forte e uma ranqueada que pode retornar grandes tesouros, isso já daria um ânimo aos novos jogadores para buscarem realizar o stake do seu SPS, visando sempre melhorar seus ganhos.
Temos também uma pequena menção na postagem do Town Hall, indicando que o "progresso está sendo feito" e isso é animador!

A menos que isso não seja uma jogada para acalmar os ânimos, aparentemente existe um progresso nesse assunto, seja pelo menos um brainstorm para se ter ideias do que fazer ou talvez isso já até aconteceu e estamos indo para a parte do desenvolvimento deste bloqueio.
De qualquer forma, apesar de ser pouco e sem nenhuma confirmação do real estado do desenvolvimento, qualquer novidade nisso é bem-vinda.

Por fim, sobre as novas cartas, não me animo muito com isso, apesar de ser sempre bom, novas cartas podem mudar o meta e a composição das equipes, mas para mim que está sempre um passo atrás, mais cartas significa mais investimentos para realizar, para conseguir uma melhor eficiência e aí está o grande problema.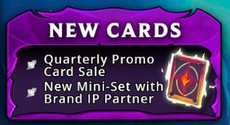 Eu simplesmente não consigo acompanhar a velocidade para a evolução, então tenho que me virar da forma que for possível. As cartas da edição Chaos Legion, até que estão em níveis correspondentes para o nível ouro, mas, as Riftwatchers, por exemplo, estão longe do nível teto para a liga prata para se ter uma ideia.
Seja cartas promo ou uma nova edição onde são obtidas apenas por packs, isso não tem muita relevância para mim, porque não consigo tirar o melhor aproveito. Agora, talvez alguma dessas cartas seriam de recompensas em baús? Se sim, a história é outra e posso conseguir melhorar elas com o passar do tempo.

Sendo assim, o futuro do Splinterlands é sempre promissor, claro que as decisões e novidades que vêm devem ser tomadas com cuidado visando sempre buscar o melhor para todo o ecossistema e para todos que fazem parte dele.
Acredito que seja um bom momento para entrar, caso ainda não tenha feito isso e para os veteranos, esperamos que essas novidades façam o jogo literalmente renascer!
Muito obrigado a todos e até a próxima!
Let's have fun! Join me at Splinterlands
Follow me on Twitter

Delegate your HP to the hive-br.voter account and earn Hive daily!
🔹 Follow our Curation Trail and don't miss voting! 🔹
Image Credit: Banners created by me in Canva
---
---