Venari Bonesmith With 24 Of Life!
Hello Everyone, All Right With You?
I would like to share with you a battle in which I managed to get Venari Bonesmith to 24 health! In a nutshell, I find it funny and curious when we can make a monster get so much life or get a lot of attack, for example.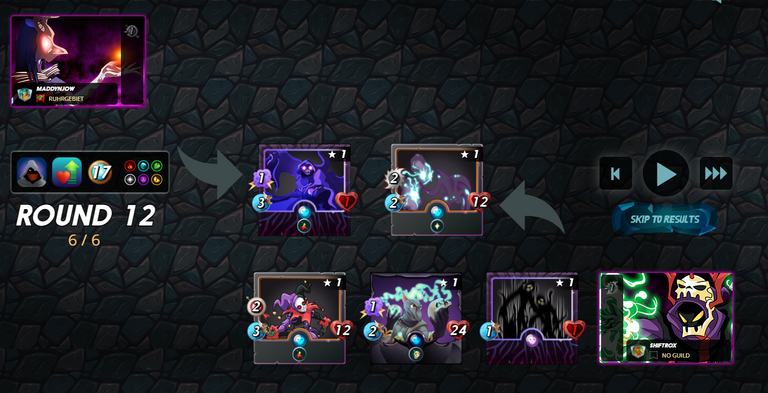 First of all, the replay is here: https://splinterlands.com?p=battle&id=sl_d8f605641eb098cd5b847e73bc31caae&ref=shiftrox
The battle was done with all elements active and two rules: Silenced Summoners and Equalizer. My opponent used a The Gorlodon that has 12 health, so all monsters got that initial health.
I really like this card, as it has a lot of potential to go up in health and become a second tanker and for its 4 mana cost, it easily enters decks with low mana.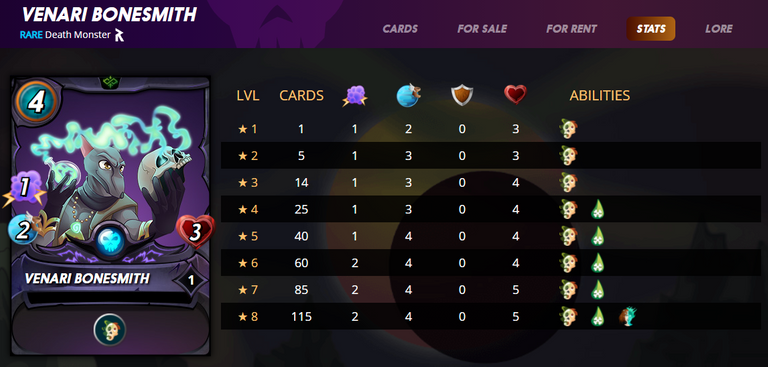 My battle setup was this one, in which I already explain the strategy:
Haunted Spirit = Tanker and Life Recovery
Shadowy Presence = Hold the sniper attackers
Venari Bonesmith = Magic attack and the possibility of getting a lot of life
Twisted Jester = Card with cost 4 with very good stats and sniper ability
Thanks to everyone for your attention to my post and for your support.
---
If you want to learn more about HIVE games, you can start playing:
👨‍🌾DCROPS👨‍🌾
⭐RISING STAR⭐
🐲SPLINTERLANDS🐲
🎲HIVE SLOT GAMES🎲
🍻CRYPTOBREWMASTER🍻
---
Footer Designed With Canva


---
---