Splinterlands Art Contest 232: Kiara Lightbringer
💜 Hi! 💜
"Hello everyone, 👏 I'm excited to share my latest entry for the Splinterlands art contest! In this piece, I drew Kiara Lightbringer. 😍❤️ I also decided to age her a bit. I really like her charming chibified look, which is one of the things I love most about her design. 🌟 I can't help but admire how her appearance exudes the magical girl (mahou shoujo) vibes that I really loves. 😍 I hope my rendition of her will do justice to her amazing character. 😊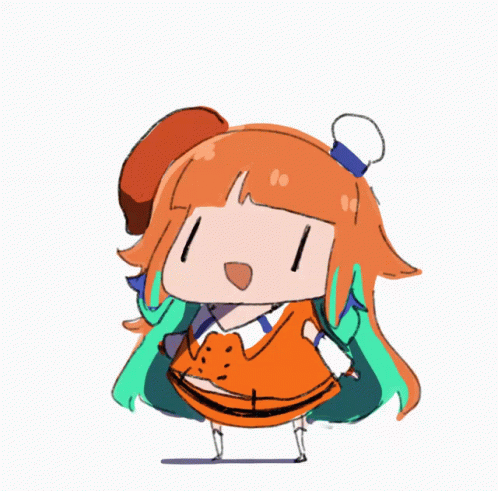 Reference: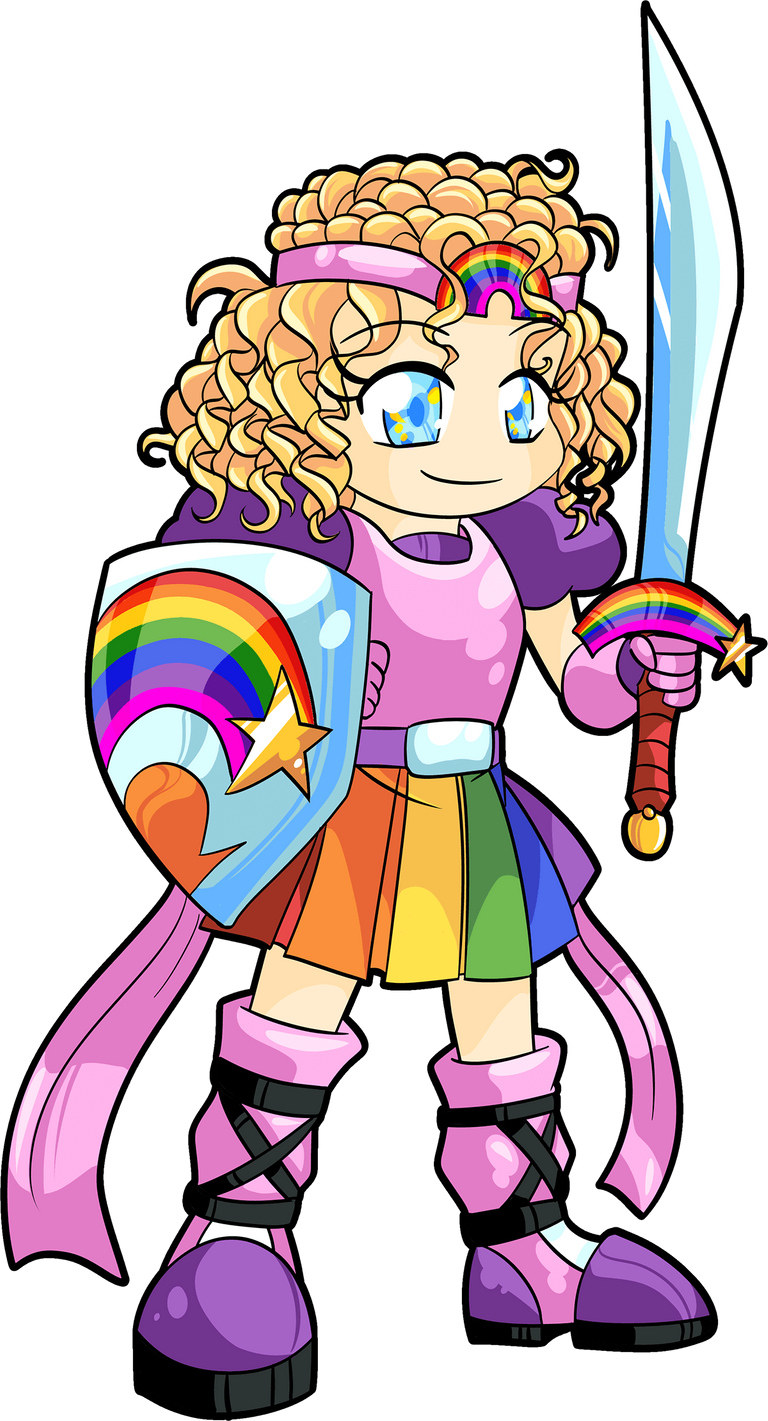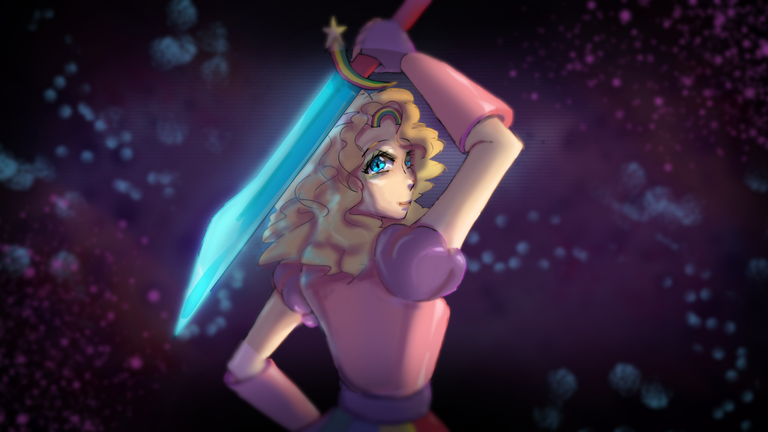 Kiara Lightbringer
Here are the steps I followed in creating this piece:
Enjoy! ❤️

Step 1 ✔️
I began my process by creating a rough gesture drawing to capture the overall movement and flow. I then moved on to a quick sketch, mapping out the details of the character's anatomy and clothing. From there, I focused on adding shadows to the piece, experimenting with different techniques to find the perfect balance of depth and contrast.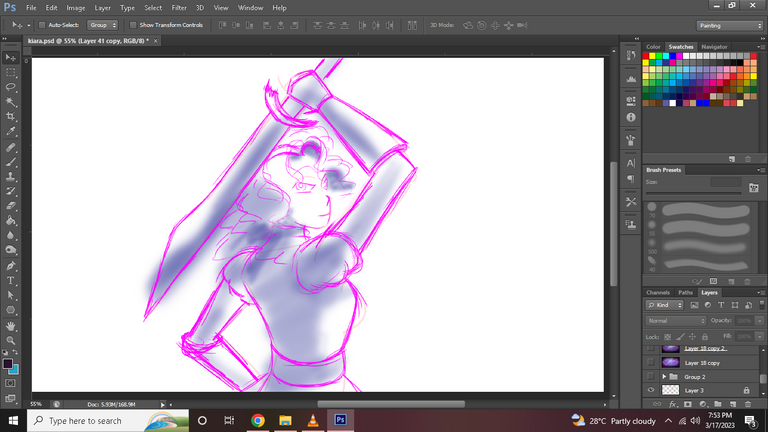 Step 2 ✔️
I make sure to refine the lineart after sketching the initial draft. This involves redrawing the lines to make them smoother, more defined, and more cohesive. By doing this, I am able to correct any mistakes I made in the sketch phase and ensure that the final artwork looks polished.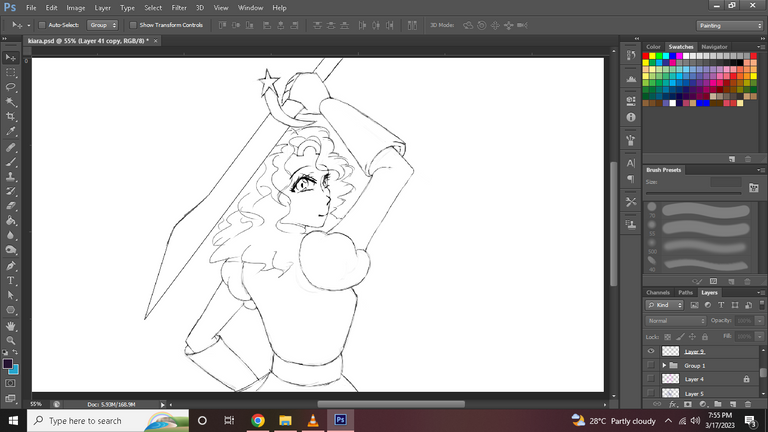 Step 3 ✔️
On step three, I added the flat colors to the piece. To maintain consistency, I replicated Kiara's color palette but made the colors more cohesive and harmonious.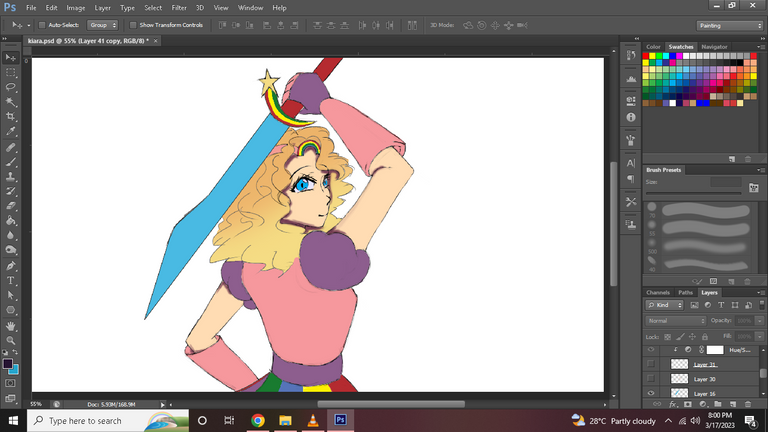 Step 4 ✔️
I proceeded by drawing the background first before moving on to the shadows. Using textured brushes, I placed them randomlly to create the desired effect. In addition, I made sure to consider the contrast before adding the shadows to ensure that they complemented the background.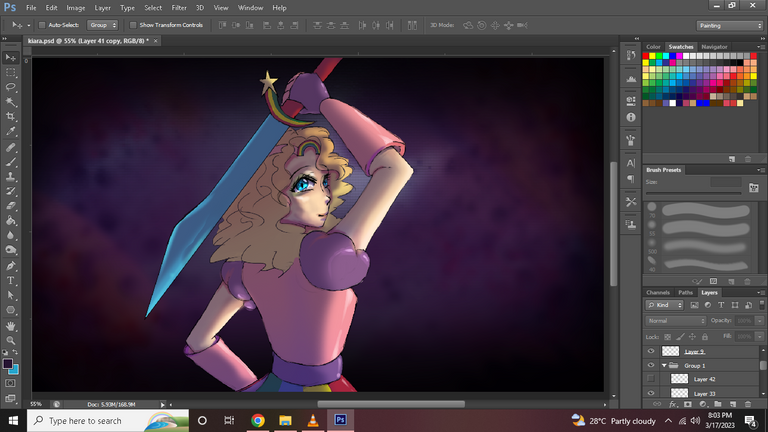 Step 5 ✔️
Next, I added a glowing effect to her sword to make it more prominent in the artwork. Additionally, I included a cast shadow on her hair to add depth to the image.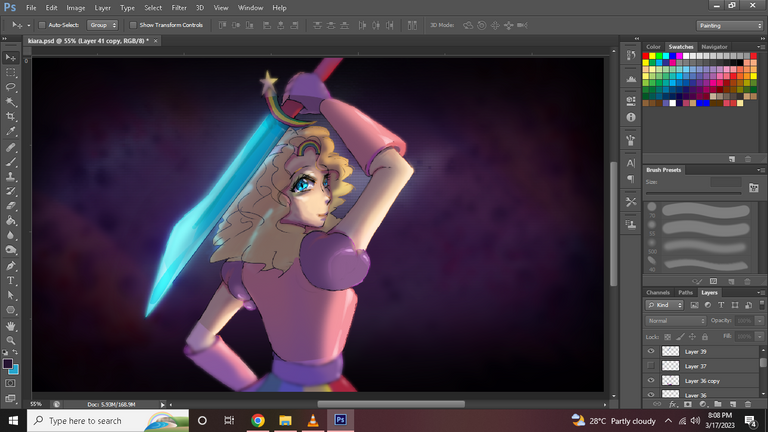 Step 6 ✔️
Finally, I added the finishing touches to the piece, including a vignette and some light bubbles to make it more lively. And without further ado, here is the final result!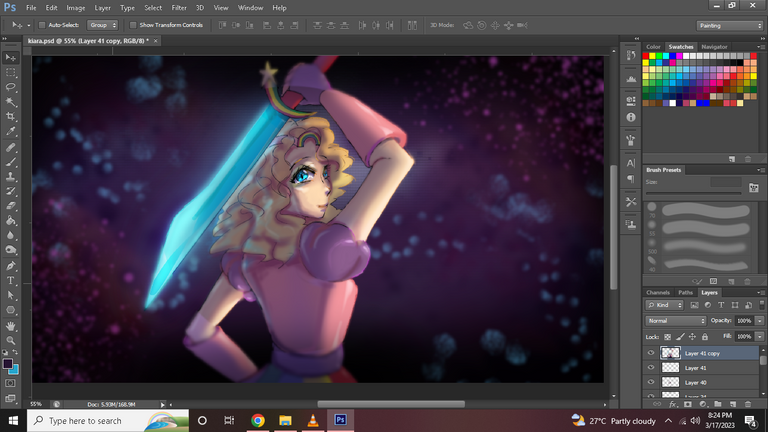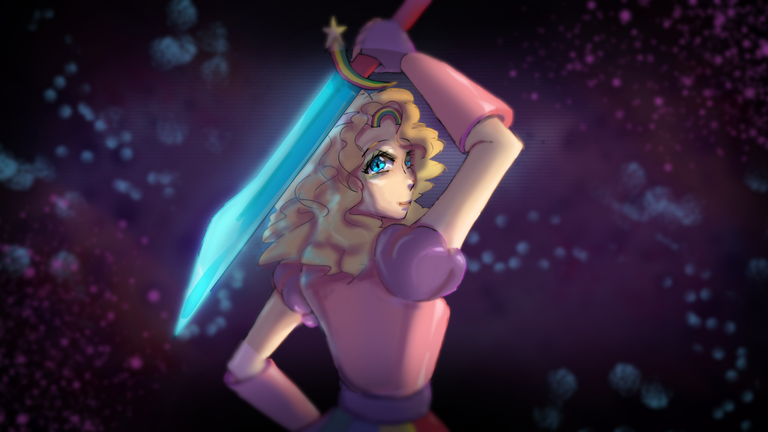 And that is how I made this piece! I hope you enjoyed it. ❤️

🔴 Contest link: https://peakd.com/hive-13323/@splinterlands/splinterlands-art-contest-week-232

🔴 Want to play Splinterlands? Here's my referral: Here!




About Me

I am Shineko009 and I post Art, Spinterlands and sometimes Writing here on HIVE. I love watching Anime and Vtubers and I also enjoy listening to TWICE that is why I always reference them in my blogs. 🤣 Feel free to follow me if you enjoy this kind of content! ❤️

#splinterlands #play2earn #spt #hivegaming #art
---
---