Female Elven Warrior - Breakdown of my process and Workflow
Final output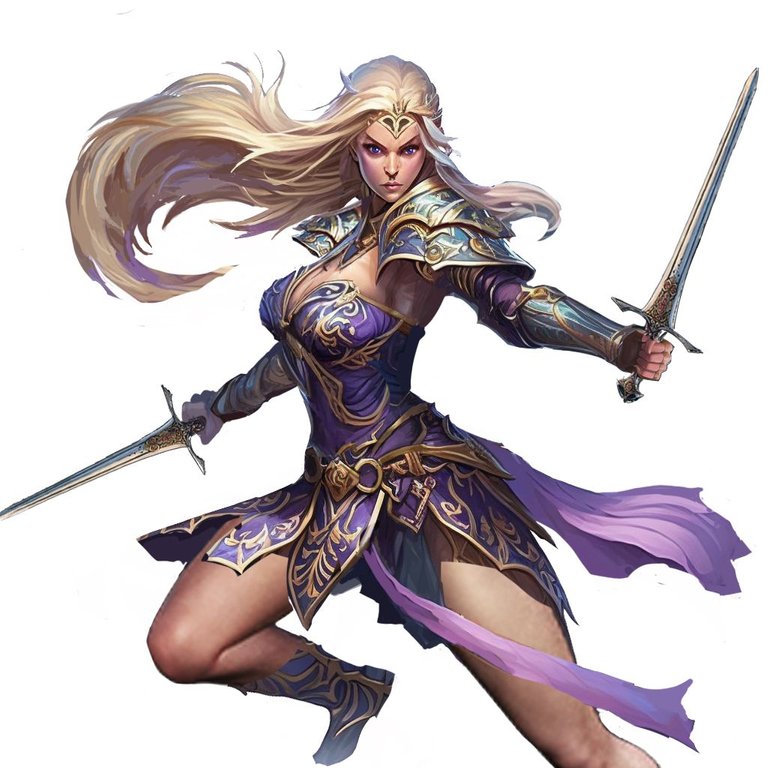 First i start by posing the character in 3d software DAZ3d with female character models.
Client description of character:
I'd like to work on the Double sword wielding female elf warrior first. If that's ok.
Here are some extra details of the character:
She is a strong high ranking elven warrior. She is royalty and very beautfiul. She has long blonde hair and bright blue eyes. Because of her royalty and her favorite color being purple, her battle attire is mostly purple. To be more agile during combat she prefers to wear a skirt like outfit with no sleeves. Her outfit has intricate gold details and patterns. Her favored weapons during battle are two elven blades but may sometimes wear a bow and quiver on her back. She always has a dagger around her waist or leg for backup. She also wears steel greaves around her legs, plated steel waist armor, and thick leather bracers for extra protection.
*She will be in a fighting/action pose. You will have full control of background.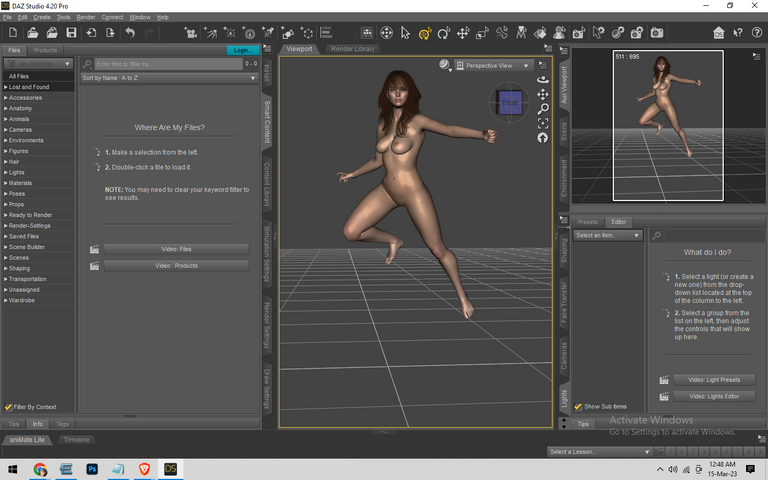 Then i do a quick sketch of the character. In this stage i am fleshing out design decisions. Trying out different quickly, figuring what works and what doesn't.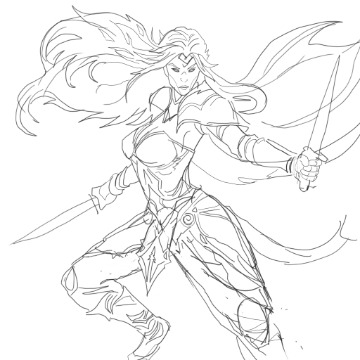 Next step is painting it up and delivering it to the client for feedback and whatever he wants changed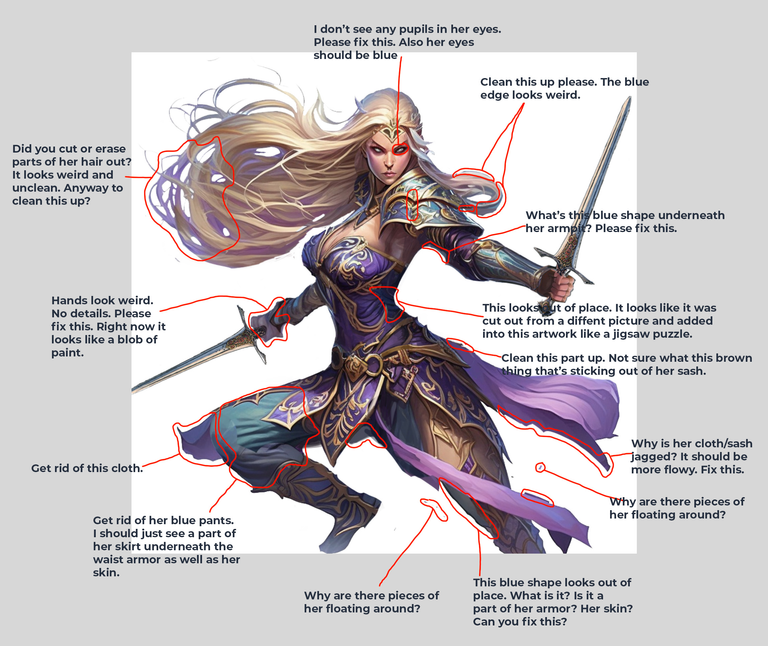 ---
---