In memoriam : Kim Jung Gi

Kim Jung Gi has left us suddenly at the age of 47. We have lost a great.
Mr Jung Gi, born in Goyang-Si, South Korea, expressed interest in the arts at a young age and enrolled in a fine arts school at the age of 19.
He later earned a Master of Art and Design degree at Dong-Eui University of Busan, according to his online biography.
The artist also served two years in the South Korean army as a part of the Special Forces Unit where he was able to memorise the array of different weapons and vehicles.
Mr Jung Gi has previously said his most notable career asset is his memory, which he developed over a number of years.
'His ability to render extremely complicated scenes near-perfectly from memory, without the aid of references, has stretched the boundaries of what many artists believed was possible,' his artist biography states.
His first published piece of work was a Korean comic book called Funny Funny, which he taught to various private schools and universities.
He collaborated with several other comic book artists throughout his career, created art for political residences and illustrated novels and album artwork.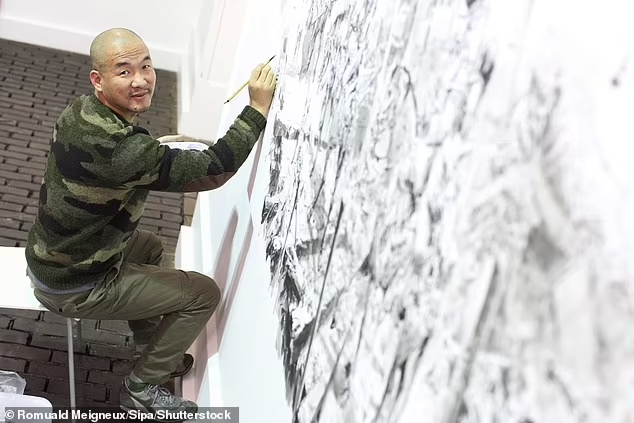 ---
---