What i am working on... WIP!!!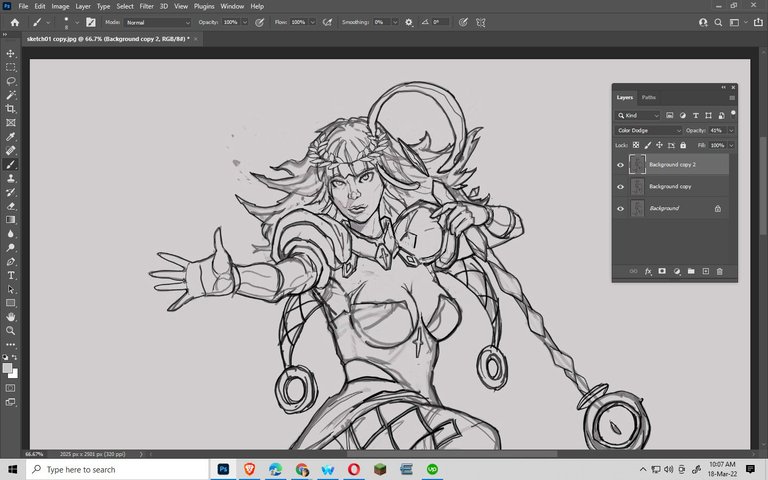 Sketch 1 for a MOBA support character. I was asked for 3 sketches for this character. Healer type.
I usually make the BG dark grey as it is easier on my eyes since i will be staring at the PC screen for 6-10 hours.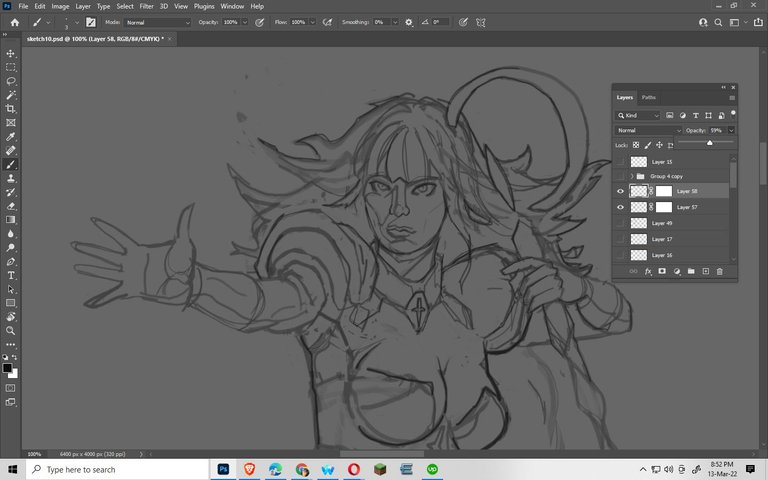 I was asked by client to make her more beautiful and younger....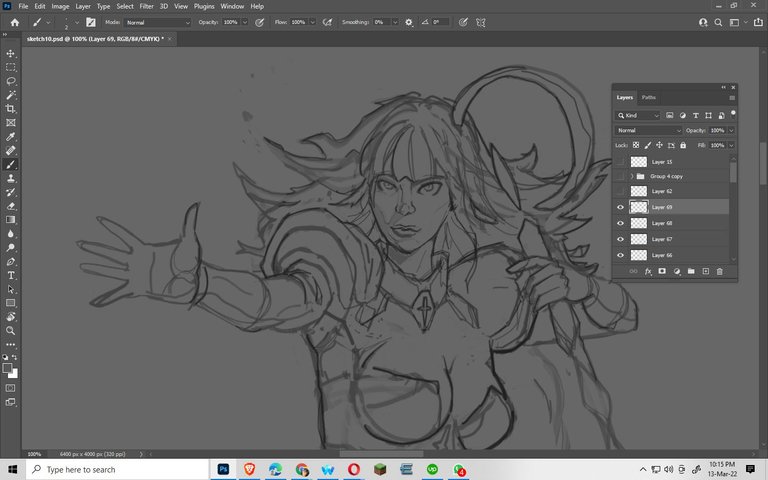 I made her face sharper and gave her a long and slender neck and got rid of any indication lines.
Final sketch...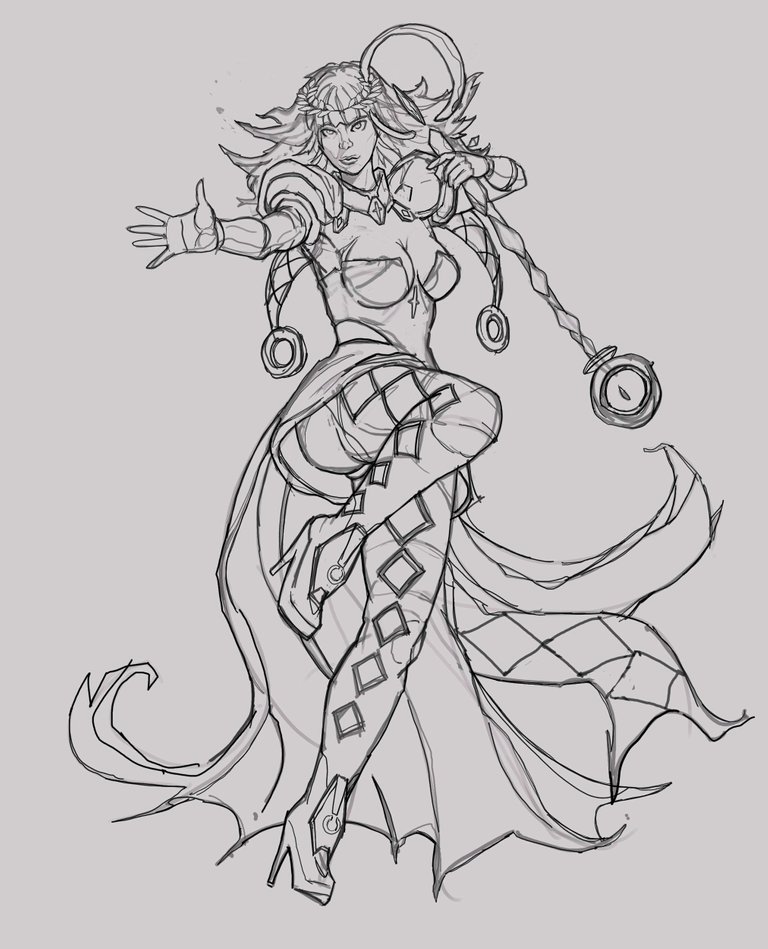 ---
---