Splinterlands Social Media Challenge! My Drawing :----- GRIM REAPER
** Hello everyone **
I'm back with a new character drawing on the Splinterlands card. Every week I draw a picture of a Splinterland card and share it on various social media. Today I want to draw a new character on the Splinterland card. His name is ** GRIM REAPER **. This monster is very beautiful. I'm trying to draw a GRIM REAPER picture. I hope you like my drawing.
It's My Finished Drawing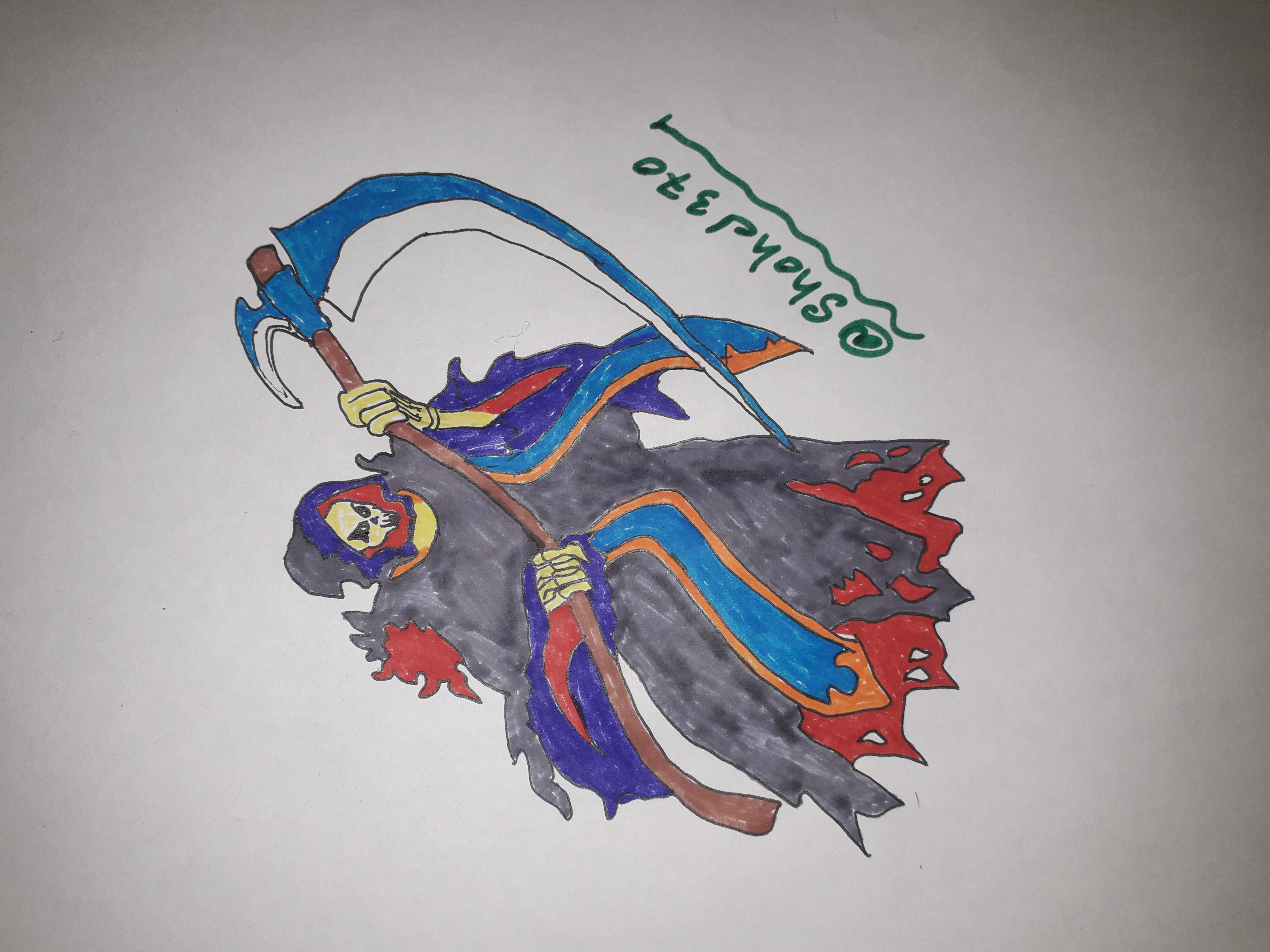 Original image source : https://splinterlands.com/?p=card_details&id=245&gold=false&edition=3&tab=lore
Everything you need to draw this image:
Clipboard.
A4 Paper.
Black Gel Pen.
Color pen.
With these things we can draw "GRIM REAPER" image.
So let's start the process of drawing the image:
I will draw the picture with black pen gel. Now I will draw the head, nose, face and eyes of this picture.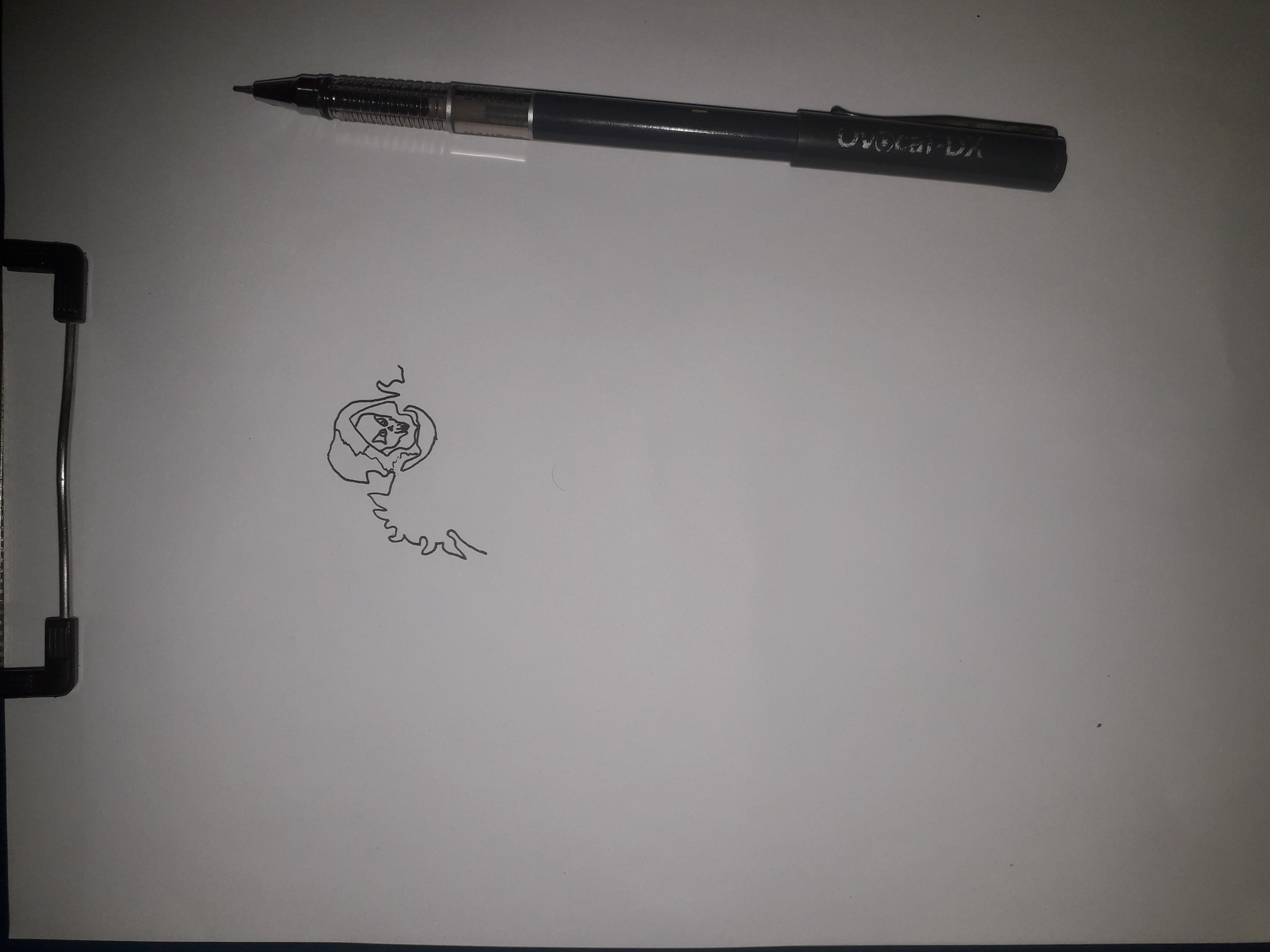 Then I will draw some more parts.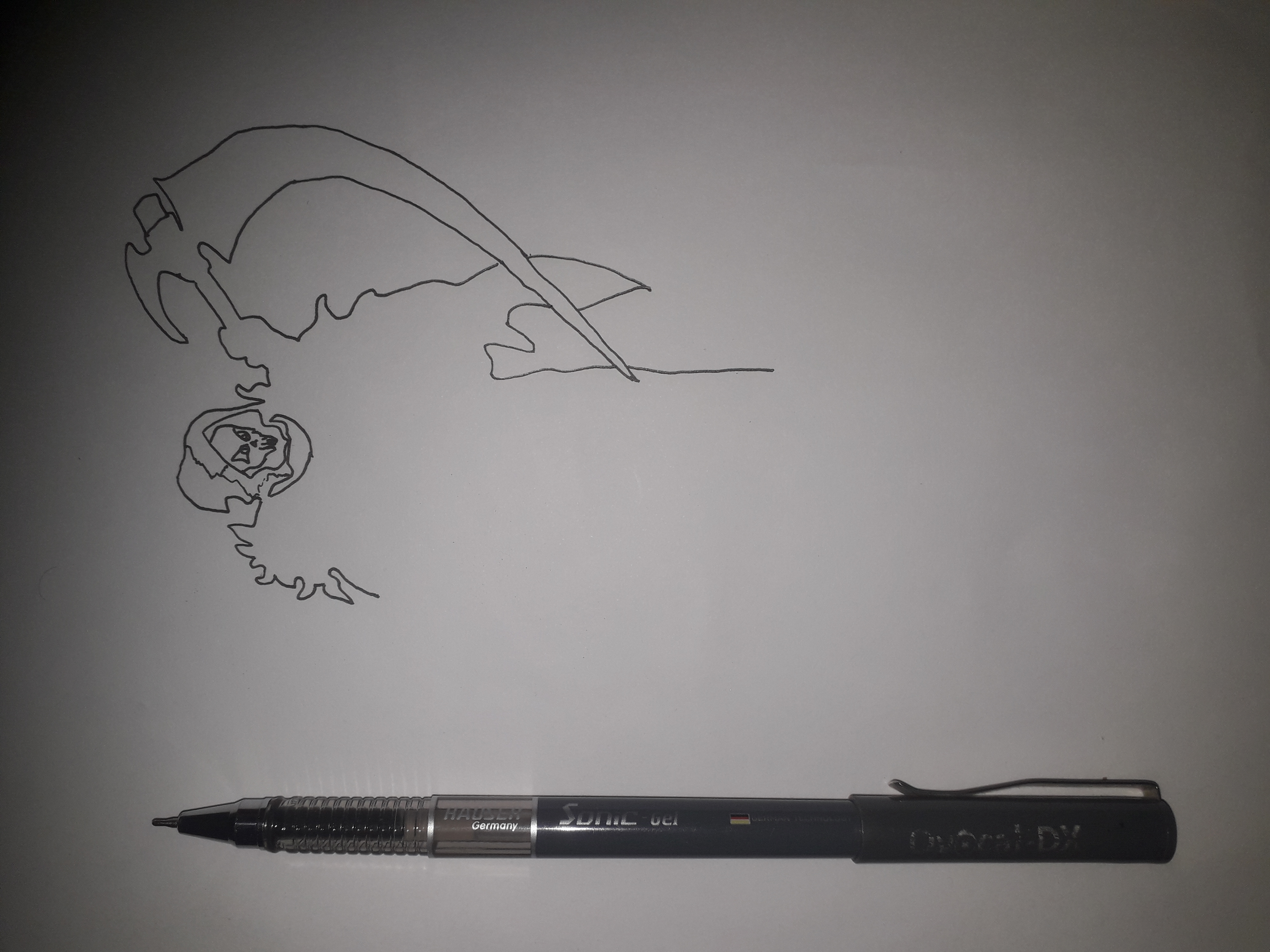 Next I will draw the outer part around the image. When drawing an outline for drawing any drawing is easy.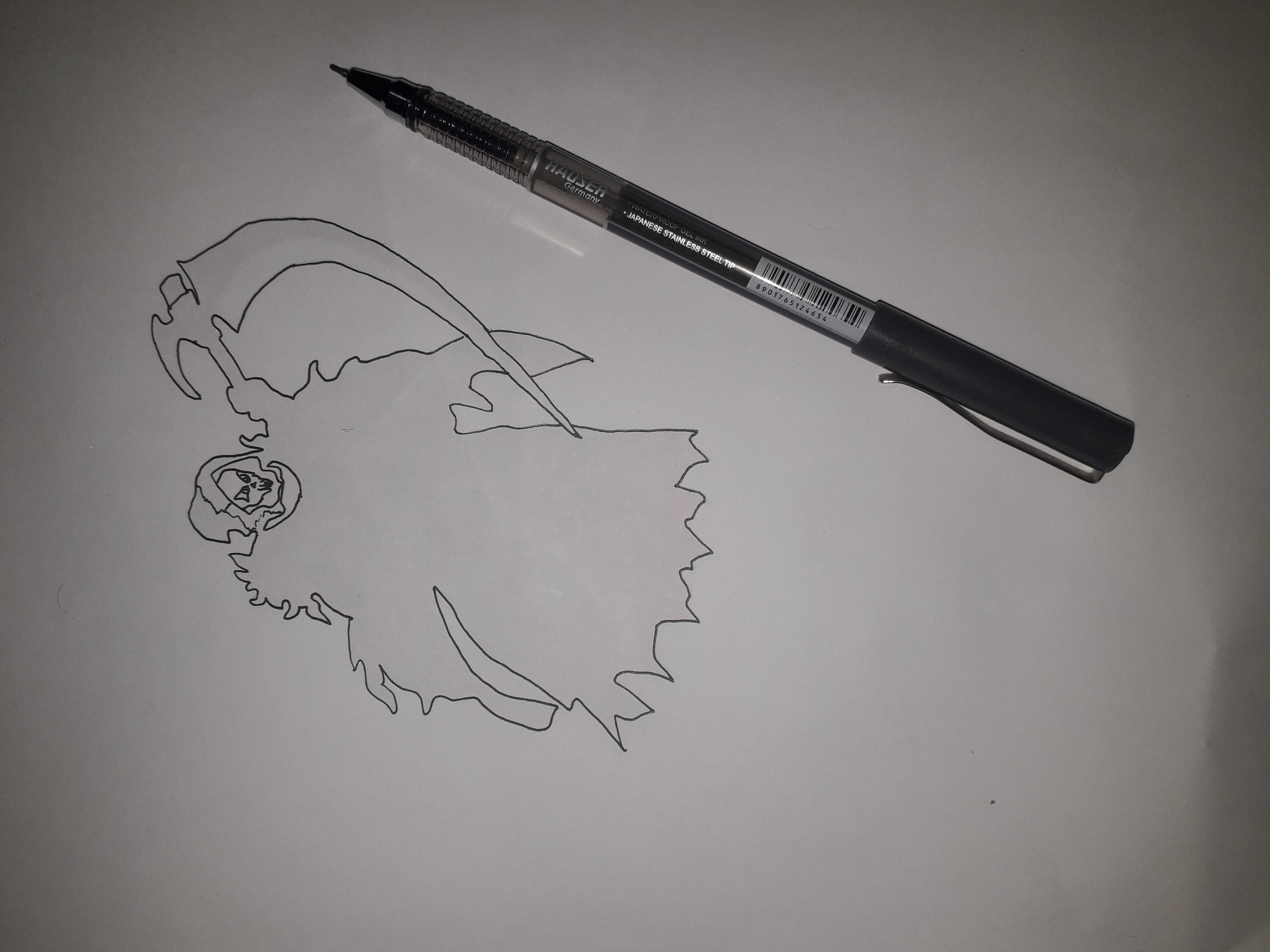 Then I draw the inside of the picture with a black pen. The inner parts have to be drawn well. This drawing is now suitable for coloring.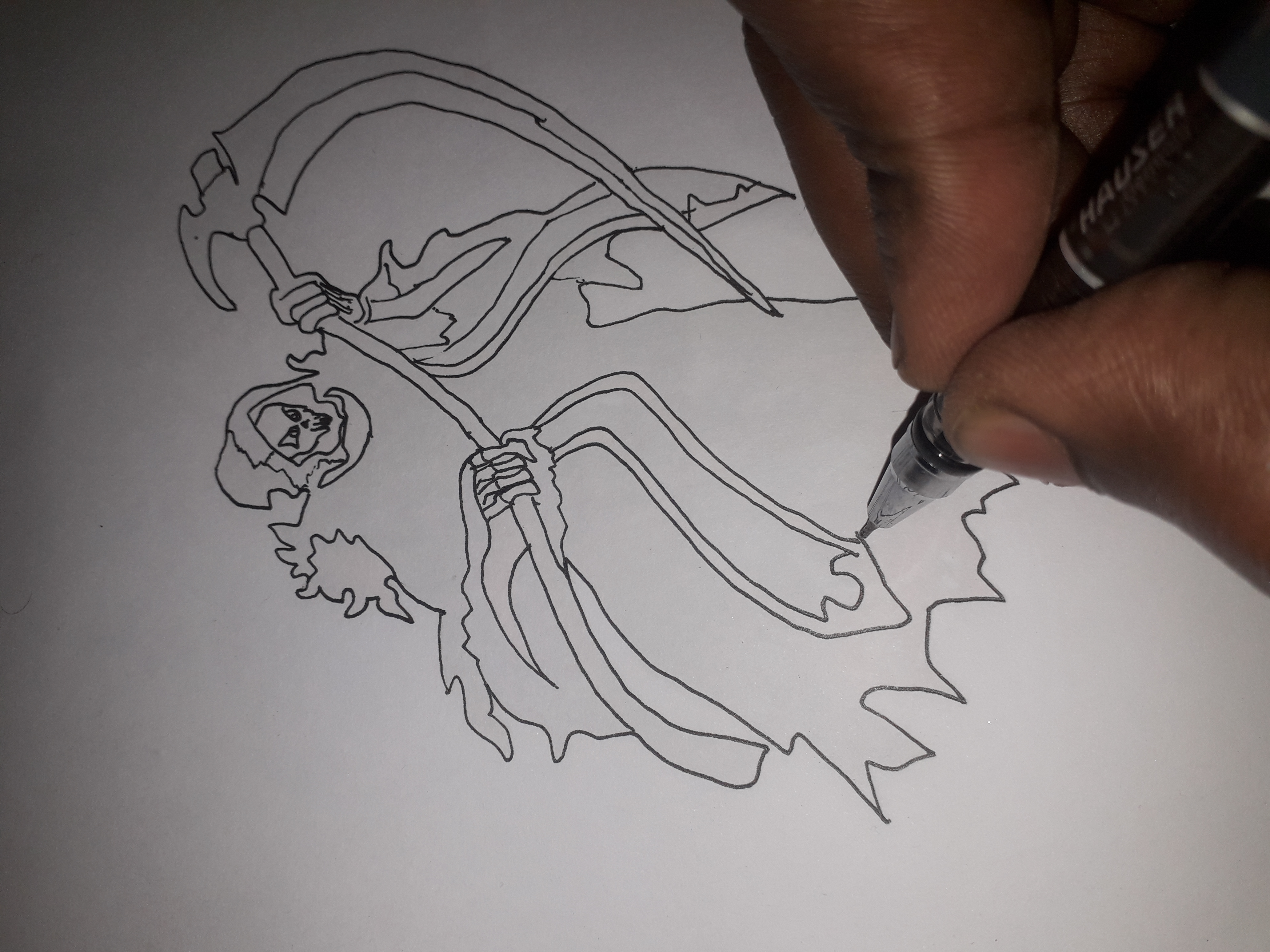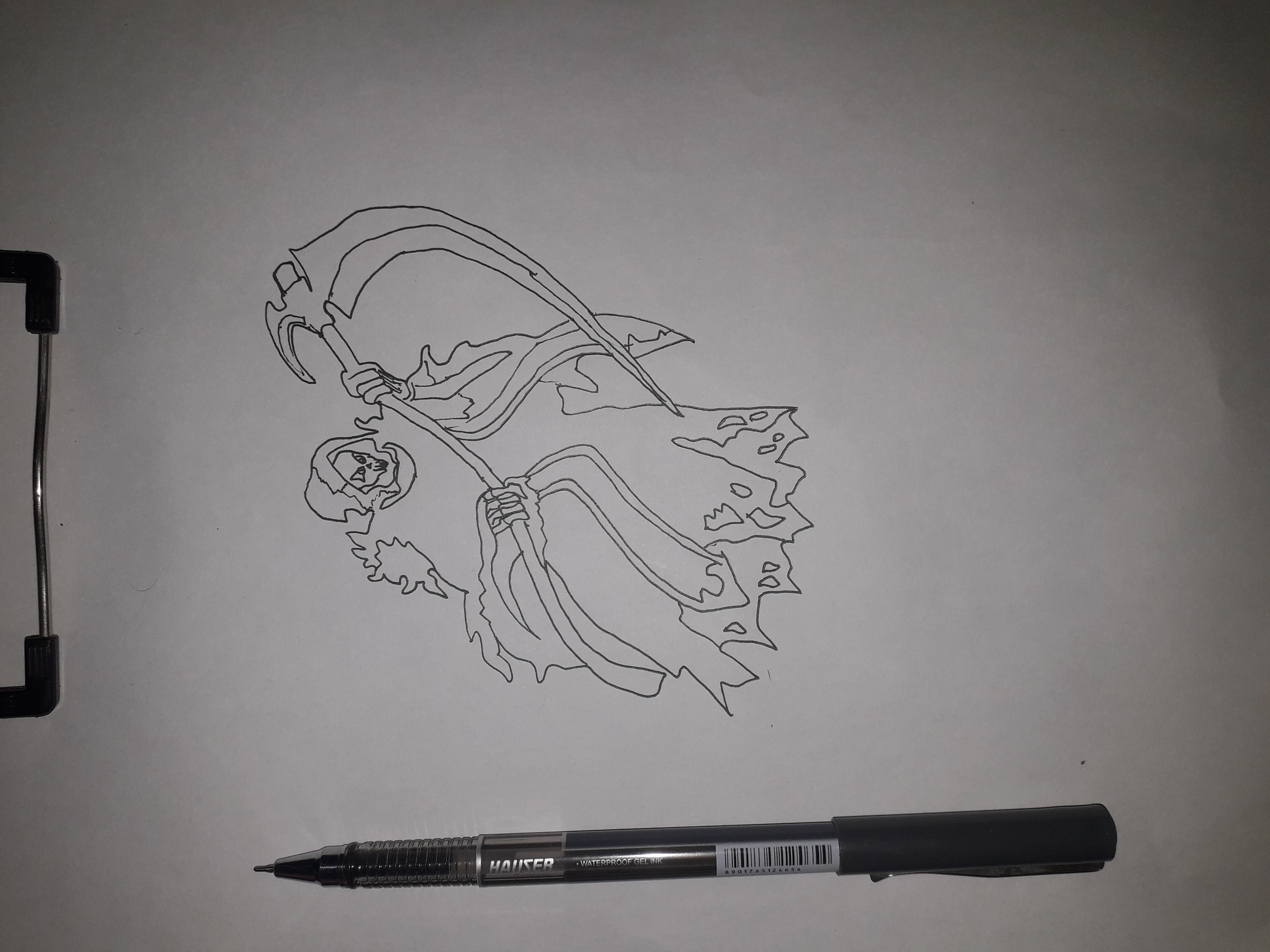 Now I will add color to the picture, first I will add light red color.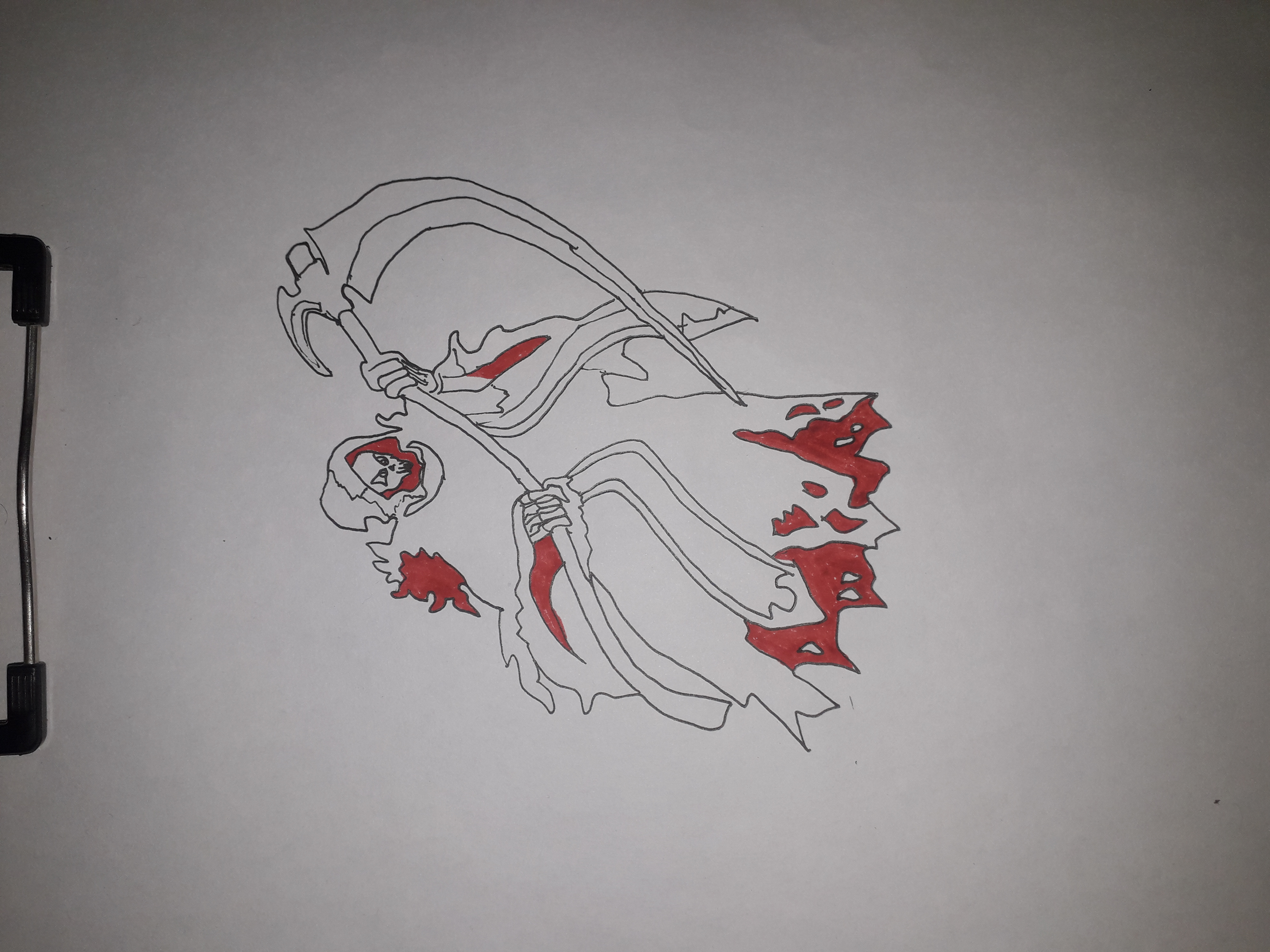 I will then add purple to some parts of the image.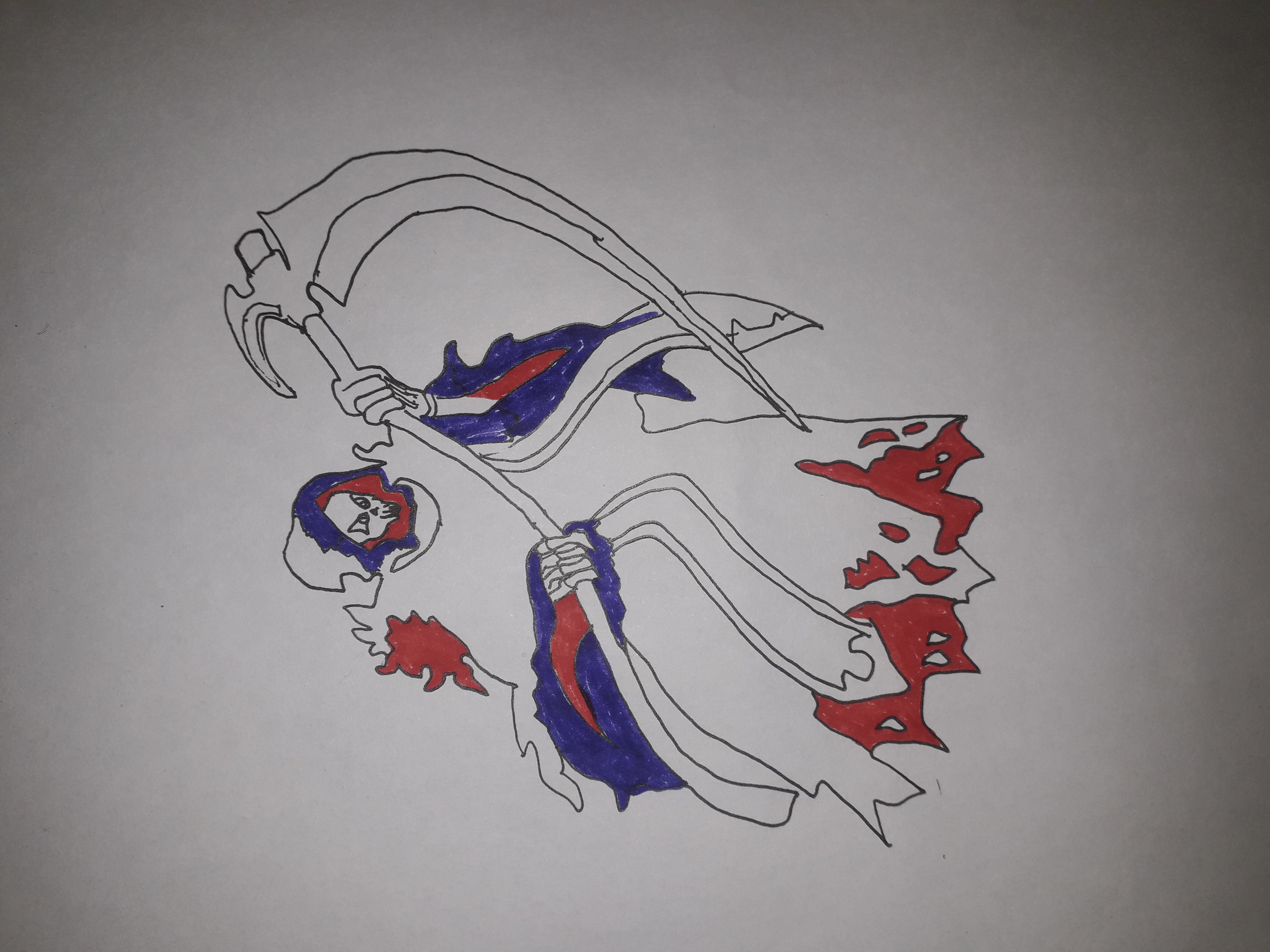 Then I will add orange & light blue color to the image.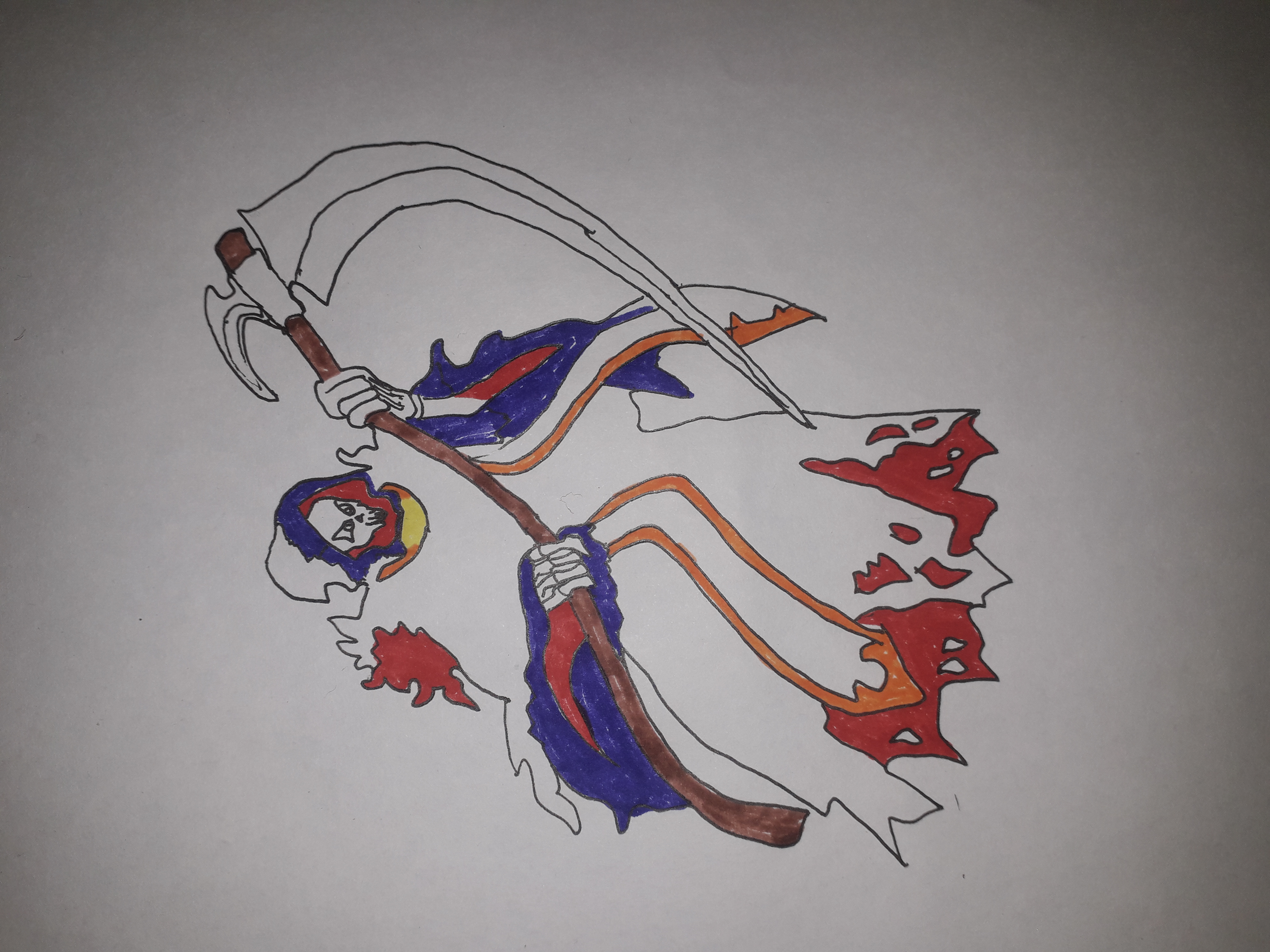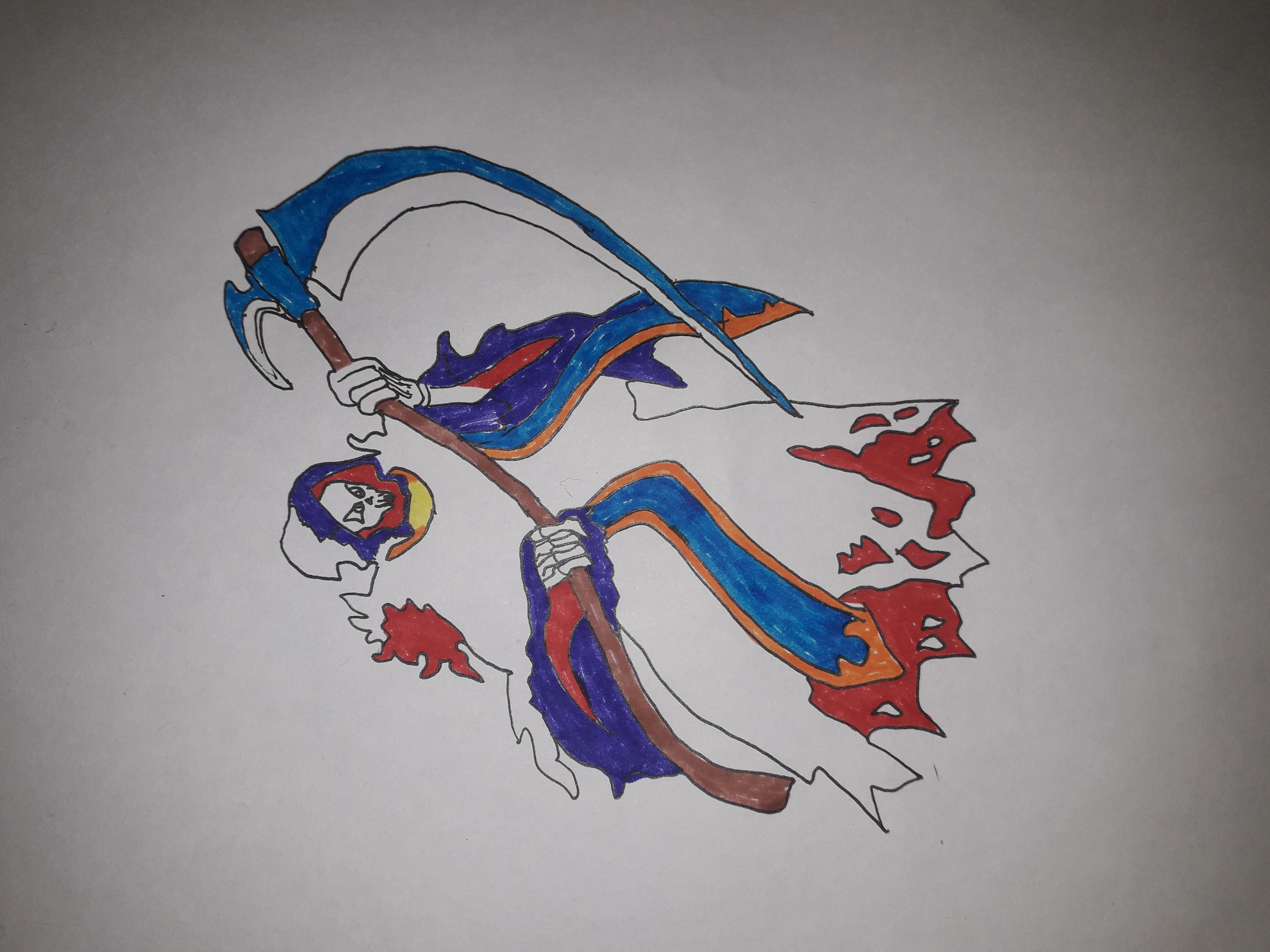 Finally I will add one of the black colors of the picture. Now the drawing looks beautiful. I'm done drawing.
I try to take a selfie with each art .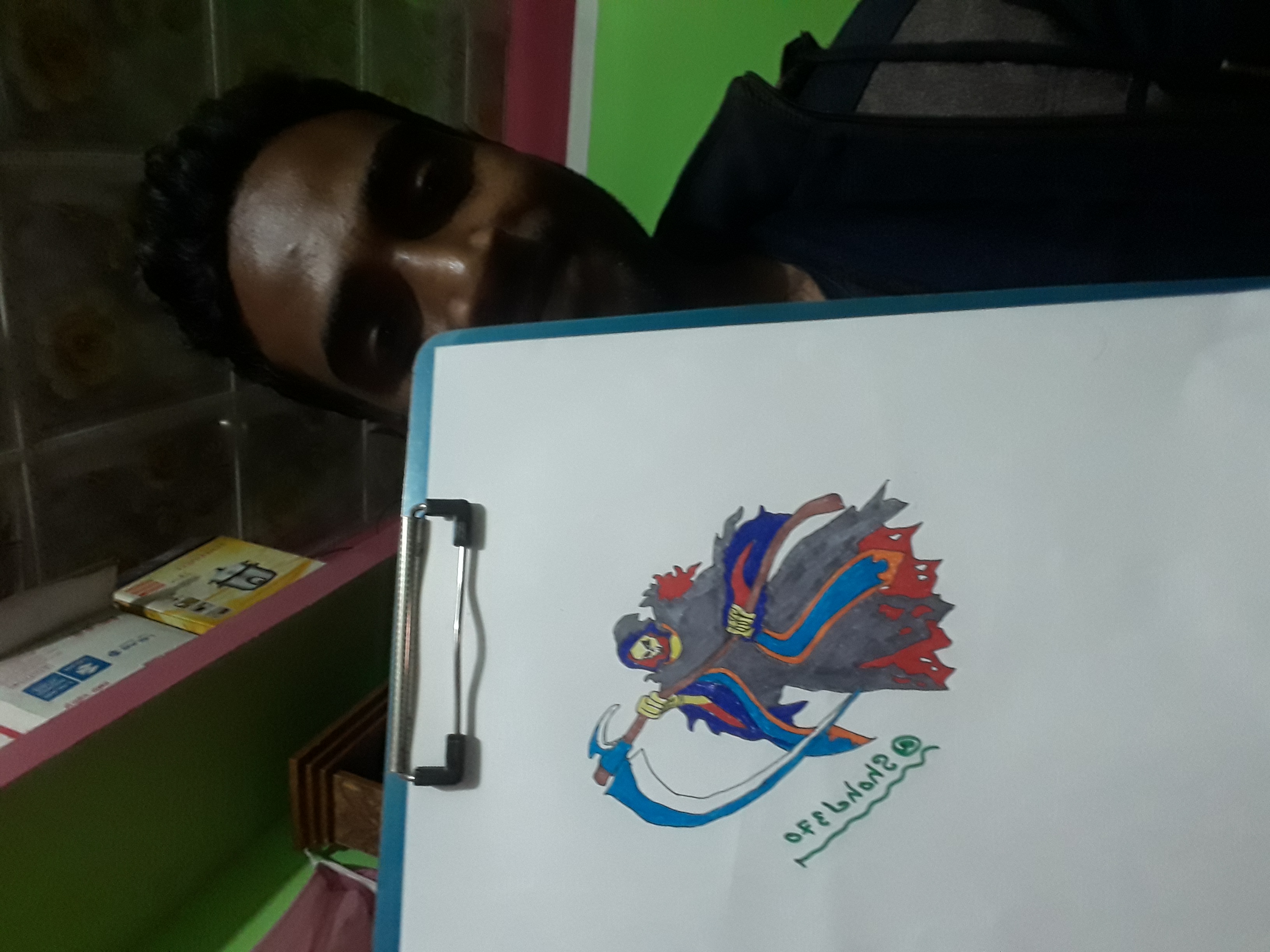 I hope you like my drawing. You can also draw different pictures of Splinterland cards. And can make some income.
You can participate if you want?
Splinterlands Social Media Challenge!! Here
Here's my referral link.
https://steemmonsters.com/?ref=shohel370
I hope you all support me and encourage me to work, I will always try to give a good blog.
Thanks for visiting my blog
You can find me
Facebook: Here
Twitter: Here
Instagram: Here
Linkedin: Here
---
---