Splinterlands Weekly Art Contest : Character name- UNDEAD REXX
Hello everyone
I hope everyone is well. I am try to this competition every week & posting various character drawing of splinterland. Today I am trying to draw UNDEAD REXX. This splinterland card looking is very beautiful. I am trying my best.
The Undead Rexxies are put to use in this battle on of the most character . A brave Dark Eternal missionary is able to raise a fallen Rexxie from the dead and escape the Grasslands without being killed by Minotaurs. Pulling wagons that carry loads of Dark Matter up and down the Eternal Highway. In battle, the Dark Eternals use them mainly for fear.
Interested in learning more about the Splinterlands? visite this site. - https://splinterlands.com.
It's my finished art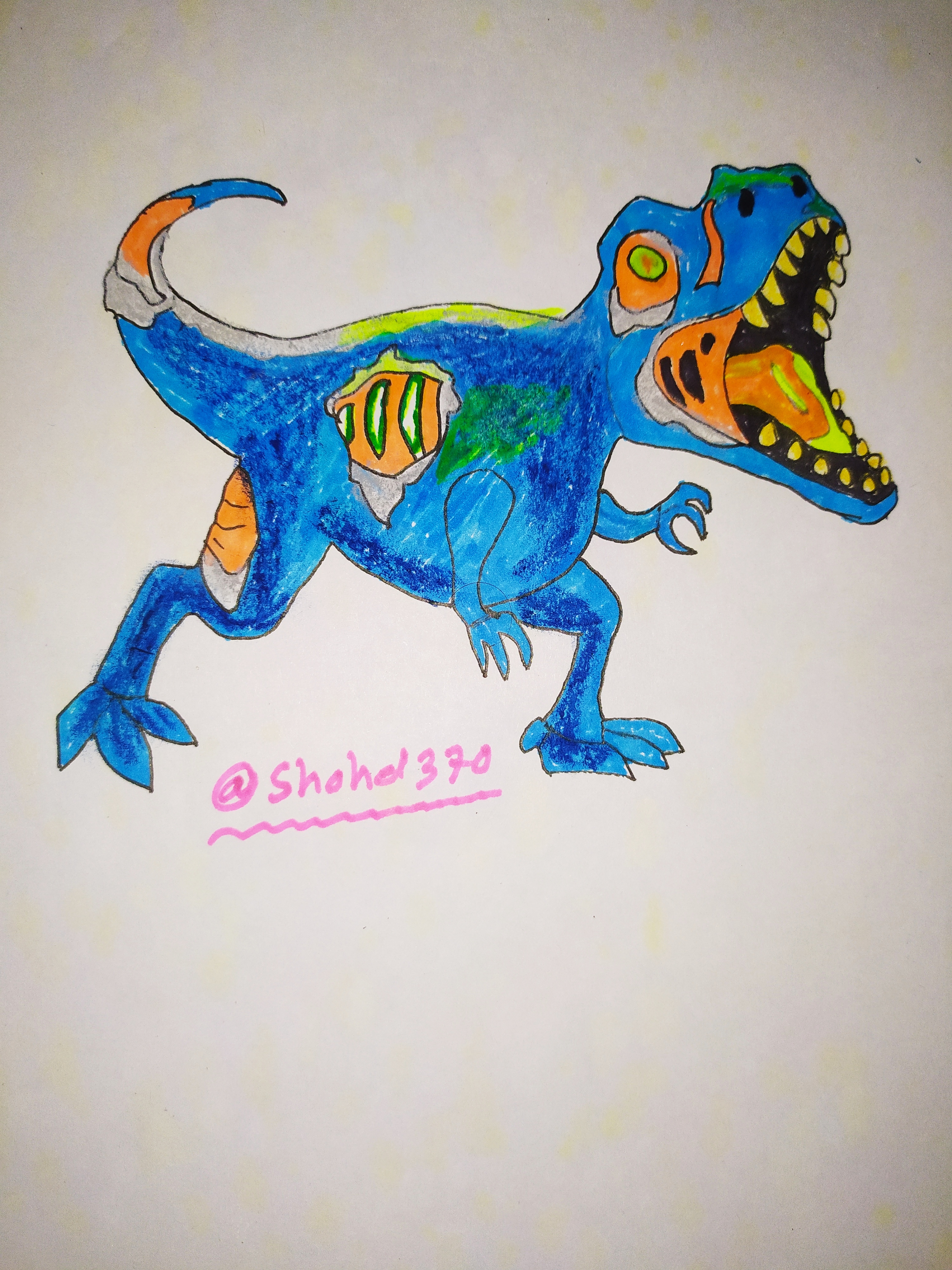 Original image source link: https://splinterlands.com/?p=card_details&id=229&gold=false&edition=3&tab=lore
What will be need this draw
Clipboard
A4 Paper
Black Gel Pen
Pencil
Color pen
Eraser
1st Step: I will draw front part (face) part of the image. This character teeth are very beautiful.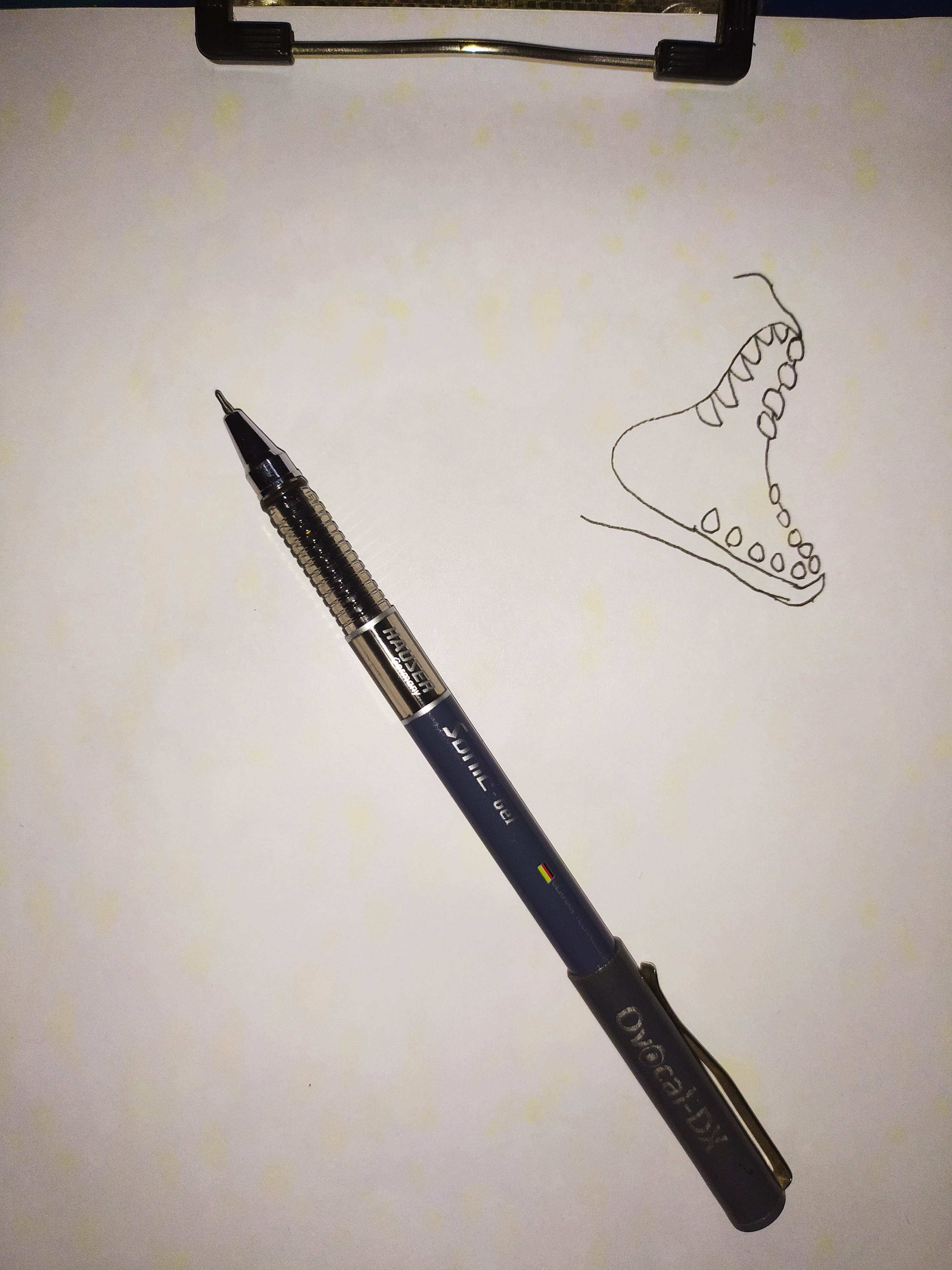 2nd Step: Now I will try to draw upper part and the back part of the picture. This UNDEAD REXX tail is quite beautiful to look.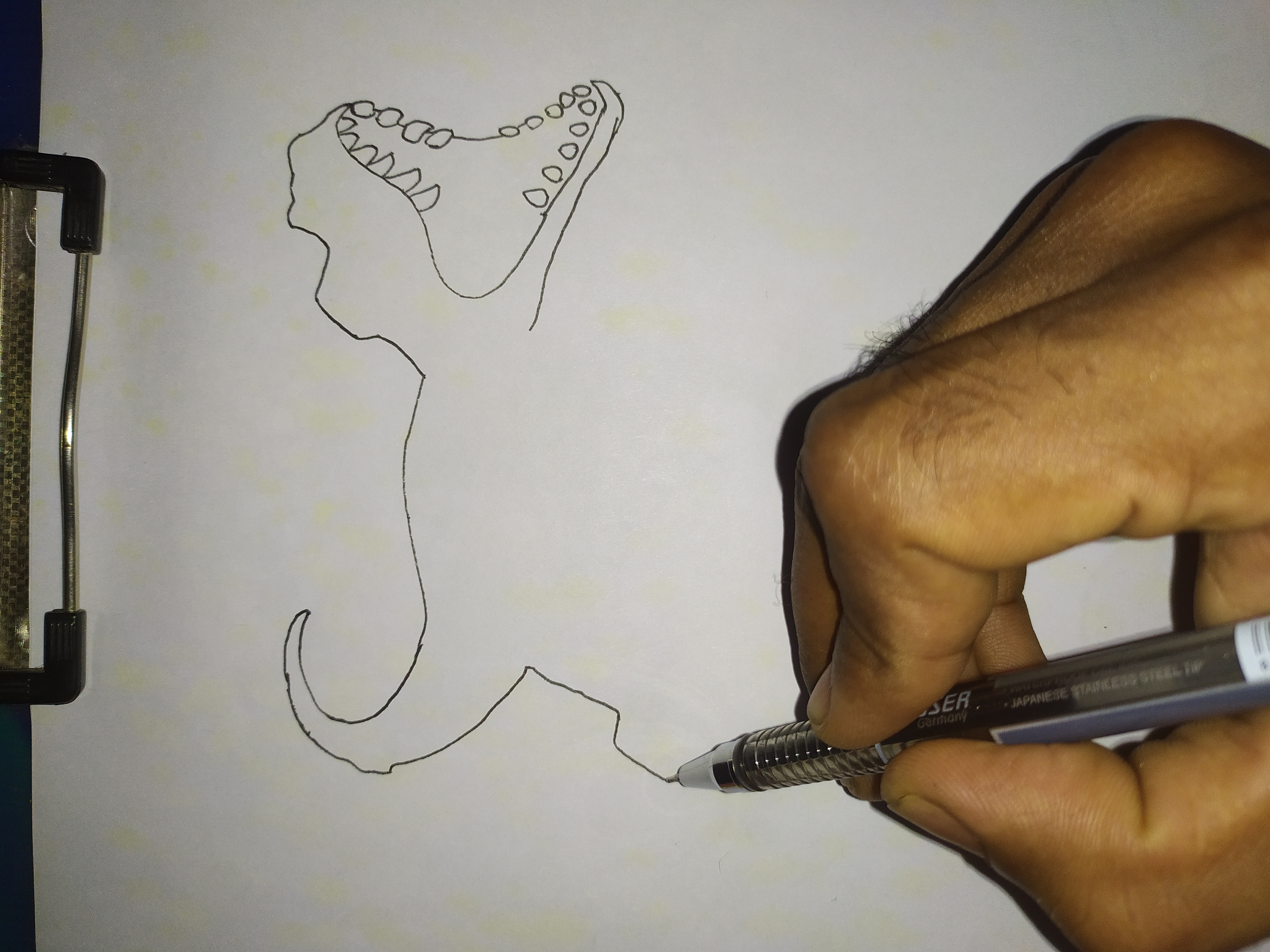 3rd Step: Next I will draw full outline the image. Any picture drawneed to create an outline make very inportant.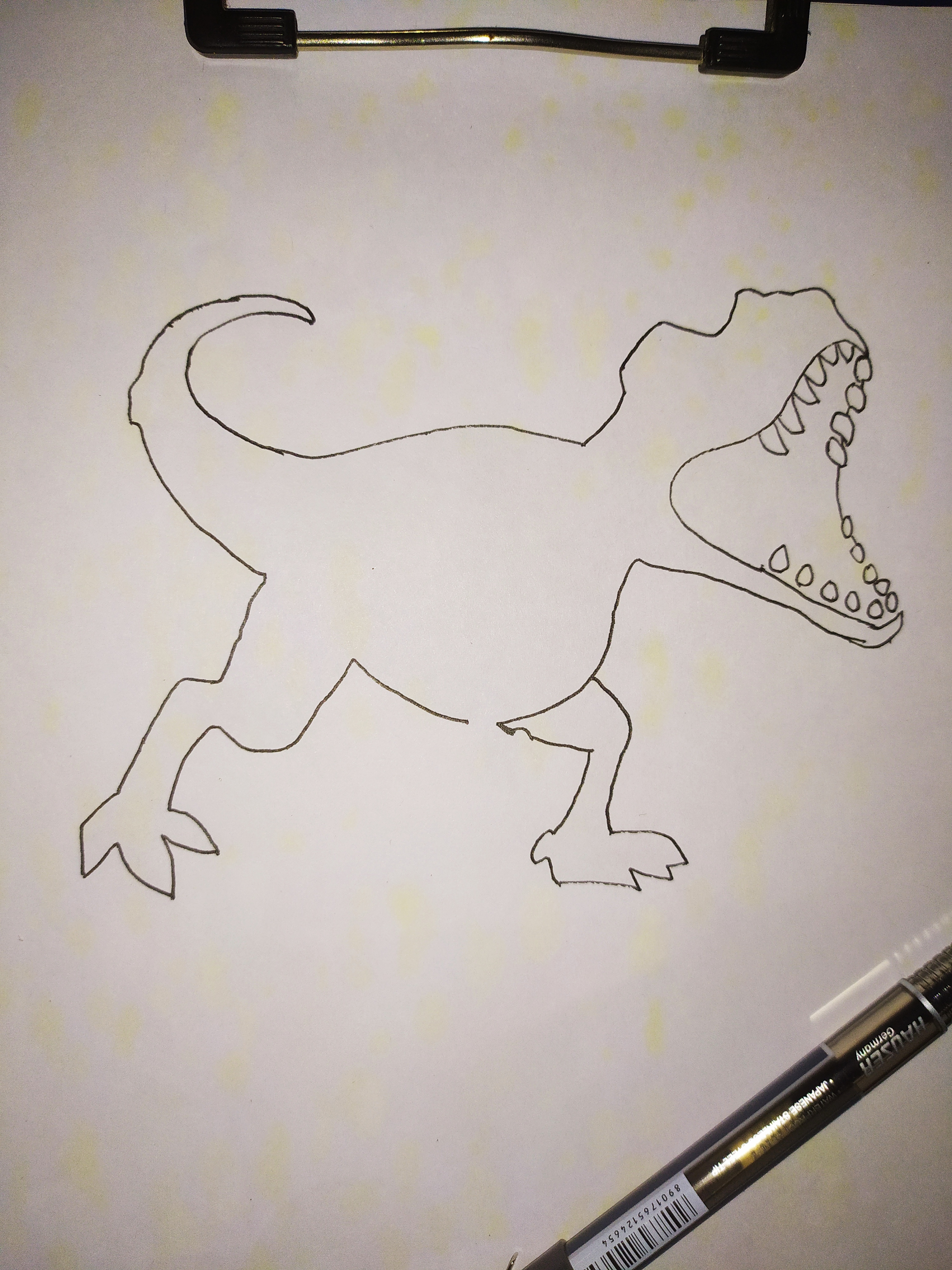 4th Step: Next draw internal part the image. The image is now ready for color.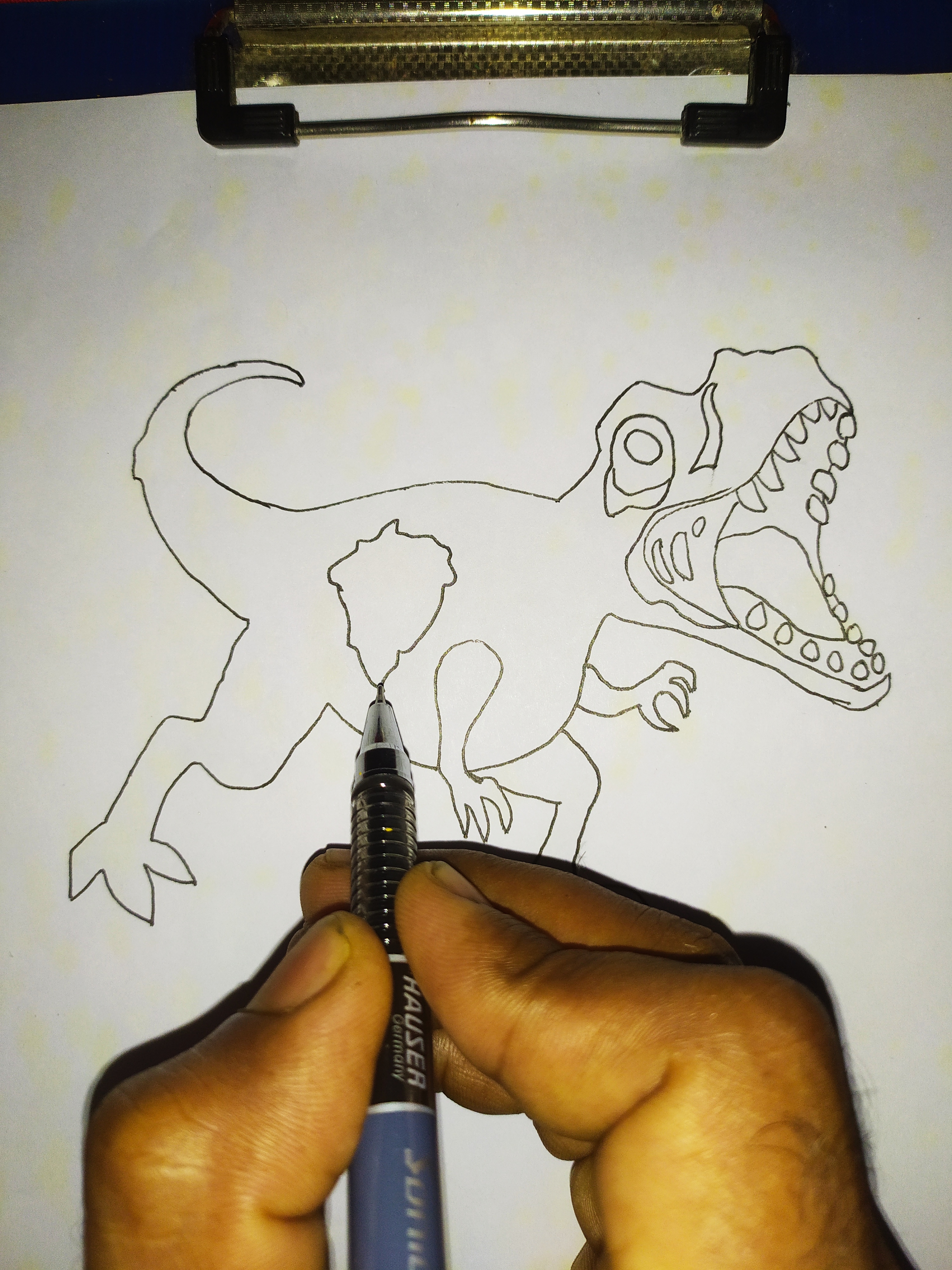 5th Step: Now I will add red and light green to some parts of the picture.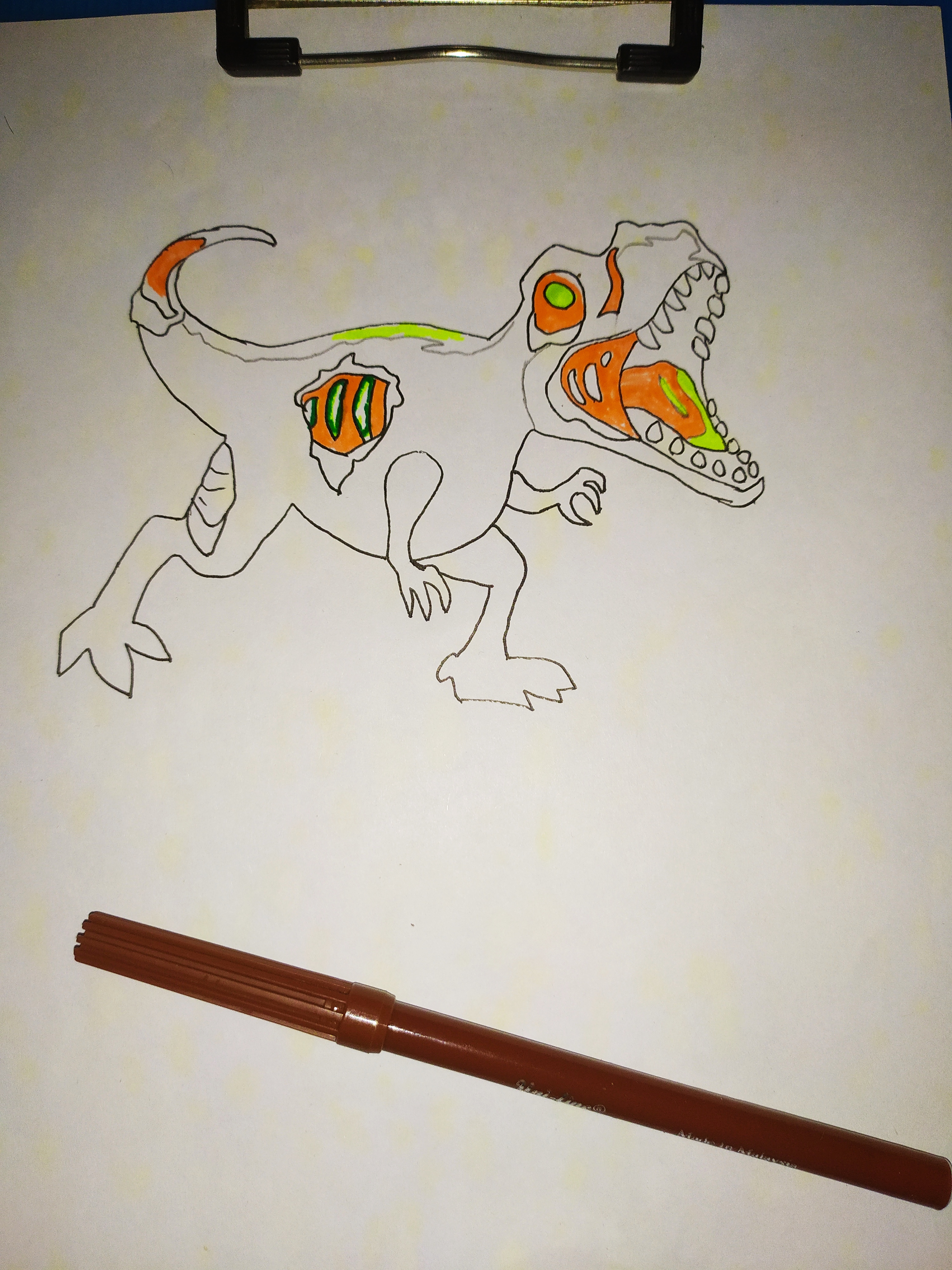 6th Step: Now I want to add blue to the image. Blue color are main color of this image.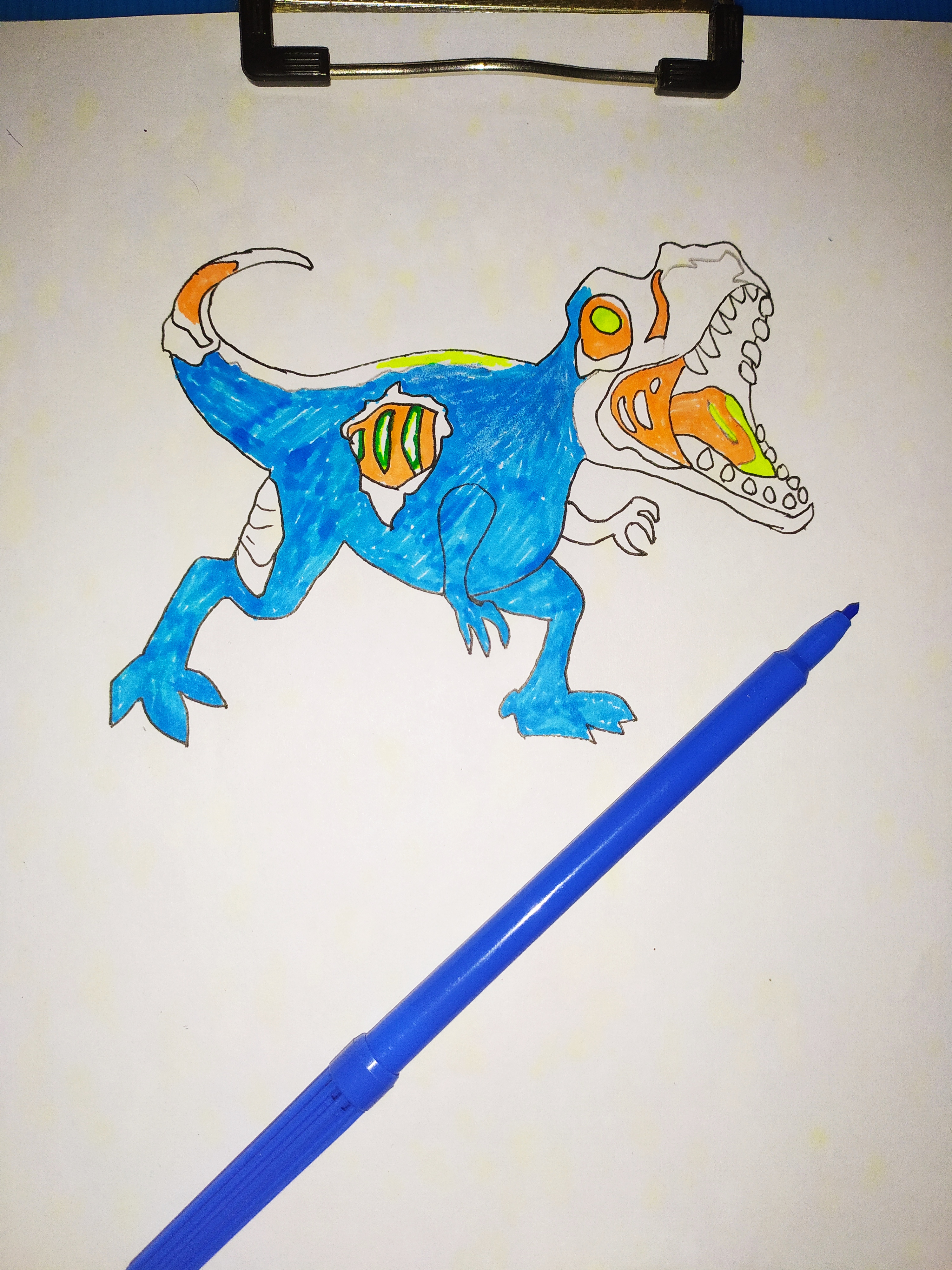 7th Step: Now I have some part some color add and correction of this image.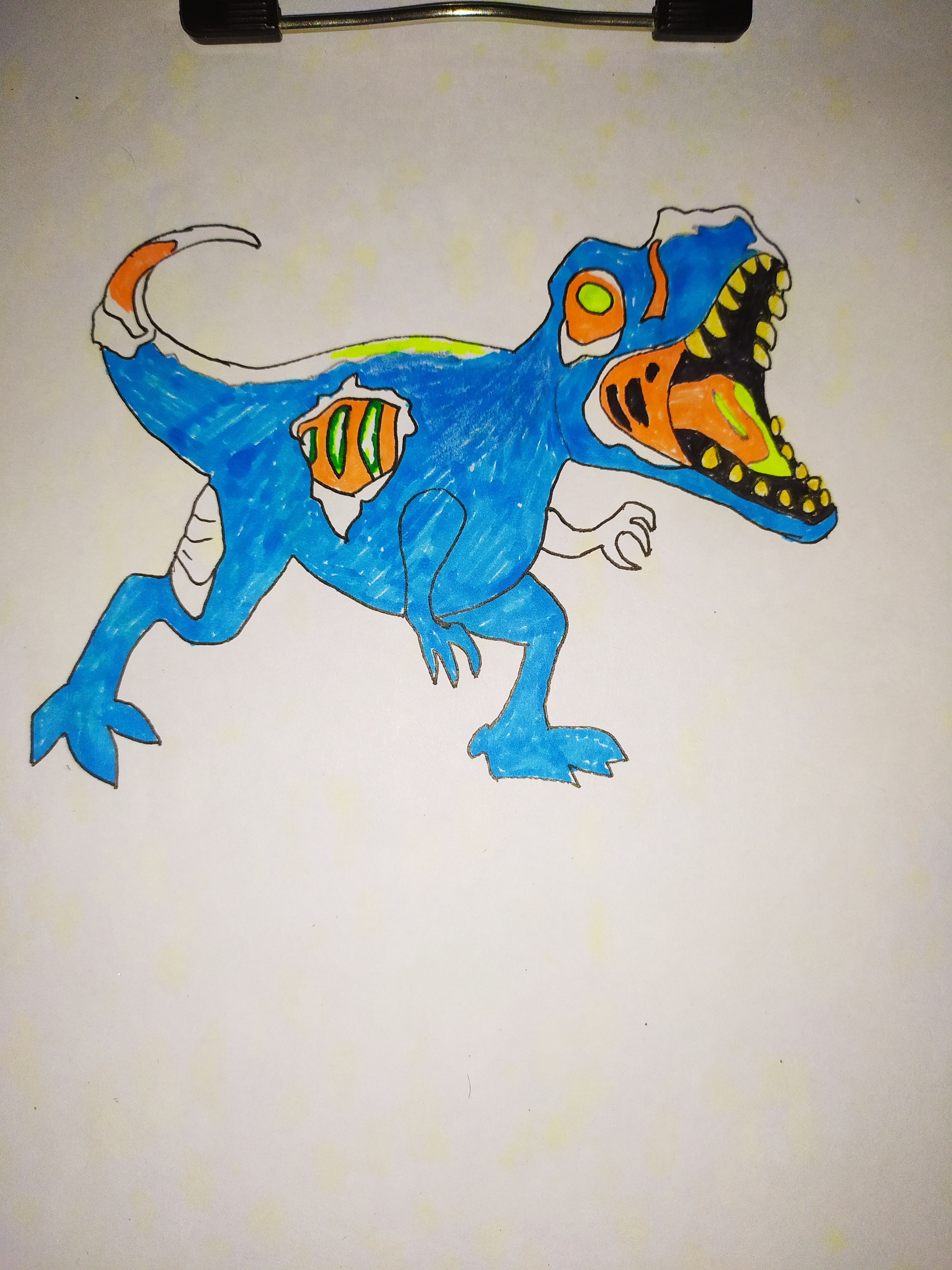 8th Step: Eventually I finished my painting art. my drawing is complete.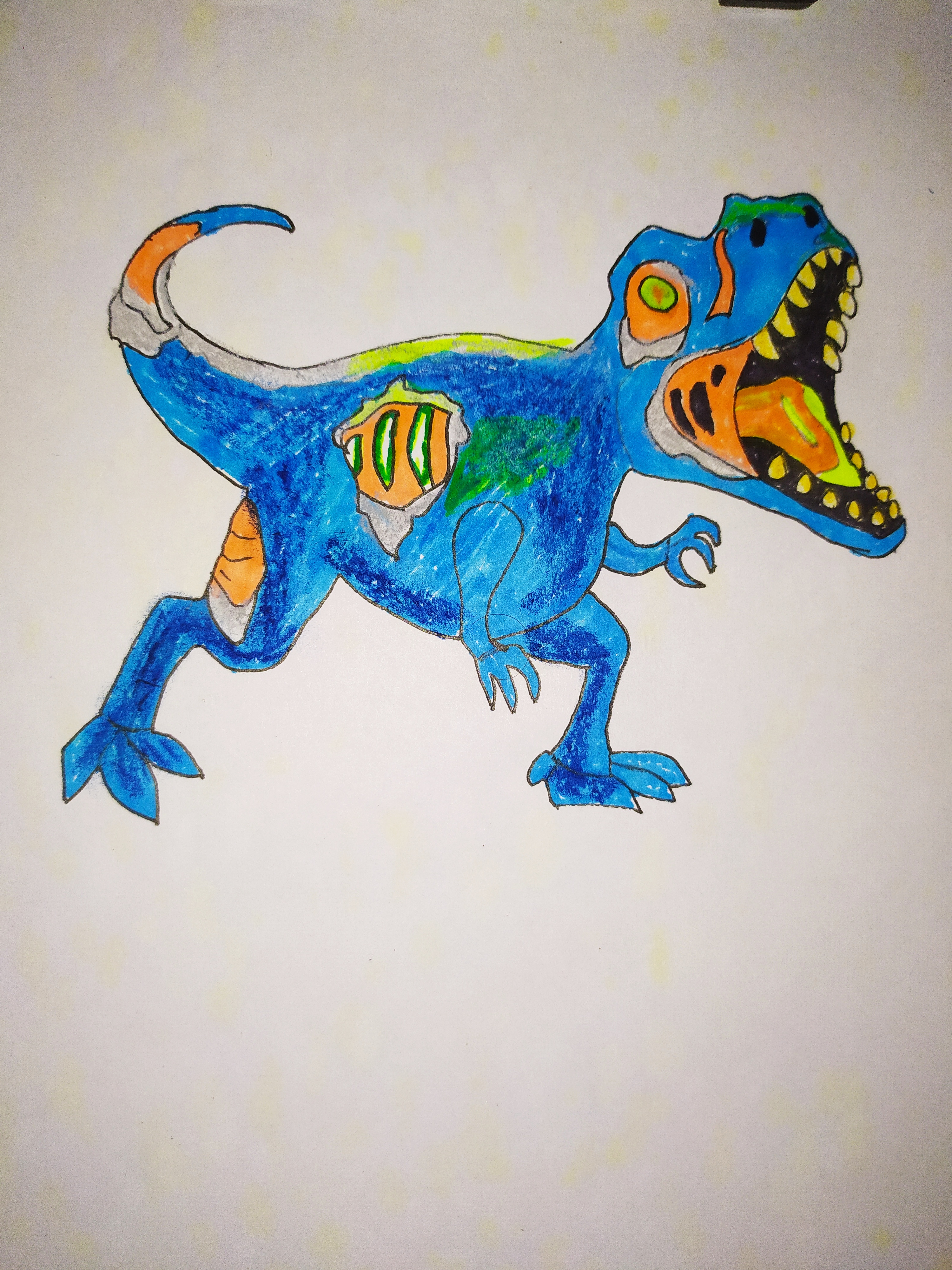 I took a selfie with my finial art picture.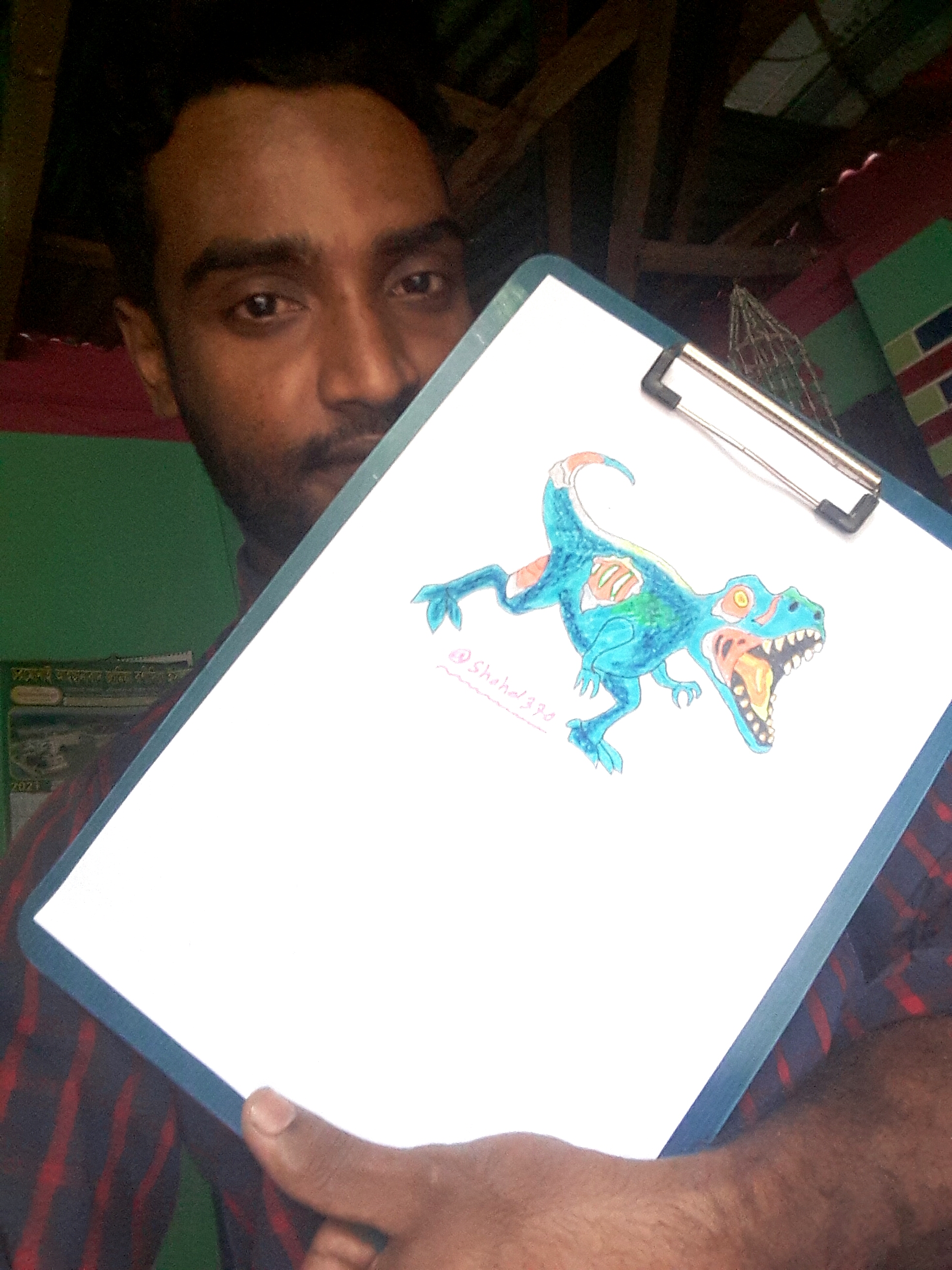 You can participate if you want?
Splinterlands Social Media Challenge! Here
Here's my referral link.
https://steemmonsters.com/?ref=shohel370
I hope you all support me and encourage me to work, I will always try to give a good blog.

Thanks for your precious time & visiting my blog.
---
---