The Blockchain Game Splinterlands Strategy Explained: Monster Abilities.

Splinterlands Abilities.
.
Blockchain gaming is an important part of the revolution in gaming where people play games to earn money, which is aptly called Play-2-Earn.
This is an important economic change, so understanding how to play Splinterlands is now like understanding how you can make money, but also have fun.
Today I would like to briefly talk about an important strategic part of winning, and thus part of the money making strategy of Splinterlands called Abilities.
The Monsters characters in Splinterlands have general stats like armor and health, which are important determinants of the victor in battle.
Second, the Monsters also have different types of attacks like physical close range, physical long range and Magic which is close range and long range. The strategic use of attack types, and strategies for enhancing or reducing the effectiveness of the different attack types is an important part of the strategy for the game.
Third, the Monsters can have special abilities.
What are abilities?
Abilities are unique skills a Monster possesses. The abilities can include resistance to certain attack types like physical or magical attacks, or the ability to enhance either the attack or defense of a Monsters team in a battle. While other Monsters can reduce the health, speed, or attack strength of opposing team members. Additionally, some Monsters have the ability to restore the health of themselves or other team mates.
Here is a picture list of the different types of abilities Monsters possess.
The information and pictures are is from the game.
Ability Picture List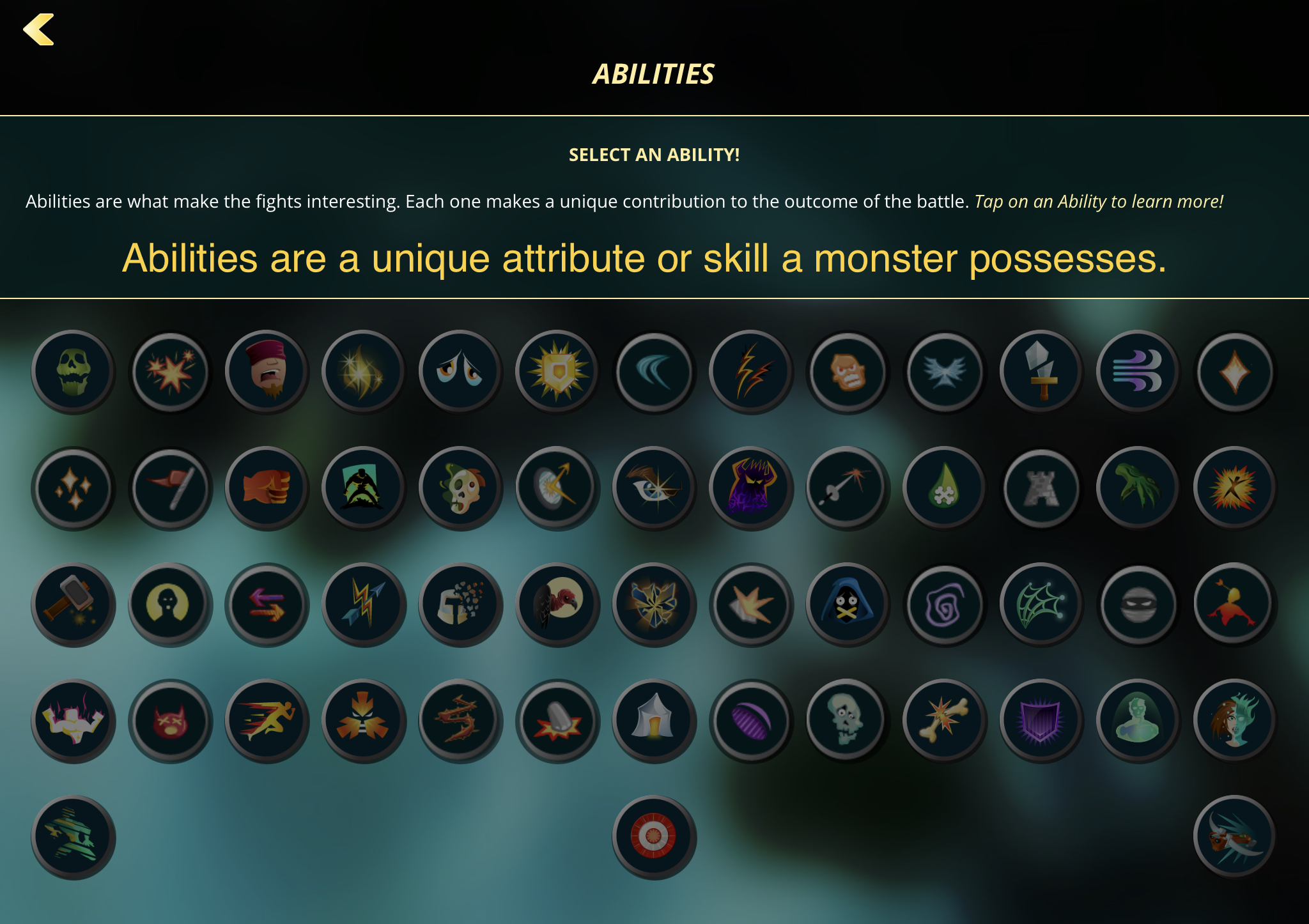 You find the Monsters ability on the bottom of the Card.
In the below example, the ability if life leech.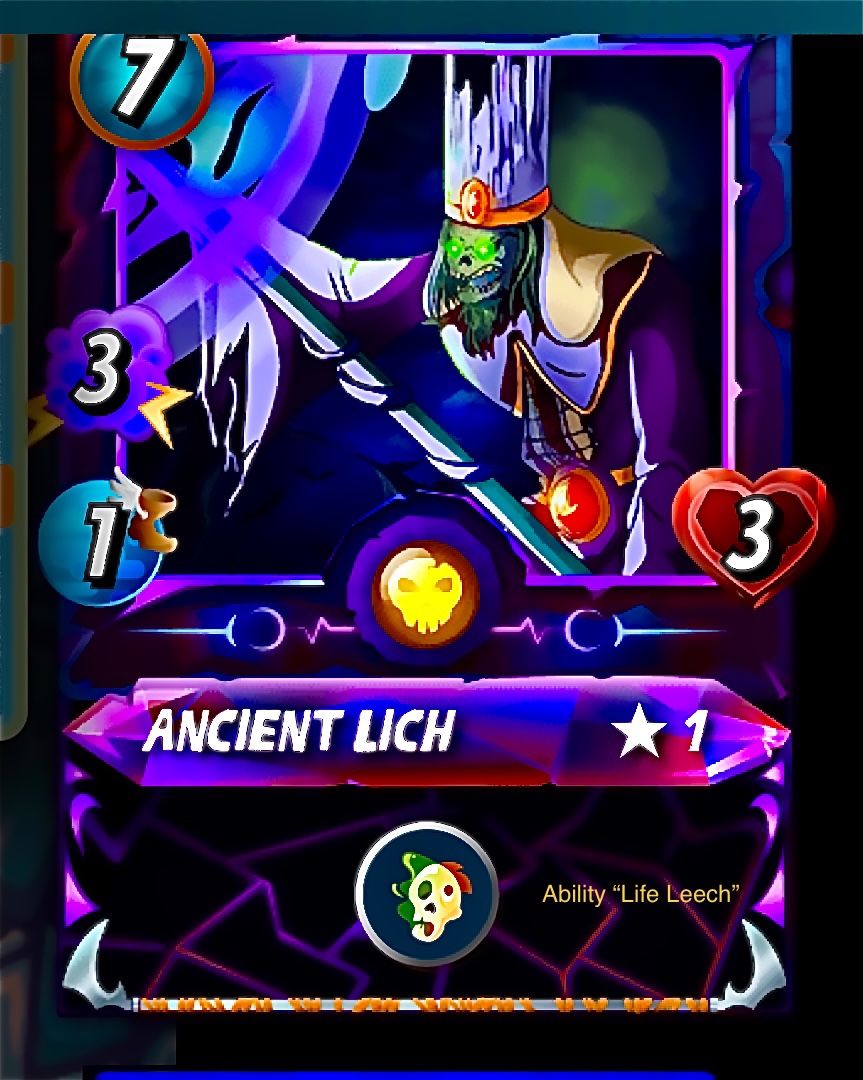 This Monster possesses the Ability called Life Leach.
This gives him the ability to increase his life every time he successfully hits another Monster.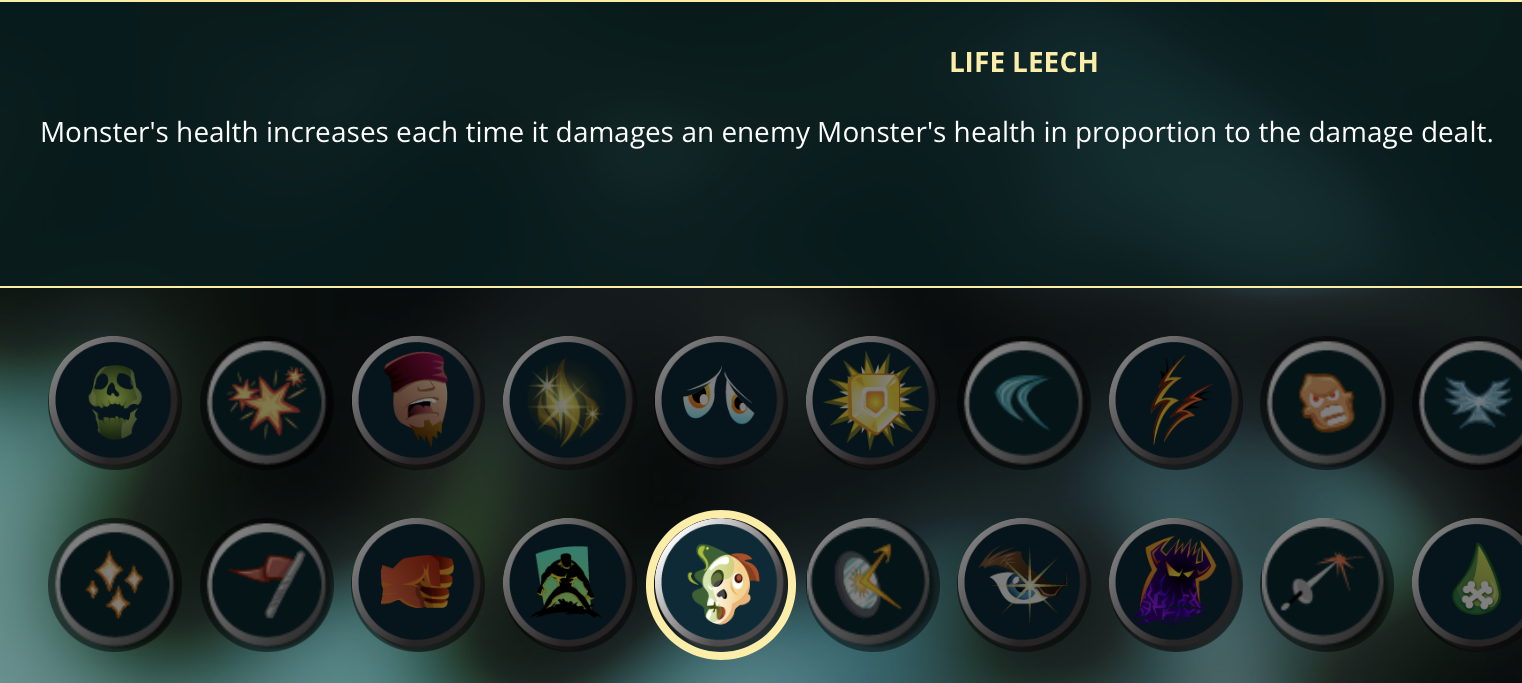 You can find a list of these abilities in the game.
In the picture below you see all the monster ability symbols.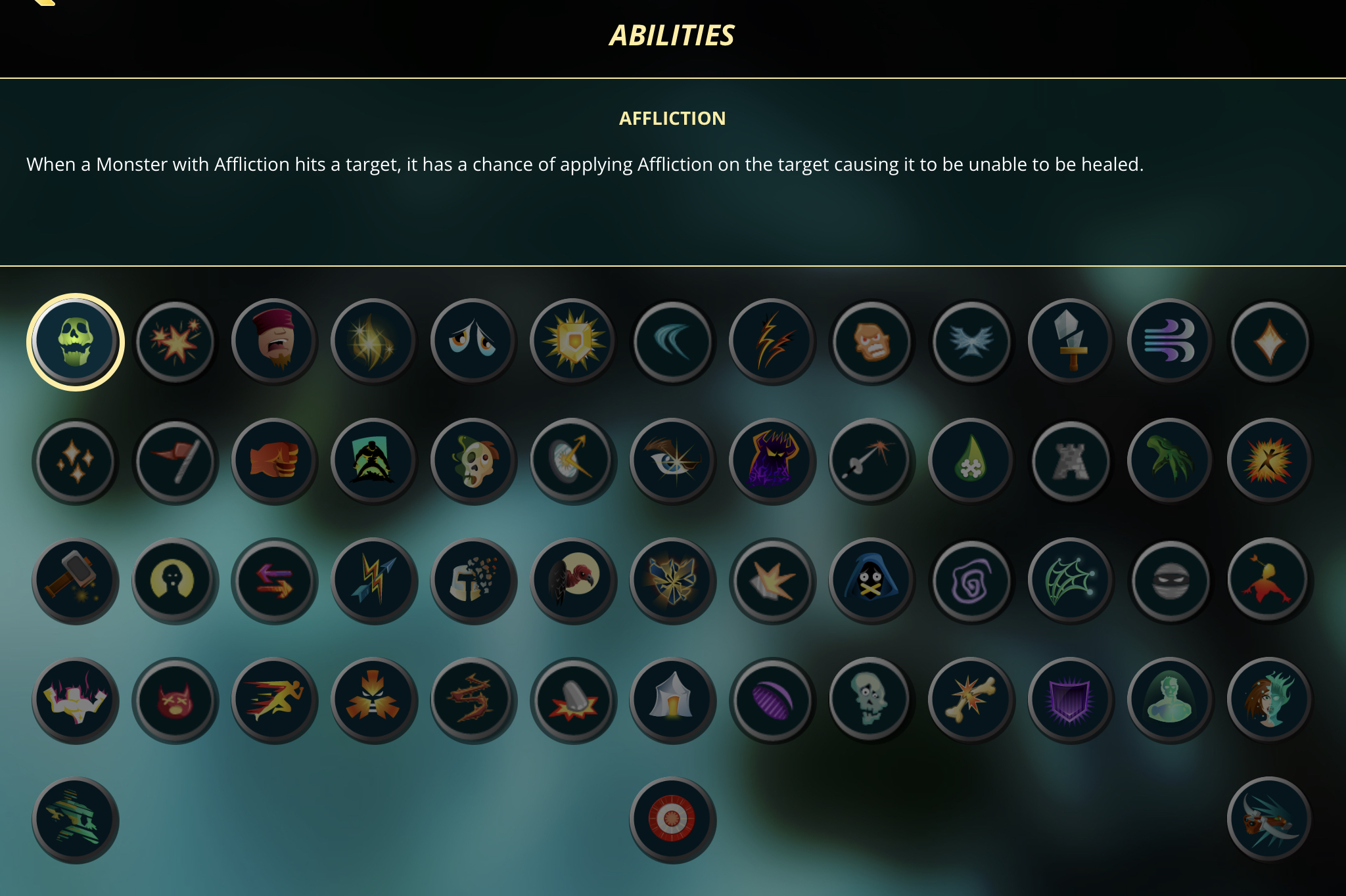 This symbol represents the ability is Affliction
.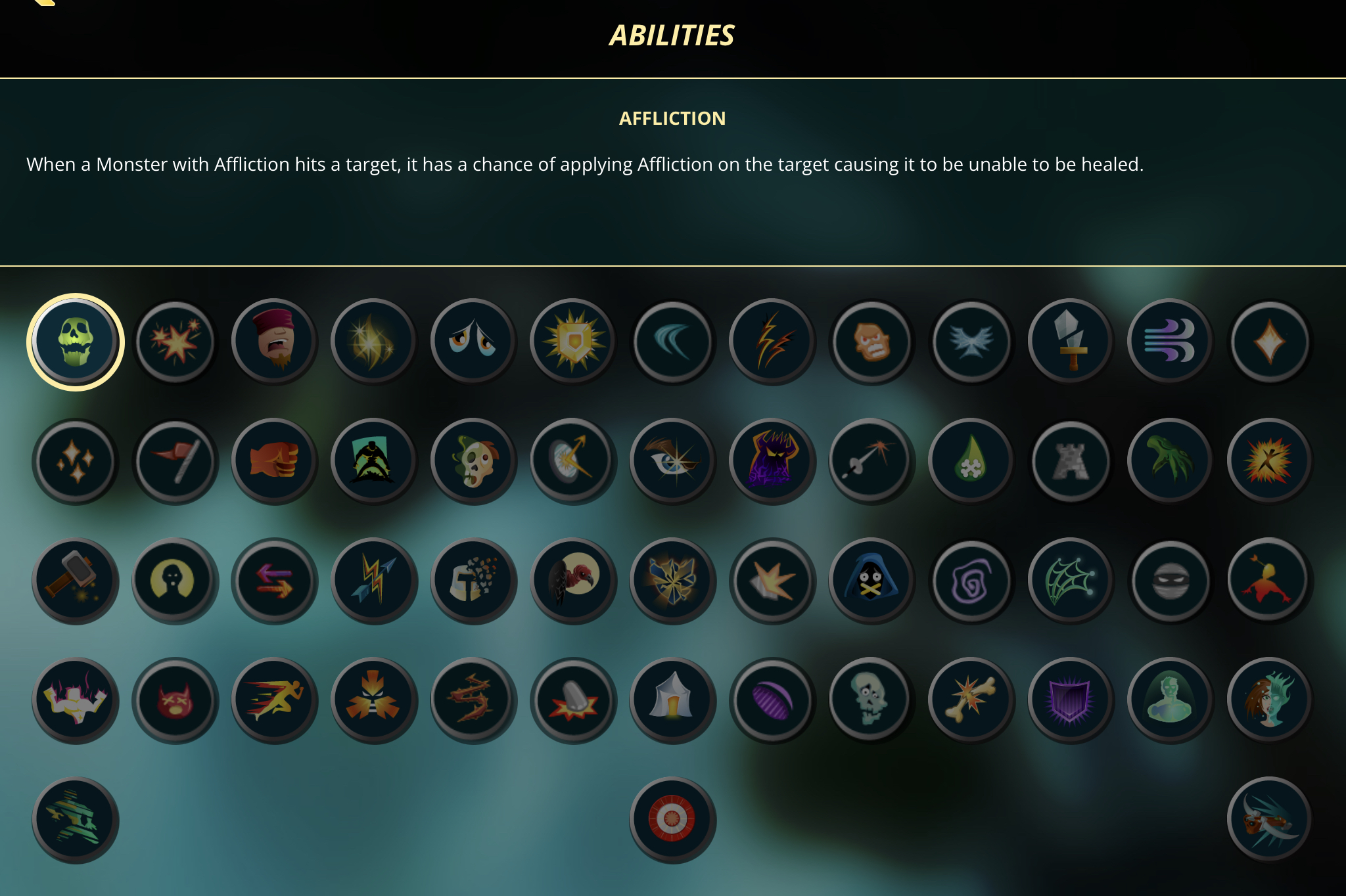 Affliction
*When a Monster with Affliction strikes a target Monster, there's a chance that Monster can no longer be healed.

Last Words
These abilities are an exciting part of the game and require complex strategic decisions when guessing what type of attacks and special abilities your opponent may deploy against you. As you can see there are many variables which determine outcome in this game. It's not as simple as strong attack and long life bar! The more you learn about Splinterlands, the more you realize it is like most things in crypto, more interesting and more complicated then you imagine.
The End.. for now.
---
---