Hand drawing of Splinterlands Monster "Bobold Bruiser"
Hi there lovely and creative people of Hive World,
Hope you all are fine and having an awesome day
We have Sunday again and I was already pick my monster from Splinterlands game to draw and animate for this #creative-sunday but its not always happen what we plan or as per our thinking so the same happened to me.
Last night, my friends/relatives tell me about their plan. And for that we have to go at early morning.
I was not sure to come so sooner but yeah, I was in my way to back home and I explore #ecency app and check @shopnilhasan art work, it was about 9:45PM when I was exploring his blog. And I then decide to draw a character for this creative Sunday (if I can in time) and so I skipped my dinner when came to home and start my drawing work in no time.
This time, (as I shared the whole story) I am just draw one full piece of #Splinterlands character. No pieces to joined and to animate because I haven't much time to do that job 😌
Hope you all will still love this single piece 👇
Selfie with my Drawing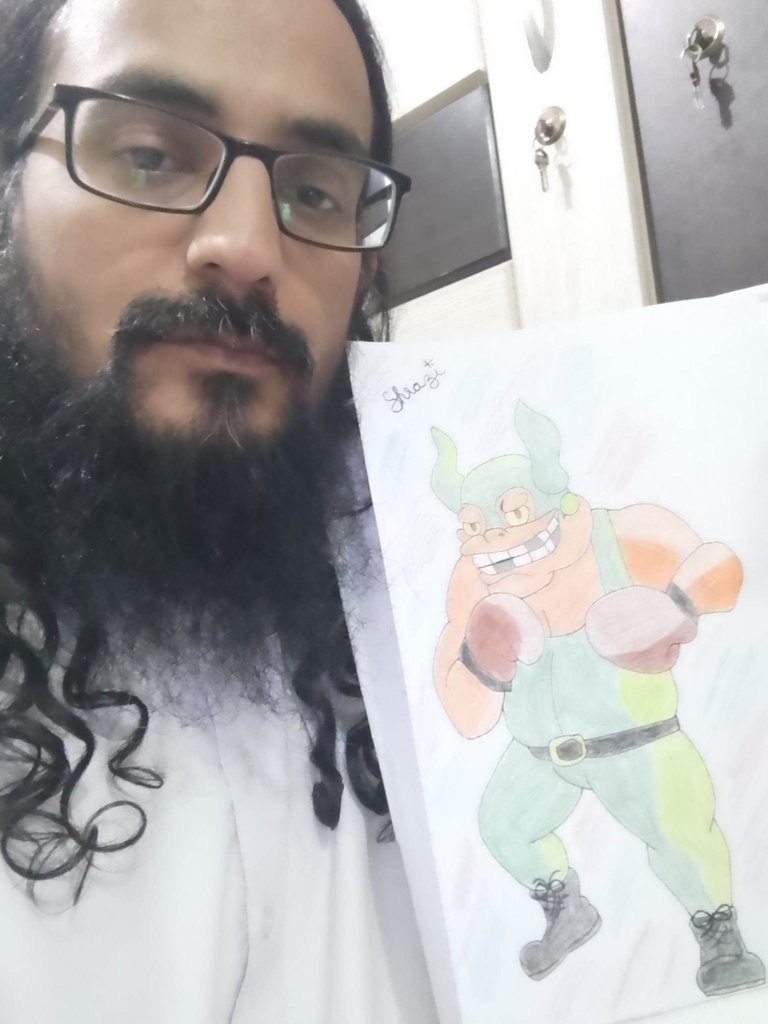 Kobold Bruiser hand drawing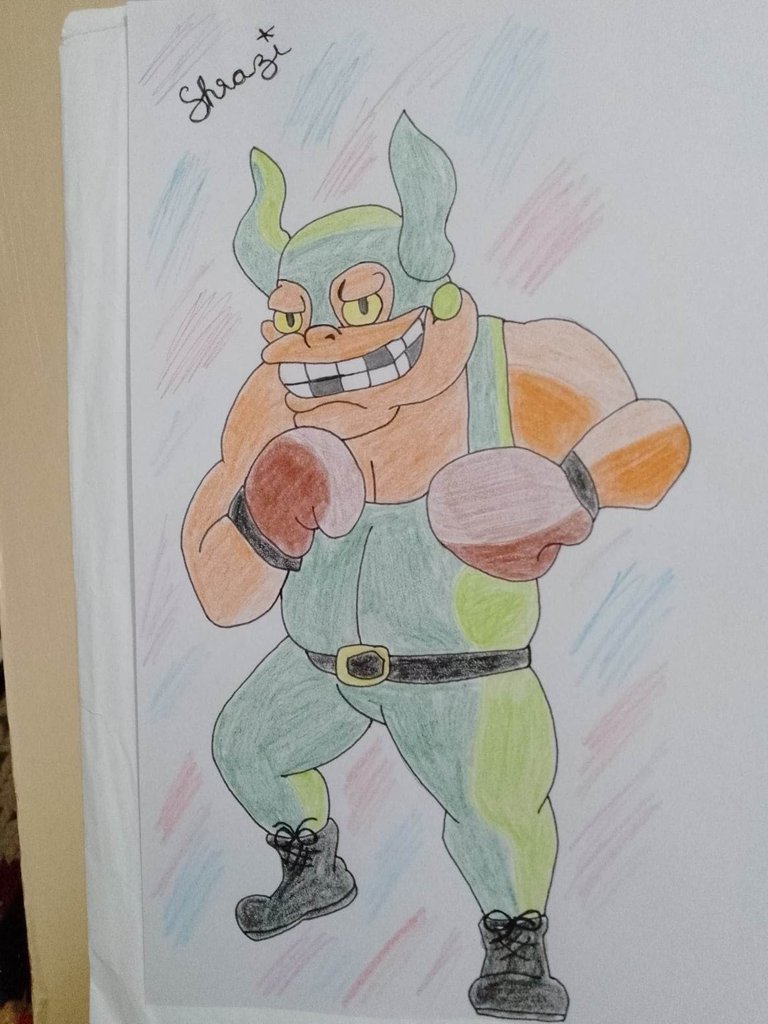 Real Image at Splinterlands Lore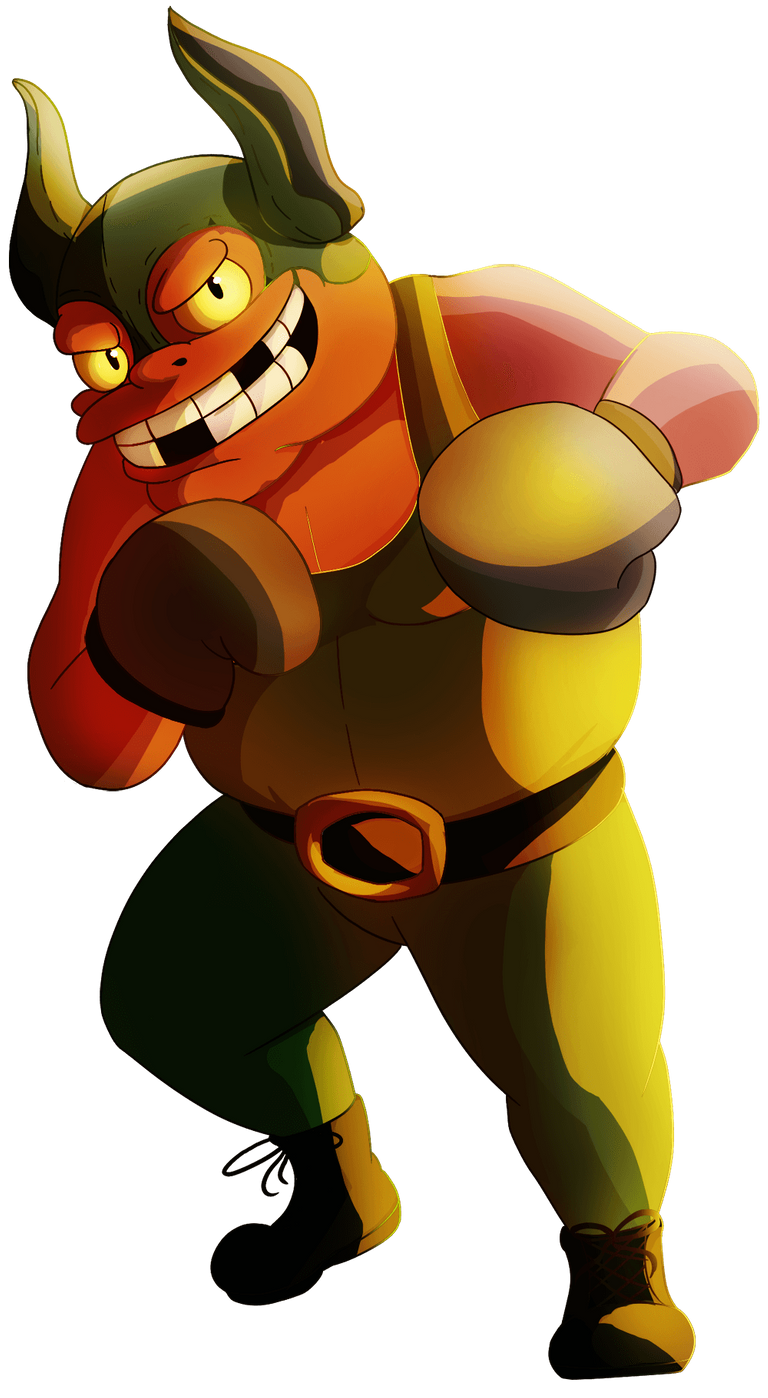 Image Source

Tools for drawing :
Paper, plastic desk, pencil, color pencils, black pointer, rubber etc.

While I was working on my drawing, my son
@iamshahzaib
finished his dinner and joined me and he finished with something different.
I was much busy in my drawing work, but I remember he asked me my name Spelling, and I replied him that if you are making something, put your own name on it.
And he picked my words and put his name (signature) on his work board HEHE
I love that he wrote in artistic style, and some ordinary alphabets 😁 👇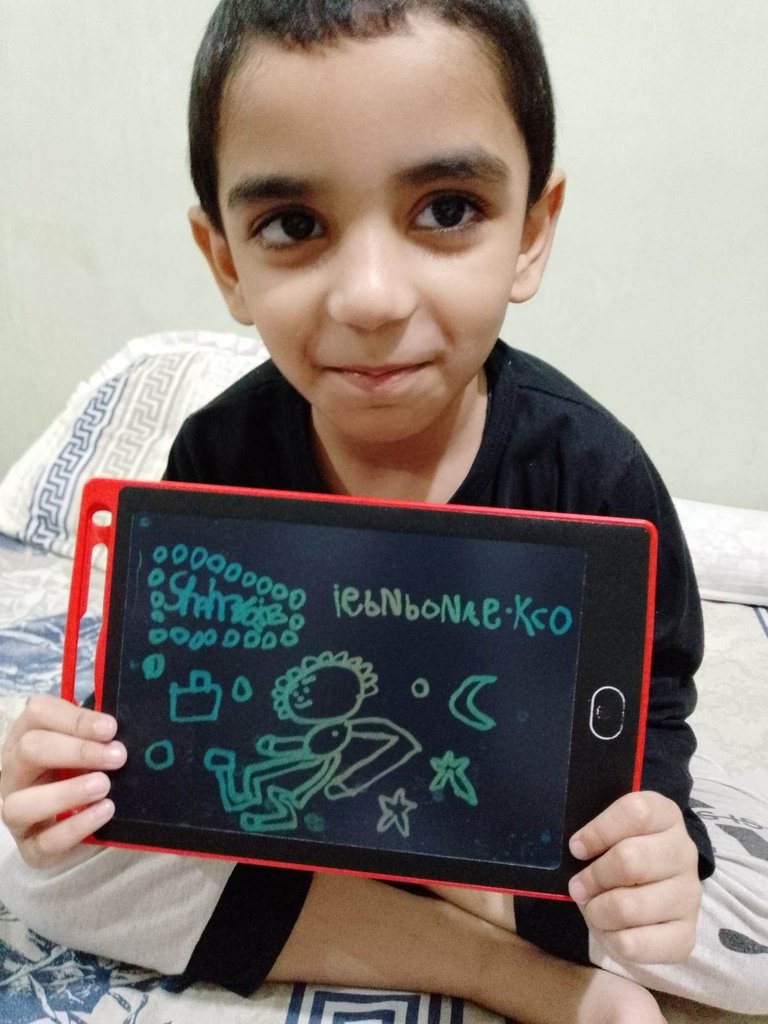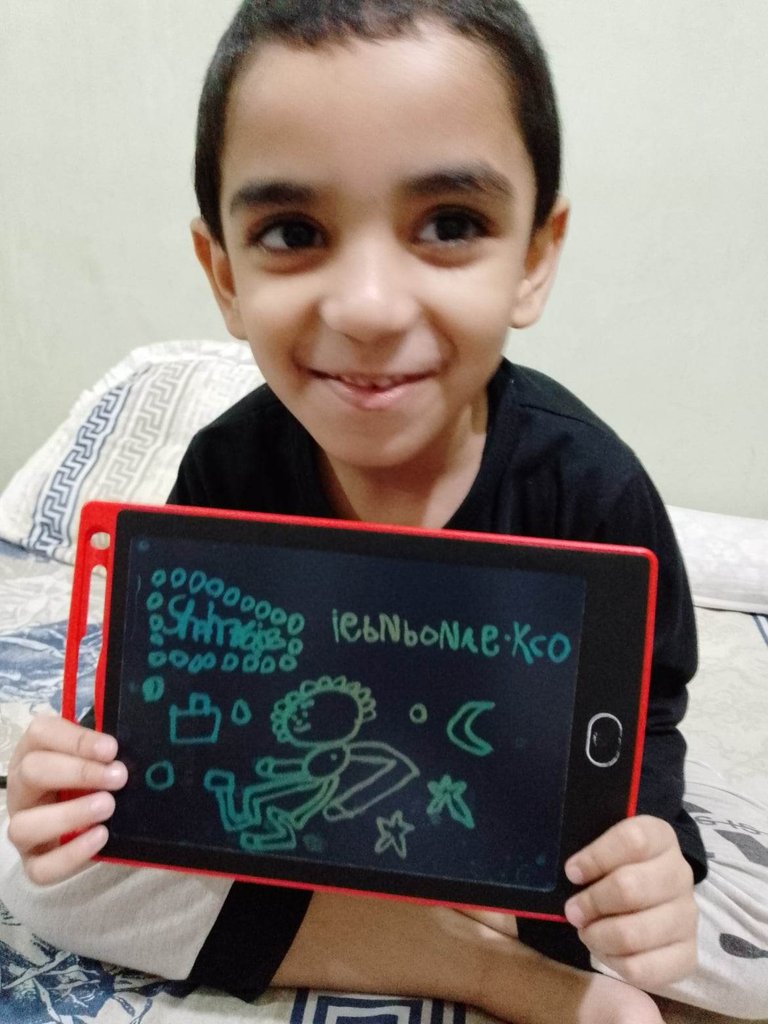 Steps of drawing :
I started my character drawing with its face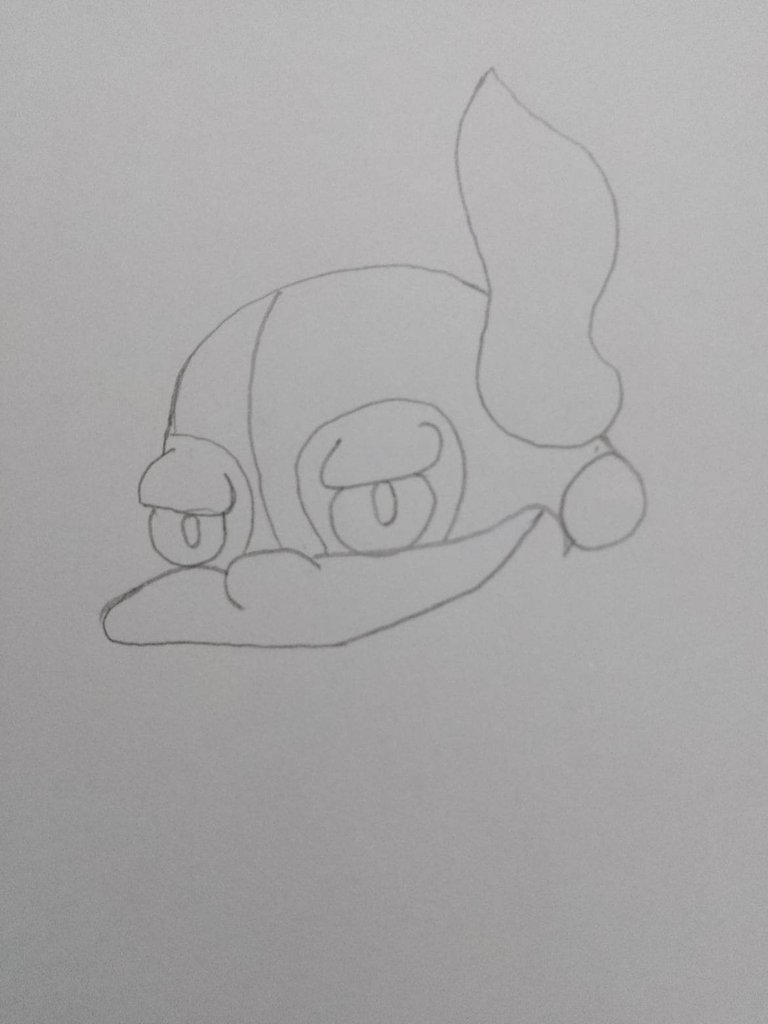 Used lines for using dark and light colors (removed/rubbed at the end)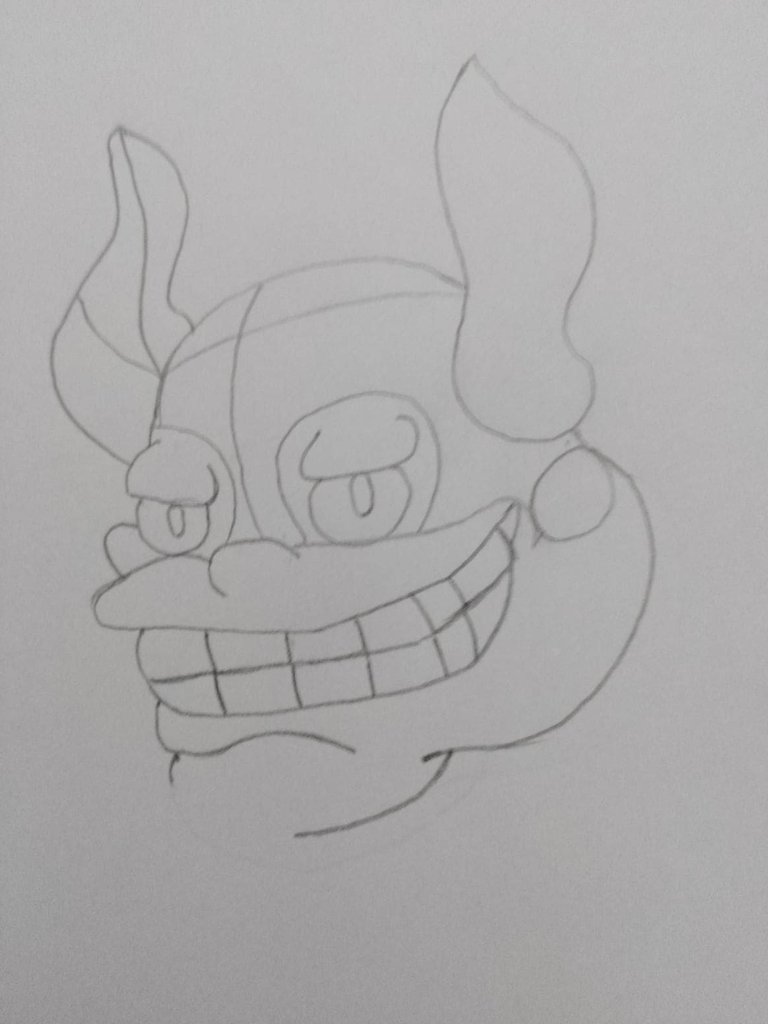 draw its boxing arms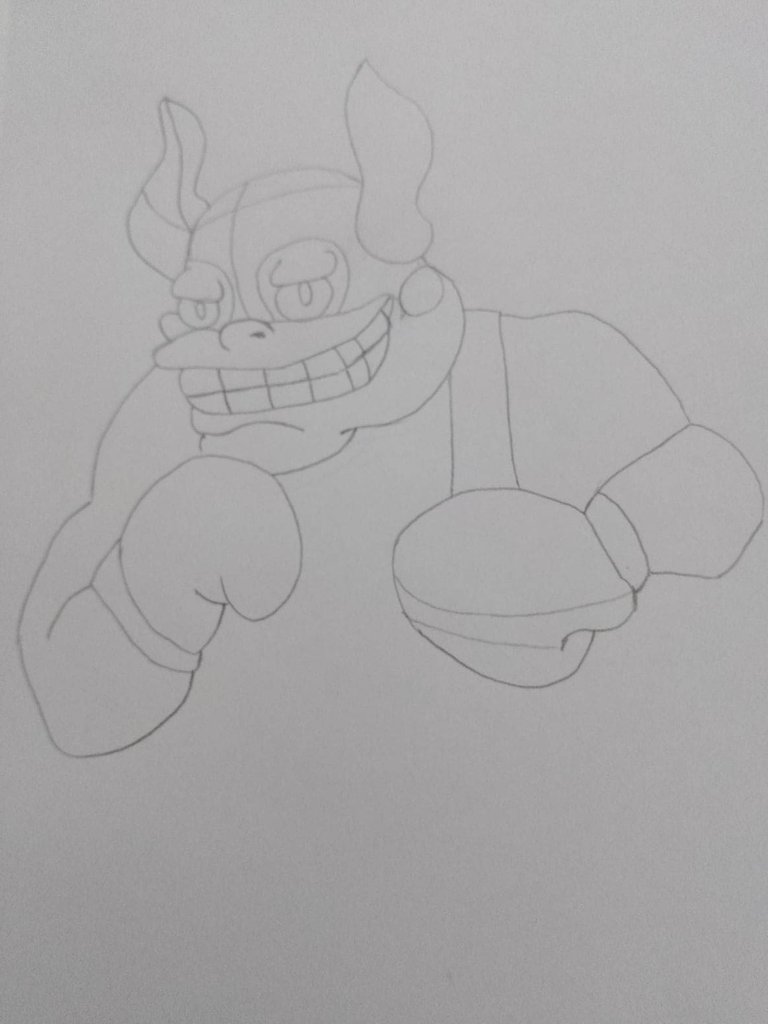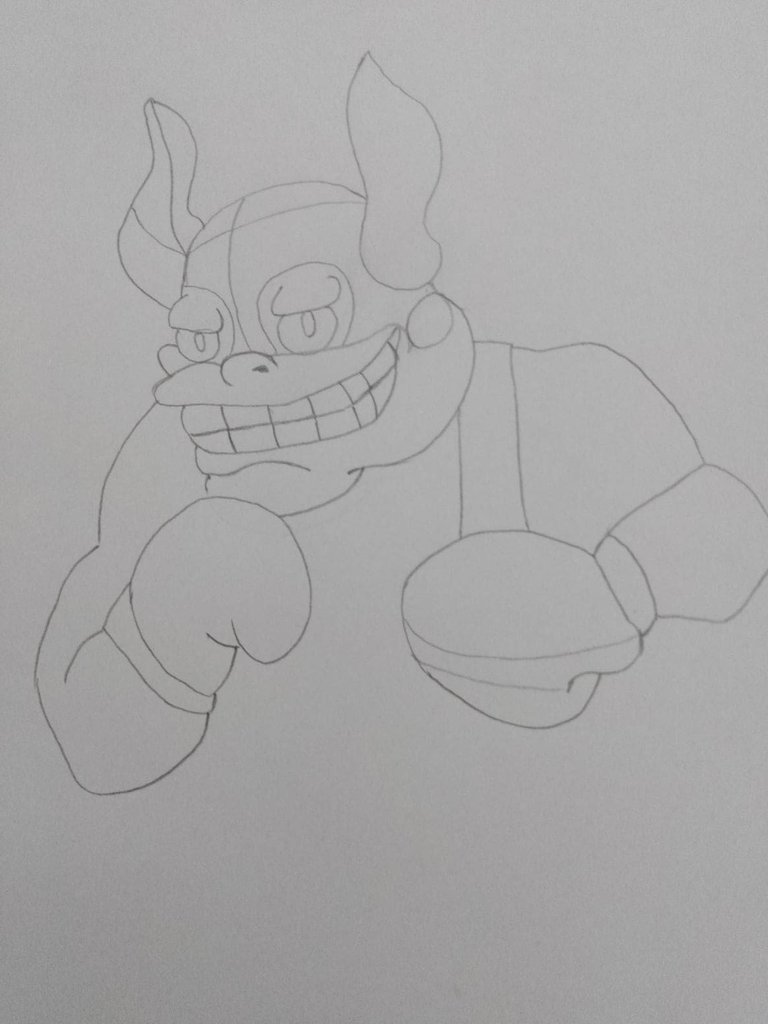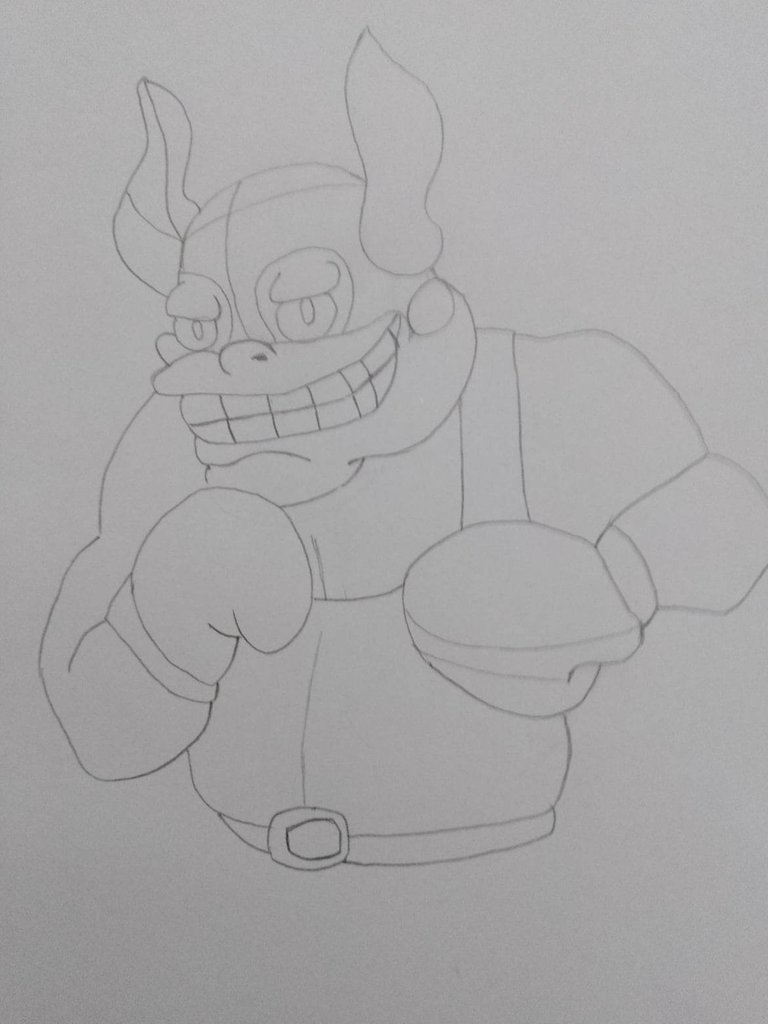 finished my pencil work for this character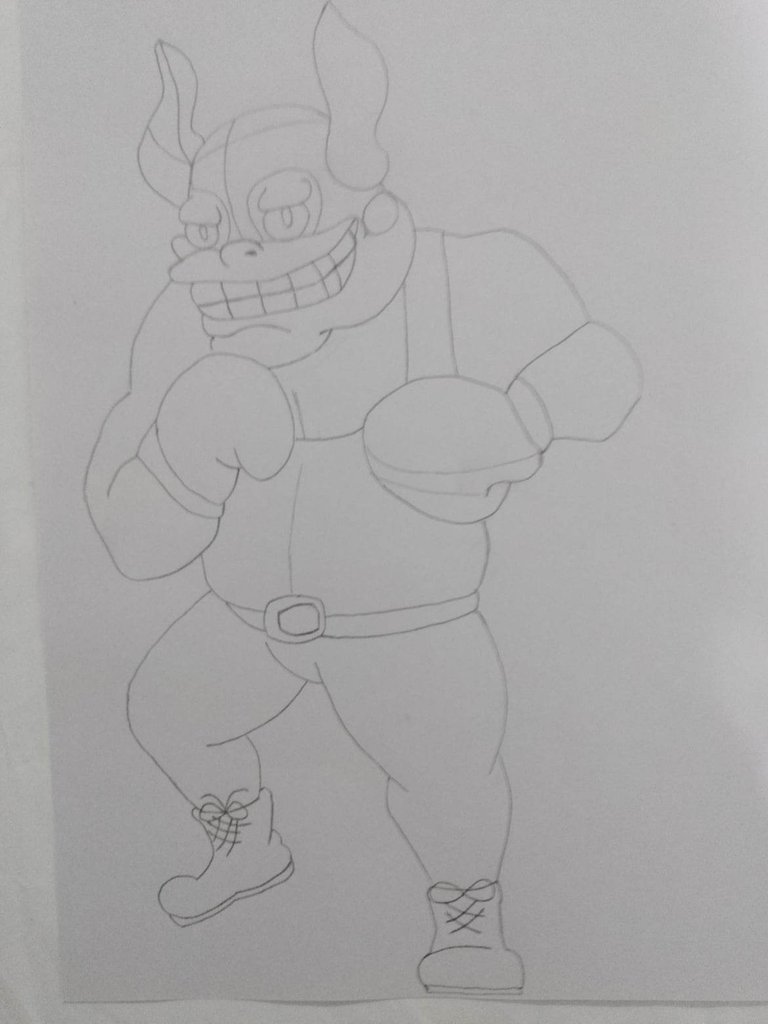 Used black pointer on pencil, rubbed all pencil from the paper and start coloring on the character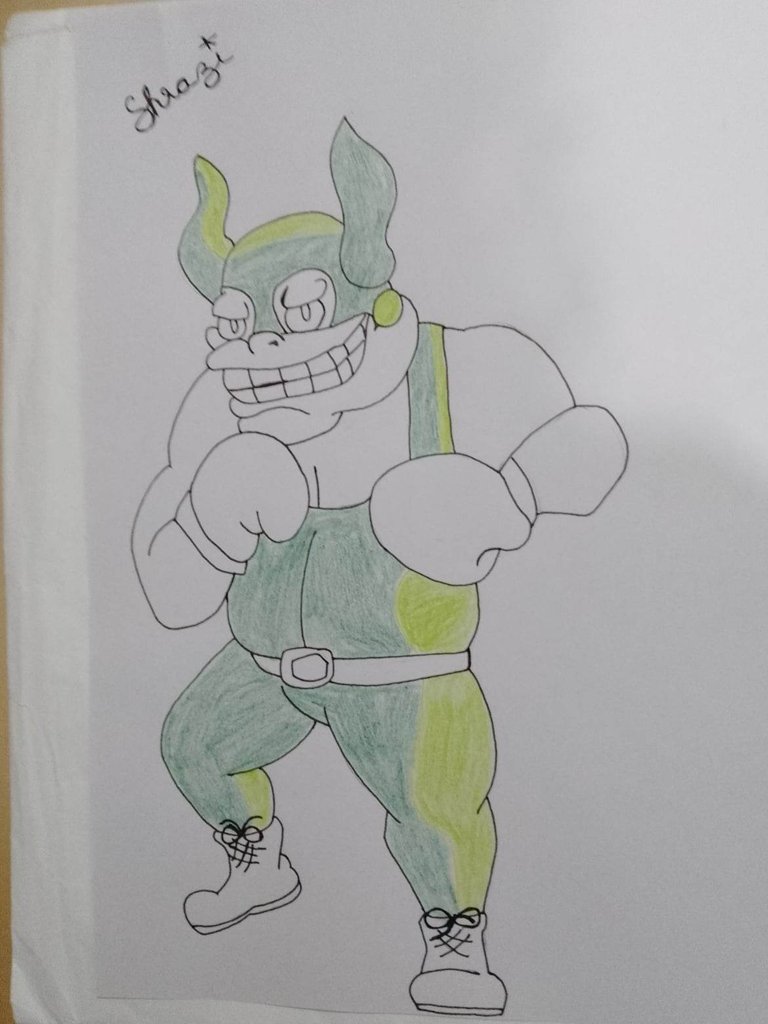 that's the final piece of my drawing Plus coloring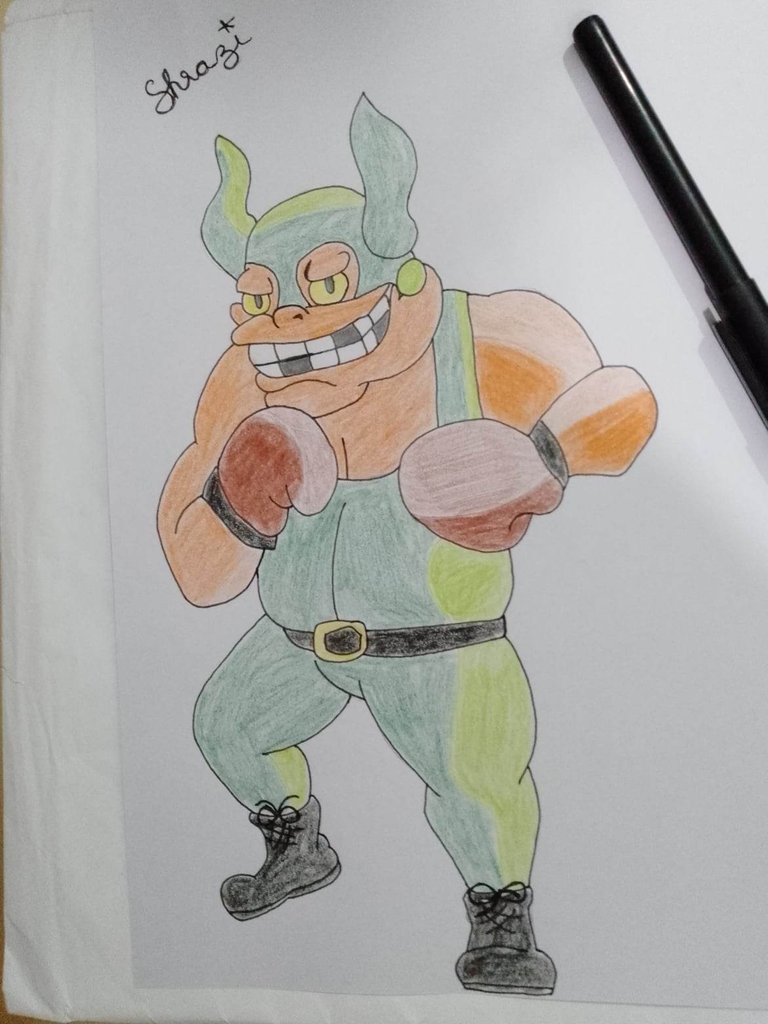 In between my work, I just walk to my mother and said, Ammi I have only 1 hours to complete my drawing and she replied in no time... "You can do it" 😅 and she was right. I did it 😂
I am going to push "Publish" button and its 11:43PM at the moment.

Hope You like it,
Thanks for the Visit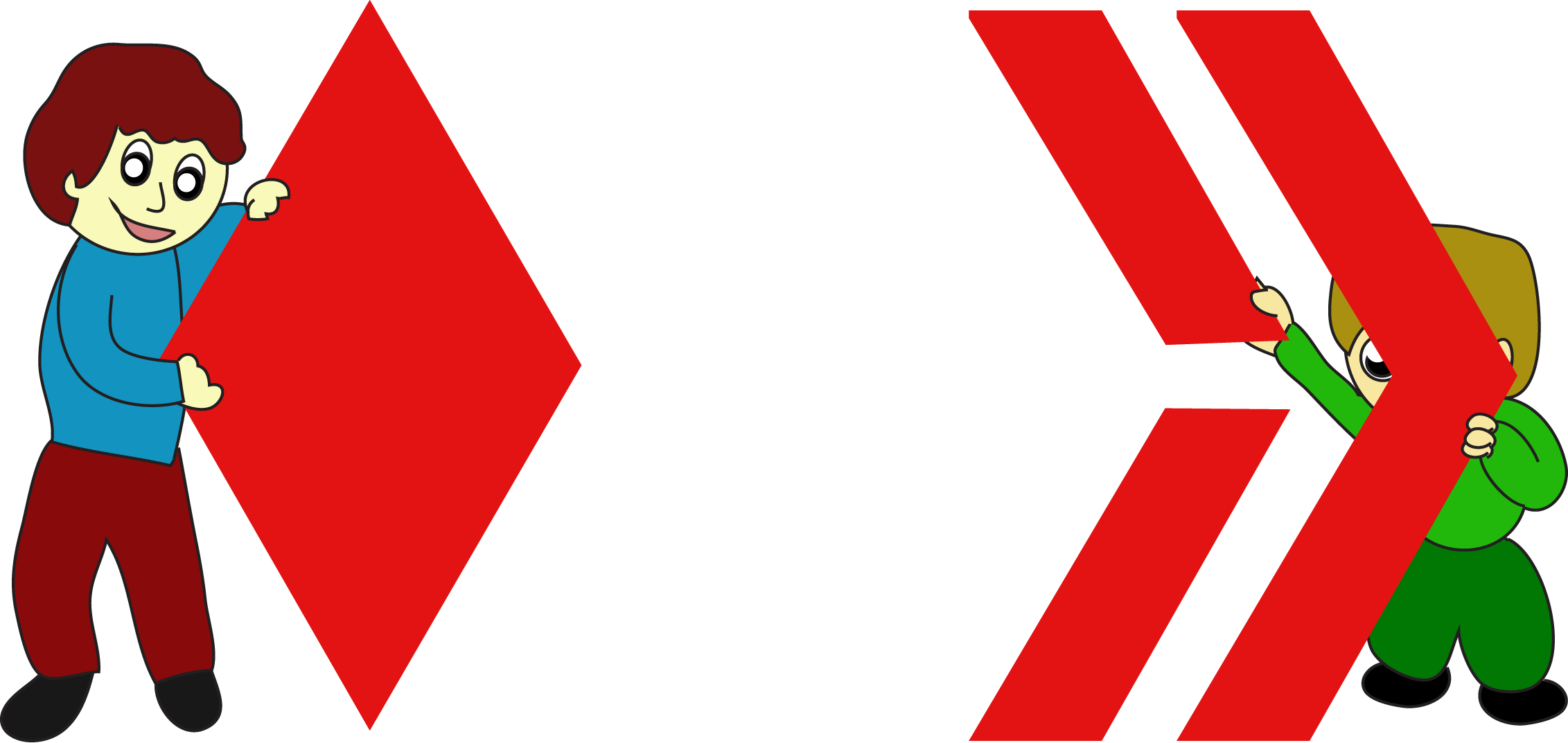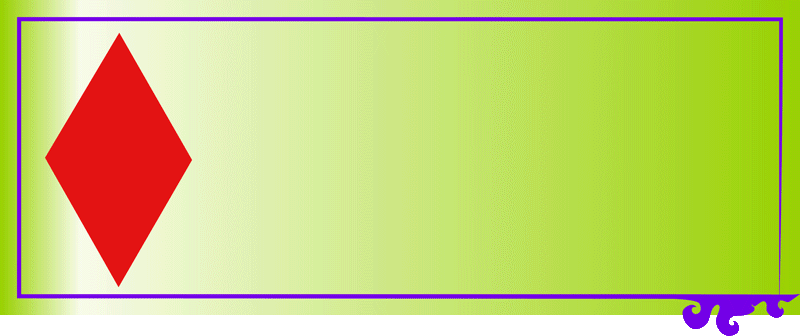 ---
---