Silentwill goes to Dygycon7!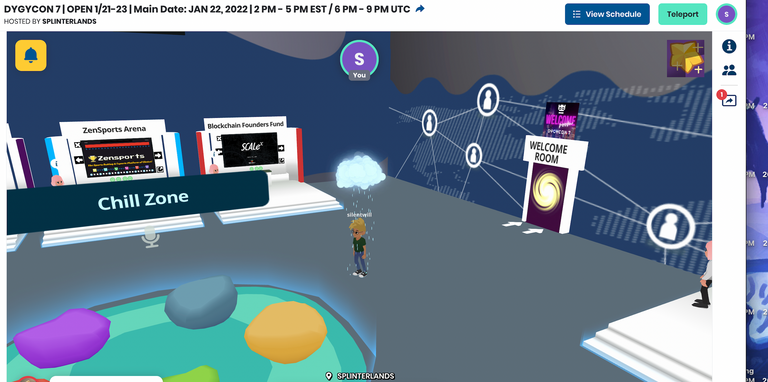 Hey everyone! This weekend I decided to attend the @dygycon 7, the live digital conference event by @Splinterlands! While technically this is not the first time I attended the Dygycon, last time I only logged in once and did not really explore.
So this time, I made sure to check out the cool things we can do there. First off, there is a photobooth section and after being able to redeem codes thanks to @waffleskitty who told me how to find them, I was able to become Alric, then a Smoking Doctor Blight, though this dude with a bird in his head is the real me.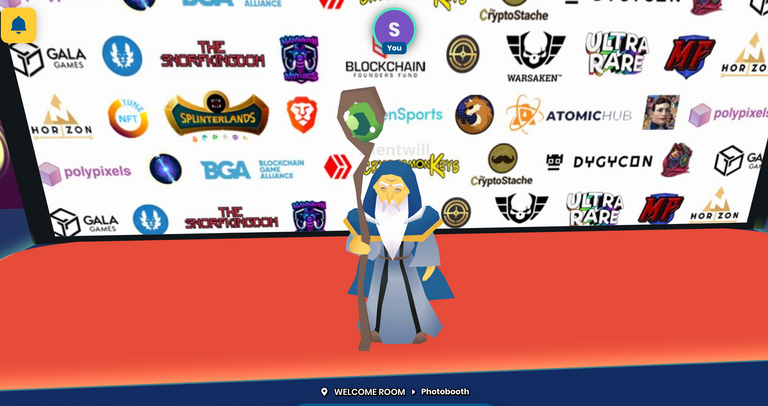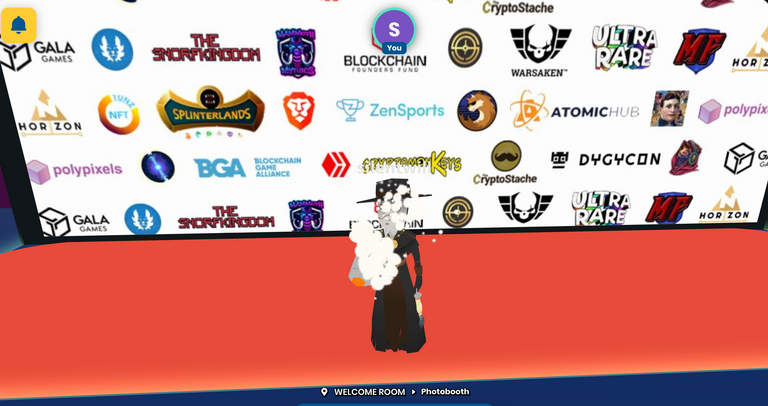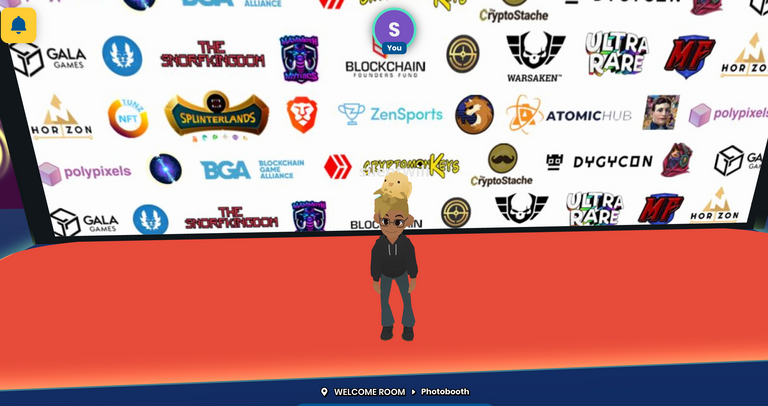 I also managed to eat some burgers and hotdogs, sipped cola, coffee, and lemonade, view the booths of Splinterlands, Zensports, Mammoth Mythics, Cryptostache among others, catch some fish, pick up some stars that made me small, jump high, or rain on my unshowered self, and throw some corn hole where I did manage to get in the daily leaderboard.
Unfortunately, the main events were scheduled during my sleeping time so there wasn't as many people during the times I went there but still managed to have fun and hit the dance floor with these cool peeps.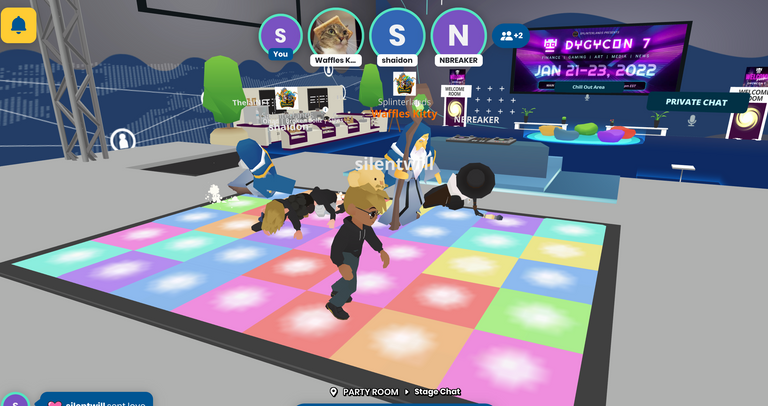 Look here, I'm on their Twitter too!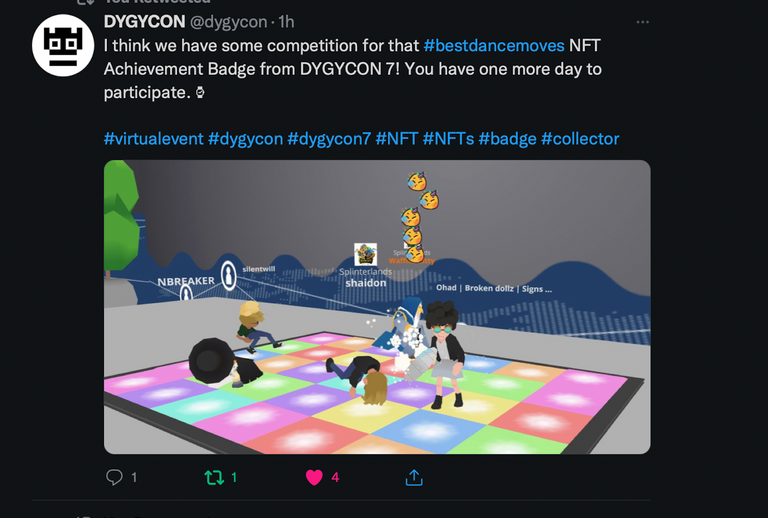 If you haven't attended, I believe you can still register, there might also be some giveaways you can participate on. There's still one day left, hope to see you there!

Not playing Splinterlands yet? Sign up for free now! You can earn NFT's you can trade for fiat money!

You can also catch me on discord. Join the futureDECscord server for awesome giveaways. We are still giving away a Doctor Blight for free!


---
---