2 Simple Methods for Airdrop Calculation
Hi guys! Today I'll talk about the SPS calculation
Some of you guys might wonder, how can we calculate the SPS airdrop or how much power do I need for 1 SPS. There are 2 ways to find out the answers.
I also provide you a free google sheet template.
*This is my opinions for the calculation, there might be some error in the formula, but you can use it as a guideline.
1.Manual calculation

You can do it manually using a calculator, google sheet or excel.
Here is the link Google sheet for SPS calculation (For the google sheet you can download and insert your own number by following the steps below).
Step 1 :
You need to click on the SPS on the home screen of Splinterlands.
Here you will see the information of your assets that calculated into airdrop points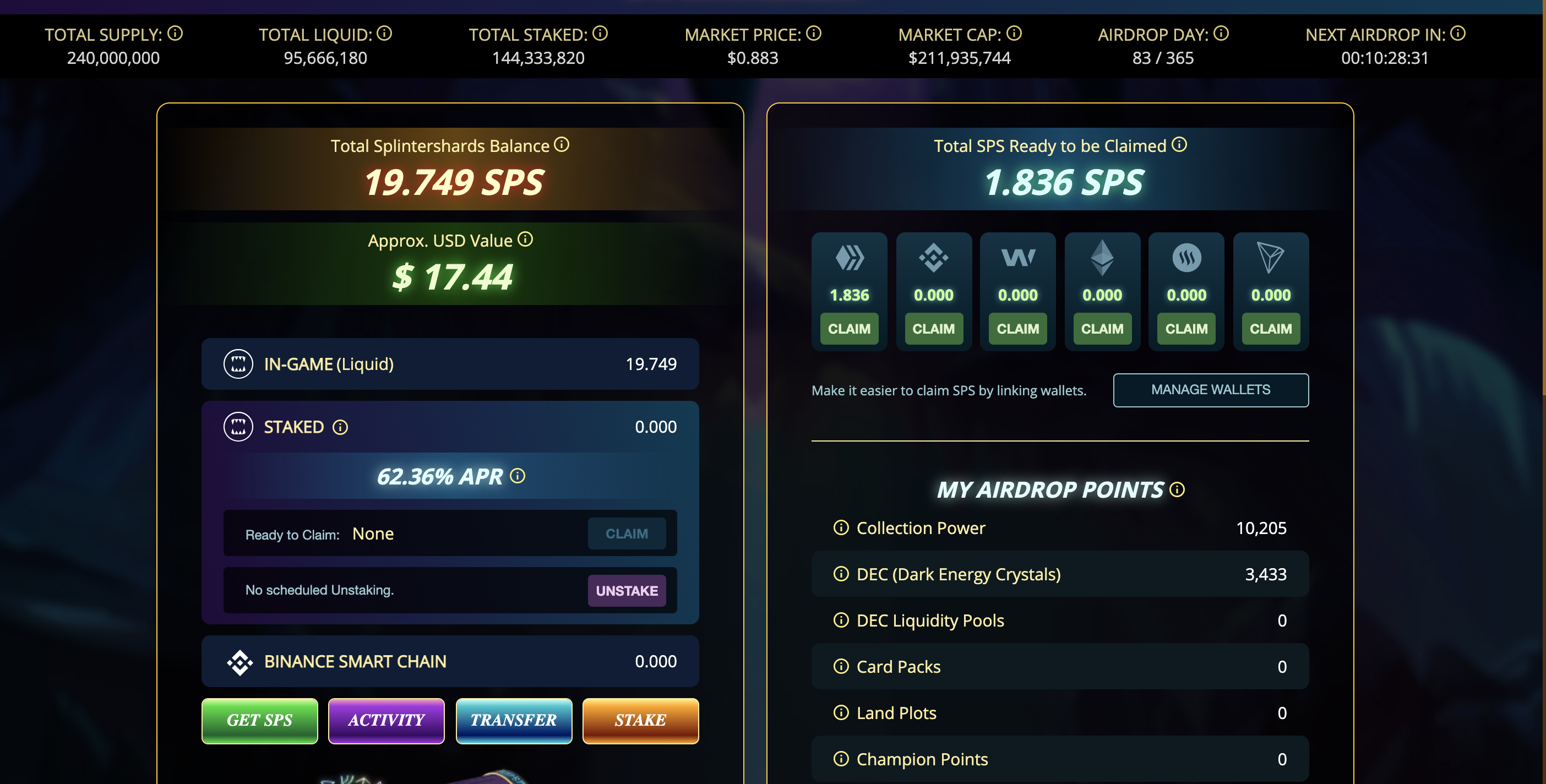 Step 2 :
There are only 3 simple number needed in this calculation.
1. Your total SPS ready to be claimed on that day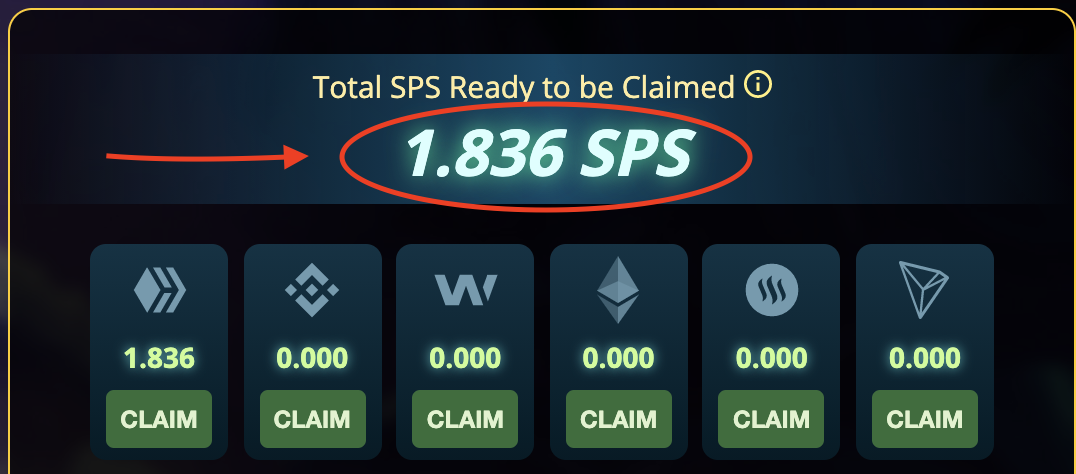 2. Your total airdrop points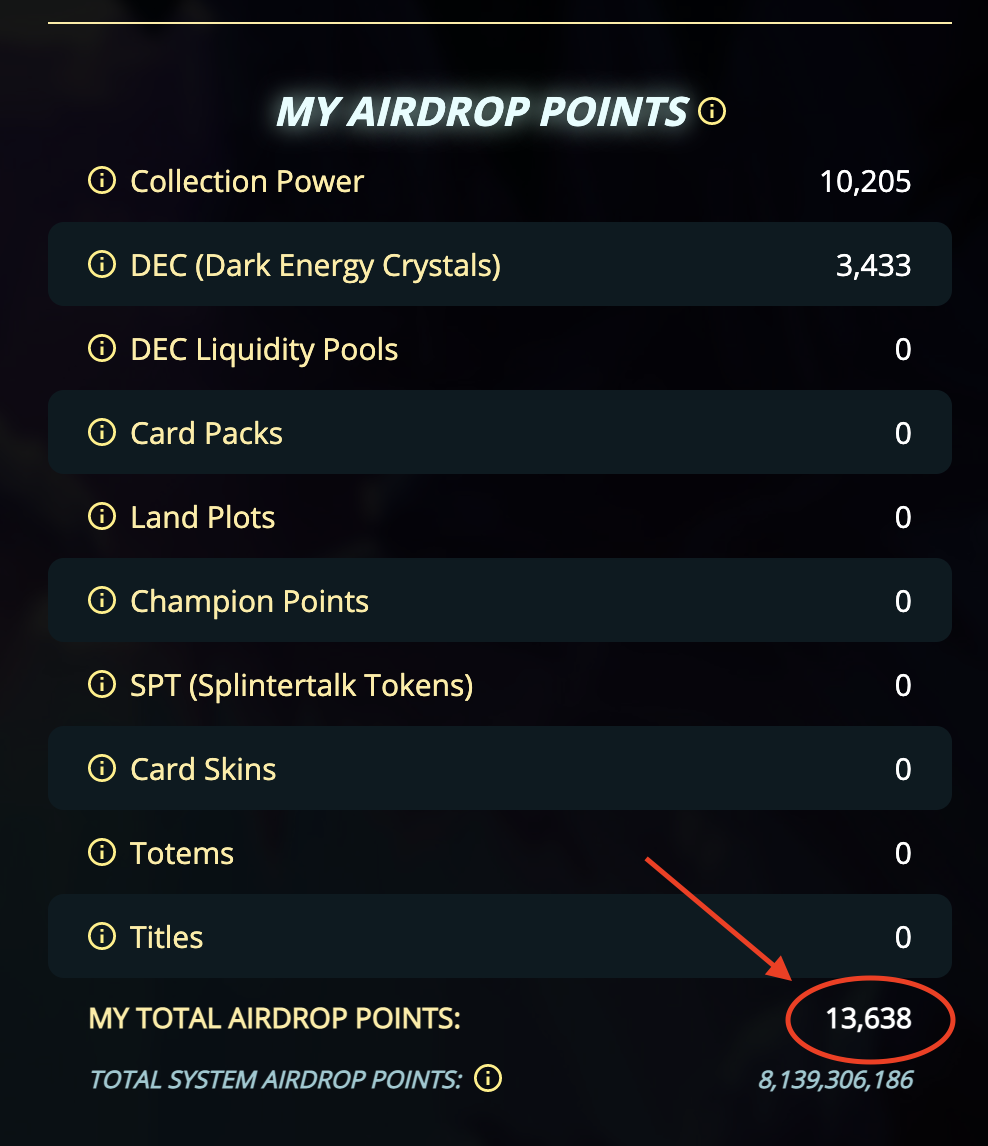 3. The total system airdrop points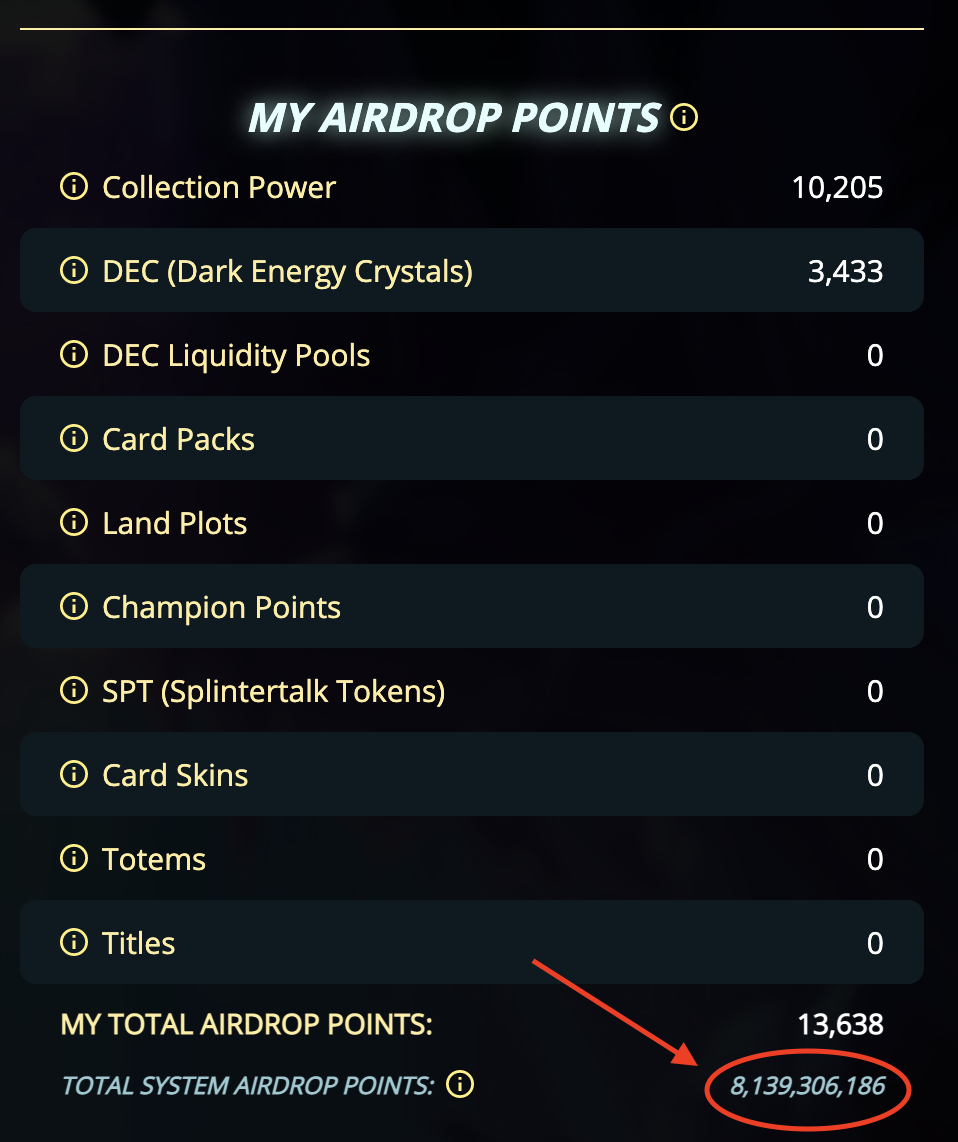 Step 3 :
To find your shares of the airdrop, you need to divide your total airdrop points by the total system airdrop points.


0.0001676% is my shares of the airdrop for 17 October.
Next, for the total airdrop supplied for today. You can divide Your total SPS ready to be claimed on that day by your shares of the airdrop.


Here is the total airdrop supplied on 17 October. This amount is quite similar to the amount mentioned in the SPS White Paper.
Now you can find how much power need to receive 1 SPS, take total system airdrop points divided by total SPS supplied today.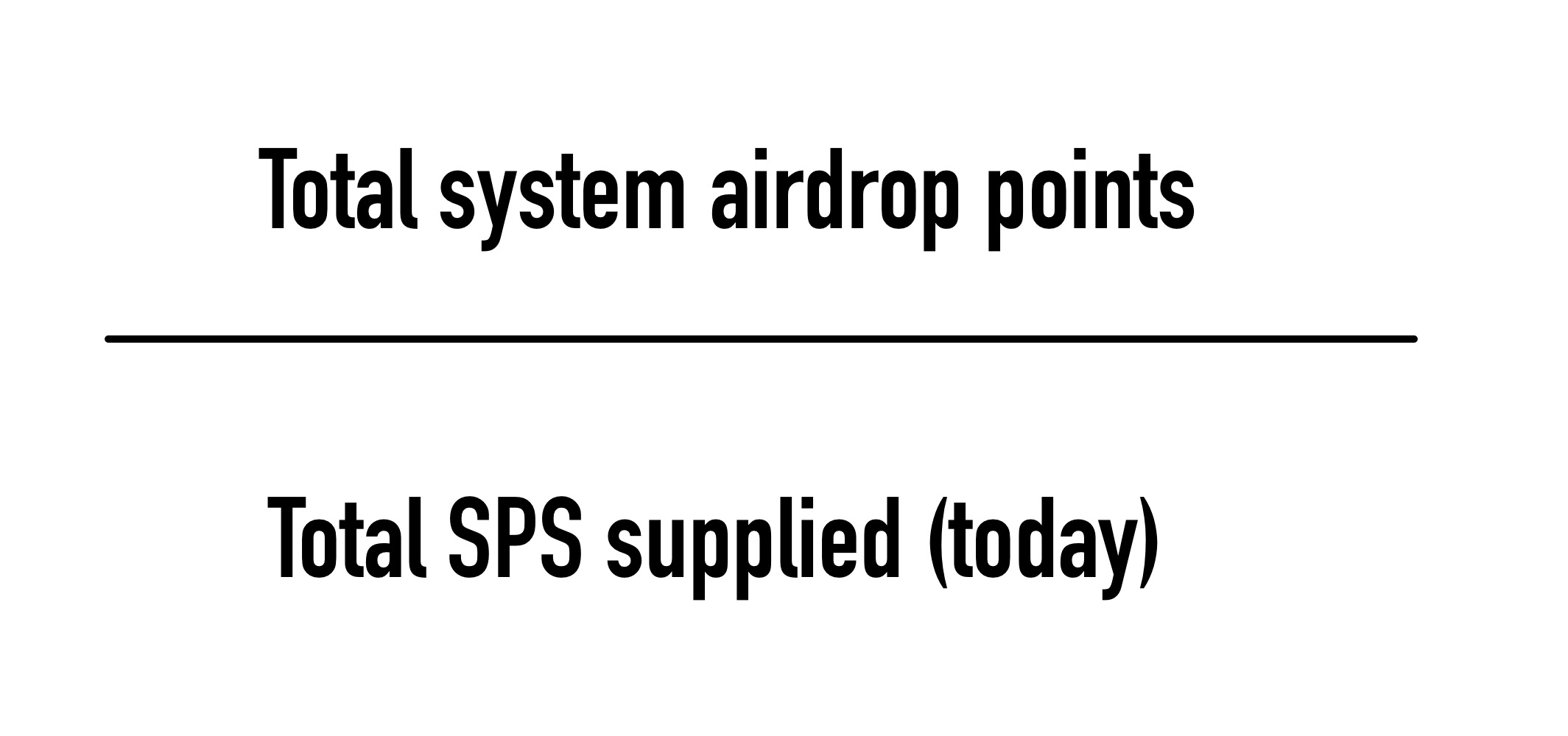 As you can see, if you have 7428.10 power you will earn 1 SPS on 17 October.
2.Website
Apart from the manual calculation you can enter the website Splintercards.com.
You can enter all of your information of your assets such as DEC, collection power, land, etc. It will automatically find the SPS dropped for you, but my first method also provided you the power per SPS or SPS per power.
Finally you can use my google sheet as a template for recording your airdrop day by day.
I hope this blog will help you with the SPS calculation process and give you some idea for assets holding.
If you like this blog please press the like button, if you have
problem or you want to share some idea feel free to comment below!!!
Thank you so much :)
---
---