Sharing a Battle Using Efreet Elder
Hello Hivers and Splinterlands gamers!
I bring you another battle! Thank you to the organizers of this fun challenge: @splinterlands and @carrieallen, and those who have been helping in the curation of articles!
You can read about it HERE
The Feature Monster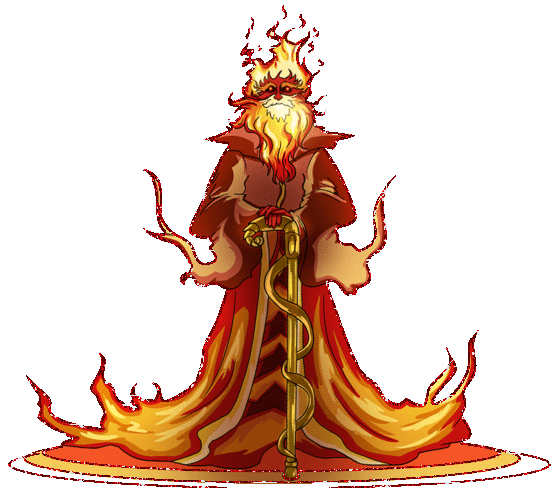 THEME: EFREET ELDER
Edition: REWARD
Rarity: RARE
Element: FIRE
ATTACK: MAGIC
ABILITIES: Last Stand at level 1; Phase at level 6
---
The Ruleset
Battle Mana- 24
Unprotected- Monsters do not have Armor, and do not get Armor from Abilities or Summoner buffs.
Explosive Weaponry- All Monsters have the Blast ability.
---
The Strategy
1. Arrange monsters according to: Melee, Magic, and if there are still spots available, Ranged.
2. All monster must have a ability to attack from behind the first position.
3. As much as possible, fill all six positions.
---
The Lineup
Click on the link to watch the battle.
https://splinterlands.com?p=battle&id=d237836970f9e96341256183970b10242cc5852f&ref=silversaver888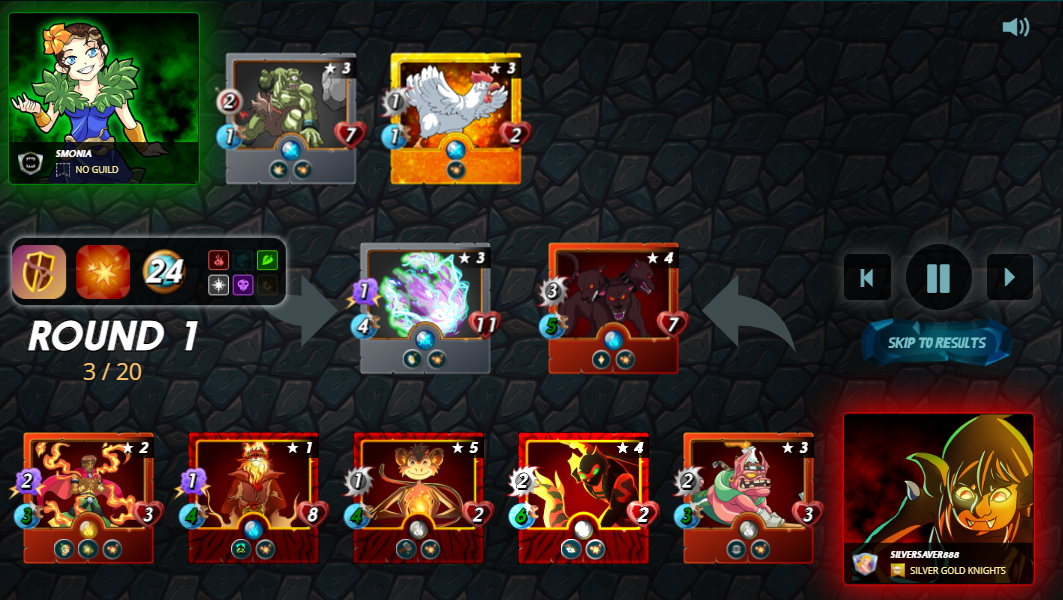 All Monsters have the Blast ability.
Summoner Pyre- All friendly Monsters have +1 Speed.
1. Cerebus, Heal +Blast- 4 +1 Speed, 3 Melee attack, 7 Health. Restores a potion of the Moster's Health in each round.
2. Kabolt Miner, Sneak +Blast- 2 +1 Speed, 2 Melee attack, 3 Health. Targets the last monster in the enemy team instead of the first.
3. Serpentine Sky, Opportunity +Blast- Speed of 3 +1, Melee attack of 2, Health of 2. May attack in any position and will target the enemy Monster with the least Health.
4. Flame Monkey, Repair- not useable in this battle, but has the BLAST ability like all the other monsters.- 3 +1 Speed, 1 Melee attack, 2 Health. Blast ability does additional damage to the Monster adjacent to the target Monster.
5. Theme Monster Efreet Elder, Last Stand +Blast- 3 +! Speed. 1 Magic attack, 8 Health. Gains increased stats if it's the only Monster in the team alive.
6. Zalran Efreet, Life Leech, Cleanse +Blast- 2 +1 Speed, 2 Magic attack, 3 Health. Monster's Health increases each time it damages any Monster's Health in proportion to the damage dealt. It also removes all damage of the Monster in the first position on the friendly team.
---
The Battle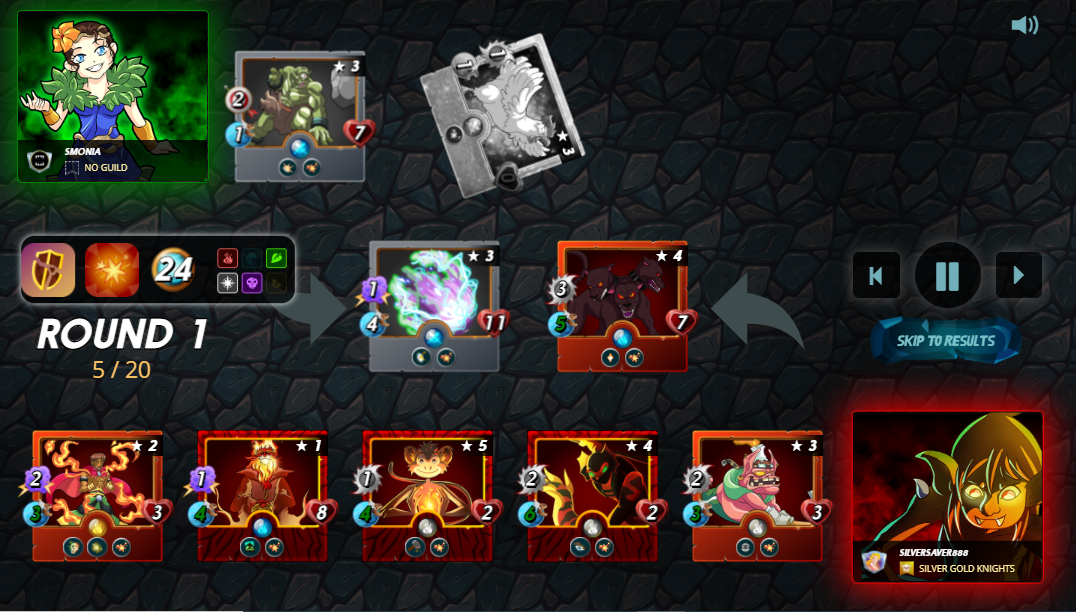 1. My Serpentine Sky eliminates enemy Furious Chicken.
2. Cerberus dessimates enemy Prismatic Energy.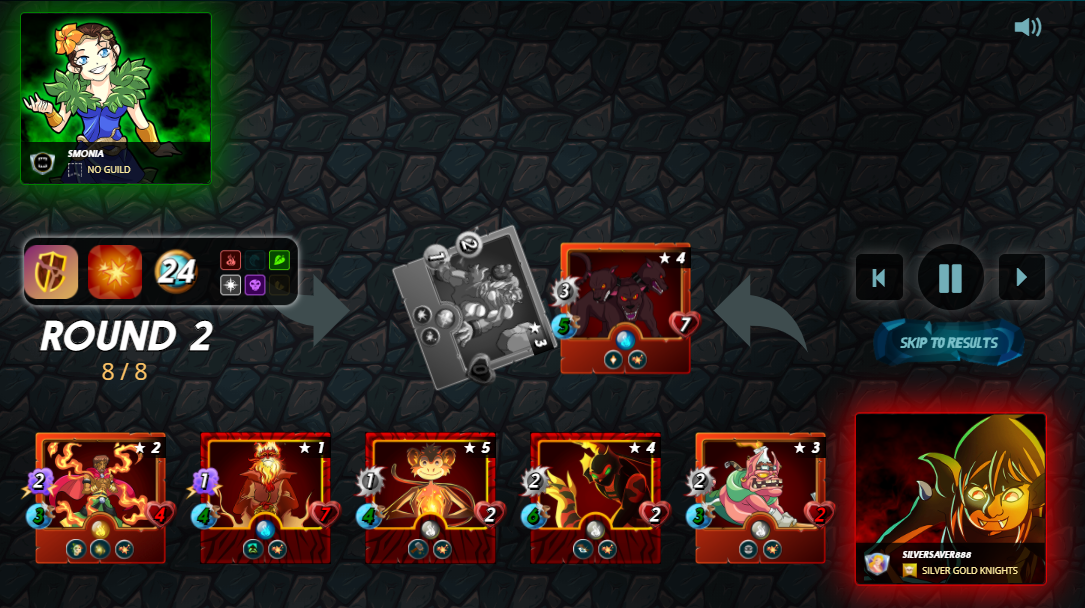 3. Theme Monster EFREET ELDER eliminates enemy Cyclops for the win!
---
The Battle Result
This was an easy win in two rounds. My entire team was intact to the end.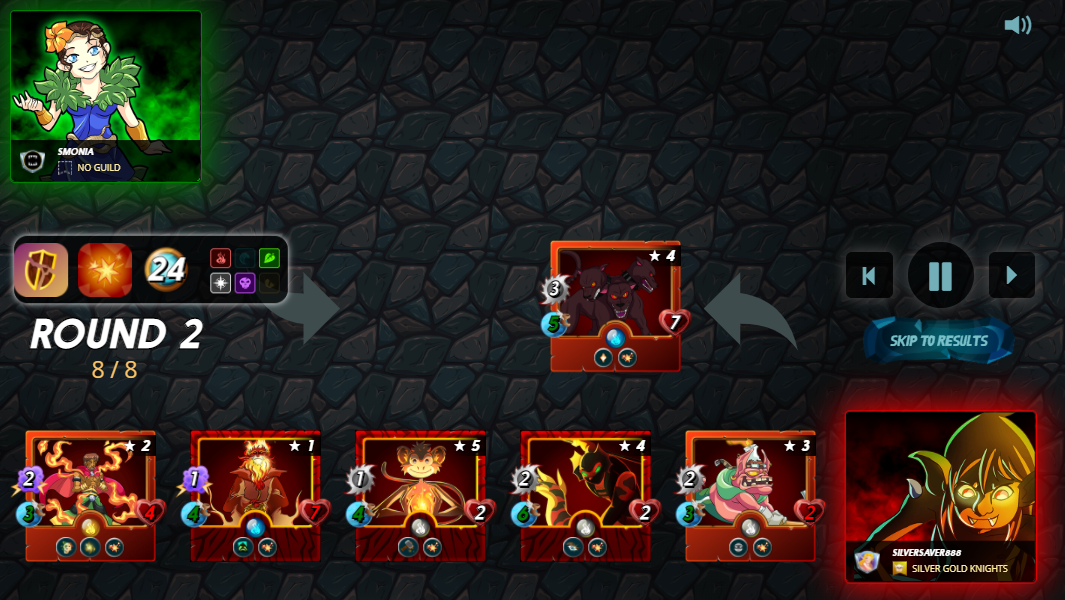 ---
There you have it! Until the next time...
I'll see you in the battlefield!
😍#ilikeitalot!😍
---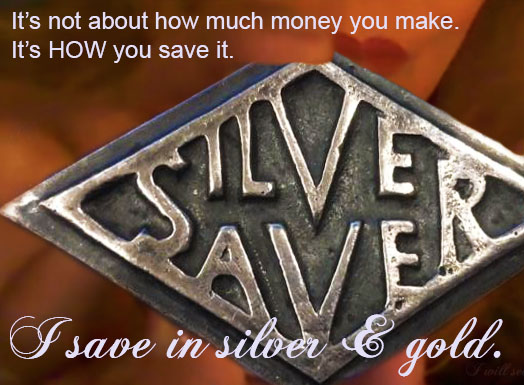 Best Regards,
I am not a financial adviser. This article is not meant to be financial advice. My articles on cryptos and precious metals share my personal opinion, experiences, and general information on cryptos and precious metals.
---
All photos, gif, and video were taken by me with my iPhone6, unless specified.
Thank you for stopping by to view this article.
I post an article daily, and I hope to see you again soon!
Hugs and Kisses 🥰🌺🤙!!!!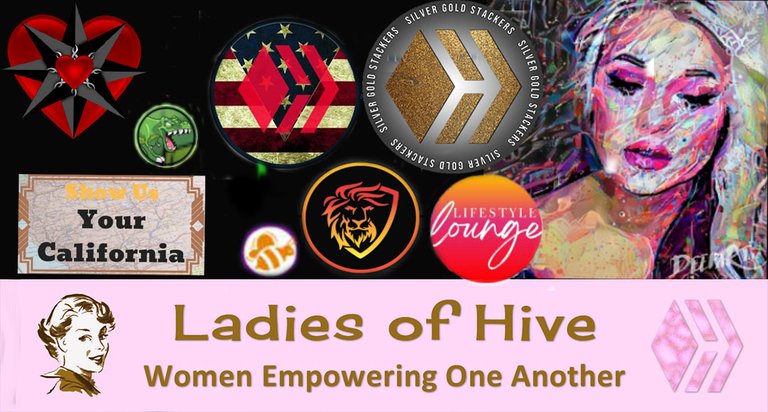 Would you like to support The Ladies of Hive Community?
Consider giving a delegation!
25 HP - 50 HP - 100 HP - 150 HP - 200 HP - 500 HP - 1000 HP - 5000 HP
---

---

---
---