The Mars: Metaverse Project - First Impression & Start of Mining App

Who wants to fly to the moon, when they can also travel to the Mars? Find out what the Mars Metaverse Project is about and how you can with very low efforts earn your first Mars Token (MRST) already now during the platform's development stage.
"The Mars: Metaverse Project" is an upcoming multi-application platform, inspired by the red planet. The project is currently in the development stage, but looking at the project page and their roadmap, Mars looks pretty exciting from a play-to-earn perspective: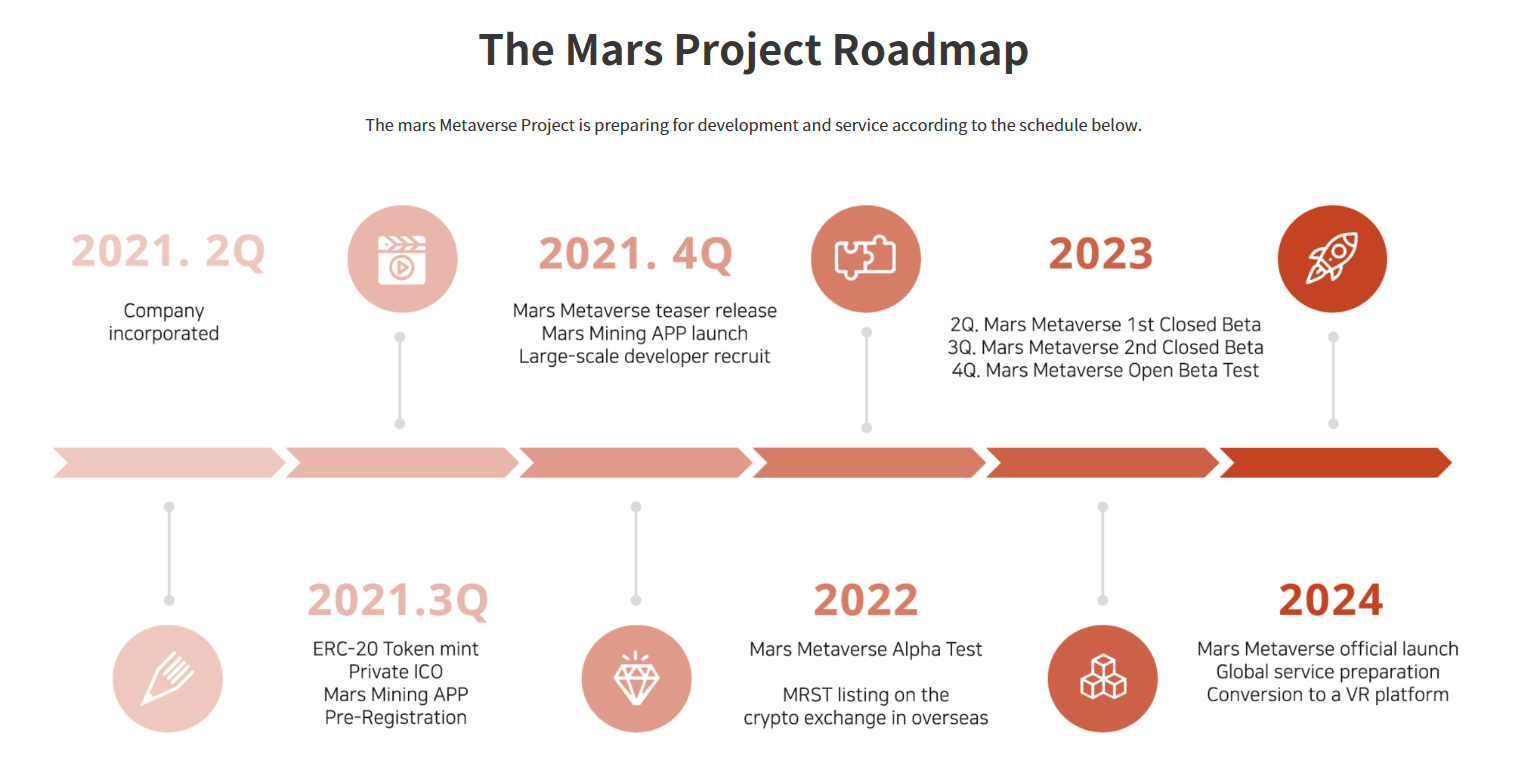 The Alpha Testing stage is scheduled for Q1 2022. Once, the platform is up and running, settlers will be able to own or lease land in the Mars colony. The colonists can earn rewards: the Mars Token (MRST) can be gained by cultivating and improving your land and the assets built on it. Below you can get an impression on the currently planned use cases for the Mars Token: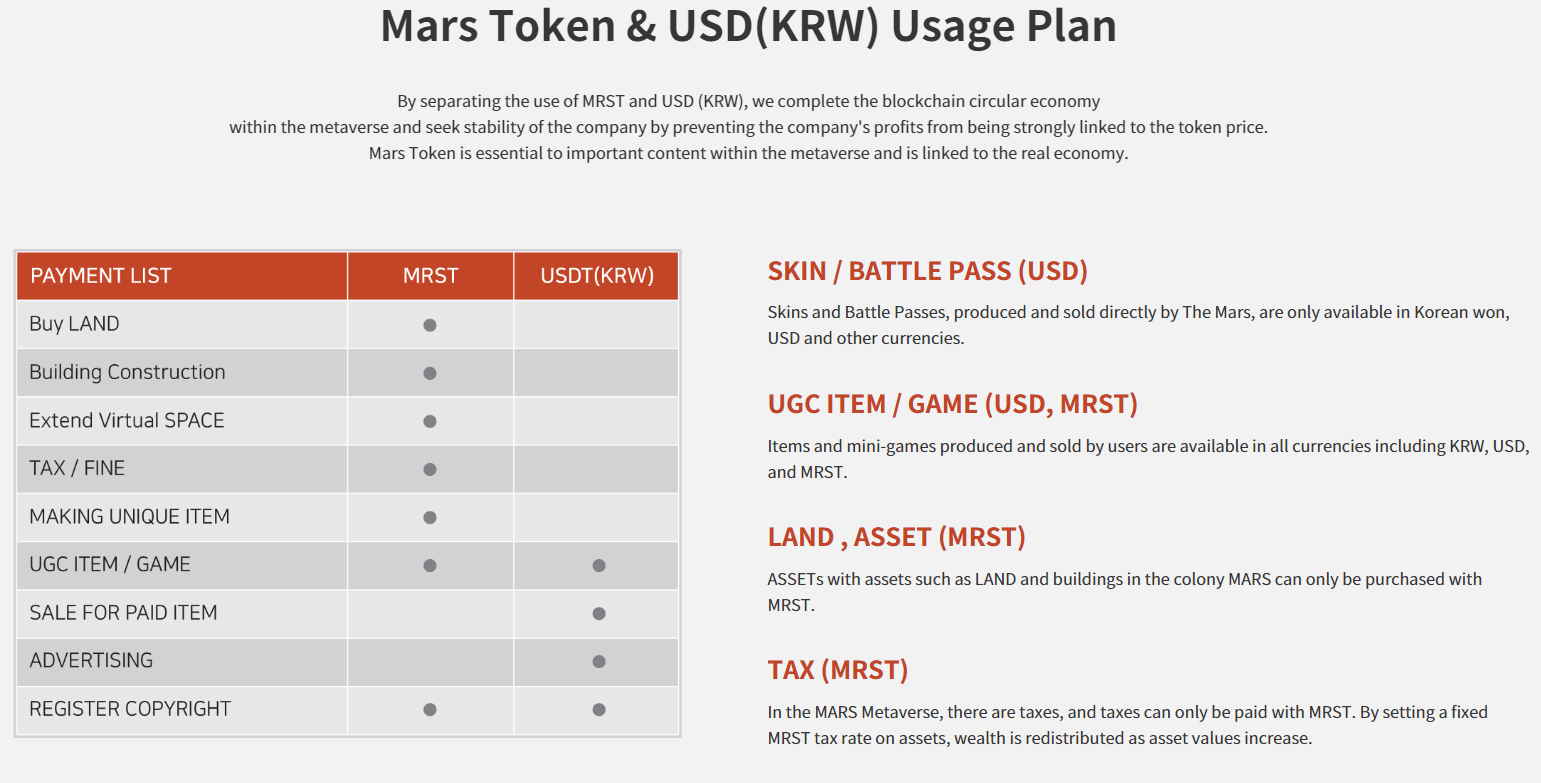 You can find more interesting details on the Mars Project on their website: https://marscompany.co/mrst
Perfectly within the team's envisaged schedule, the Mars Project has just released its Mining App in Q4 2021. The App is available for iOS and Android. For the time being its a pretty simple design: You sing up for the app, hit the start button to activate the Mining mode and your tiny little Mars rover starts crusing and exploring the red planet. While doing so, you earn Mars Token - even when you close the app / run it in the background as long as you do not sign out. Every now an then you have to restart the mining process, as your rover's battery needs a recharge. It might be noted the the Mining App does not require any computing power from your mobile. Also, you can boost your mining output by teaming up with friends.
Currently, you require a referral code to sign up to the Mining App. You are of cource invited to use my code:
GetCoinBonus
Yes, that's the code ;) Upon signing up, you will receive 2 MRST as start bonus. I wish you happy mining. And: See you on Mars!
---
---