Walking a Splintered Path: Ruin & Redemption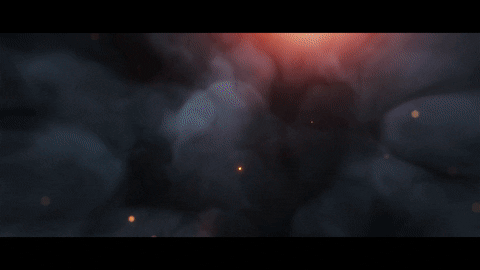 Wow! I mean, really, just fucking WOW!
This game... I don't even know where to start.
I'm just gonna go all the way back, why not (?).

I found this game just as alpha packs sold out, right before battles launched and dropped $5 on a starter deck. I checked it out and dropped another $20-$30 in it with some LTC I had leftover from the crash that launched the long winter.
Within a week I had scraped together my remaining BTC and maybe some ETH to drop another $200 into it and I played my ass off for a month or so before a short break.
When I returned I had a Plado from past seasons rewards and that was the end of me.
I played every day after that, or at least enough to keep my daily quest relatively current. I occasionally dropped money into it, but mostly I built my collection by earning it via ranked battles, save for a $1000 injection during quarantine to max out all my summoners and a few legendary cards, and another $1200 for a tract of land at the end of last year.
At the beginning of this year I had about $5000 invested and my collection was worth about $7k, $8.2K counting the land.
In August, it peaked around a quarter of a million dollars and is now holding around $150K.
I turned in my notice at work the day Splintershards launched and I realized I'll earn about 3x more from the airdrop this year than working the job I had.
This is where it gets crazy.
I had plans to go full time blogger. Not just for Splinterlands, although that was to be the focus, but for Hive in general. That still is the plan, but it's proven far more difficult than I thought.
First of all, I'm not the self motivator I thought I was, save for the things that get me all kinds of super excited, which usually just manifest into a series of rants, similar to where this will likely go, but that hasn't been the case as of late.
The competition has stiffened considerably and I struggle to get back into Champion 3, now, whereas I had grown accustomed to struggling to land all the way at the top, in Champ 1.
Then, the KICK ASS DEC rewards dried up and the wicked cool x8, x9, x10 price it was fetching a few weeks ago is now just a distant memory, although I imagine the land launch will remedy that to some degree.
Then SPS dropped to a quarter from $.80.
It all seems kinda grim, doesn't it? But the hell it is! I'm doing the absolute worst I can do with the resources I have right now, save getting addicted to cocaine and hookers sex workers (but I kinda like the way hookers rolls out better if it won't get me hanged), and I still don't have any worries. Bills are paid. Car runs. Life is grand and this is still just the beginning!
So, I finally got over the 2 week panic attack that hit me like a ton of bricks when I realized I got (entry grade stable) pimp money and I think I'm pulling my head out of my ass to get things rolling proper.
I'm currently (AGONIZINGLY) pulling out $20k to take care of some overdue personal stuff, then I'm renting an RV so my lady and I can go to the painted desert to scatter my parents ashes and bury our nonsense in the sand.
After that, we're going to start looking for a place to build a house.
This game is the first and likely will always be my favorite investment on the Hive blockchain, but it is only the first. From what I've seen here over the last year, with LEO, 3SPK, dCrops, and STEM, and more stuff than I need to get into here, really, I think the next 5 years are going to be more incredible than I ever dared to imagine before all this.
I hope the long awaited Ambassador Program @aggroed has been aching to launch is still ahead. I can't wait to spend a summer rolling across the country telling people how fucking cool all this is, and if I do it from a lambo who the hell isn't gonna listen? Nobody, that's who.
I can't wait to see what next year brings! Keep it coming guys!
---
---