Crypto Talk: Claiming and Staking

With so much happening with @Splinterlands, especially with the airdrop and pre sale of Chaos Legion cards. I started a new series and collection called Crypto Talk to better understand what I am doing and help others with informational posts and short videos.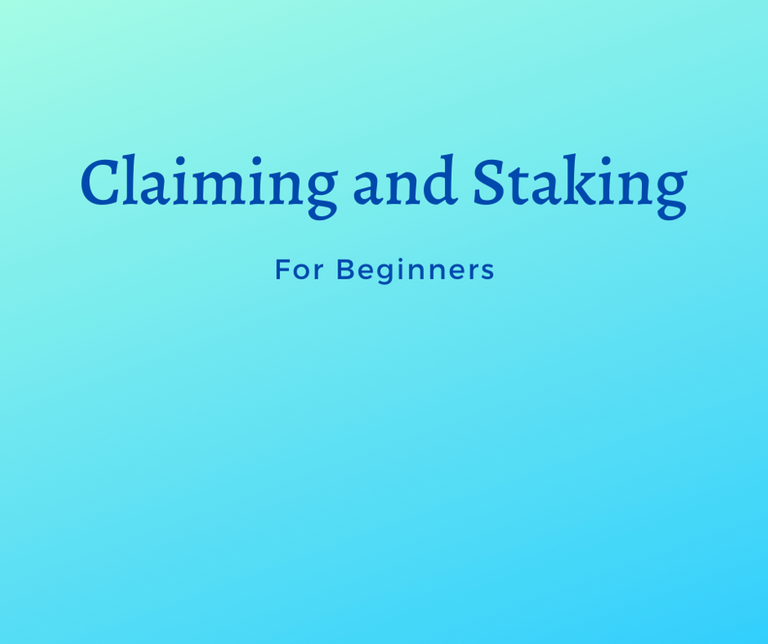 This post is especially for @clark2021 as she asked about claiming and staking.
Terms:
Claiming and Staking
---
Definition:
Claiming
I like this definition from Yourdictionary.com
Claim means to take or assert ownership of something or to state something as true.
Simplified: We say we want that token.
Staking
Business insider gave a very direct definition
Staking is the process of delegating or locking up crypto holdings to earn rewards.
Simplified: I think of staking like purchasing a CD (Certificate of Deposit) at a bank. You can not access your money for a set amount of time and during that time you earn a certain preset interest rate.
---
Information:
Claim:
In Splinterlands you will be claiming SPS from the airdrop. How much depends on the amount of assets you hold in the game. While writing this post it is day 91 of the 365 day airdrop.
I am currently claiming from my Splinterland assets and from the APR accrual.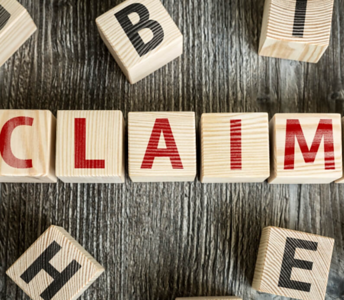 Source
Staking:
After claiming the SPS you will then decide what to do with it. My last post was on liquidity pools an option for increasing your Splinterland assets. For this post we will be talking about staking, which will earn you SPS and vouchers.
To keep the currency from being bought and sold a company, like Splinterlands, will offer some type of incentive for staking. Currently the APR for staking SPS is 57%. It changes with the total amount of SPS staked.
Once a token is staked that means it is no longer liquid (the ability of a coin to be easily converted into cash or other coins). It will take a certain amount of time to get staked currency again. For Splinterlands it is 28 days.
---
Short note about vouchers: With 23,288 SPS I am earning 5.306 vouchers a day. To buy a pack of Chaos Legion cards a player currently has to have a voucher.
Video:
Step by step:
I will be using my @arttalk account for the step by step and my @sjarvie5 for the video.
Claiming
There are two places to claim SPS- from the Splinterland assets and from the APR accrual.
Step 1: Click the SPS tab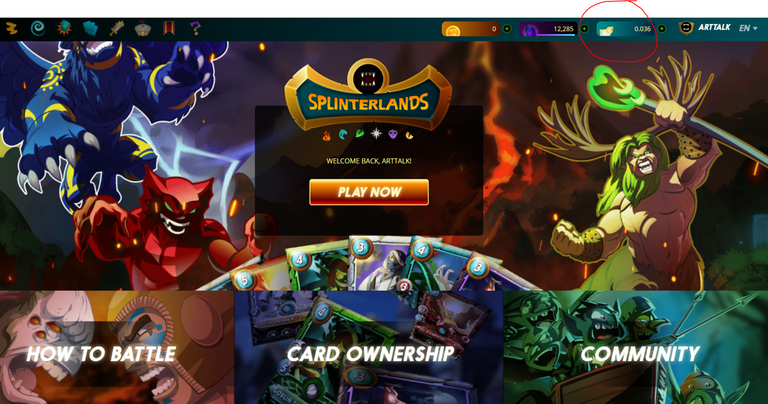 Step 2: Click claim under the total SPS Ready to be claimed
This is from asset holding- For this account DEC and cards
Step 3: Click claim again under the APR percentage to claim the SPS earn for having staked SPS
Of course click ok as you go. :)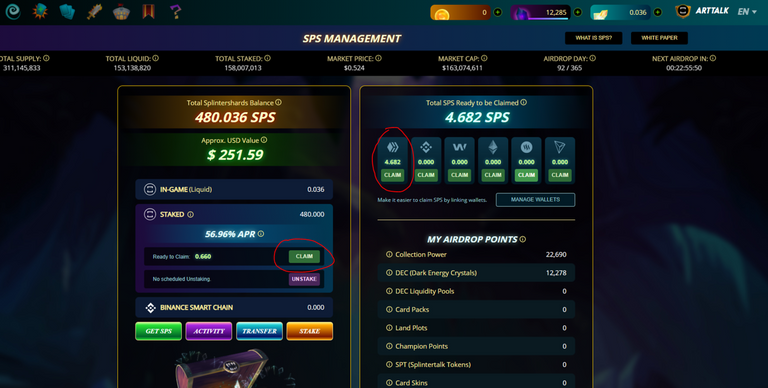 See your SPS and USD balance go up.
Staking
After claiming you will be in the SPS management tab
Step 4: Click on the orange stake button and enter any amount.
You can put as much or as little of your liquid (My in game balance) SPS into staking.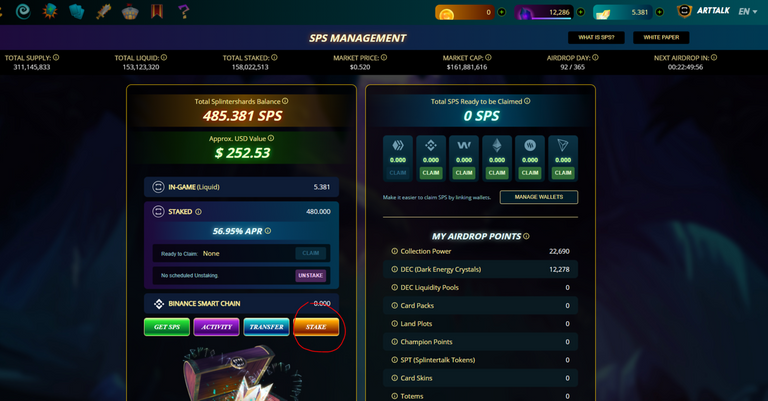 Step 5: Click Stake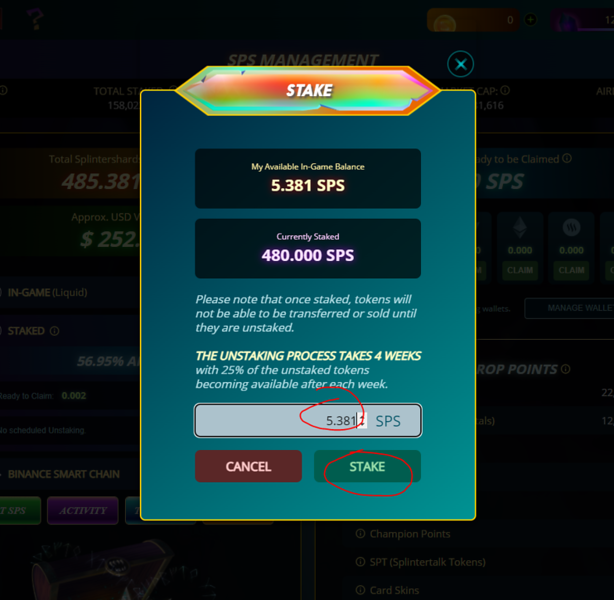 Note: Splinterlands again tells you that it takes 28 days to unstake the full amount of the SPS.
There you go. I do this once a day close to the drop to get the maximum benifits.
Advanced:
Proof of Work
Proof of Stake
Vesting
Sources:
Claiming
Staking
Cryptocurrency Liquidity
What is Staking?

Crypto Talk Series
Crypto Talk: Liquidity pools
Crypto Talk: Blogging about crypto, especially Splinterlands
---
---