Sleezzy-SHARE YOUR BATTLE-Mycelic Morphoid
Hello everyone! Sorry for being absent last week but now I'm back again to participate on our very own challenge for this week. May I present to you **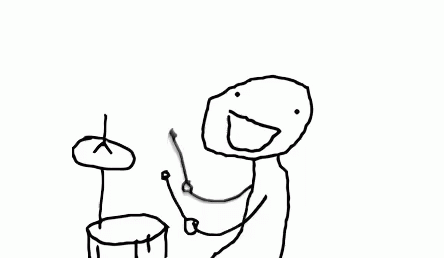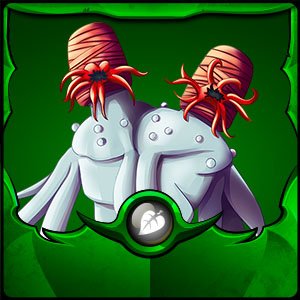 "Mycelic Morphoid"
Mycelic Morphoids are in a constant state of growth and development. As part of Queen Mycelia's brood, Morphoids work to spread the growing blight on Praetoria. Infected themselves by the poison, they take root near streams and rivers, contaminating it with the blight. In turn, the waters feed them, and a second Morphoid sprouts from the original. Together, the two travel as one until they split and continue the process.
Edition: CHAOS LEGION
Rarity: COMMON
Element: EARTH
Attack: MELEE
Abilities: Thorns
Rule SET

Standard - No modification to the standard gameplay rules and mechanics.
Mana Capacity : 27
Available Element : All Elements
The TEAM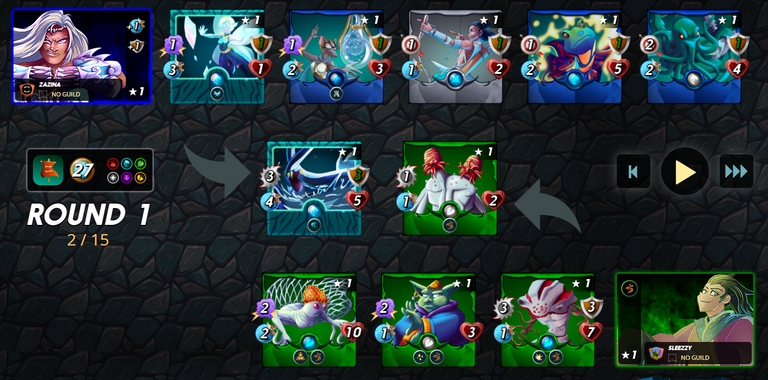 Since I'm using an earth element, I decided to summon Mylor since it can give thorn abilities to all of my monsters. In fact, I think that Mylor can give a big advantage on every battle when used. As you all can see, it's 4 against 6 cards. So let's proceed...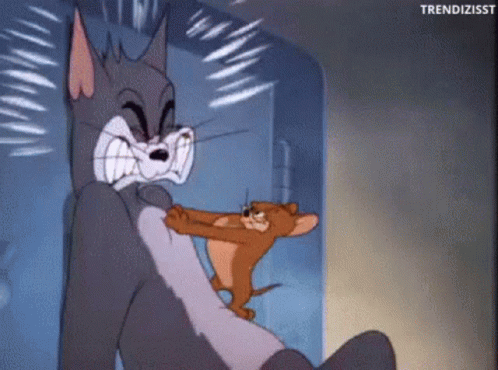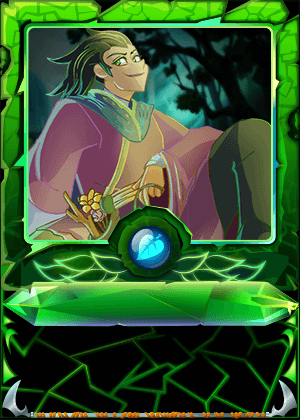 VERSUS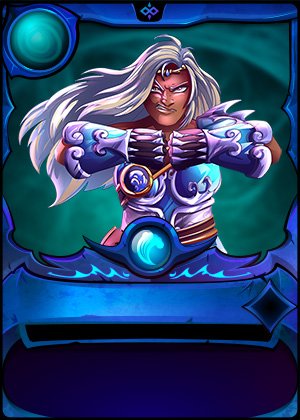 My Team
| | | | |
| --- | --- | --- | --- |
| Mycelic Morphoid | Mycelic Infantry | Goblin Psychic | Mycelic Slipspawn |
| 1st Position | 2nd Position | 3rd Position | 4th Position |
| - | Shield Ability | Tank Heal Ability | Taunt Ability |
| With our theme monster this week, I made this monster my tank. The thorn ability from Mylor made this monster feasible than ever. | In case my tank geta eliminated, this card is my back up. As you can see this card has high damage an shield. | Whats a good tank without this little fellow, Goblin psychic is very useful to keep my monsters alive. | Even when I have my tank, this guy here lure my opponents so this could also be consider as one of my frontline and a good strategic event for defense. |
Opponent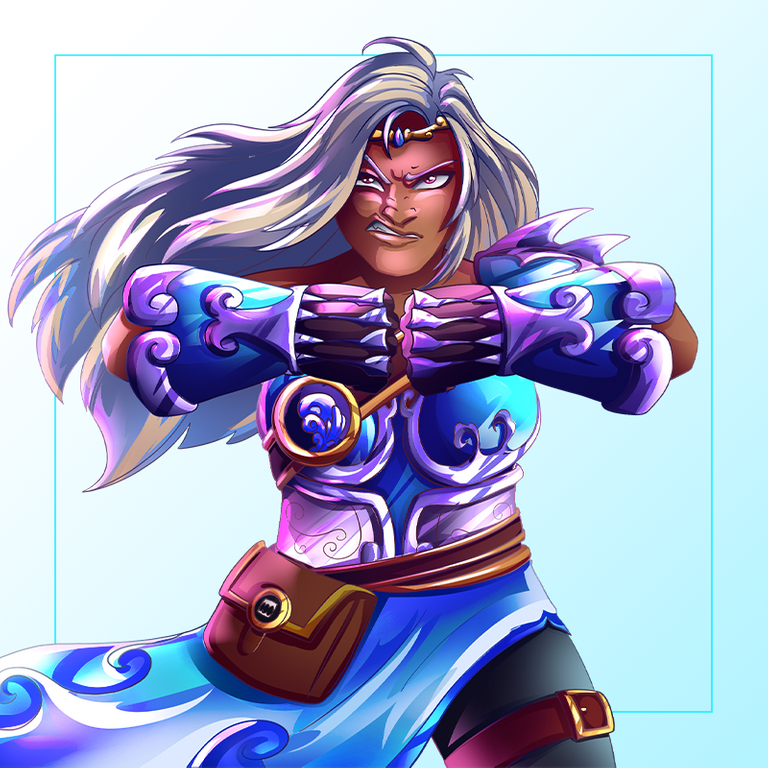 Kelya Frendul as the opponent chose has the ability to add shield and speed on his allies. But does he really think he will beat me?
| | | |
| --- | --- | --- |
| Serpent of Eld | Ice Pixie | Venari Wavesmith |
| | | |
| Xenith Archer | Angelic Mandarin | Kulu Swimhunter |
The Battle
Unfortunately, Mycelic morphoid was eliminated on the first round but it was able to inflict damage to the Serpent of Eld because of thorns. At first, I can say that the battle was hard because my Mycelic Slipspawn was able to lure the opponents, but not long enough that it was also defeated. The only good thing was that Mycelic infantry has high damage and shield to withstand the attacks of my enemy. Goblin Psychic has also done its purpose by healing the remaining monster on my deck. With the simultaneous attacks of my foe and thorn abilities of my heroes, it was almost fair. However, Mycelic Infantry got up, healed and remain standing on the whole duration of battle in which I had won because of it.

Watch the whole battle here:
https://splinterlands.com/?p=battle&id=sl_4da4efce9425eba74c38290717b02e7a
---
---