Sleezzy-SHARE YOUR BATTLE -RADIATED BRUTE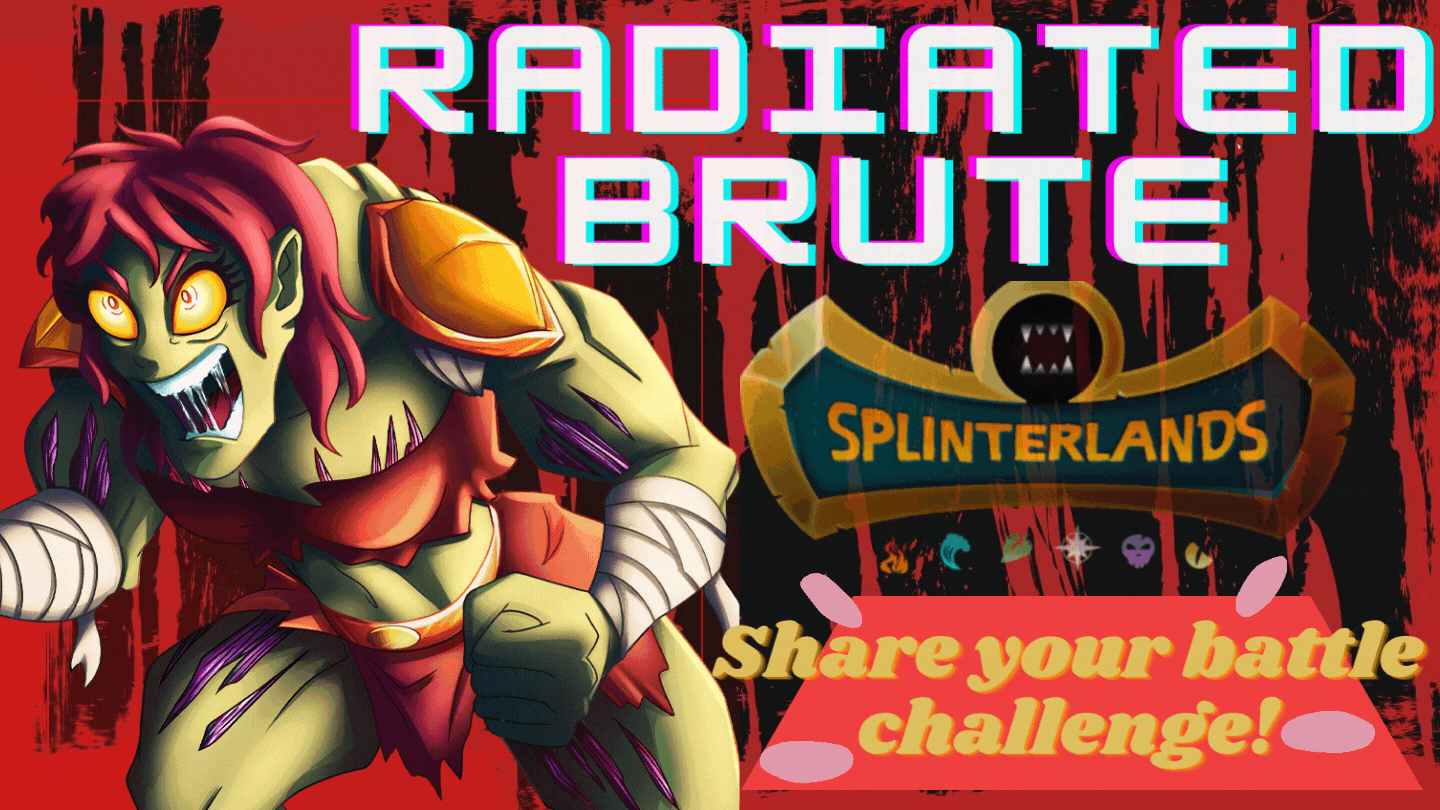 Hey everyone! March is about to end so before that happens, let me just share a new challenge for you and this week we are featuring Radiated Brute as our monster.
Edition: CHAOS LEGION
Rarity: COMMON
Element: FIRE
Attack: MELEE
Abilities: Reach
Whatever it was, those who survived the sickness were changed. They mutated, grew stronger, and were filled with an uncontrollable rage. Some were unable to control that rage and went on murderous rampages. Others fought to maintain their sanity long enough to protect their family, friends, and neighbors from themselves. They fled into the Jade Thicket, where they became as feral as the wild animals of the continent.
Rule Set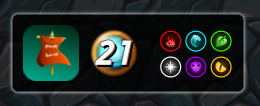 Standard - No modification to the standard gameplay rules and mechanics.
Mana Capacity : 21
Available Element : All Elements
The TEAM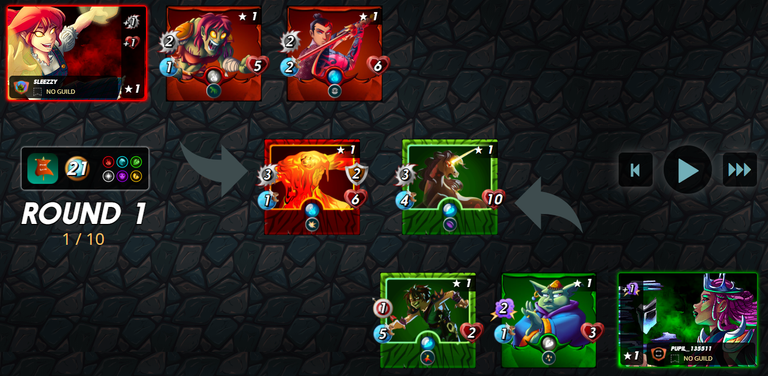 When employing fire elements in this battle, I chose to summon Tarsa, who adds an extra +1 melee attack and + 1 life to all my melee monsters and making them more powerful in the field. Perhaps this will also be an advantage since all of my monsters in my deck are melee.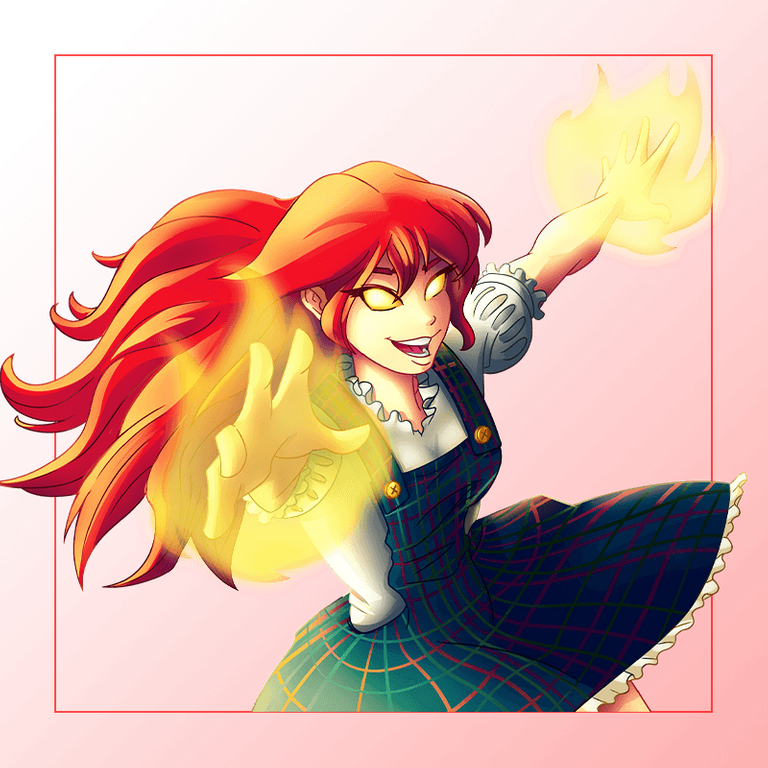 | | | |
| --- | --- | --- |
| Living Lava (Tank) | Radiated Brute (Second) | Tenyll Striker(Third) |
| Shield Ability | Reach Ability | Sneak Ability |
| Living Lava is a good tank especially because it has a high health and 2 shield in the beginning of the match. With Tarsa being the summoner, his abilitest enhances overtime. | Radiated Brute has a potential to overplay the enemies. Since it has been put on the backline, it can reach her target with the protection of not being attacked. It's the advantage that she has to stay long on the field. | Tenyll Striker also has a big role. I am proud to say that I had chosen the cards that are quite durable. An additional damage cause by Tarsa is also a big help to inflict damage to the opponent. |

Opponent
Another Obsidian summoner to battle it out. This is actually common when my opponent brings out earth elements without even thinking that her ability is to add 1 magic damage to her allies. But then, who am i to judge? Right?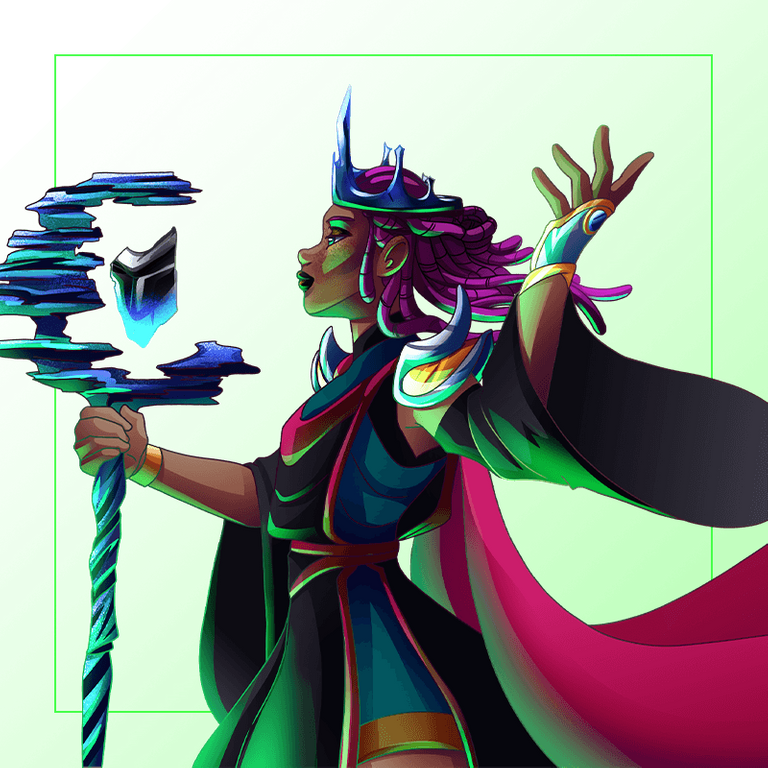 | | | |
| --- | --- | --- |
| Unicorn Mustang (Tank) | Goblin Psychic(Second) | Child of the Forest (Third) |
| Void | Heal | Snipe |
The Battle
Having a sneak card with high damage on my side is genuinely an easy win for me. Tenyll Striker was able to eliminate Child of the Forest just on the first round. Although, I know its going to be a tough one facing Unicorn Mustang because of its high damage and health, I was not really threatened. No monsters of mine was taken out of the field, and they had simultaneously attacked the enemy until no one was left. Just as that, I won another battle. Having Raging Brute with reach ability was also a big help conquering my opponent.
You can watch the battle here:
https://splinterlands.com?p=battle&id=7c64c38cc387fda75be7e21fc881f0c7c90d6aac&ref=sleezzy
---
---