Sleezzy-SHARE YOUR BATTLE-Time Mage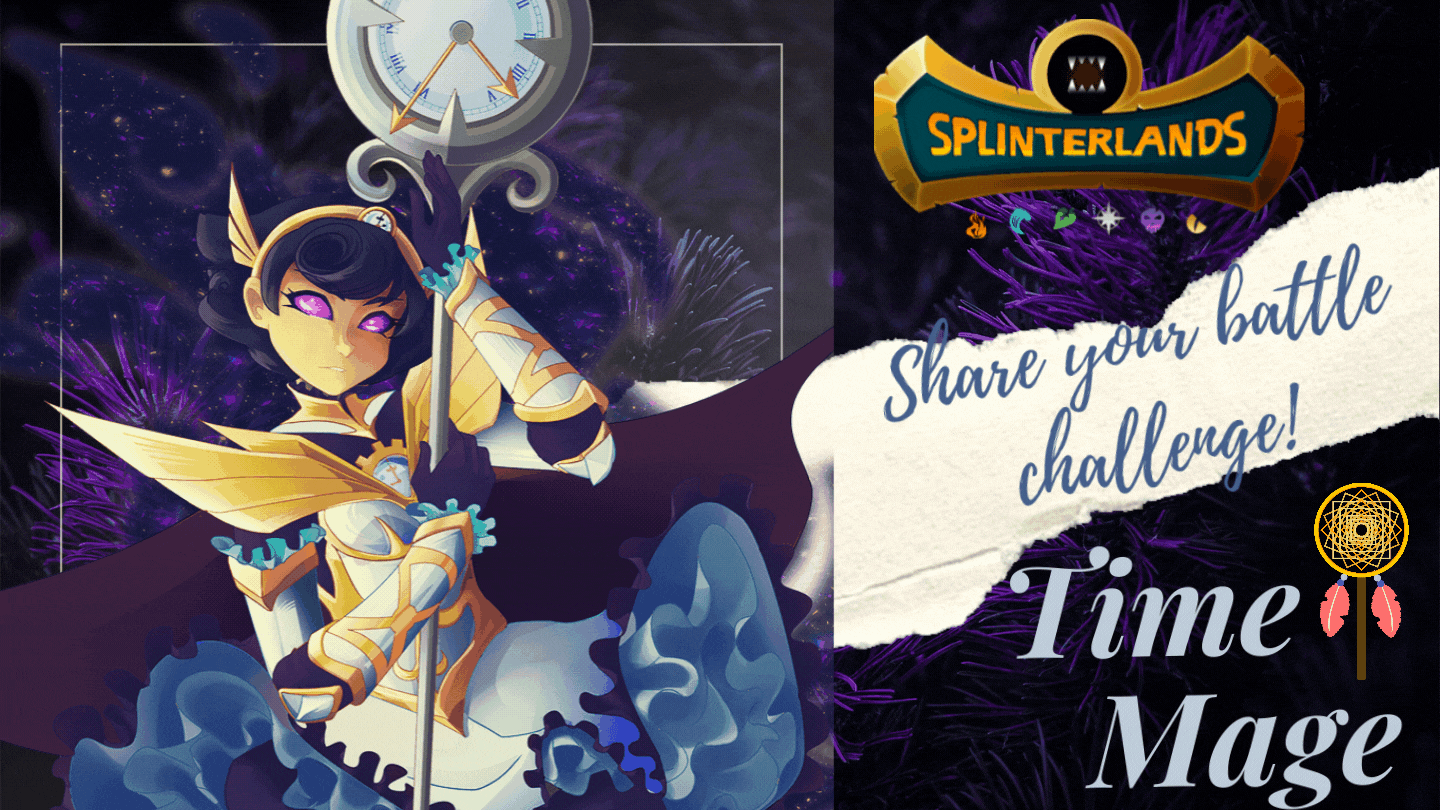 Today, we are talking about the Time Mage! As you can see she's a beautiful card and I can say that I'm in love with her!!! 😍
Time Mages are members of the Order of the Silver Shield and close associates of the Wizards' Council. They are trusted to peer through the fabric of time and reality to foretell the future or manipulate the present by slowing the flow of time. They can also speed up the aging process of armor, causing it to rust prematurely.
Edition: Chaos Legion
Mana: 4
Attack: 1 Magic
Speed: 4
Health: 3
Ability: Slow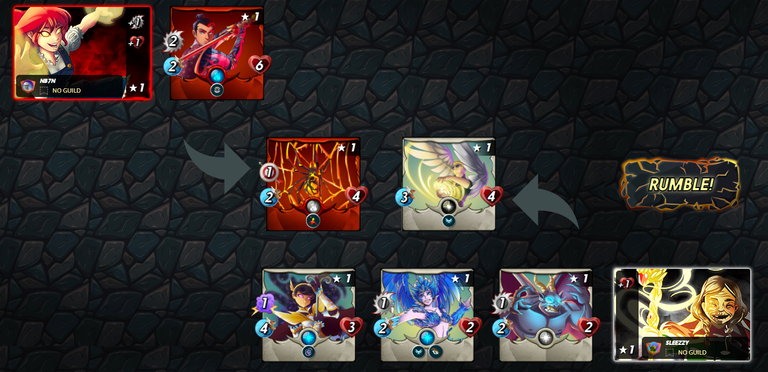 The combat had a 12 mana cap, and there is no rules as such. In their line-up, my opponent chose the Fire splinter and played with my Time Mage card.
Rule Set

Standard - No modification to the standard gameplay rules and mechanics.
Mana Capacity : 12
Available Element : All Elements

My Line Up
Summoner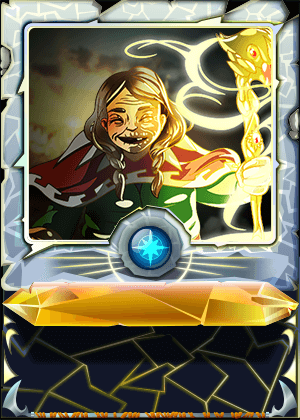 I used Mother Khala who gives all friendly monsters plus 1 health. This card is useful for defensive strategy on the early game which means it can prolong the life of my cards.
1st Position
I Put Pelacor Conjurer as my frontline because of its flying ability. It means that there's a chance that he could evade an attack from the opponent and I think it will help me get a chance more to survive.
2nd Position
I used the Gargoya scrapper, with a melee attack to be on second position just in case my frontline got eliminated. This is a 1 mana card and has 2 health, 2 speed and 1 melee attack.
3rd Position
I went with Celestial Harper, a 2 mana card that has 3 health, 2 speed and 1 melee attack. I put this low mana card in the third position hoping it would get a few attacks in while it could because of its opportunity ability. Flying also means it can also evade an attack.
4th Position
I used Time Mage, a 4 mana card with the slow ability, as the featured card. It possesses three health points, one magical attack, and five speed. This card does not only slows down my entire opponent's line-up, but its increased speed makes it difficult to hit, therefore it usually lasts a long time.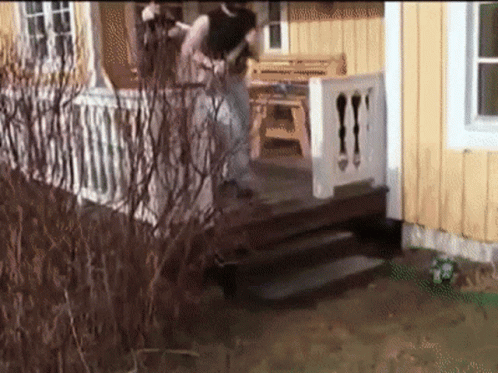 Opponent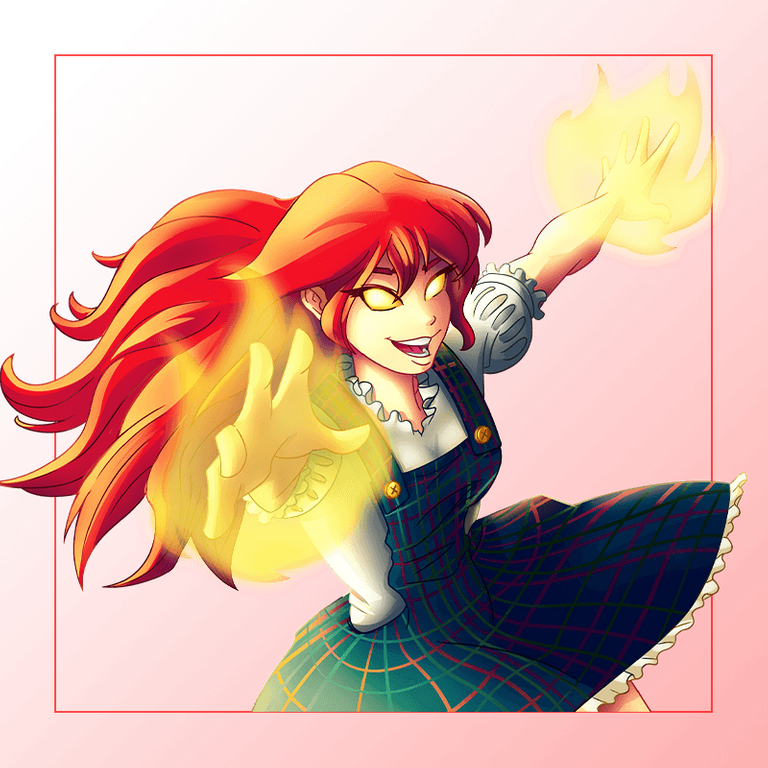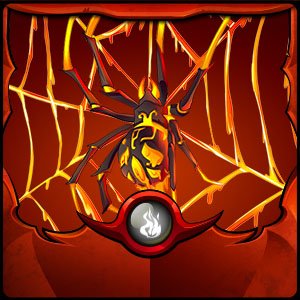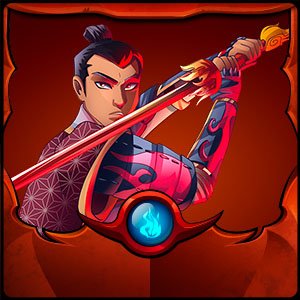 As you guys can see, my opponent chose Tarsa as their summoner in which it adds 1 melee attack and 1 health to his allies. Lava Spider has an opportunity ability while Tenyll Striker has a sneak attack. In conclusion, my enemy has a plan to defeat my weak monsters on the back.

The battle was not easy. Although I could say that my strategy worked since I got to prolonged the battle by evading the attacks of my enemy. Pelacor Conjurer was attacked many times before it got eliminated so I had time to do damage on my opponent's cards. On the first round, Time Mage got to harm Lava Spider but it wasn't enough until she was targeted and got killed. Sadly it didn't take long for her to remain in the said battlefield. However, with the flying capability of my other cards like celestial Harpy and Conjurer, I had the chance to do more damage in every turn and defeat him finally. So I won!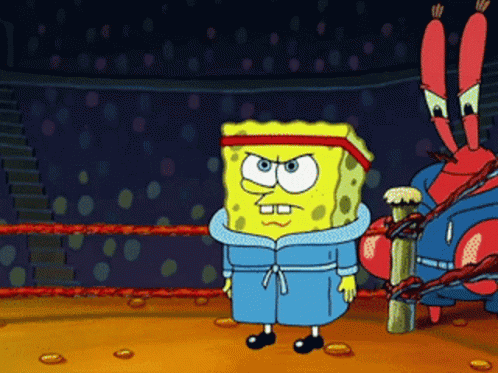 Watch the battle here:
https://splinterlands.com/?p=battle&id=sl_d7a6e93fa5b421351d8067edba00cd41
---
---