Splinterlands Daily Update | Fed Bailout, Signature Bank Goes Down | Market Watch: BTC, HIVE, SPS, GLX, DEC (March 12, 2023)

Splinterlands Daily Update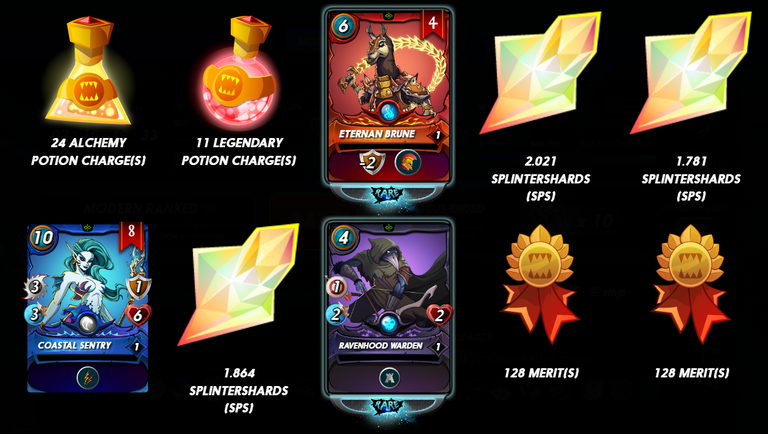 10x diamond chests
4x summoner cards
1x rare card
8x common cards
Daily Focus Chests: +10 Diamond | 84 Diamond Total
Running out of time to get the ratings up

Just need that one lucky streak to take it home
--
Crypto Market Today - Massive rebound!
USDC is almost back to peg after Circle announced that it will cover the $3.3 billion
Signature Bank failed and got shutdown
Signature and Silvergate Capital are both crypto friendly bank, and Silicon Valley Bank funds crypto VC, coincidence?
Fed is going to bailout depositors (not the banks)
Did you know?

Silicon Valley Bank's address is 3003 Tasman Drive, Santa Clara, CA 95054 (33)
USDC (Circle)'s loss is $3.3 billion (33)

What's the significance of 33? Coincidence again?

AI explains the number 33:

Religious significance: In Christianity, Jesus Christ is said to have been crucified at the age of 33. Additionally, there are 33 degrees in Scottish Rite Freemasonry, a fraternity that emphasizes moral and personal development.
Numerology: In numerology, 33 is considered a master number that represents spiritual enlightenment, compassion, and creativity.
Science: The atomic number of arsenic is 33.

AI is quite useful :)
Bitcoin rebounded 10%, thanks to Fed - WHAT?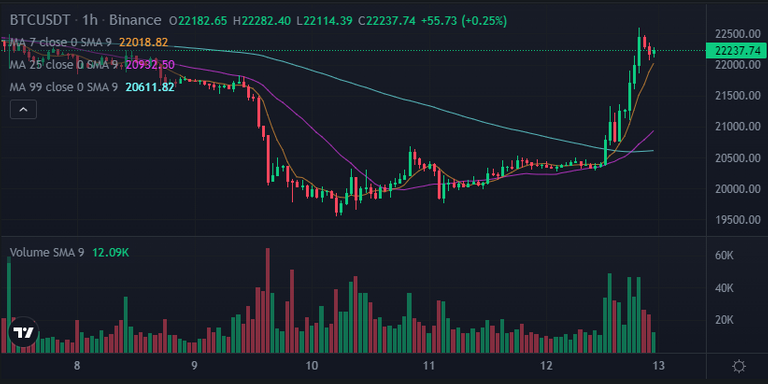 From technical perspective, still not out of the woods
HIVE followed and rebounded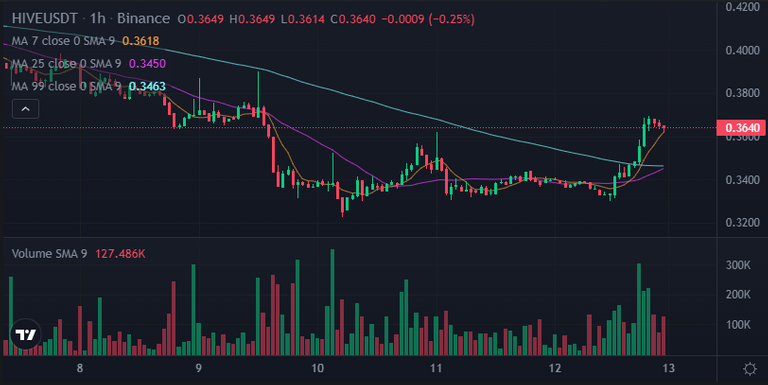 HIVE to BTC is almost flat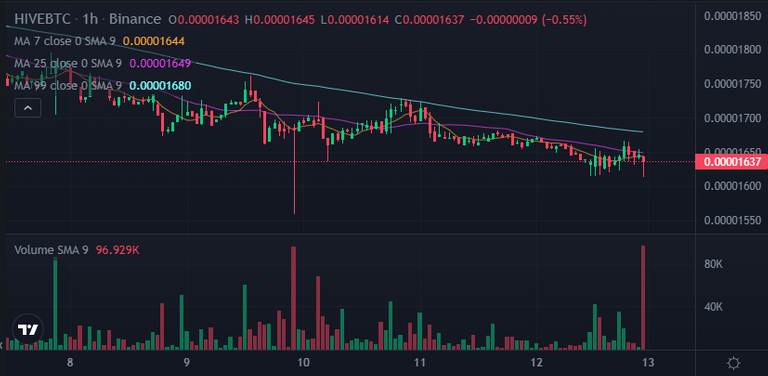 SPS, GLX, DEC - all rebounded
SPS, $0.02502, 🚀
GLX, $0.02947, 🚀
DEC, $0.0007526, 🚀
---
---