Building The Power Guild with Free Delegations

First I want to say Welcome to all the new members of The Power guild!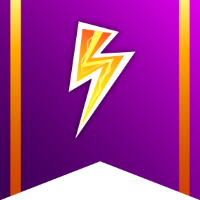 As you know, many of our members are in the Novice, Bronze or Silver leagues and don't own a lot of cards. This means they have to rent a lot of cards to compete.
In an effort to help grow the guild and increase our participation and success in Brawls each week, I am offering to delegate some of my unused cards to my fellow guildmates. What is the cost for these delegations?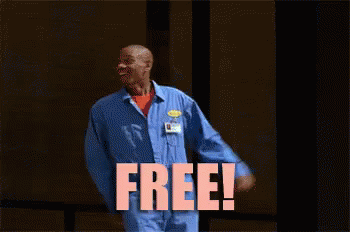 Below are the cards that are currently available for free delegations. Most are Beta Edition or Old Reward Edition cards. A few are Gold Foils. So these will help you in WILD matches.
So far, 2 Guildmates have recieved some of these Free Delegations from previous rounds. Those delegations are all still active and FREE. I hope to see a whole lot more this round.
I haven't listed any Summoners, current reward cards or CL cards, but if that is something Guildmates want/need lry me know in the comments and I will help as I am able.
In an effort to be as fair as possible, I will delegate on a first come, first served basis. You can request delegations of up to 3 cards per day. So, the first day you can may request 3 cards, 24 hours later you can request an additional 3 of the remaining cards. All delegations will last as long as you are active and remain in the guild.
To receive a delegation just list up to 3 cards you wish to have in the comments. 24 hours after you post your request you can come back and make another request of up to 3 cards. Please check all the other comments to make sure you are not requesting cards that have already been requested. Be sure to list your Guild name if it's different than here.
I hope that you will participate in the weekly Guild Brawls. Also, if you feel these delegations are helping you to increase your winnings, a small contribution to the guild buildings would really help.
And now, the cards:
FIRE
Kobold Miner LVL4
Fire Beetle LVL4
Exploding Dwarf LVL4 Gold
Exploding Dwarf LVL4
Exploding Dwarf LVL4
Ettin Spearman LVL4 Gold
Ettin Spearman LVL4
Ettin Spearman LVL3
Flame Monkey LVL4 Gold
Flame Monkey LVL3
Ant Miners LVL4 Gold
Serpentine Soldier LVL2
Flame Imp LVL3
Naga Fire Wizard LVL4 Gold
Naga Fire Wizard LVL3
WATER
Pirate Captain LVL3
Spineback Turtle LVL4 Gold
Spineback Turtle LVL4
Crustacean King LVL4
Wave Runner LVL3
Battle Orca LVL5 Gold
The Kraken LVL1
EARTH
Goblin Scorcerer LVL4
Goblin Scorcerer LVL4
Goblin Scorcerer LVL3
Rexxie LVL4
Rexxie LVL3
Minotaur Warrior LVL4 Gold
Wood Nymph LVL6
Wood Nymph LVL6
Wood Nymph LVL4
Wood Nymph LVL3
Nectar Queen LVL3 Gold
Harvester LVL2
Mushroom Seer LVL3 Gold
Javelin Thrower LVL2
LIFE
Divine Healer LVL3
Silvershield Knight LVL4
Silvershield Warrior LVL4
Silvershield Archers LVL6
Silvershield Archers LVL3
Baby Unicorn LVL5
Baby Unicorn LVL4
Baby Unicorn LVL3
Warrior of Peace LVL3 Gold
Warrior of Peace LVL2
Crystal Werewolf LVL4 Gold
Crystal Werewolf LVL3
DEATH
Haunted Spider LVL4
Haunted Spider LVL3
Haunted Spider LVL3
Skeleton Assassin LVL4
Skeleton Assassin LVL3
Vampire LVL4
Vampire LVL3
Undead Rex LVL5 Gold
Undead Rex LVL3
Phantasm LVL4 Gold
Ancient Lich LVL1
NEUTRAL
Highland Archer LVL6 Gold
Rusty Android LVL5 Gold
Creeping Ooze LVL4 Gold
Goblin Mech LVL6 Gold
Goblin Mech LVL3
Elven Defender LVL2
Parasitic Growth LVL3
Gelatinous Cube LVL4 Gold
Gelatinous Cube LVL4 Gold
Sand Worm LVL3 Gold
Hobgoblin LVL4 Gold
Hobgoblin LVL3
Hobgoblin LVL3
Gremlin Blaster LVL4
Gremlin Blaster LVL3
---
---