Today my drawing Bertrol Gobson!!
Assalamu Alaikum, how are you all? Hope everybody is doing well. I am also good by the grace of God. Today, like every day, a new art has appeared in front of you. Today I am the splinterlands social media challenge. I shared with you in this community a step-by-step description of what materials I needed to make this picture today and how I made this picture. I hope you like my picture today.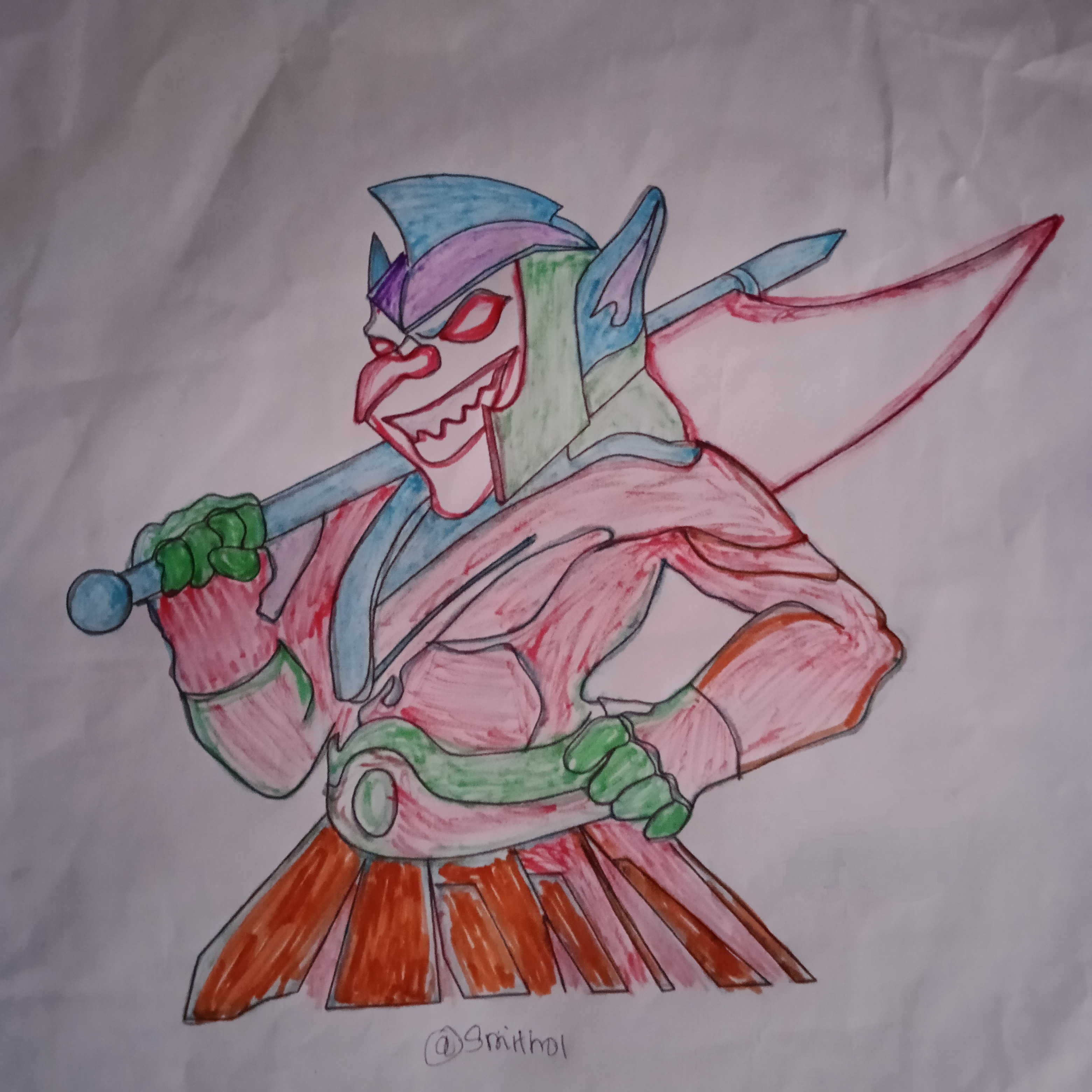 Pencil
white paper
rabber
Hardboard
colour pen
1.I draw the picture using pencil, white paper, a hardboard.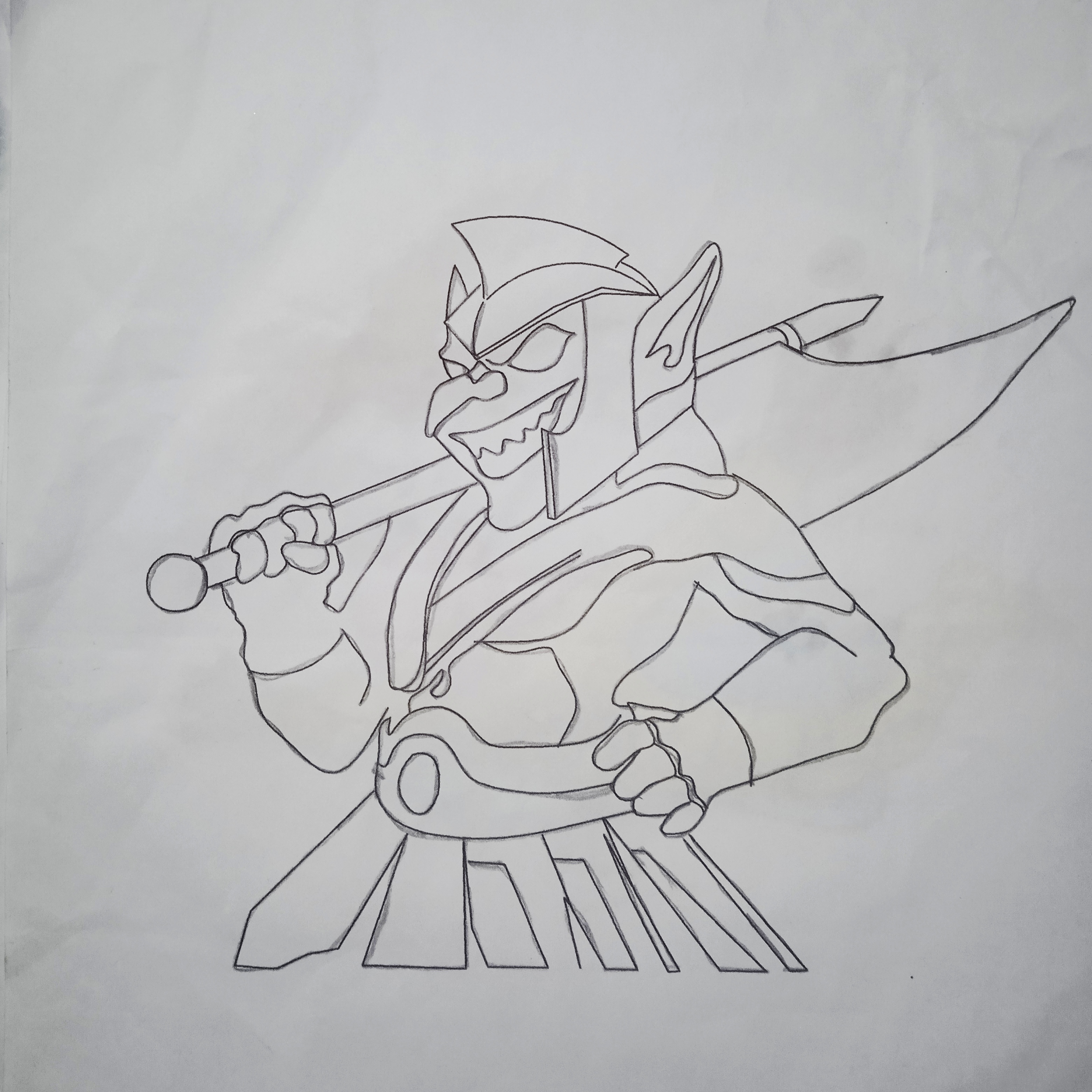 2.Then I will paint the head of the picture with the crown, the arms and the body in blue.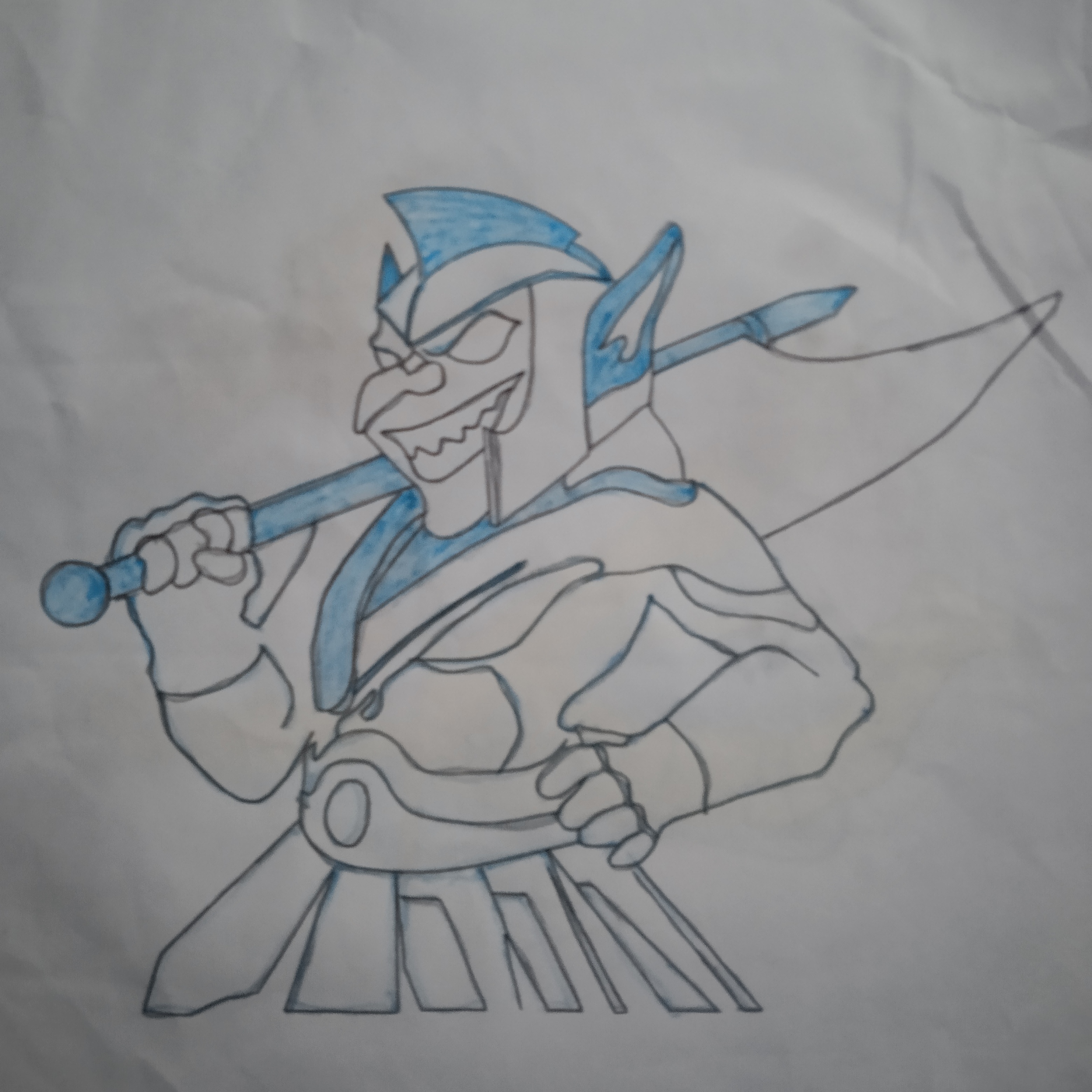 3.Then I will paint the crown of the picture with eggplant.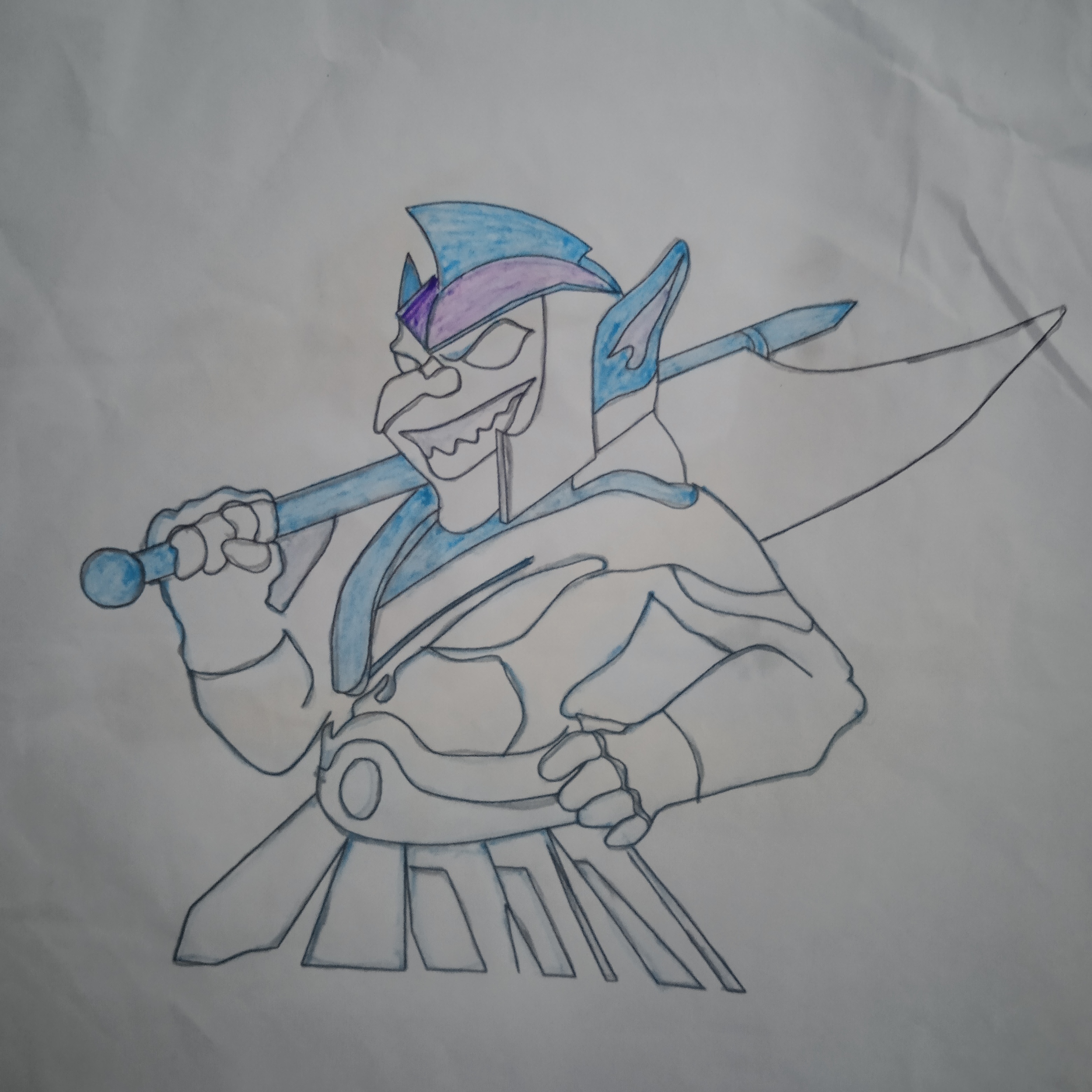 4.After that, I will paint the human finger and the crown of the head on different parts of the body.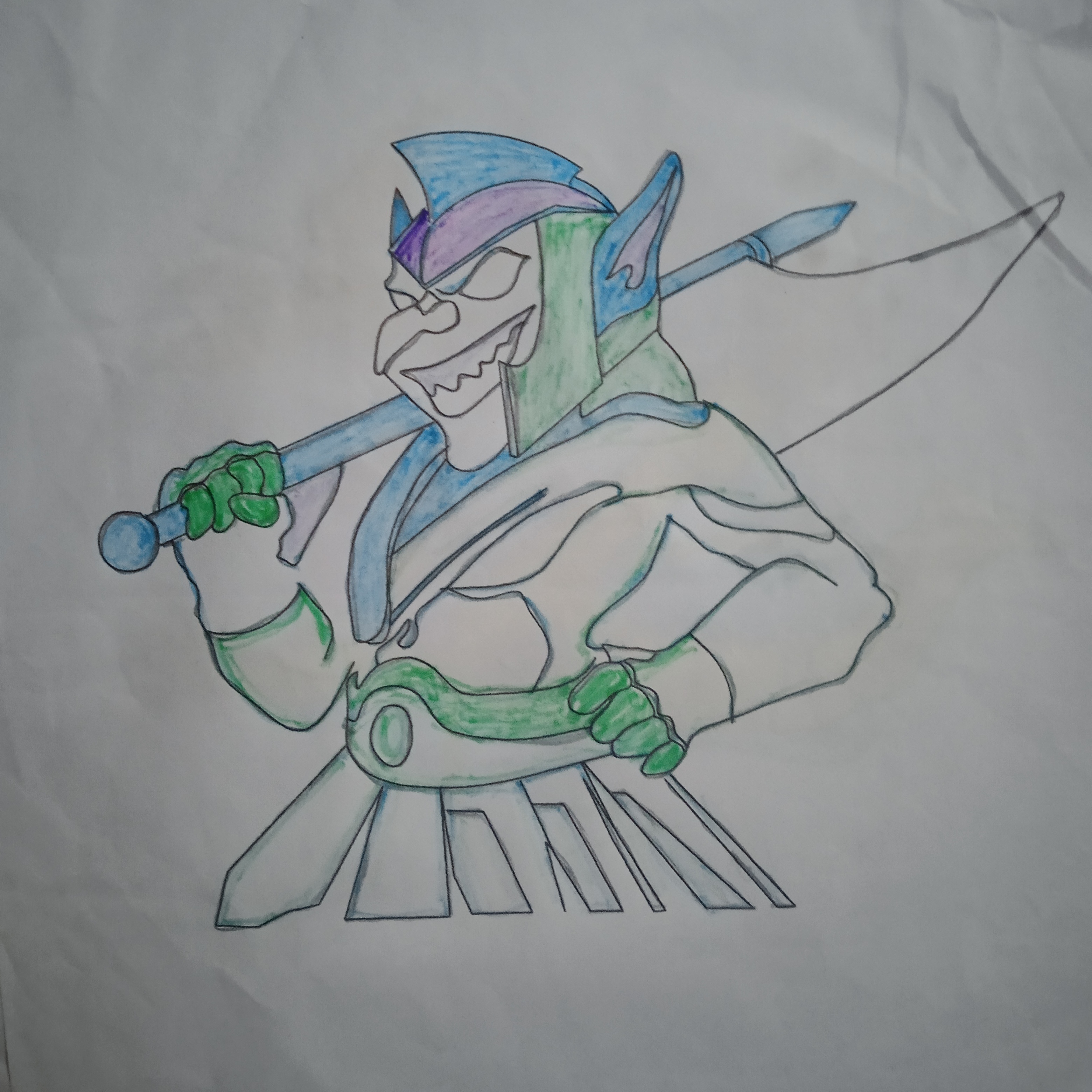 5.Then I will paint the lower part of the body of the picture brown.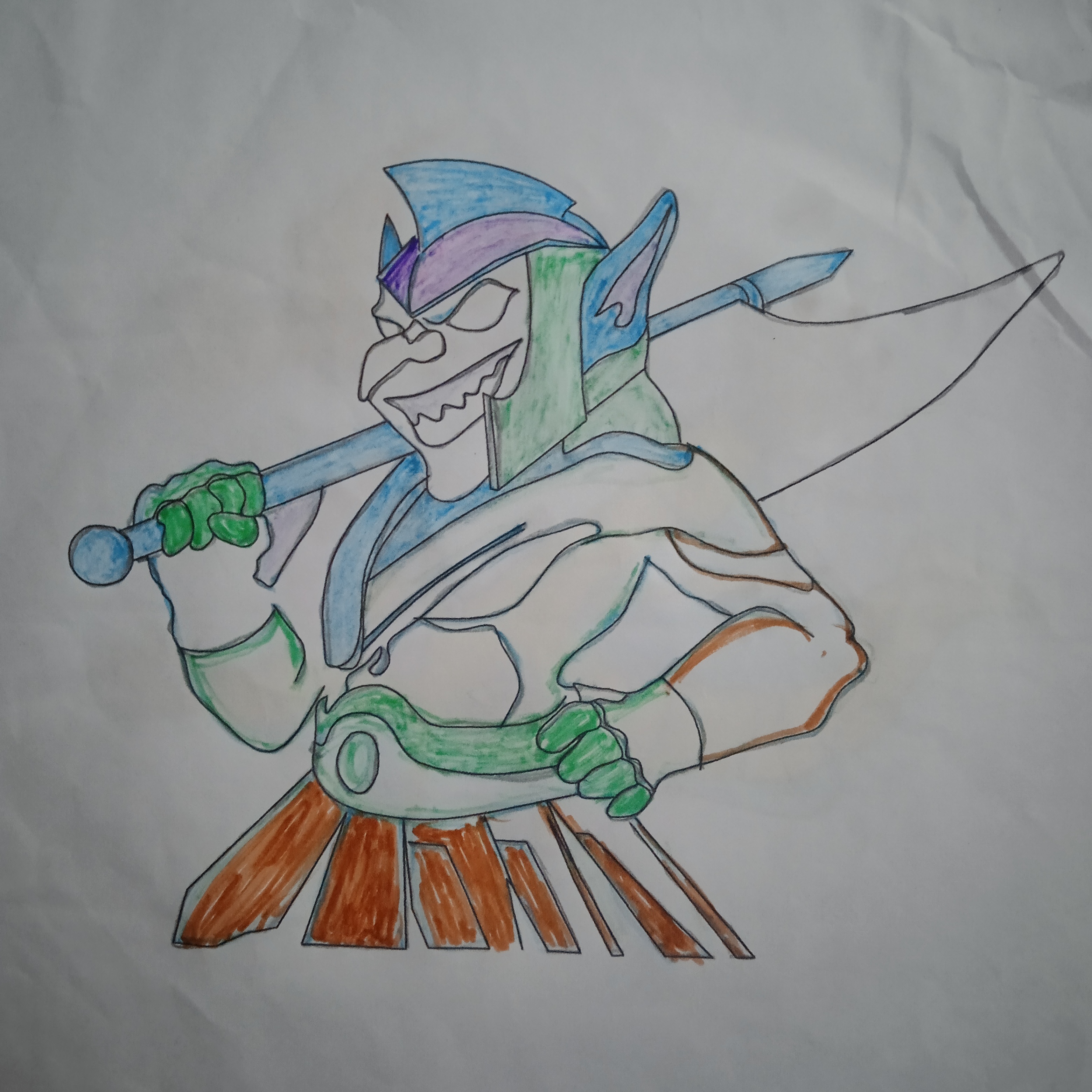 6.In the end, I will paint red all over the body of the picture. And I will paint red in the face and in different places.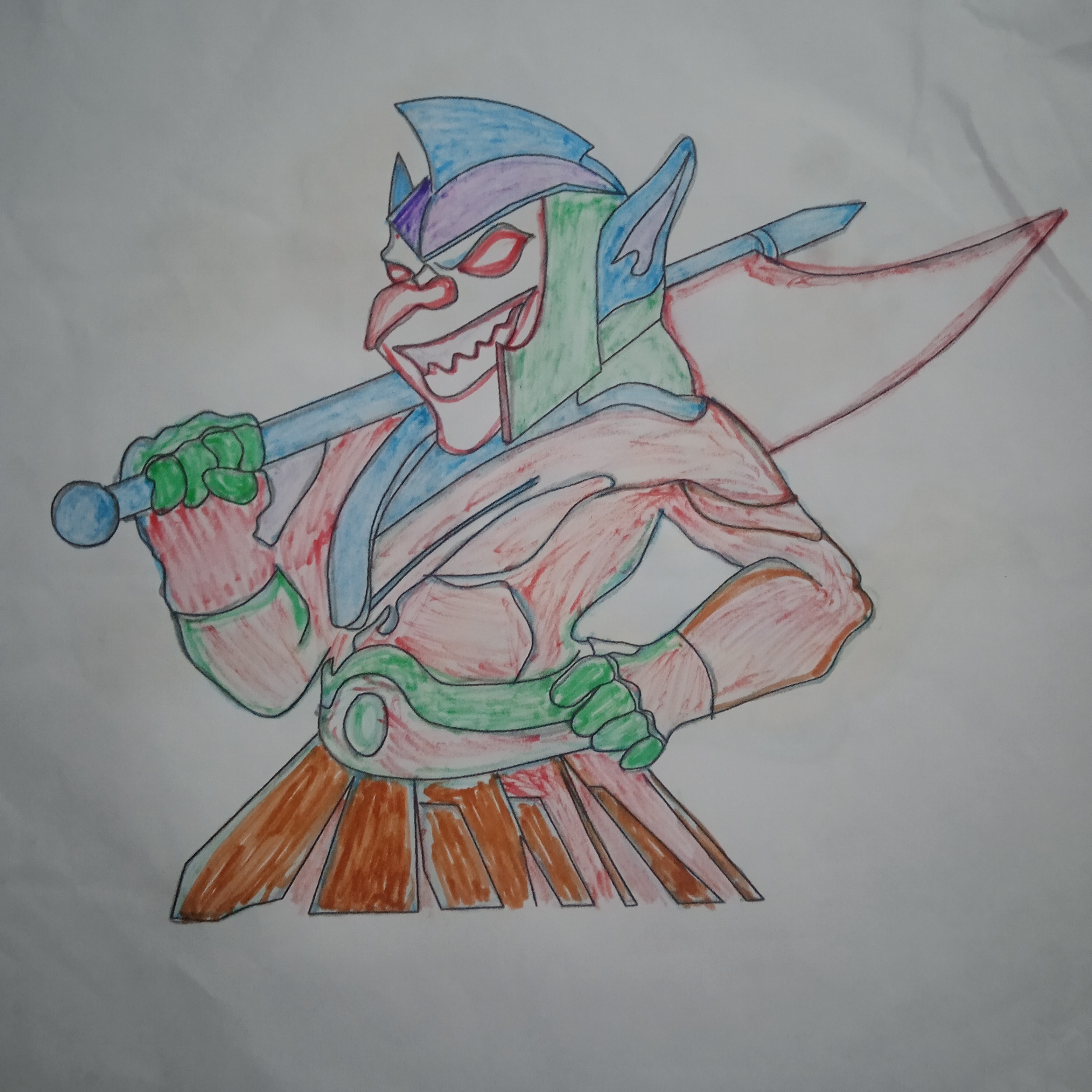 This is how I made Bertrol Gobson today. I hope all of you will like my drawing. If you like it, don't forget to comment. And if there is any mistake, you will see forgiveness.
Splinterlands Social media challenge here
Here my refferal link.
https://steemmonsters.com?ref=smith01
---
---