My Family & Splinterlands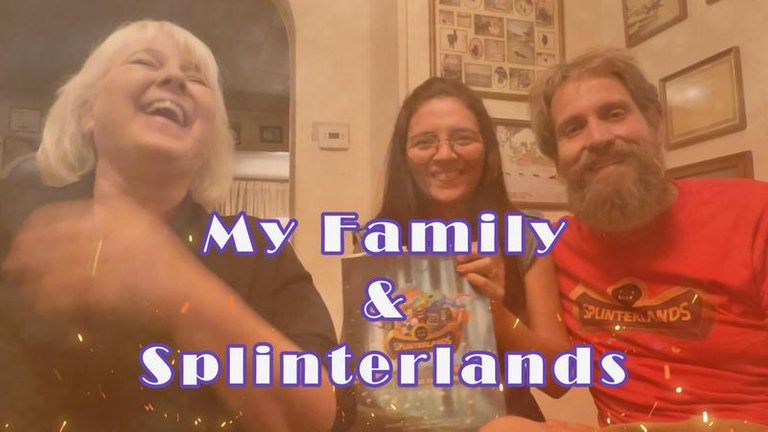 ---

---
My son and daughter-in-law are leaving the United States early Thursday, 08.04.22, for their home in Colombia, South America.
I only have one son and was blessed with one beautiful daughter-in-law whom I love so much. We always have fun together. We both like to make things in the kitchen. We work well together, making up new recipes. She is the daughter I always wanted, and she loves my son very much. A Mom can not ask for more than that!

I had not seen either of the kids in over four years. I had missed them both so very much. My heart just wanted to hug them in person and never let go.

Finally, this year they came to visit for about six weeks. The one request my son had was to make a video with me. I have not felt well most of the time they have been visiting. Putting makeup on and doing my hair was totally out of the question.
Tuesday, August 3rd, 2022, at 11 PM, was the last day I will see them for a long time. I knew it had to be tonight if I was to make my son's wish come true. I did what any mom would do and went upstairs to get ready to make a video.

The video you are about to watch is a typical conversation between us. @Ecoinstant and @Ecoinstante make me laugh, giggle, and oh so happy. They will be missed terribly by my husband and me.
I hope you enjoy a peak into my family and life while we discuss Splinterlands and Kickstarters.
---

---
---

---
Be Kind to One Another. We all Need Laughter!
---

---
Help someone smile today. It can not hurt you.
---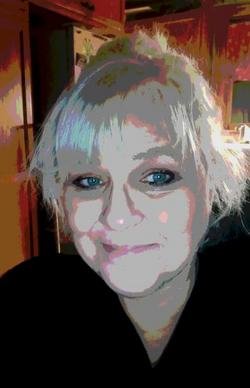 Snook
---

---
All photos are mine unless otherwise stated.
---

---
---

---
---
---