The Strongest Water Monster Lineup I Ever Used. Splinterlands Water Monster Strategy.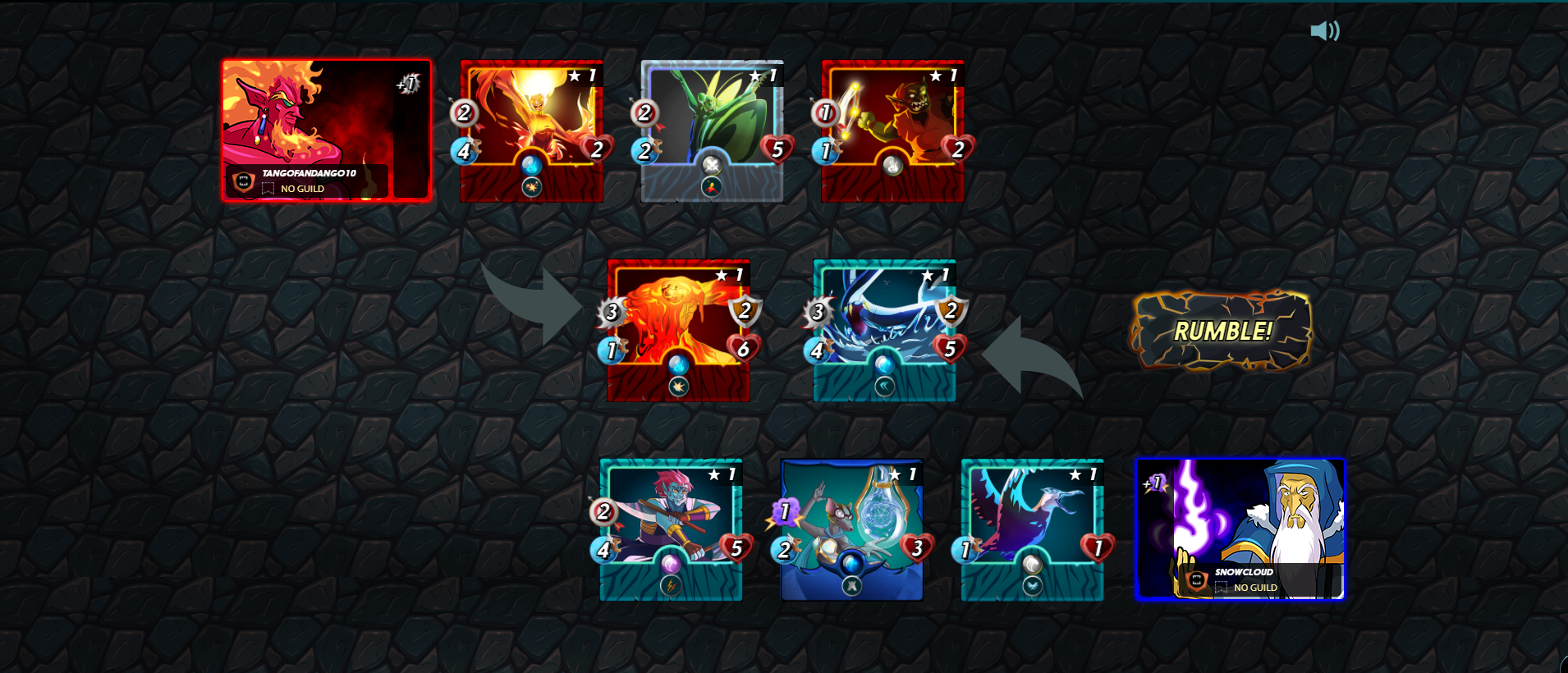 Nowhere else have I found so much fun fighting with monsters of different powers against the enemy monsters. #splinterlands give me that fun I desire.
Hello and welcome back to my other splinterlands post.
Today in this post I am going to share a battle where I used water monsters against the enemy fire monsters. The water monsters I used were so powerful and they have some extraordinary abilities.
---
---
Abilities:

Protect: All Friendly Monsters Gain +2 Armor.

Double Strick: Each Round Monster Attack Twice On The Enemy Monster.

Dodge: Has A Increase Chance Of Evading Melee Or Ranged Attacks.
---
---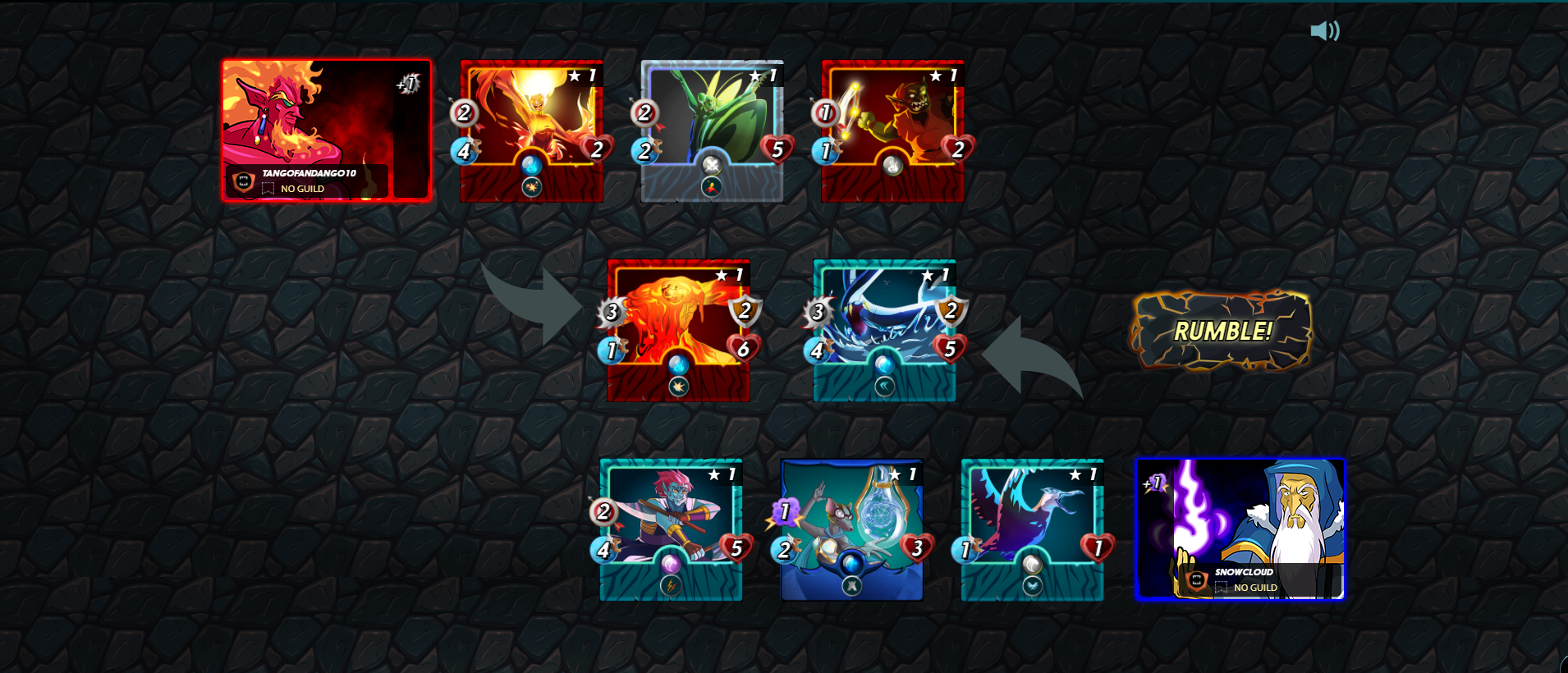 In this battle I used:
ALRIC STORMBRINGER (RARE WATER Summoner).

SERPENT OF ELD (RARE WATER Monster).

VENARI WAVESMITH (RARE WATER Monster).

AXEMASTER (EPIC WATER Monster).
For this battle, The battle rule was "Standard" and the mana cap was 22.
You can watch this battle from splinterlands. Click Here
---
---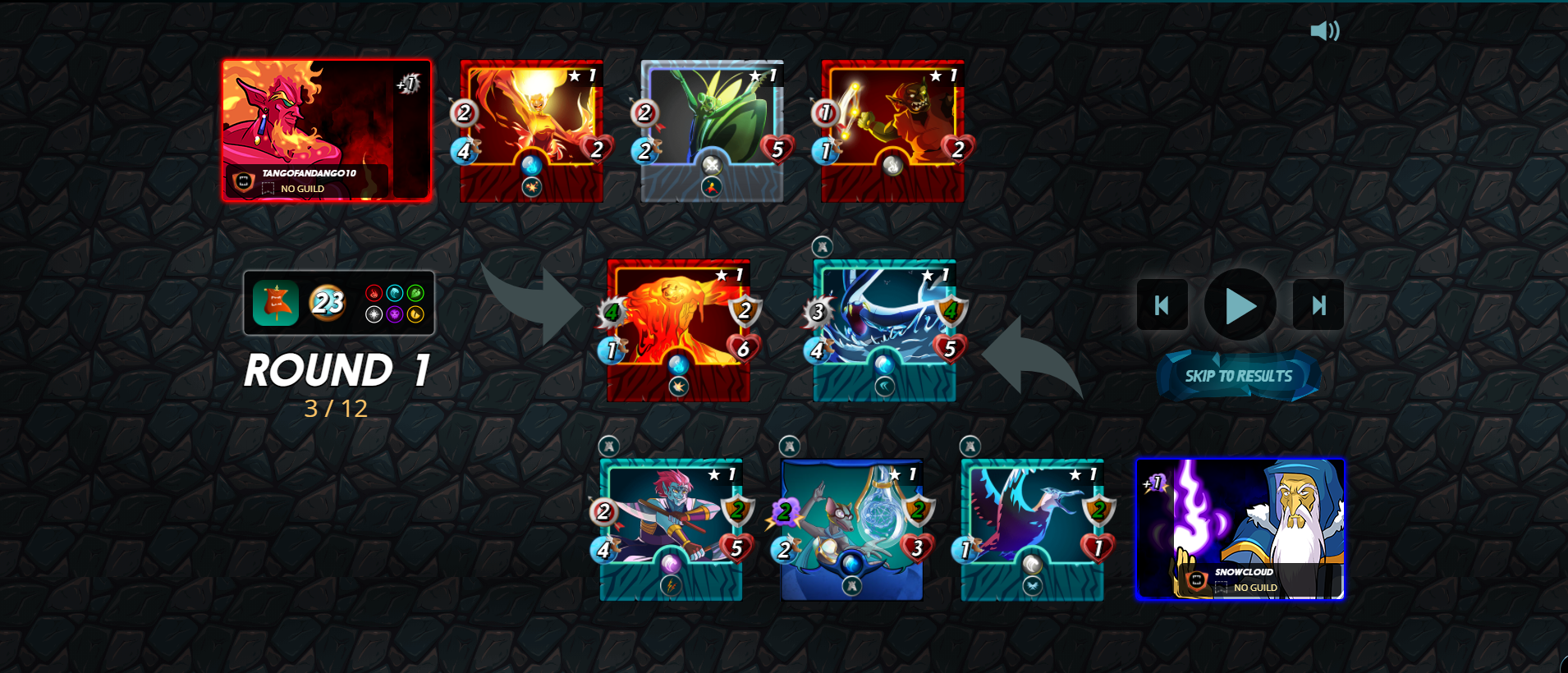 The WATER SUMMONER "ALRIC STORMBRINGER" I used, can increase the Magic attack power of all friendly Magic monsters. So my Magic attack monster VENARI WAVESMITH gain extra +1 Magic power.

Also the Protect ability from my RARE WATER Monster VENARI WAVESMITH gives all the friendly monsters extra +2 Armor.

Opponent was using FIRE SUMMONER "MALRIC INFERNO" which increase the Melee attack power of every friendly monster of my opponent's team.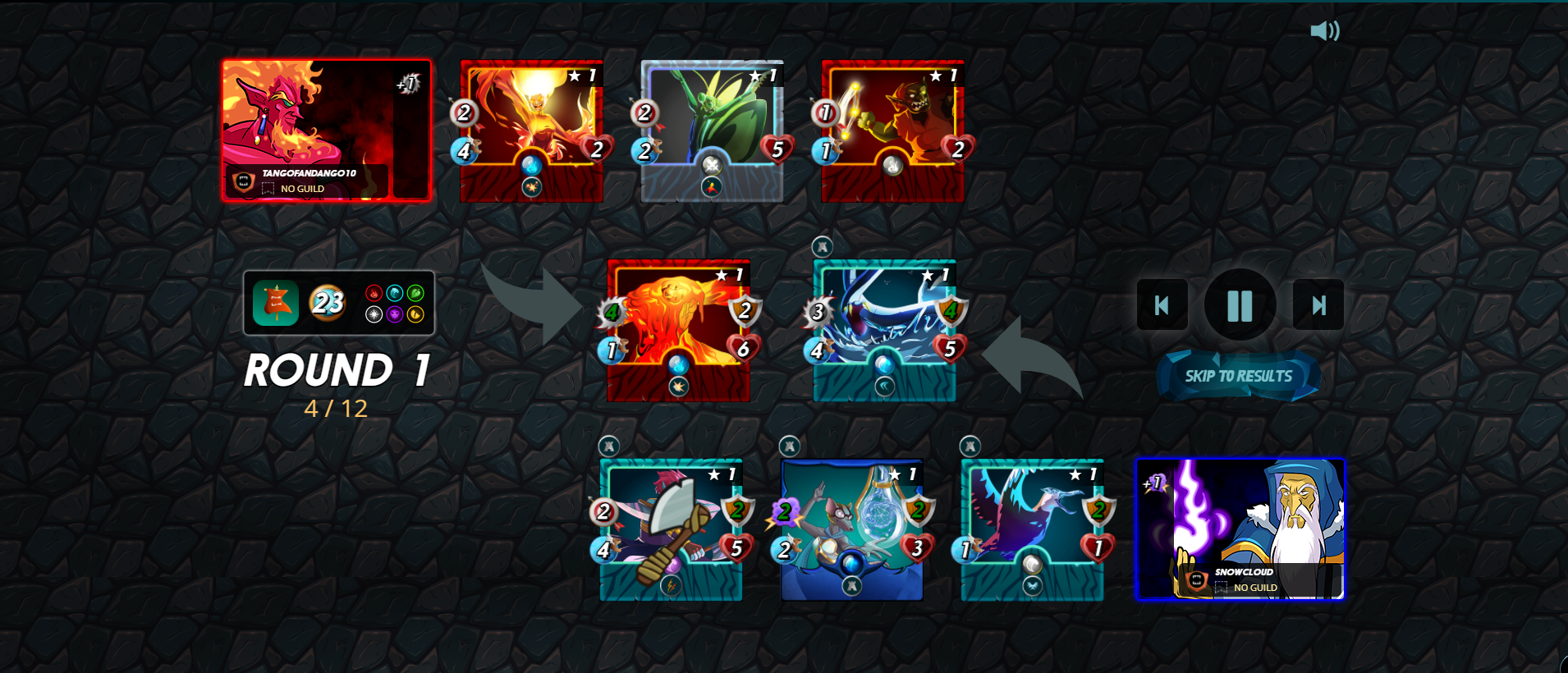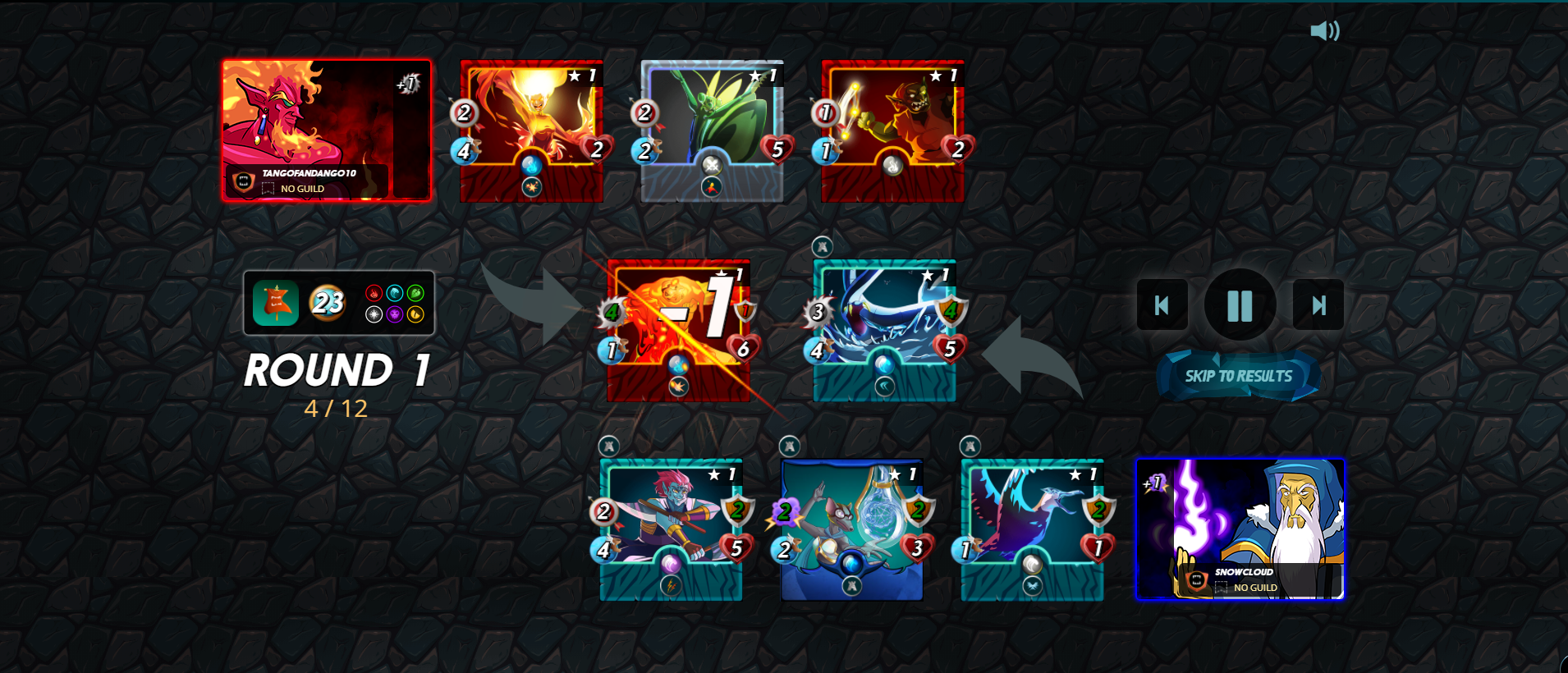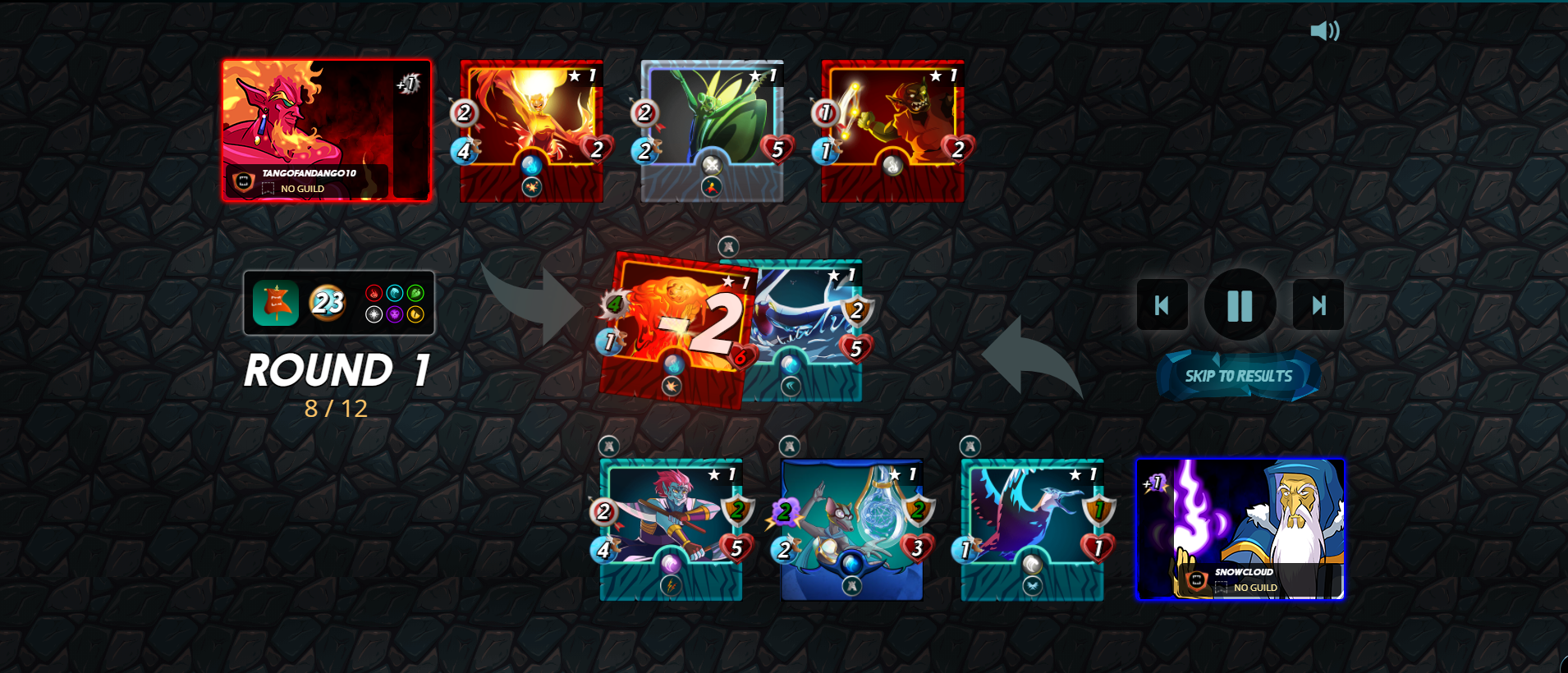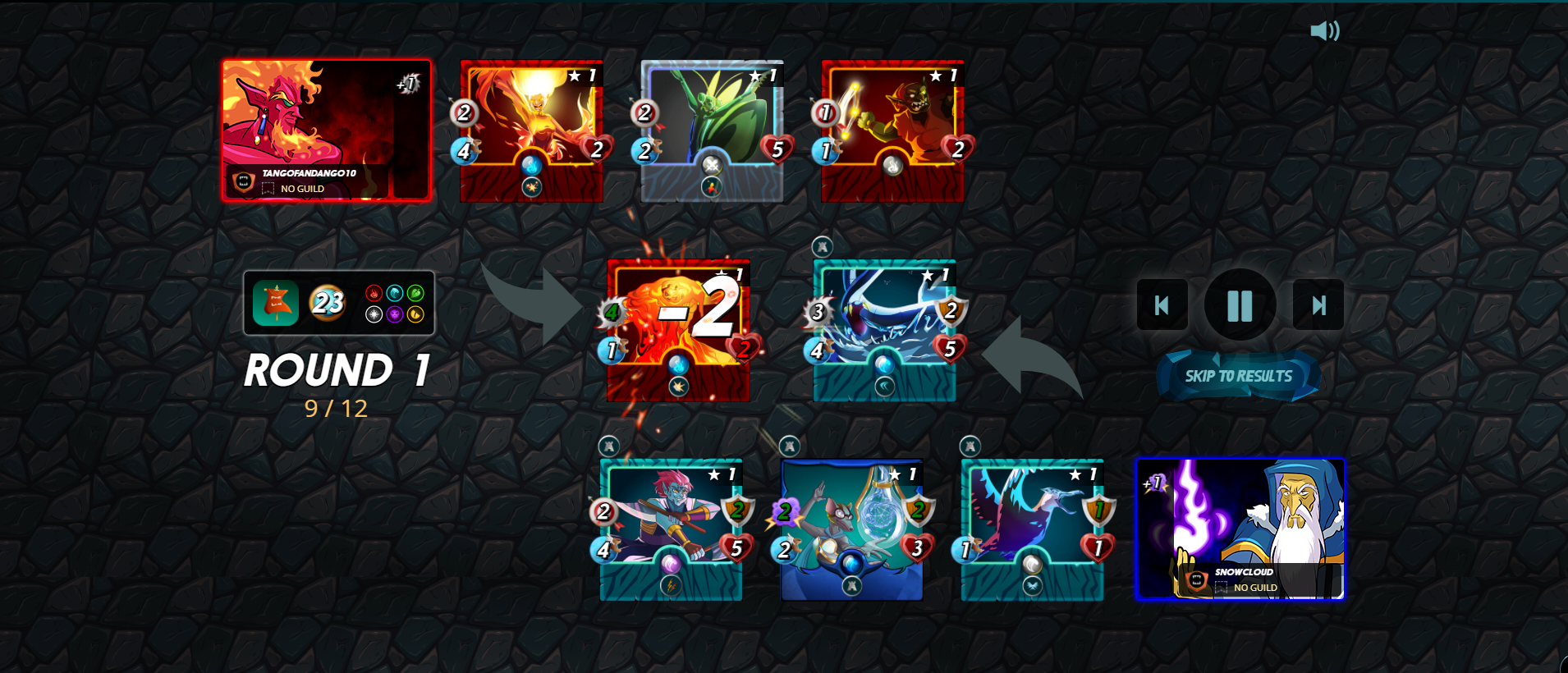 At Round 1:
As the fastest monster of this battle, the EPIC WATER Monster AXEMASTER and the RARE WATER Monster SERPENT OF ELD attack on the enemy monster LIVING LAVA. My Ranged attack monster AXEMASTER hits twice at a time. From these two monsters, there were a total of 7 damage for LIVING LAVA. But fortunately LIVING LAVA comes with the Shield ability which reduces the damage from 7 to 4.

Then again the RARE WATER Monster VENARI WAVESMITH hits on the enemy monster LIVING LAVA. As the Shield ability couldn't reduce the damage from Magic attacks, this monster lost 2 health.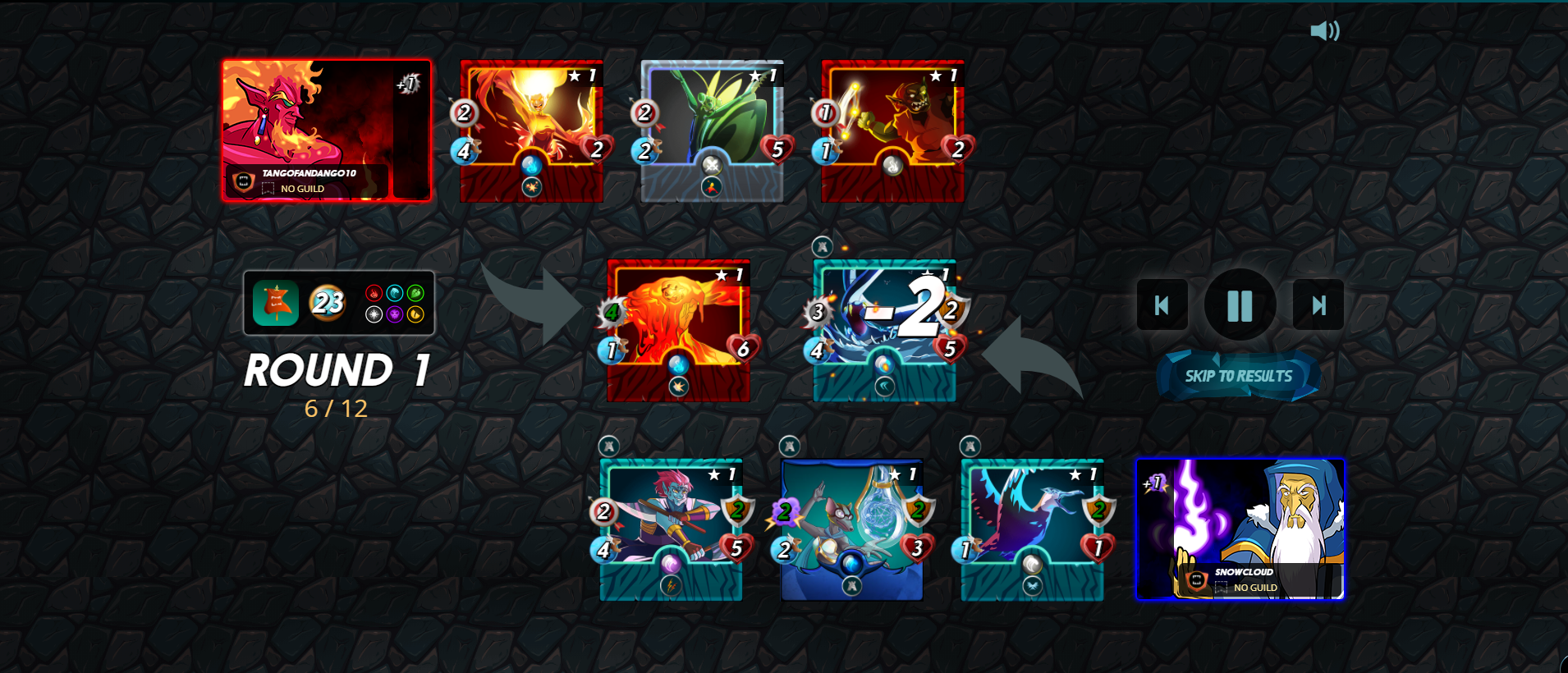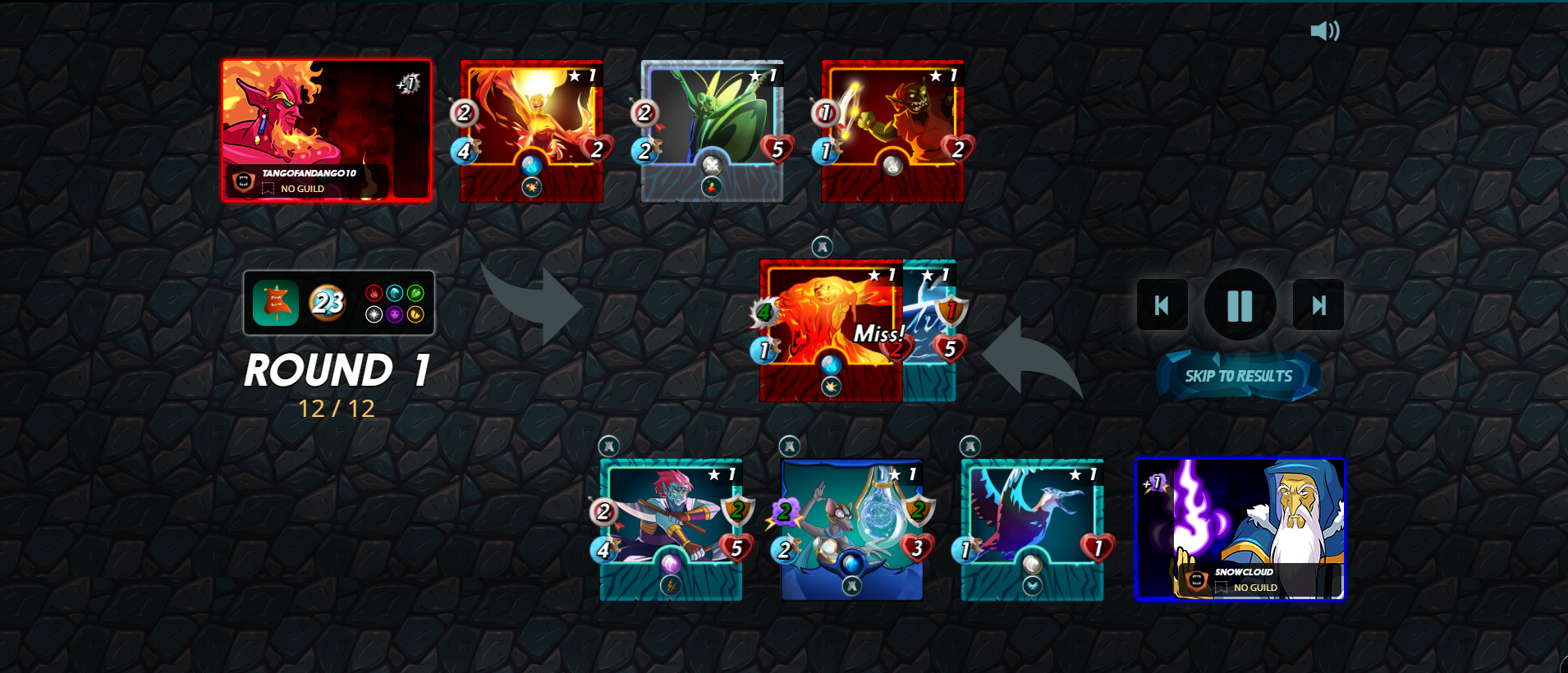 The enemy Ranged attack monster FIRE ELEMENTAL and Melee attack monster LIVING LAVA tried to target my RARE WATER Monster SERPENT OF ELD. FIRE ELEMENTAL didn't miss its target. This monster damage 2 health of the SERPENT OF ELD.

But the Dodge ability from SERPENT OF ELD worked very well when the enemy monster LIVING LAVA attacks with its 4 Melee damage power. This enemy monster misses its target.



At Round 2:
This round was fully demonstrative for the opponent. In this round, my opponent has lost his 3 monsters in a row.

At first AXEMASTER killed the enemy monster LIVING LAVA.

After That SERPENT OF ELD killed the enemy monster FIRE ELEMENTAL.


At Round 3:
The rest of the 2 enemy Ranged attack monsters actually had no chance against all of my monsters alive in the battle. Those two enemy monsters were killed by AXEMASTER and SERPENT OF ELD.

---
---
━━━━━━━━━━━━━━━✧❃✧━━━━━━━━━━━━━
No more today, Goodbye to all, and have a pleasant day.
I will be here in the next post.
I wish everyone safety.
Use a face mask and hand sanitizer.
stay home, stay safe.
Thanks.
---
---