Splinterlands challenge - Healed out! Don't worry, Repair can save you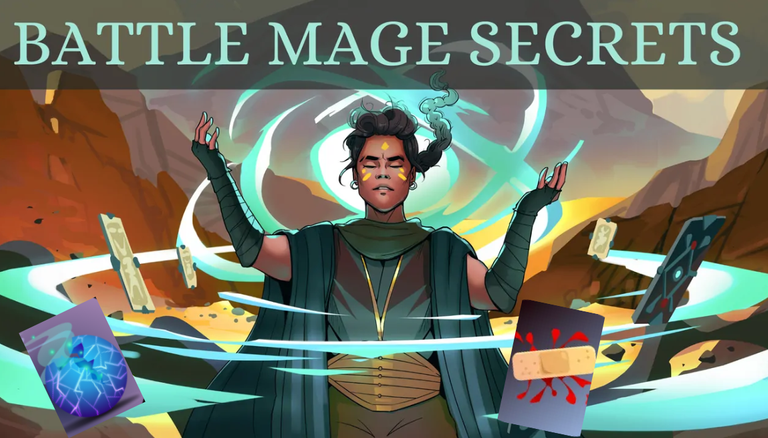 Hello all Splinterlands friends,
This is my entry to the Battle Mage Secrets challenge from the Splinterlands team.
This week's theme is the Healed out ruleset, so I would like to share a battle with it.
The battle ruleset
46 mana cap
Ruleset - Healed out and Lost Magic
Splinter - Fire/Water and Death can be used

When I face the Healed out ruleset, I often combine the monster with high armor amount and the monster with Repair ability. This combo will help my monsters can stand longer on the battlefield.
In this battle, this combo is extremely useful when there is an additional ruleset Lost Magic. No more magic monsters on the field, so armor is equal to health, and Repair definitely can "heal" your monster 😁
With this logic, I decided to choose Water Splinter in this battle
My lineup
| Summoner | | KEYLA FRENDUL - to have +1 Speed in order to give the early attacks and +1 armor to protect my monsters |
| --- | --- | --- |
| 1st postion | | DIEMONSHARK - he is born for this type of battle with good attack, speed, armor, and health. He also can deal an additional attack if he kill any monster with his Trample ability |
| 2nd postion | | NOA THE JUST - armor is health in this battle so I chose him to reduce 2 armors of all enemy monsters |
| 3rd postion | | KULU MASTERMIND - good attack, speed and health with Opportunity ability. he is absolute a huge thread for enemy monsters in this battle |
| 4th postion | | SWAMP SPITTER - he is the VIP of this battle with Repair ability and good range attack. I need to protect him by putting him in 4th position |
| 5thpostion | | ** AXEMASTER** - Double strike give him an ability to deal high damage to enemy monsters |
| 6th postion | | DEEP LURKER - another monster with Opportunity ability. This big fish and the above octopus will try to kill the enemy monster with the lowest health first to reduce thread for my monsters |
The battle
You can click on the image to watch the battle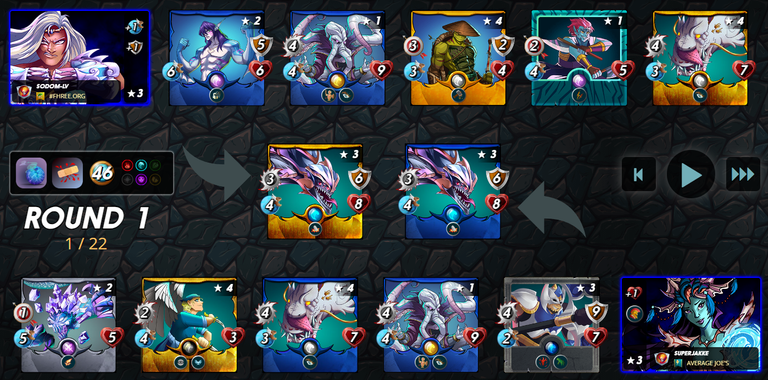 My enemy also used Water splinter and chose Pembrook Nymph to use the Gladiator Relenor Cleaver.
Relenor Cleaver is really a demon with high attack, armor, and health. However, he has low speed and high mana which are his disadvantage. He can be killed before getting stronger with Bloodlust ability
Pembrook Nymph also consumes 6 mana. So my enemy ended up choosing Pelacor Bandit and Gem Meteor to complete the team
Finally and luckily, I could win this game after 5 rounds even SWAMP SPITTER was the 1st monster out of the board in my team.

That's all for now and hope you enjoy this battle.
I would love to see your battle with the Healed out ruleset in the Splinterlands community.
---
---