#Splinterlands - My #Play2Earn journey - Season #14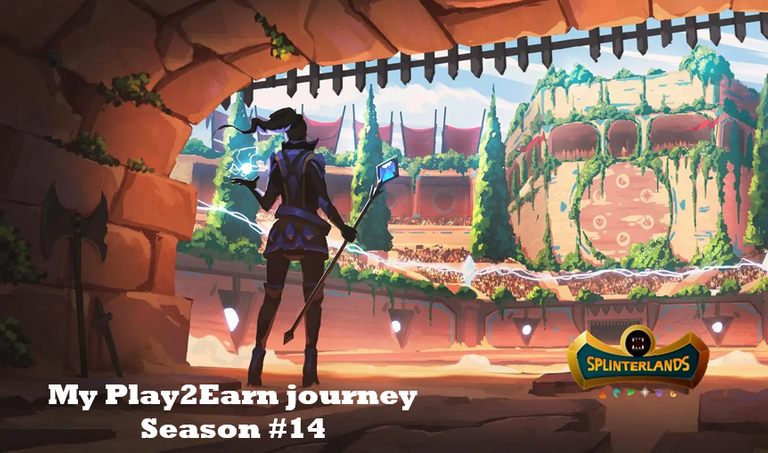 (Image from Splinterlands)
---
Hello all Splinterland tribes,
This is my report of the previous season, the last season of 2022.
Another season without any Legendary card or GF card.
However, I'm still happy with 2 CL packs.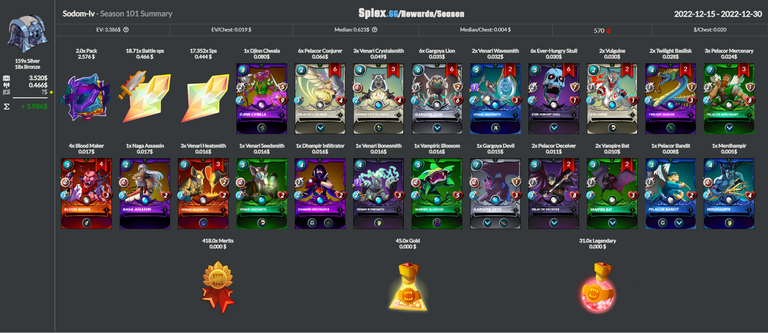 ---
1. SPS earning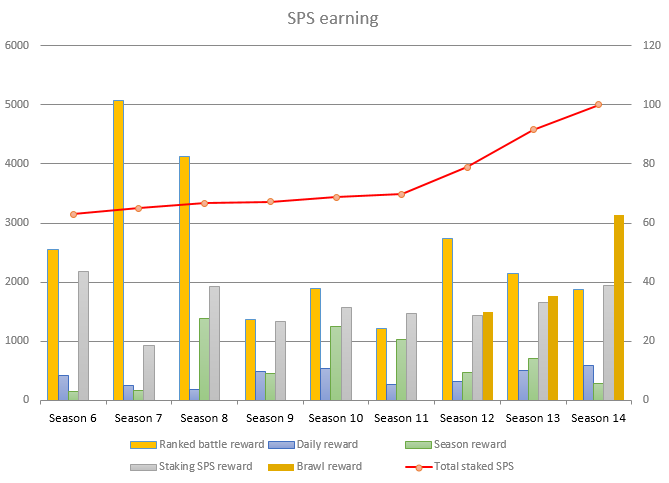 This is the 1st season that I was able to join 3 brawls and got a total reward of 62 staked SPS
I won fewer matches compared to season 13 so I got fewer rewards with 37 staked SPS
I staked all the liquid SPS from the pool and reached 5001 staked SPS in my account before year-end. I'm so happy because I can reach my target of 5000 staked SPS.
2. Rental DEC earning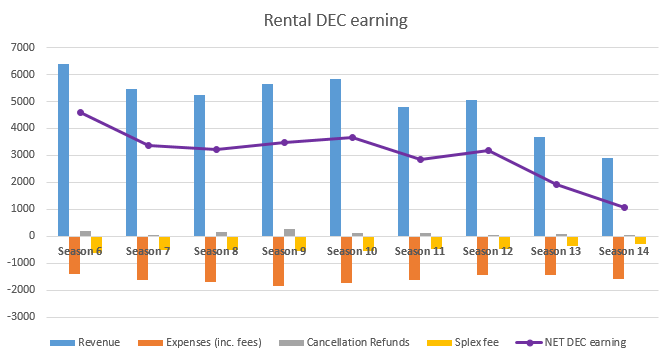 My net earnings dropped to 1000DEC. I had the feeling of fewer active players in last season. It may be because of Christmas holidays, when people spent more time with their beloved ones instead of playing the game.
I should expect a better earnings in the current season 😁
3. Cards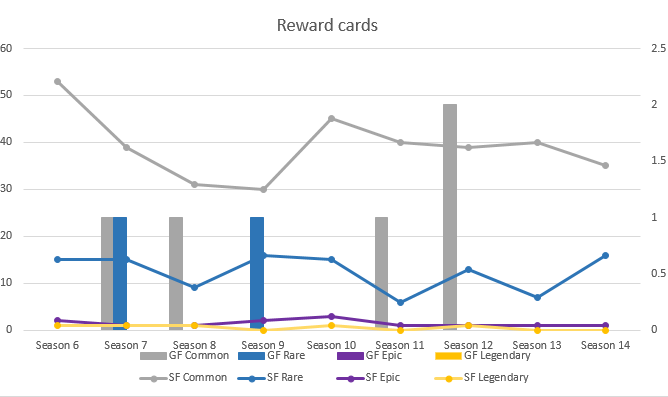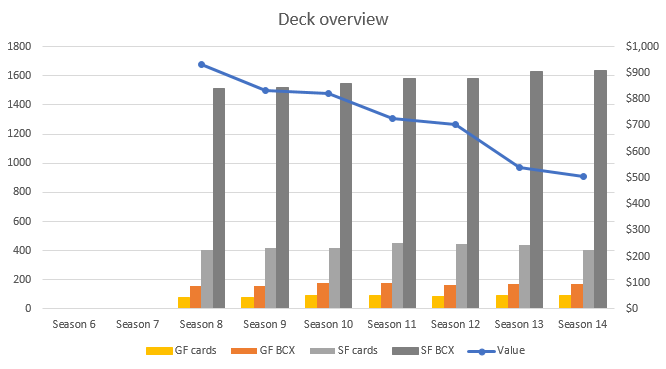 The deck value is still in the reduction trend. It was really impacted by the DEC price when DEC price dropped significantly in Dec.
4. Next steps and target in 2023
Move up to the Gold league at season end ❌
Consolidate the deck by selling unused cards and buying the summoner cards or GF cards then renting out to get higher rental earnings. In last season, I sold 62 cards and bought 11 cards. . However, with a low DEC price, I will focus on selling than buying to accumulate more DEC and will buy the card when the DEC price goes up ✅
Regularly join the Brawls ✅
Reached 5000 staked SPS in 2022. The new target in 2023 is 15k staked SPS. 2500 staked SPS will come from ranked rewards/ daily and seasonal rewards. While the rest of 12500 staked SPS will come from liquidity pool, SPS converting from airdrop GLX and in-game staking rewards. I will try to maximize the staked SPS as soon as possible to get higher airdrop GLX.
Level up the cards - need to reach level 3 common cards, level 2 rare and epic cards to maximize the ranked battle rewards or rent out with a better price ✅
Maximize the rental earnings with "Rent in to Rent out" strategy. ✅
Trade the cards if there is a 30% gain in DEC ✅
---
That's all for now. See you in the next report.
#play2earn #Splinterlands
If you don't have a Splinterlands account, join with me here
---
---