The Value of 1 Splinterlands Voucher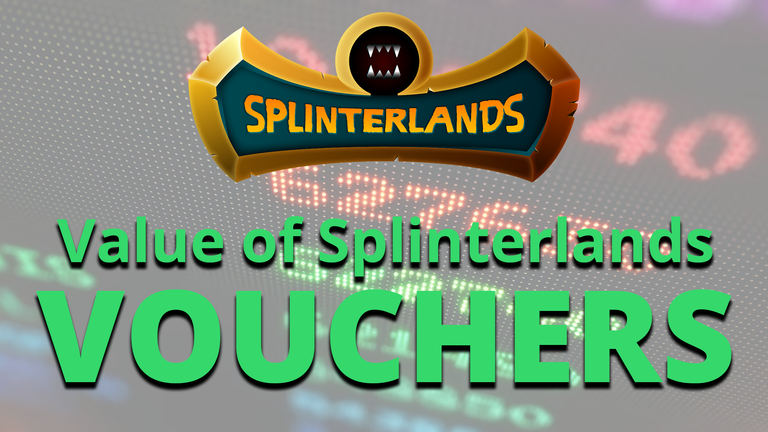 As we're closely approaching the pre-sale, the hype for Choas Legion starts to increase as well.
Chaos Legion Packs
Packs for this new card expansion will be sold for $4, either in credits, DEC or SPS. However, if you decide to buy with SPS you'll get a 10% discount. However, besides this fee, you'll also need to pay one voucher per pack that you buy.
Vouchers
These vouchers will be given out to players that are staking SPS. Throughout the entire duration of the pre-sale, a total of 1 million vouchers will be given out to players. This is exactly the same amount as the number of packs that can be bought during the pre-sale. This means that every day 33,333.33 vouchers will be given out to players.
So, in order to figure out how many vouchers you'll get, you'll have to divide your staked SPS by the total amount of SPS staked and multiply this by 1 million. This will be slightly off as accounts with over 1 million staked SPS will be capped at 1 million.
Voucher Value
In order to understand if you should stake your SPS for vouchers, or you should buy the vouchers from the secondary market or you should ignore them altogether, it's important to estimate their value.
As of now, there already exist some buy orders on hive engine for these vouchers, let's take a look: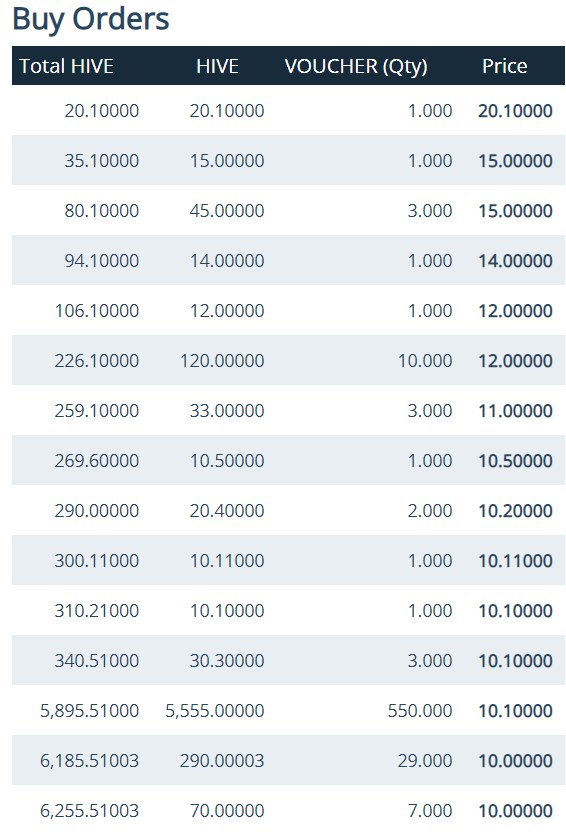 The highest buy order is willing to pay 20 Hive for one voucher. However, we can expect these highest orders to be fulfilled, so the final price will probably be a bit below 20 Hive.
When we take a look at the total market depth this gives a different view: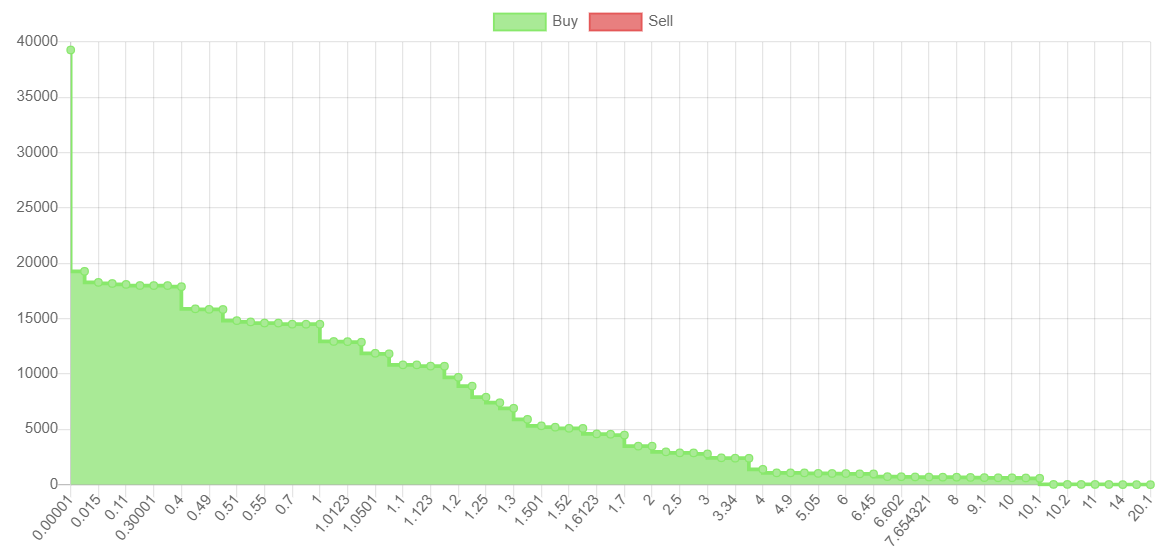 So, in total there are buy orders for almost 40,000 vouchers, although a lot of them are not for realistic prices. I would say that the first two bumps that we see in the graph are at around 10 Hive and 4 Hive.
That makes me think that the initial value of a voucher would be 10 Hive, however as more vouchers get released their value could potentially drop to 4 Hive. Although this is pure speculation on my part.
Now, what actually is the advantage of using vouchers. Well, they let you participate in the pre-sale. During this pre-sale, you have a 2% chance of getting an exclusive card and a 1/2,500 chance of getting that card in gold foil. Now, it's hard to say how valuable this card might be, something like $50 could be a possibility ...
Additionally, if you buy tons of packs you can also obtain the Legionnaire title.
So, all in all, the voucher is mostly a chance to get a special card. I'm not sure if that is really worth all that much ...
Now, the developers have hinted that vouchers might get used for many other things. They could perhaps also be used for card pack sales after the pre-sale which would mean that you do need to buy them if you want your cards to count for all cards that will be airdropped to packs purchased every 1 millionth sale.
On the other hand, the game has risen dramatically in player base and the hype is high, this could potentially lead to unreasonable prices. I, however, think the price will end up around the $8 point.
Closing remarks
How much do you think vouchers will sell for?
If you don't yet have a Splinterlands account and would like to try this awesome game out. You can make a free account using this link: https://splinterlands.com?ref=solaito
---
---