My entry for splinterlands social media challenge!
Splinterlands social media challenge!
Hello guys, I hope you guys are having a great day. I have been part of the Splinterlands art contest for a while now and every now and then I see art posts about the social media challenge. I thought I couldn't participate in it since it was somewhat linked to social media but after doing my research I found out that anyone can participate in this as long as you post your Artwork on any social media apps and promote splinterlands game in a way. That's my understanding of it so I decided to participate in this for the first time hehe.
Bila the Radiant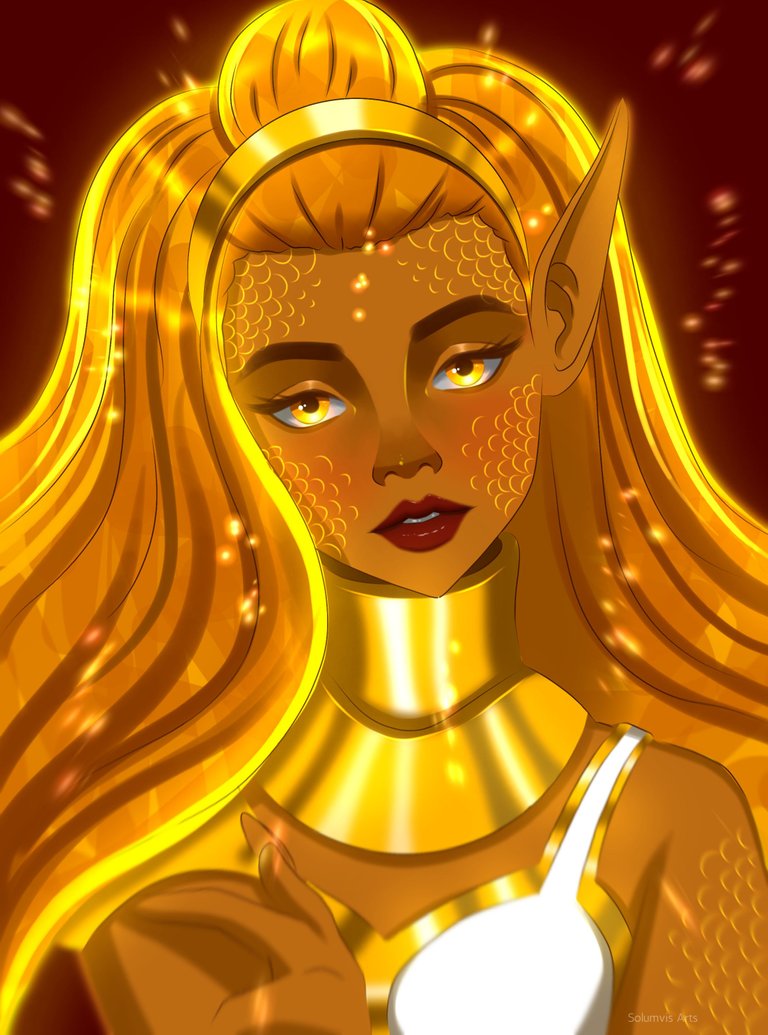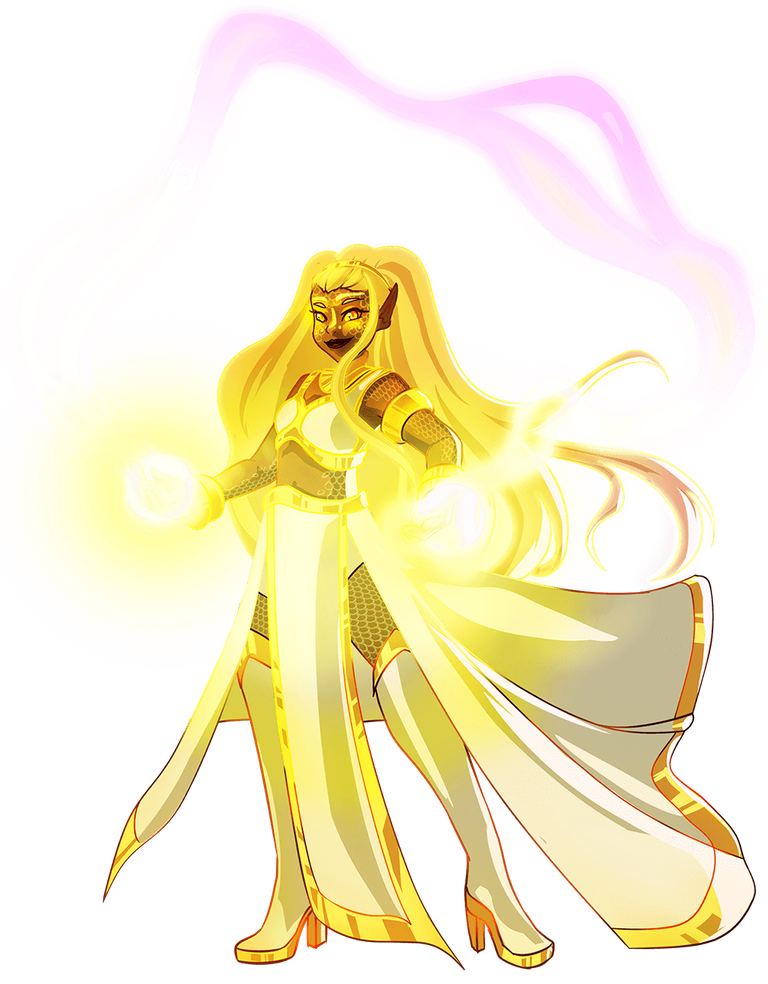 The process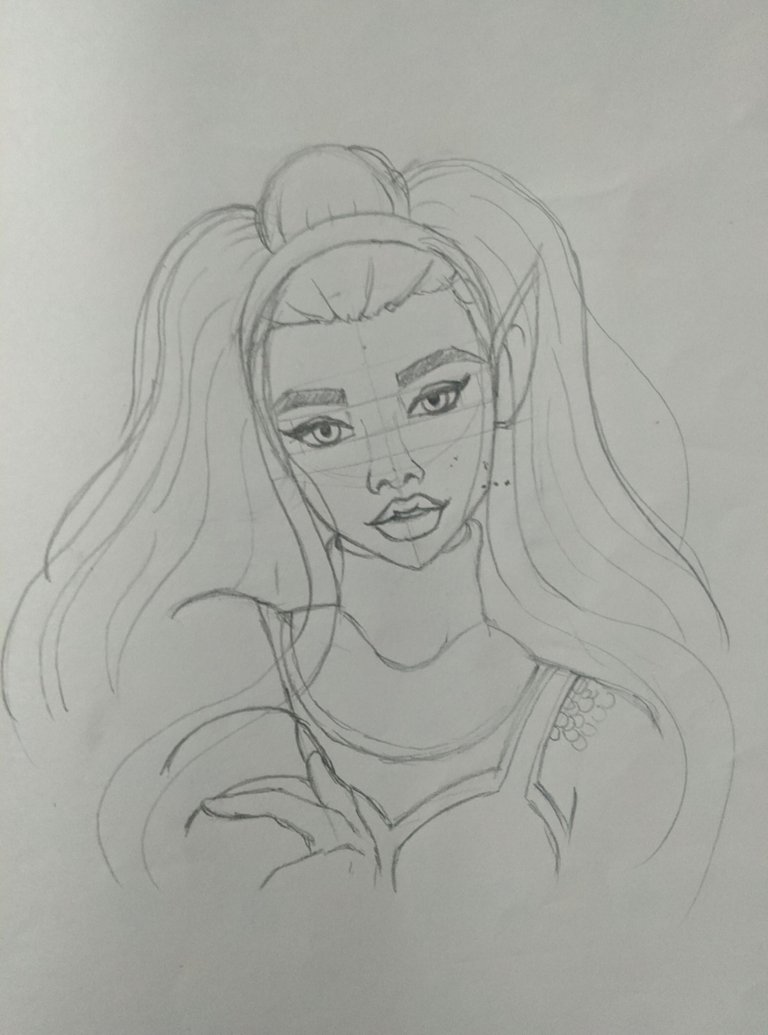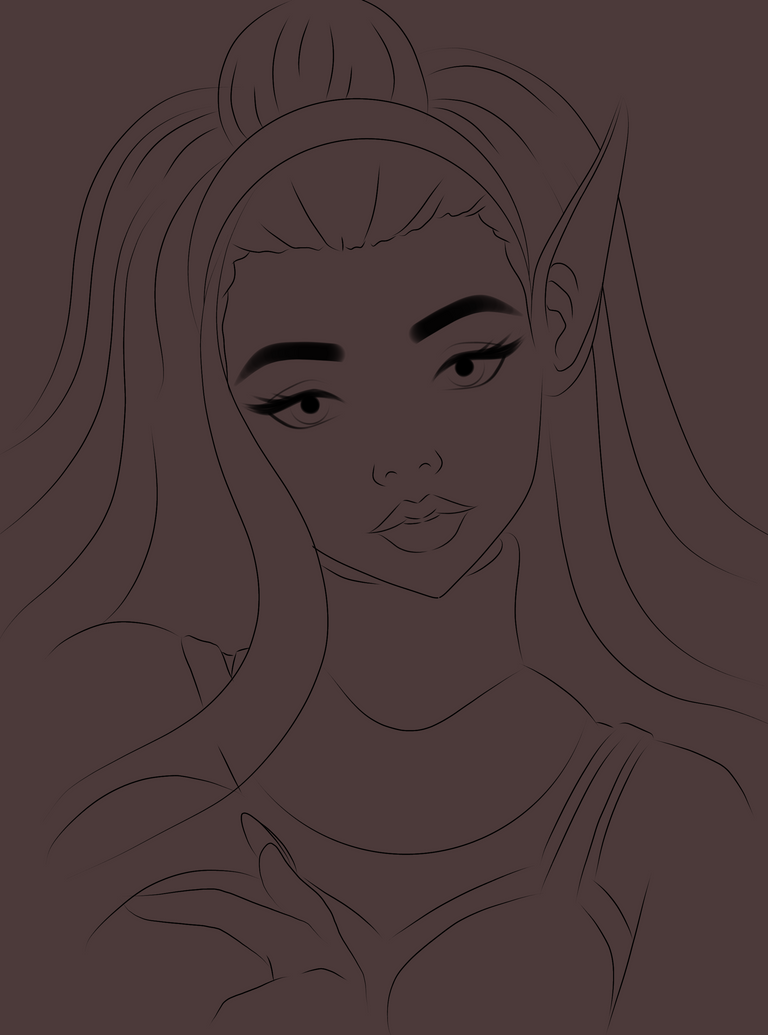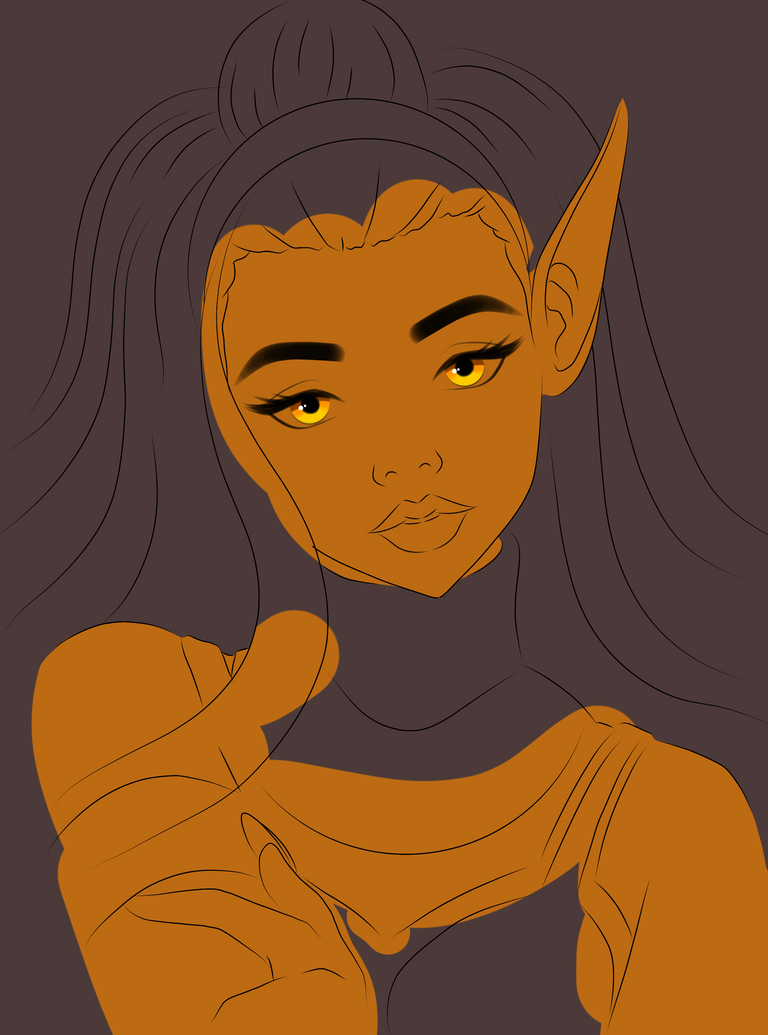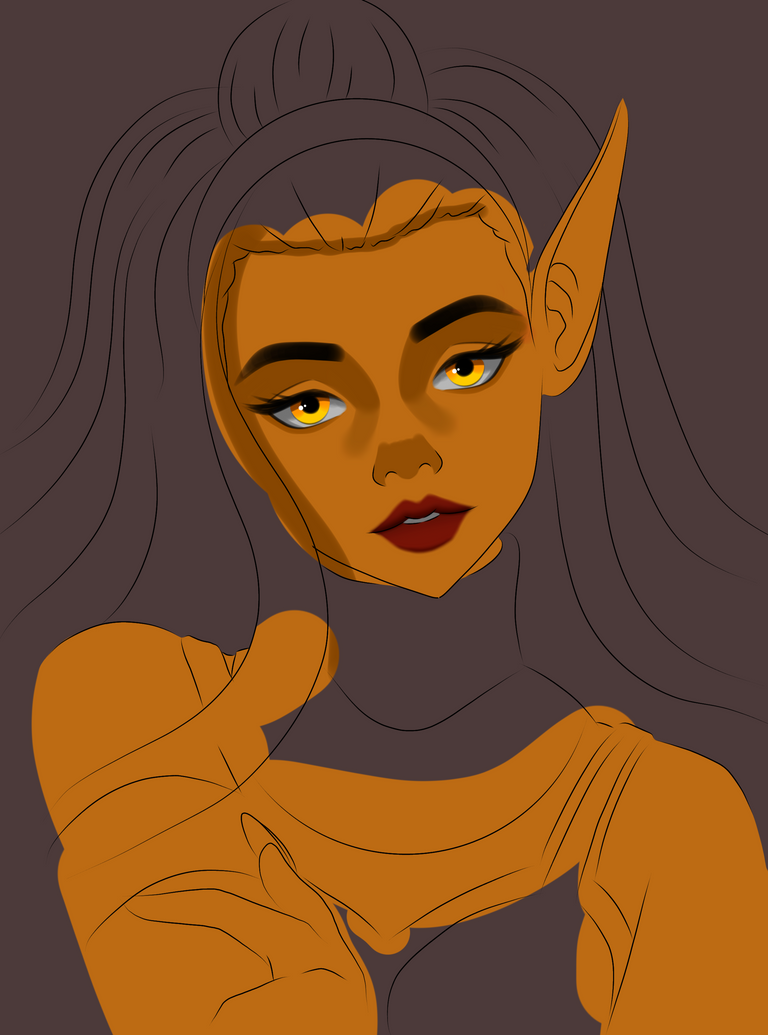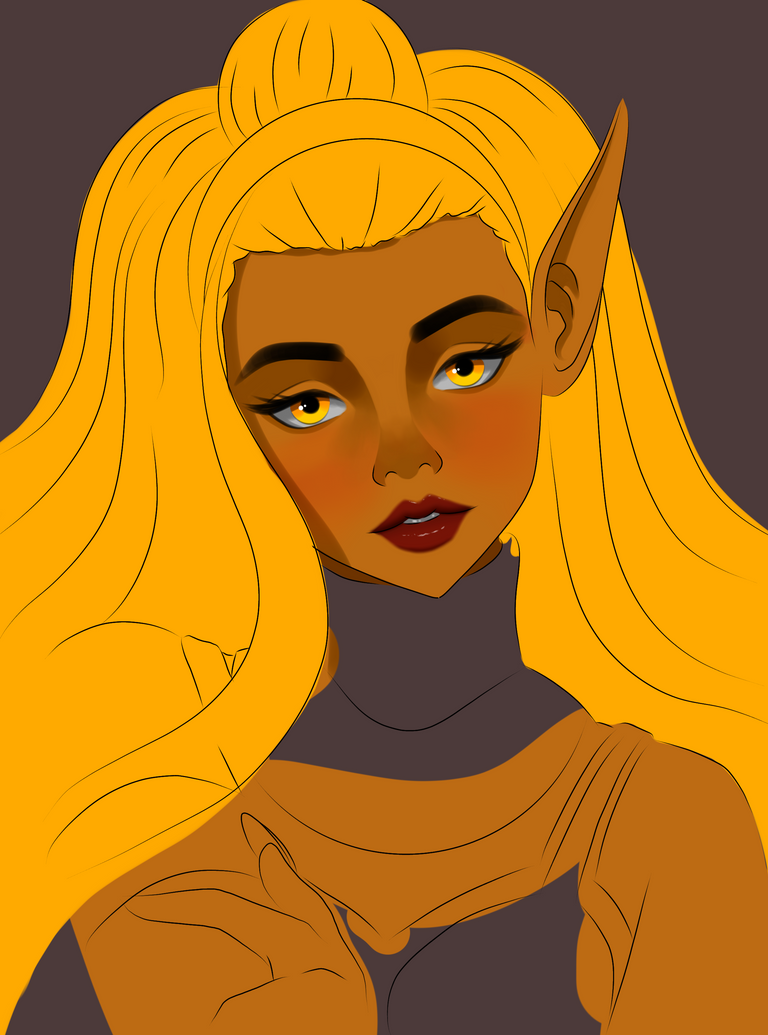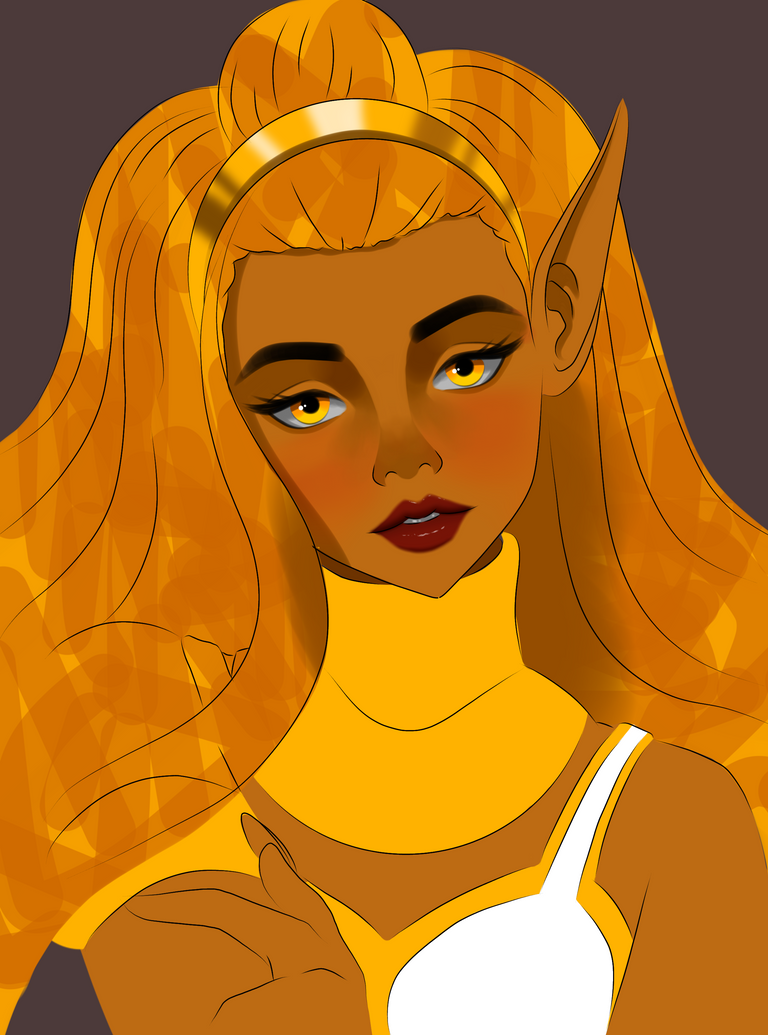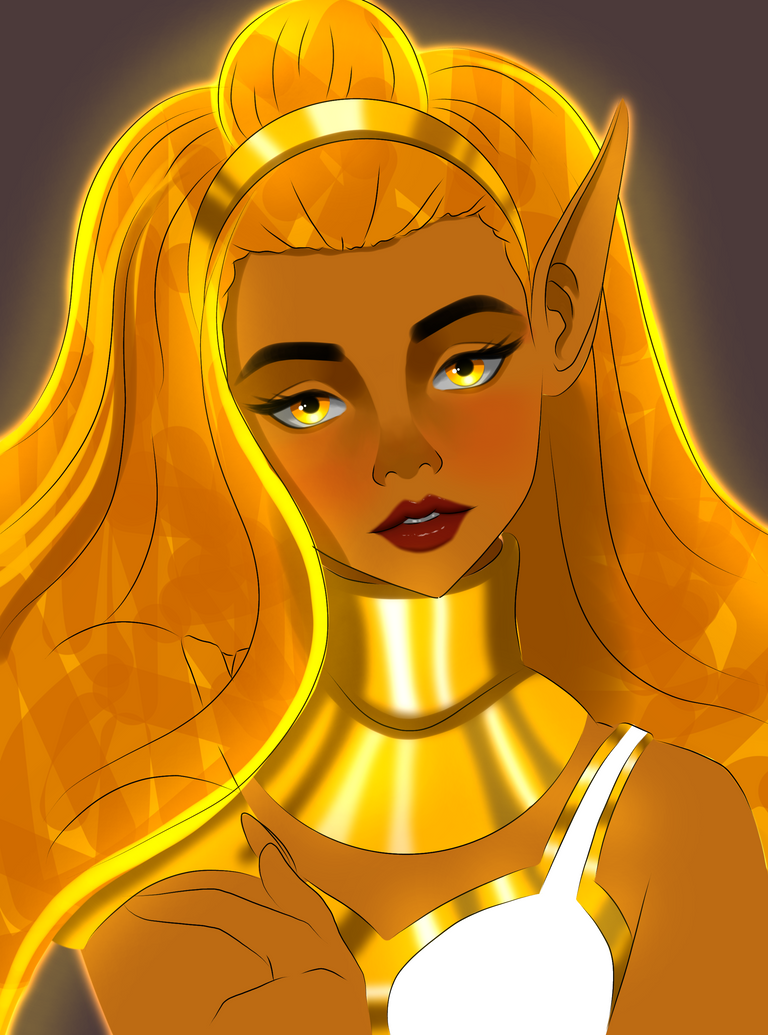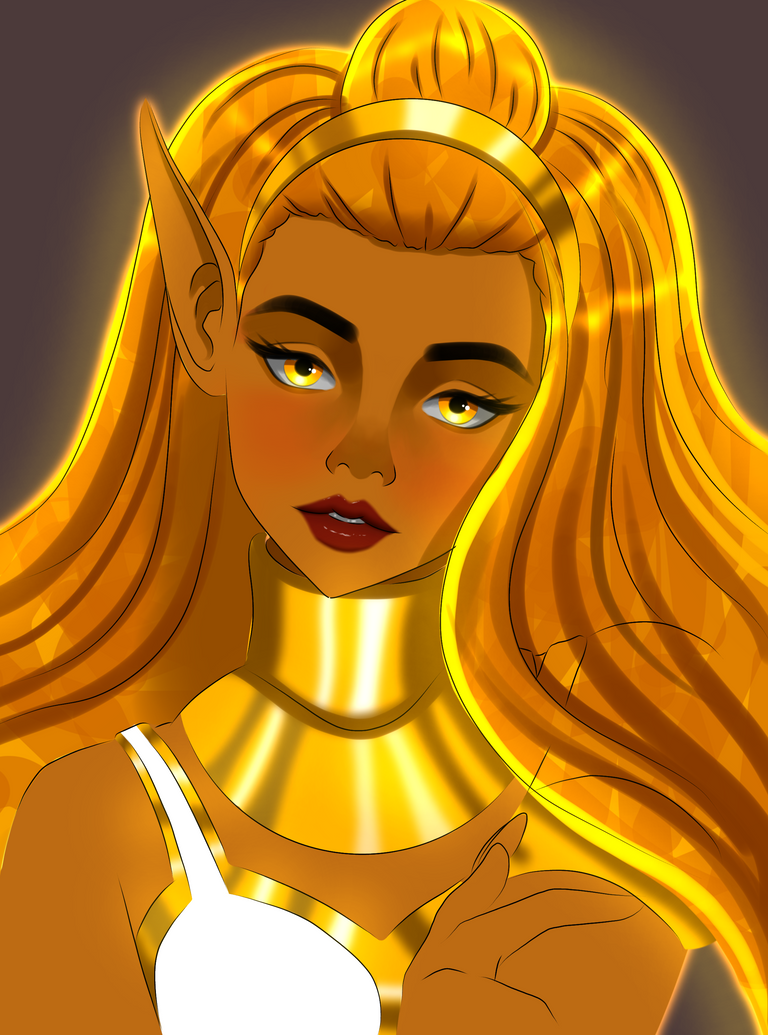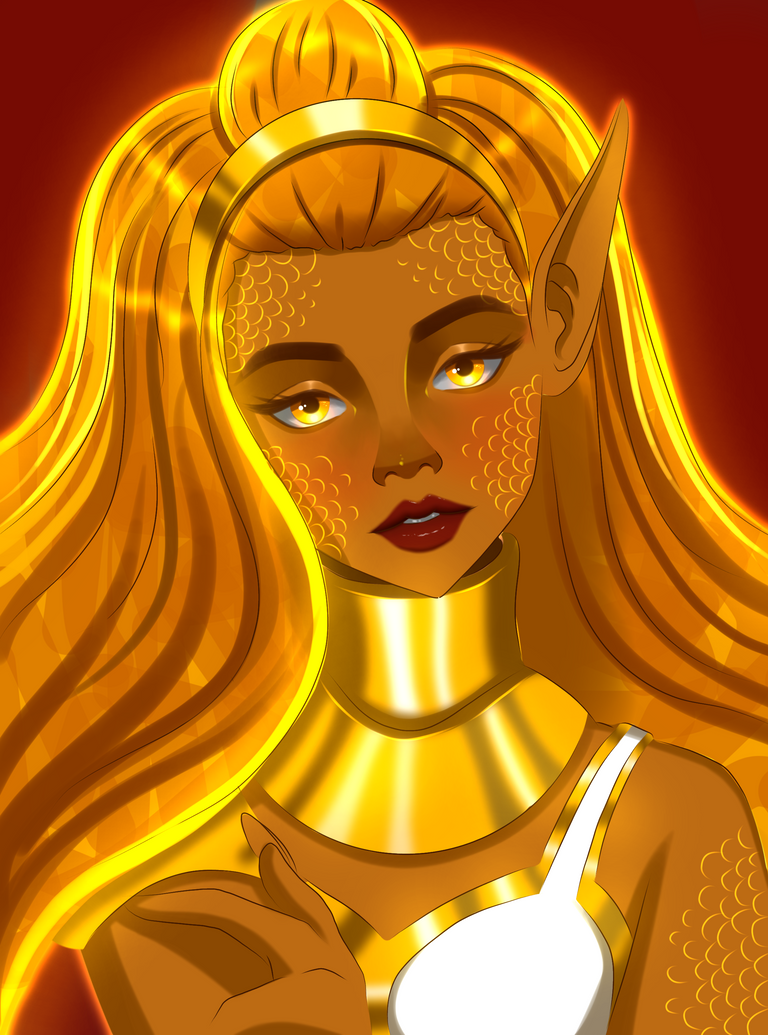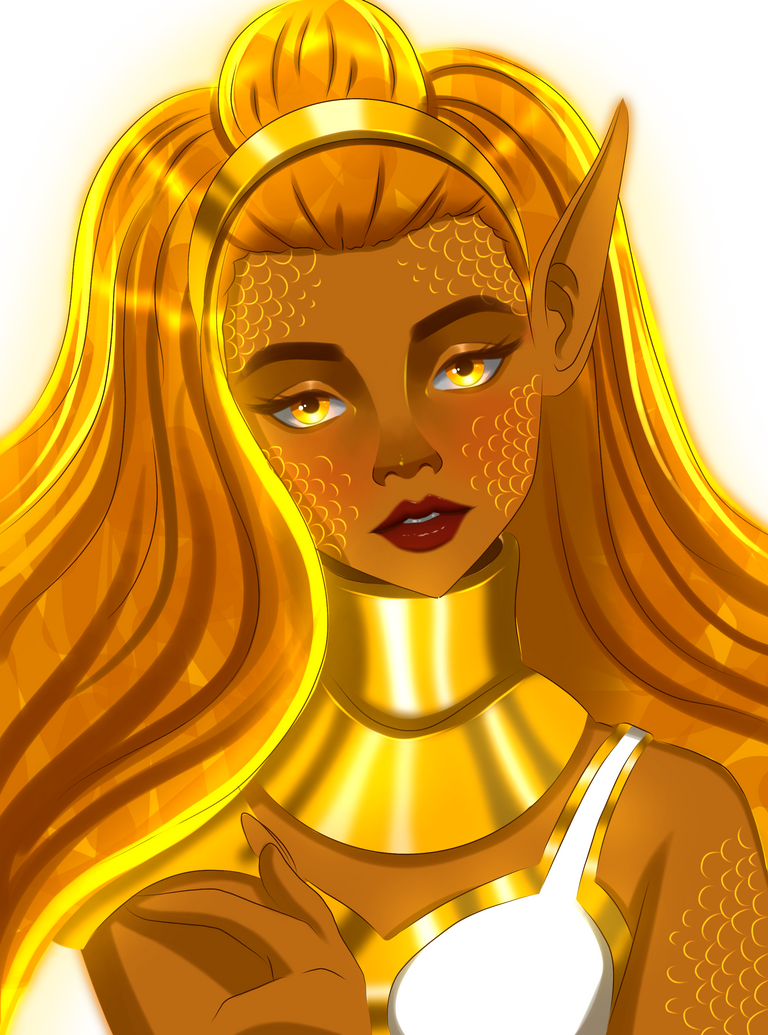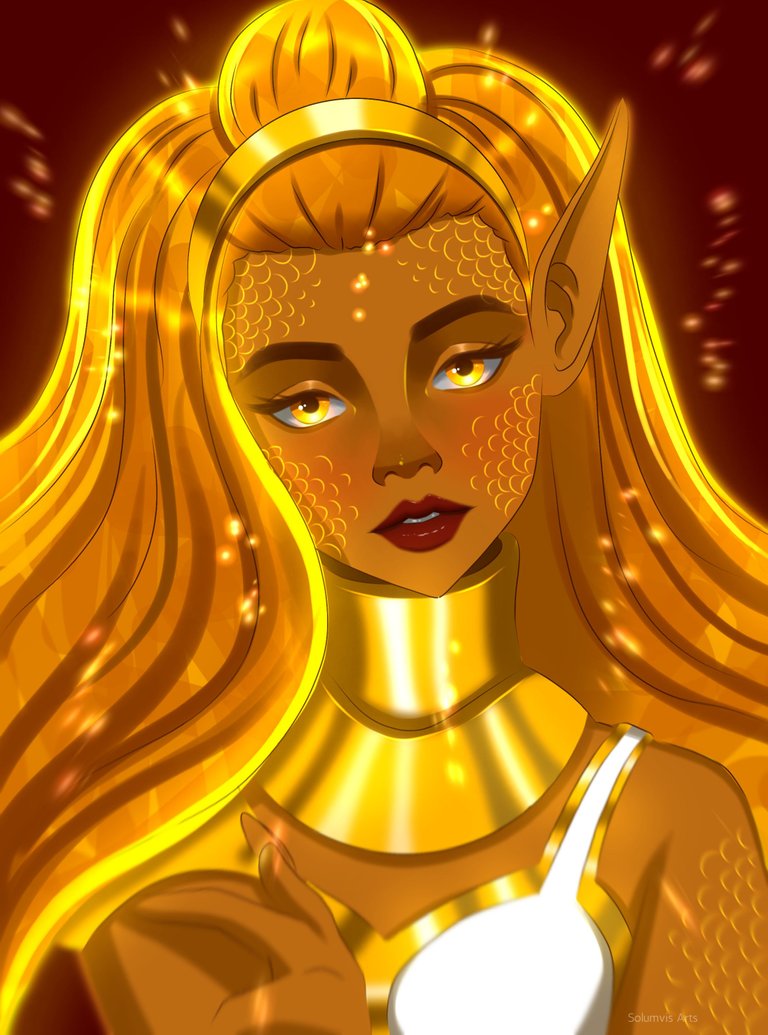 I decided to draw a portrait version this time because it's been so long since I made one. Bila's reference was sitting in my gallery for too long now so I finally decided to draw her for the social media challenge.
I started with the eyes as usual. Loved her eyes on the design here. It looked like fire in a way so I did my best to mimic that effect here and also added some extras like the under-eye glow after finishing it.
Then I moved on to the skin layer. Since it's a portrait the concentration was more on the face here. I had some trouble picking the colours here xd. Looks like I'm forgetting a lot of the things I learnt when I took a long break 2 weeks ago lol. Drawing that golden patterns on her face was fun to do. It felt like the character is incomplete with it in a way. It makes you think about how the original creator was thinking while conceptualising her design. As for the highlights on the face, I decided to go with yellow ones instead of white this time since the main colour is yellow here.
As for the jewellery, after painting the base colour I painted some strokes which showed strong contrast with each other to create that metallic feeling and finally added a Gaussian blur on it.
I stylized the hair on this one a bit. I wanted to make it look like golden stands here. After adding highlights and shades in there I think it resembles the design of the gold jewellery. Still feels like it needs a lot of work. I had some trouble drawing her hair here. I couldn't find a reference to draw it properly here haha.
I'm glad I finished it and I hope you guys like it 😊.
You can join splinterlands by clicking here
---
Tools used: Ibis paint x, Notebook and Pencil.
Duration: 6hrs
---
Thank you so much for your time 😁.
---
---